The size of this sprawling Warren Street loft—3,400 square feet—makes it feel more like a standalone home. Plus, innovative interior design allows for interesting use of the high ceilings, with multiple tiers creating discrete rooms within the vast space. Listed by Town for $3.498 million, the three-bedroom, three-bath's pricing is actually on the lower end compared to similar properties in the neighborhood, perhaps due to the age of the prewar, boutique building it's housed in; pricier properties in the area are in newer constructions.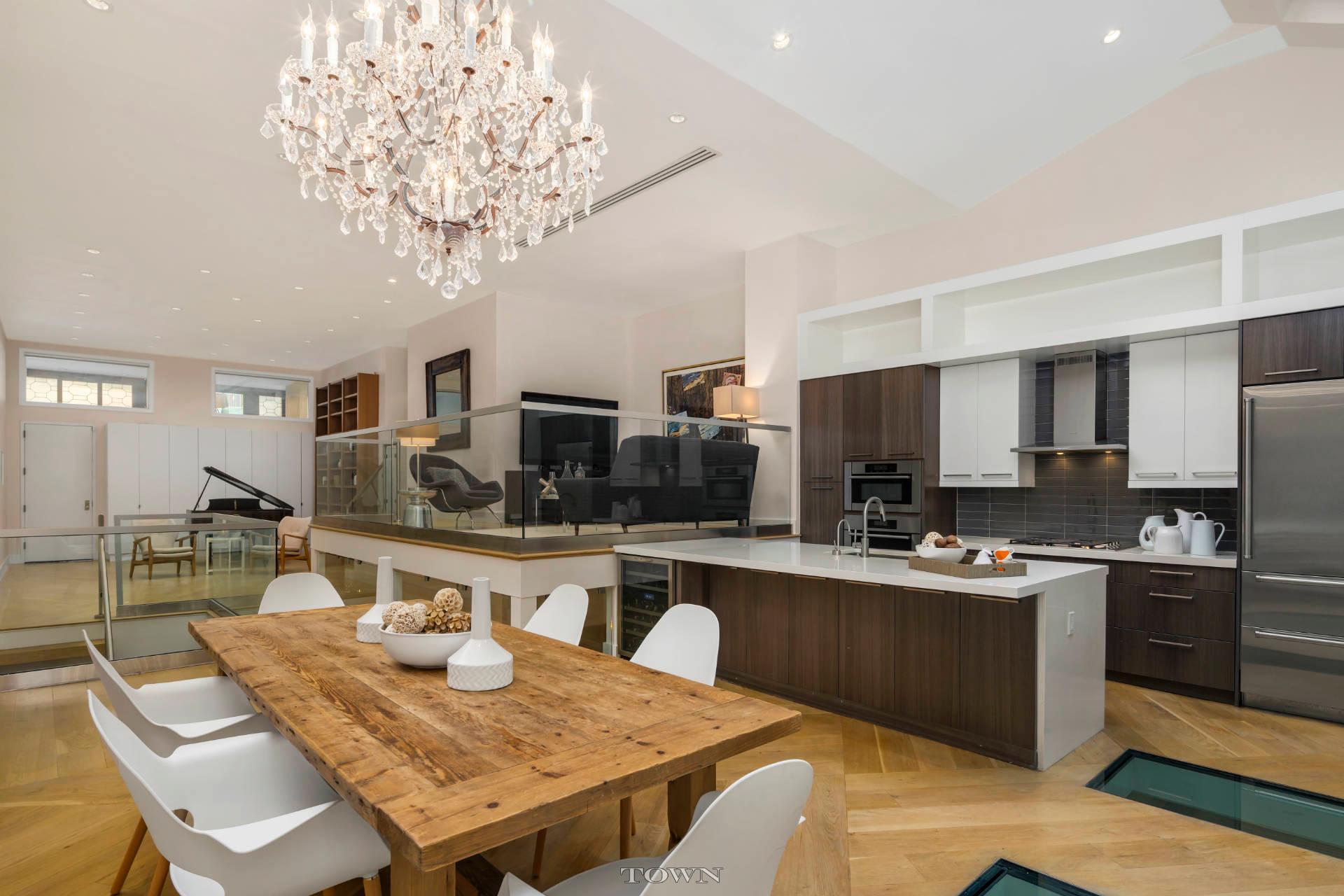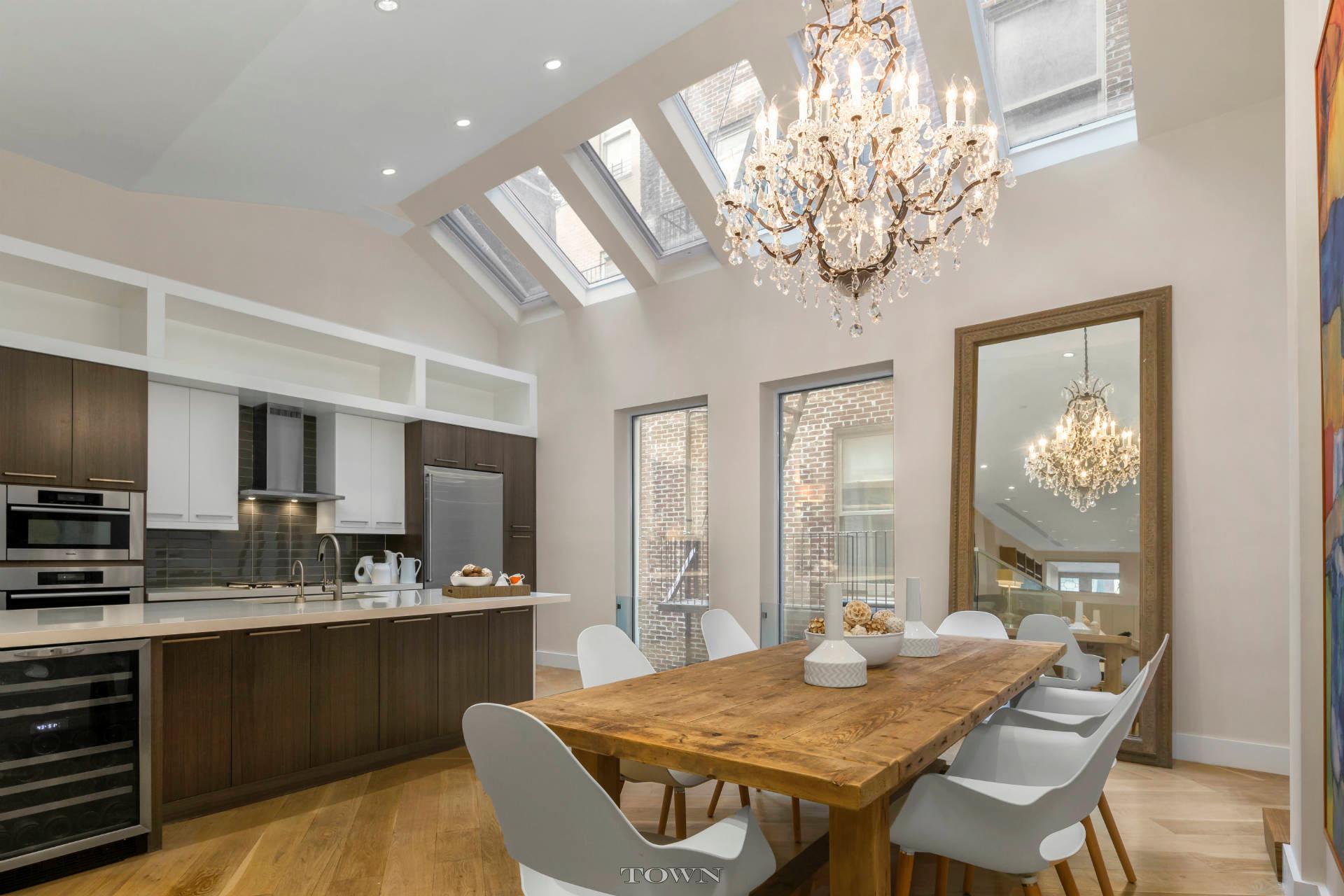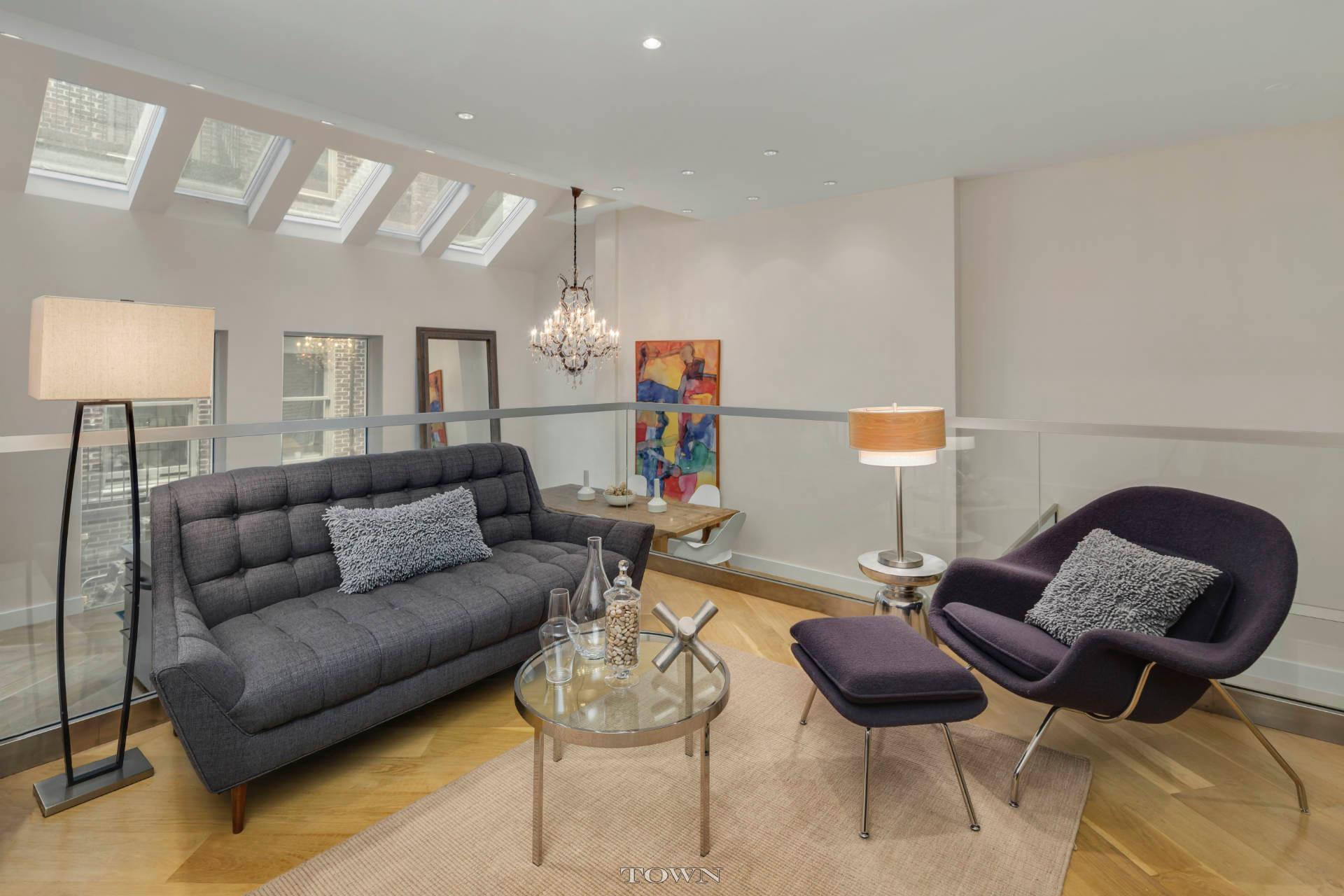 You'll enter a foyer (see the main image) roomy enough for a grand piano; at the other end of this floor, under 13-foot ceilings, is the kitchen, illuminated by oversize windows and skylights. The space is outfitted to the nines with custom cabinetry and luxe appliances, including a wine closet that holds 700 bottles—you can really throw a rager here. Glass insets in the floor presumably bring some of the natural light to the lower level, and a short stairway takes you to an elevated sitting room, for when you need to feel just a little bit above it all. (Also, we love that couch!)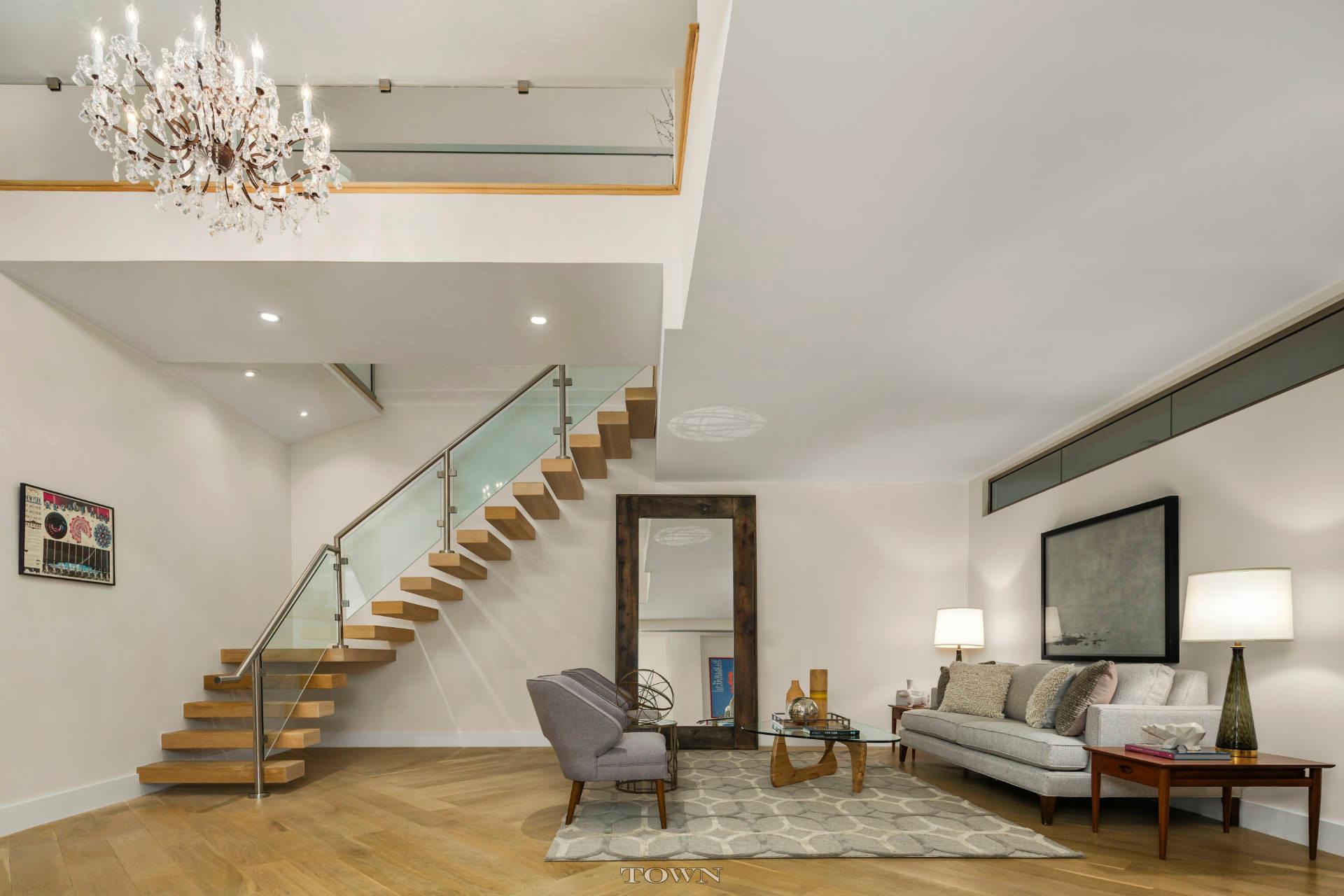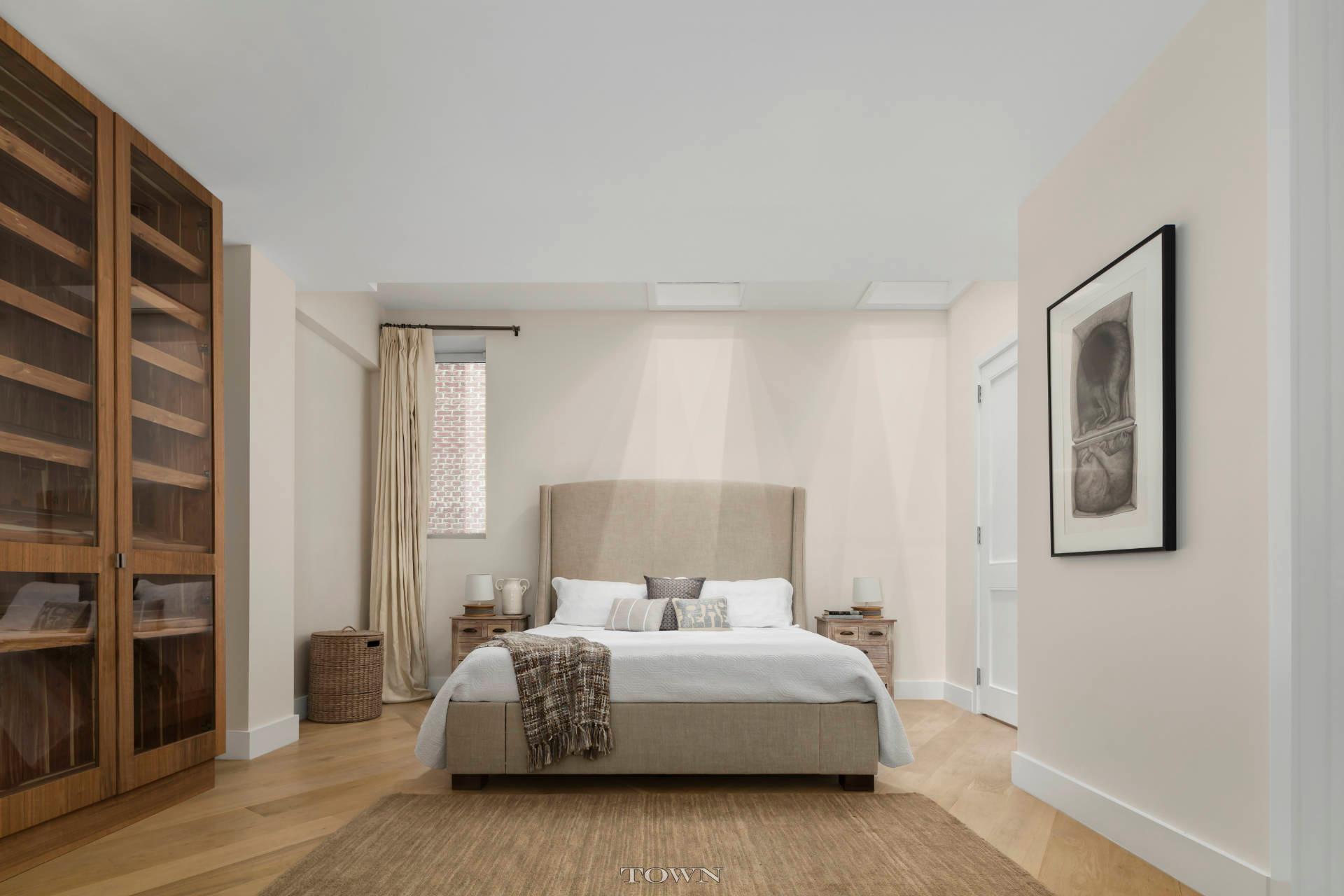 A longer set of stairs leads to the lower level, where you'll find a spacious living room and the master bedroom, featuring additional skylights, a walk-in closet and an en suite bath. The latter looks like a cool, serene space in which to unwind, with a soaking tub and separate walk-in shower.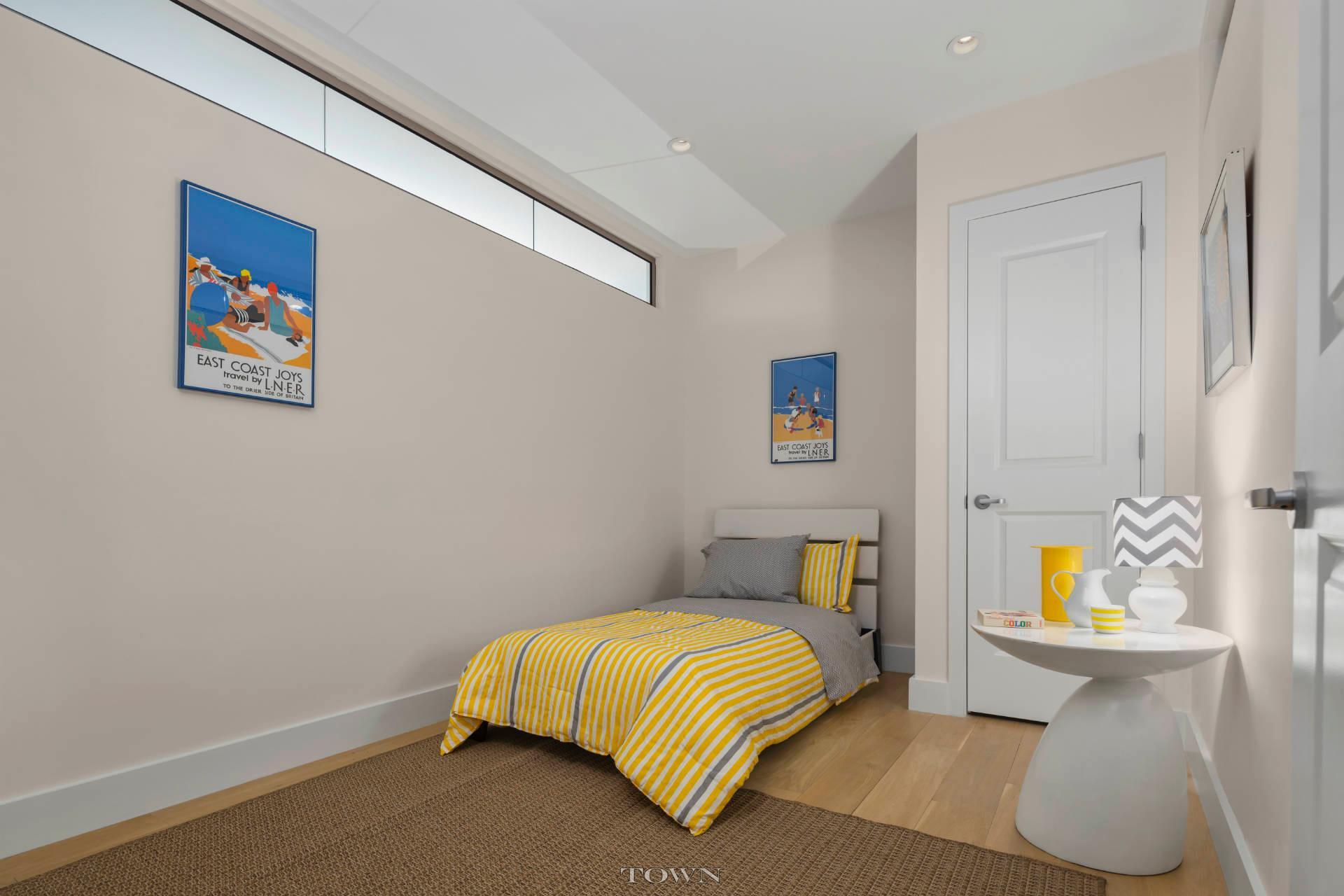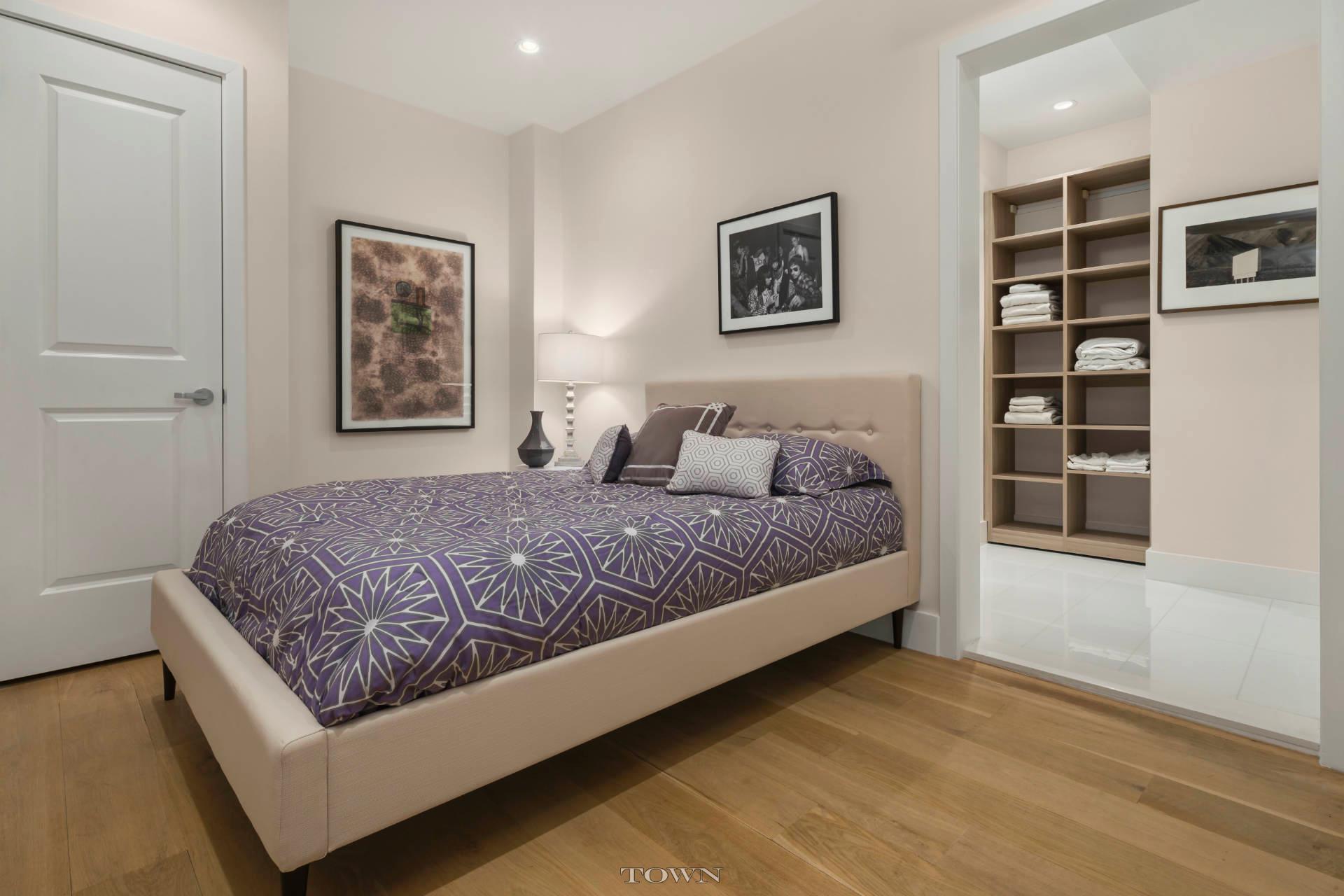 The floorplan shows that the two additional bedrooms are a bit narrow; the listing notes that the condo's layout is flexible, so you may want to combine them into a larger space, or use them for work and guests. There are additional full baths on the upper and lower levels, as well as ample storage space and a laundry room with a washer and dryer. The unit also includes central air, and you'll have access to an additional storage area in the building's basement.