Owning a big, classic loft is every New Yorker's dream—or is it? These former commercial spaces—which typically have high ceilings, large windows, exposed brick, columns, and sometimes exposed mechanical systems—have an authentic, industrial feel that's anything but cookie cutter.
But during the pandemic—when many New Yorkers are working and learning from home—loft living may not have the same appeal it once did. While some buyers still adore these vast spaces, others may dislike the fact that they don't offer the privacy you find in typical apartments—that have rooms and doors.
Still, if you like lofts, you may have trouble finding one: True lofts account for only about 10 percent of the Manhattan co-op and condo market—and like anything that's rare and in demand, are usually pricey.
In this week's Buy Curious, Corcoran's Sandy Mattingly—​the self-described Manhattan Loft Guy—​tells you what to expect from this singular type of apartment, including where to find them and how much you'll spend.
---
[Editor's Note: An earlier version of this post was previously published in September 2019. We are presenting it with updated information for November 2020.]
---
The question:
I have always wanted to buy a loft in Manhattan, and I'm wondering if now—with low mortgage interest rates and falling prices—is the time to buy? I also want to know: What makes an apartment a real "loft"? What are the pros and cons of loft living? What kinds of neighborhoods should I look in to get one? What can I expect to spend?
The reality:
To a Manhattan loft snob, "a loft is not truly a loft unless it's had a prior life as a commercial space—manufacturing, warehouse or office—before being converted to an apartment," Mattingly says.
The hallmarks of classic lofts are big spaces (think 2,000 to 3,000 square feet and up) with high ceilings, big windows, and open kitchens, which flow into a combination of living room and dining room space.
"There are few, if any, walls because the weight of the interior structure is supported by columns or exterior walls," Mattingly says. And there are often exposed mechanical systems like visible air conditioning ductwork and plumbing risers.
Most loft buildings were originally some kind of commercial space and when manufacturers left, those cheap, affordable spaces were taken over by artists. They were often sold as is, so  industrial details like exposed brick, rough columns, distressed flooring, industrial-sized freight elevators survived, Mattingly says.
Now developers build brand-new structures to mimic loft buildings with features like open layouts, high ceilings, big windows, open kitchens, even exposed ductwork and distressed finishes.
Do all lofts have these features?
"Not all true lofts have each of these elements," Mattingly says. "For example, lofts in former office buildings may not have very high ceilings or very large windows.
He points to Nolita's 262 Mott St., a loft building that was built as a munitions factory almost 200 years ago. "Lofts there feature magnificent beams and columns and very thick stone walls," he says. "But the ceilings are not very tall and the windows are not very large. Nonetheless, these are classic lofts."
And watch for the expression "loft-like" in listing descriptions—it's used very loosely to describe both large spaces and apartments that have combined living and dining rooms—like studio apartments.
What are the biggest selling point for lofts?
With a high ceiling plus a large room plus big windows—a place will seem bigger than the square footage alone, Mattingly says.
Others like the flexibility you find in a loft: Buyers can add walls or install a master bathroom or a closet bigger than most bedrooms. Lofts are also a good fit for those who entertain, and many like the sense of history that comes from living in a former commercial building.  
In addition, recent high-end loft conversions, as well as newly built lofts, typically feature high-end amenities.
Pro Tip:
If you're not seeing enough homes for sale in your price range or target neighborhood—and/or you'd like to avoid a bidding war—consider expanding your search to "off-market" listings. NYC real estate brokerage Triplemint, a Brick Underground partner, uses technology to mine public records and identify owners who may be ready to sell, meaning you can meet and deal with owners before their homes hit the market. Click here to learn more.
What don't New Yorkers like about lofts?
The work-from-home trend is not likely to be an ideal fit for loft spaces. Mattingly says it not just that big, open spaces have less privacy—you'll find sound travels through a classic loft footprint.
"If multiple people are in WFH mode (and remote school), folks are going to need walls, and doors that close," he says.
There are other factors as well.
Living with open sight lines means getting used to your clutter always being on display—including a messy kitchen as you sit down to dinner—unless you adopt very minimalist approach (and order a lot of takeout).
Interior design can be a challenge as well.
"It can also be difficult to decorate such a huge space," he says. "A decorating scheme has to apply across multiple rooms and areas at once if you're interested in keeping it coordinated," he says.
Also, many loft buildings lack the features you'd expect in new condos, such as doormen or gyms, and be located in mixed-use neighborhoods with light manufacturing.
Finding comps can be challenging since there is much more flexibility in renovating a loft—owners can decide how many bedrooms and bathrooms to add. "A recent sale upstairs does not automatically mean that the loft downstairs is worth the same amount," Mattingly says.
In addition, some classic loft footprints only have windows on one or two sides of the apartment. For that reason, sometimes you see interior sleep areas that lack a bedroom, which means they are not legal bedrooms, or, conversely, you may find a very large loft with only one or two bedrooms.
Discover off-market properties in your dream neighborhood that perfectly suit your needs and budget.  Meet and deal with sellers before their apartment hits the market.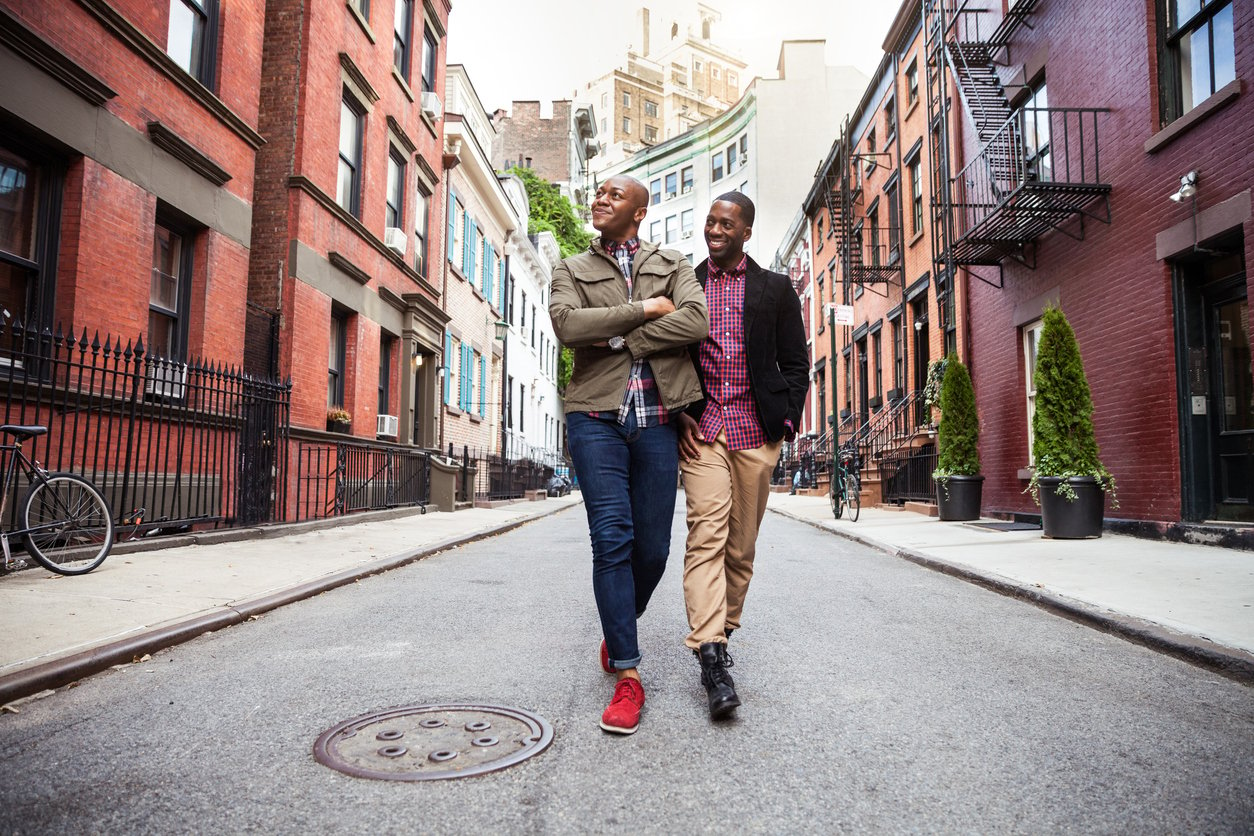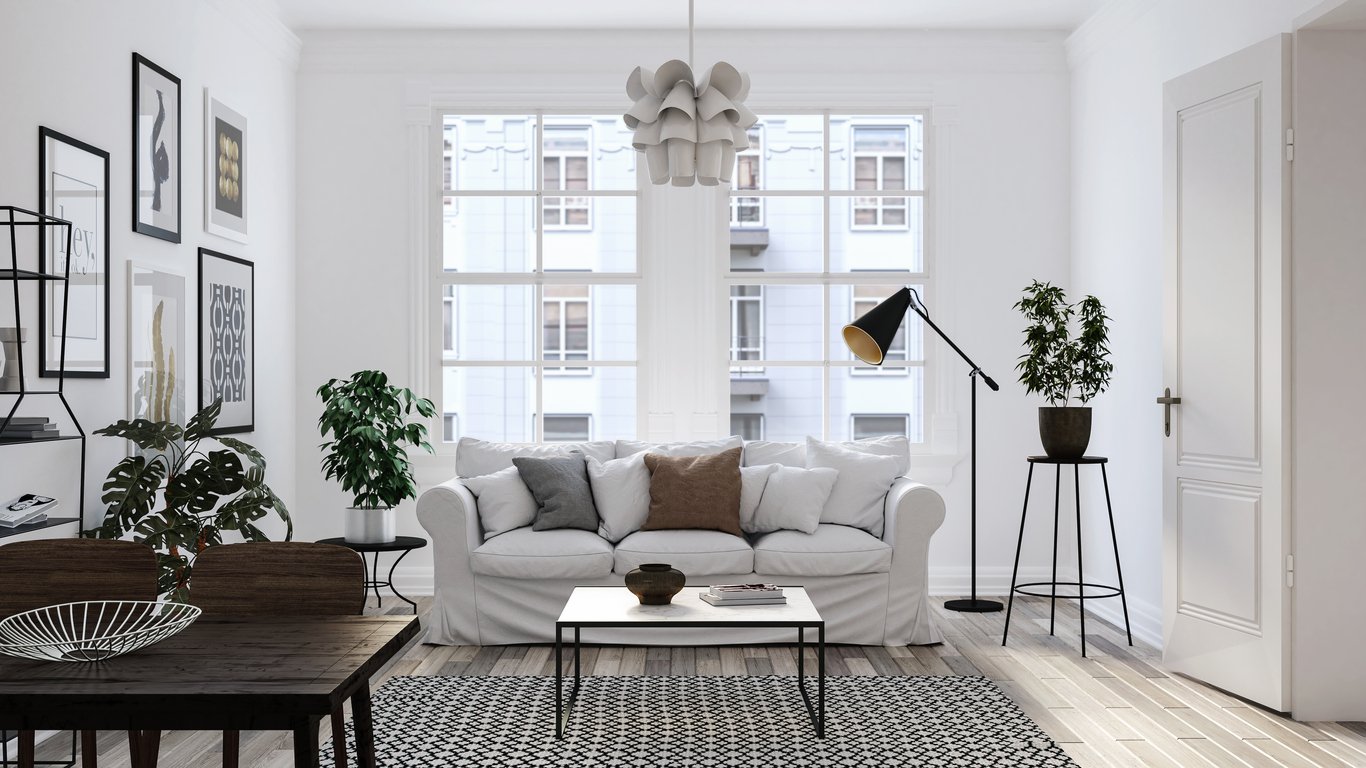 Let Triplemint's off-market team give you exclusive access to apartments in your price range and desired neighborhood that no one else has seen. More options, less competition, no bidding wars. 
Where should you look?
Traditionally, you would find authentic lofts in the former manufacturing neighborhoods of Tribeca and Soho, though these are now the most expensive areas in the city. Chelsea and the Flatiron District are also known for lofts in former manufacturing buildings—and are also pricey.
But with few true lofts on the market, you may have more luck targeting new development in neighborhoods known for lofts, like Soho, the Financial District, and Chelsea, Mattingly says.
This new development has higher price points than existing, classic loft buildings, and has some—but not all—of the elements of classic lofts.
"There are no cast-iron columns or authentically distressed flooring, and fewer exposed mechanicals. Dramatically higher ceilings being rather uneconomic," he says. Large windows and open kitchens are so ubiquitous in new developments that they are no longer to be very relevant loft markers, Mattingly adds.
As for the proposed rezoning for parts of Soho and Noho: It will more likely result in apartments rather than lofts, if it goes forward at all, he says.
What about looking for a loft outside Manhattan?
"There are authentic lofts outside of Manhattan, in mixed-use areas with industrial infrastructure such as Bedford-Stuyvesant and Bushwick in Brooklyn, Ridgewood in Queens, and southeastern Bronx, but to the extent these are legal residences—they tend to be overwhelmingly rentals rather than individually owned lofts. Still, there are some, including in buildings converted to residential use as opposed to being newly built," he says. 
How much will you spend?
Right now, the NYC sales market is stalled, and that includes lofts.
"Everything is slow," Mattingly says, especially as you go up in price. He says the above-$5 million segment is slower than $3 million to $5 million, which is slower than the $1.5 to $3 million segment.
"There's hardly any loft inventory below $1.5 million," Mattingly says.
If you're in the market, check out these lofts: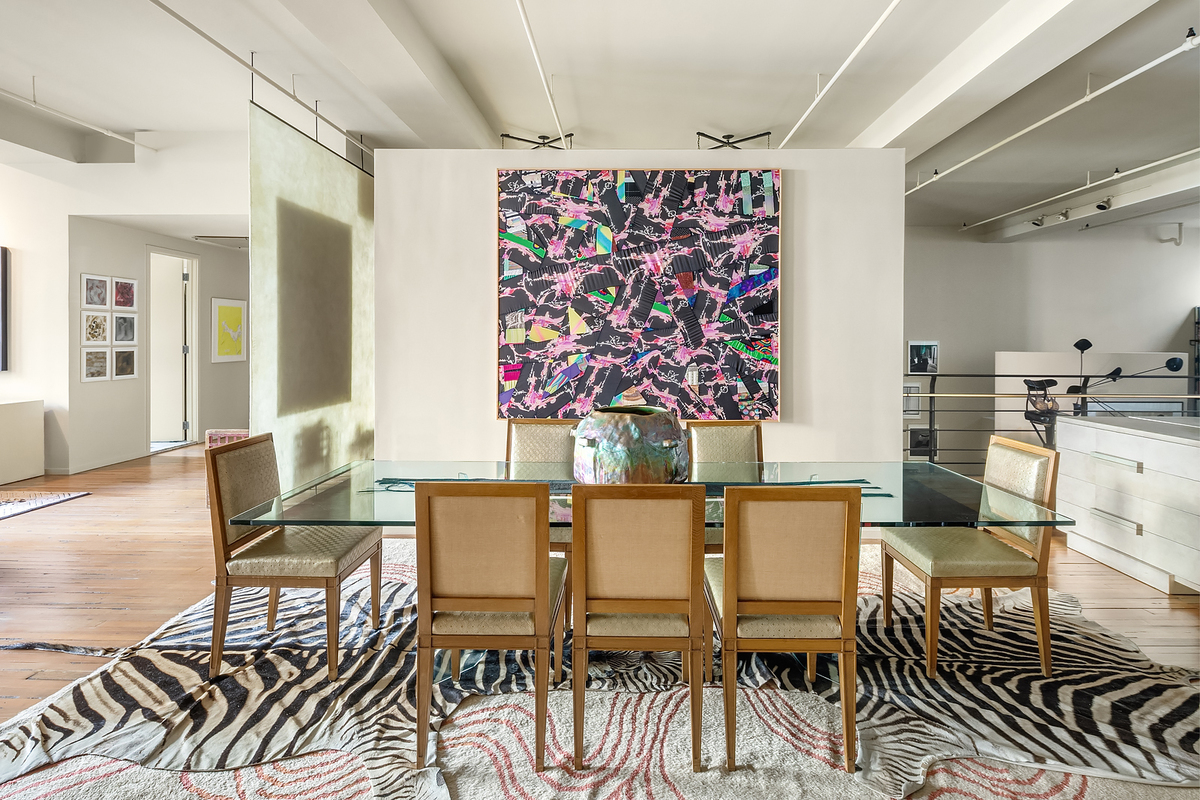 This duplex co-op is in Gramercy House, a 1902 loft building one block west of Gramercy Park, where artists such as Julian Schnabel and Anselm Keifer once lived and worked. It has over 7,000 square feet, and 24 windows. It is asking $12,950,000.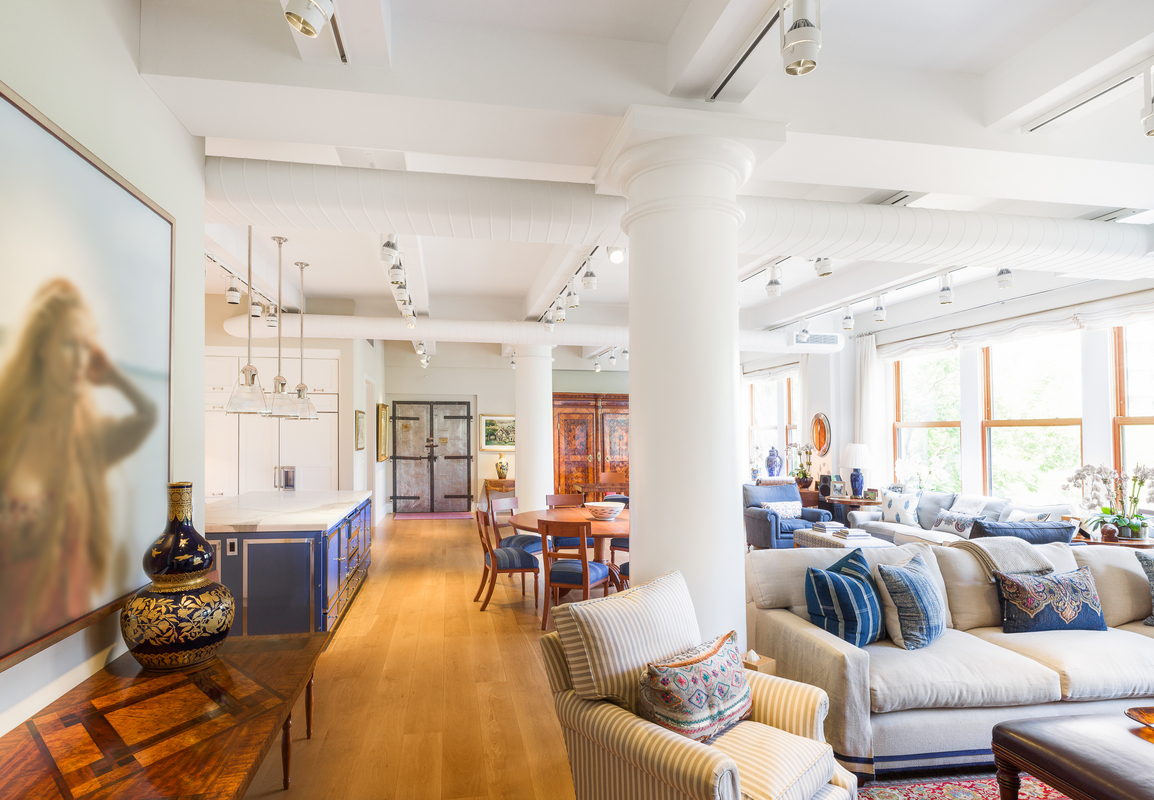 This co-op, with five bedrooms and four full and two half baths, has been renovated. It has over 5,000 square feet, with a 43-foot by 25-foot great room that features large, east-facing windows. It is asking $10,250,000.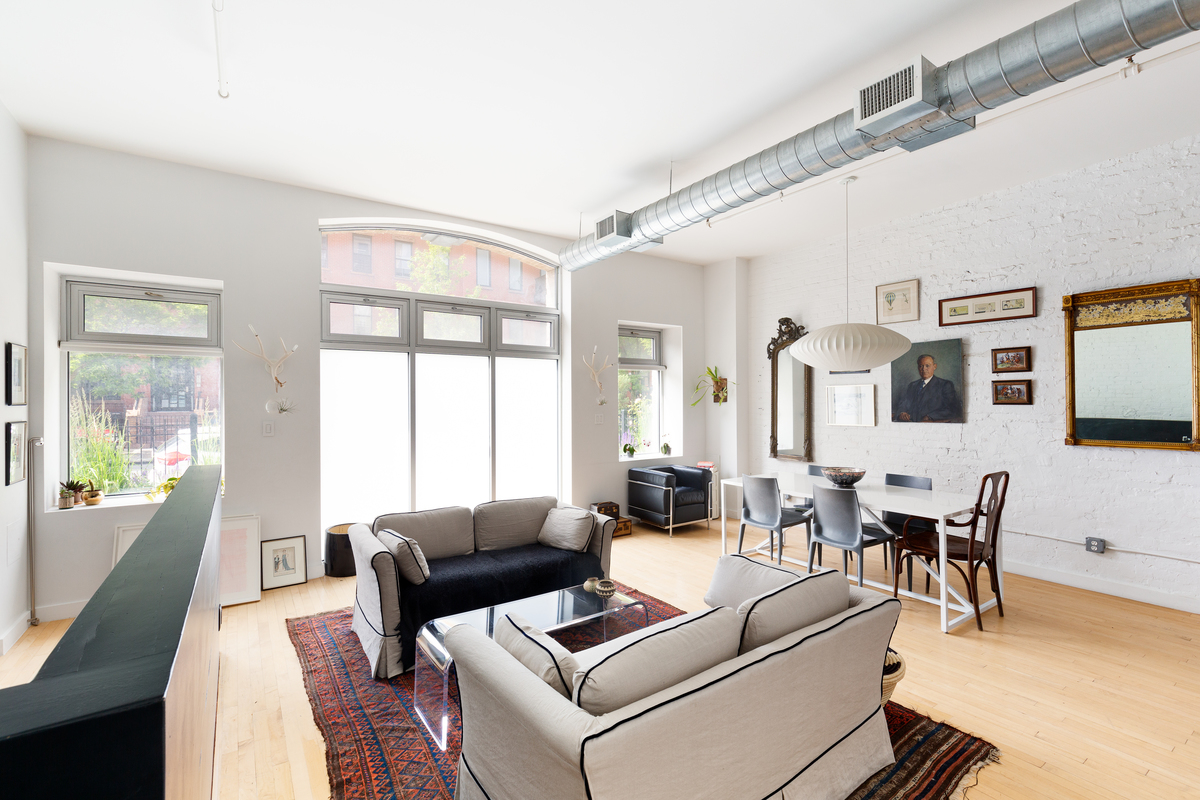 This co-op is in a 1895 warehouse in the Soho Cast Iron Historic District. The building was converted to artists' lofts in the 1970s. The loft has brick walls, archways, exposed pipes and tin ceilings as well as updated kitchen appliances and a split AC. The main living space is over 40 feet long. It is asking $1,750,000.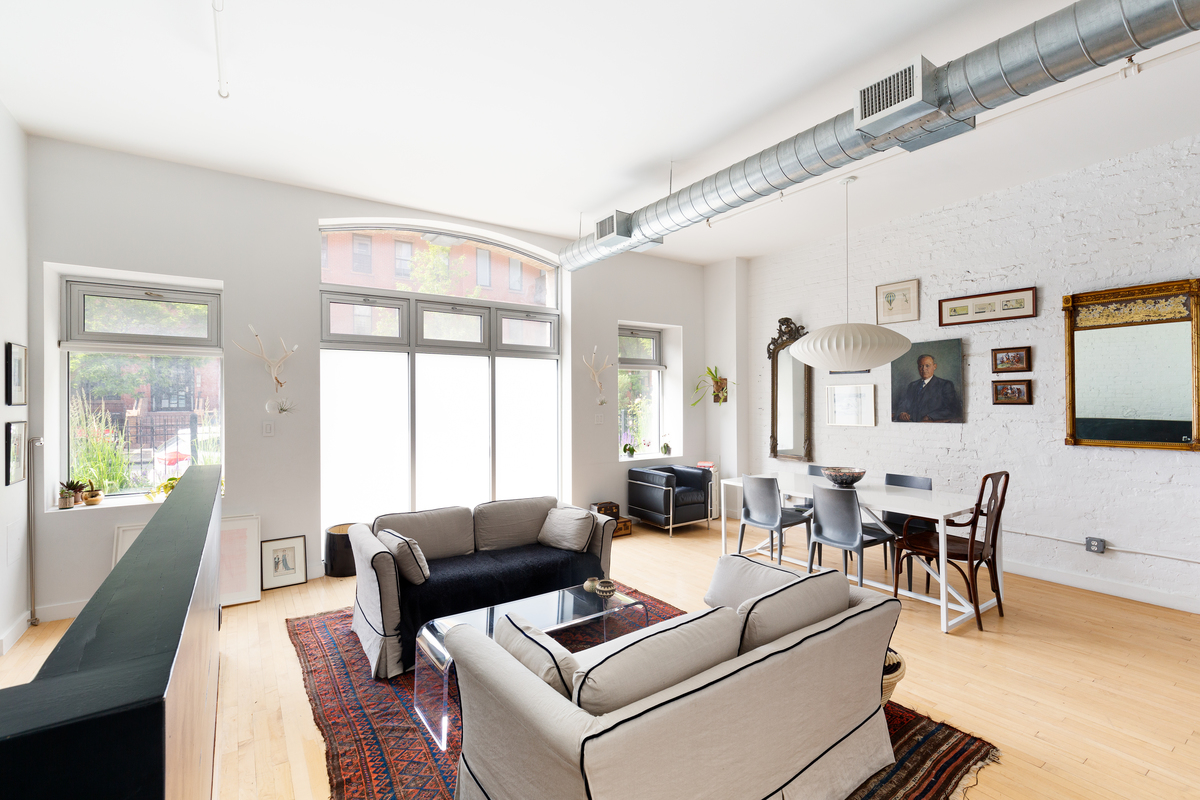 A condo in the former Trolley Museum, this duplex loft has been renovated with a flexible one- to three-bedroom floor plan. The main living space has 12-foot ceilings and floor-to-ceiling, south-facing windows. It also has painted brick walls and original wood floors. It is asking $1,250,000.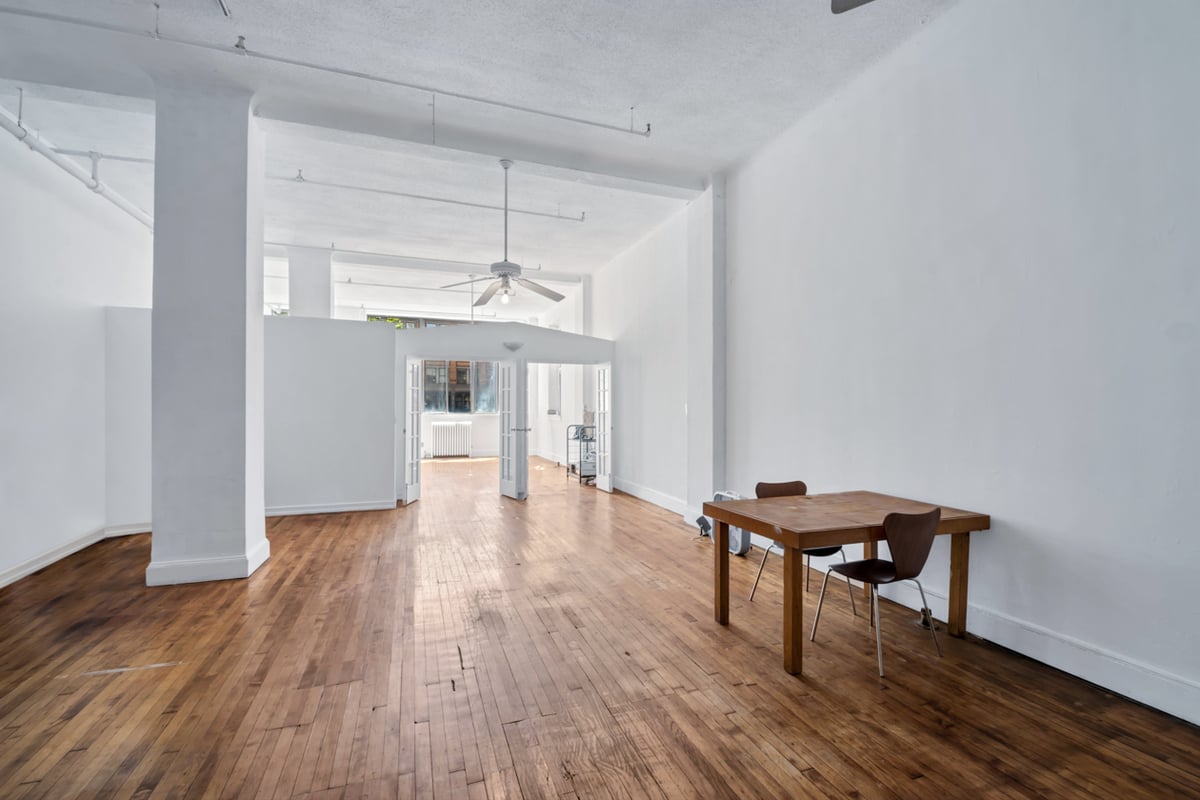 This co-op is in original condition and is on the market for the first time in 35 years. The loft has over 1,320-square feet and 13-foot ceilings, with windows that face east and south. Currently an open loft space, it would need board approval to turn into a two or three bedroom apartment. It is asking $1,350,000.
Brick Underground articles occasionally include the expertise of, or information about, advertising partners when relevant to the story. We will never promote an advertiser's product without making the relationship clear to our readers.