In real estate parlance, the word "penthouse" holds lots of mystique, promising luxurious living and, given its high-floor perch, open views. These apartments top buildings throughout the boroughs, and are open for a look-see in the next few days. (Read more about how they're priced on the market, too.)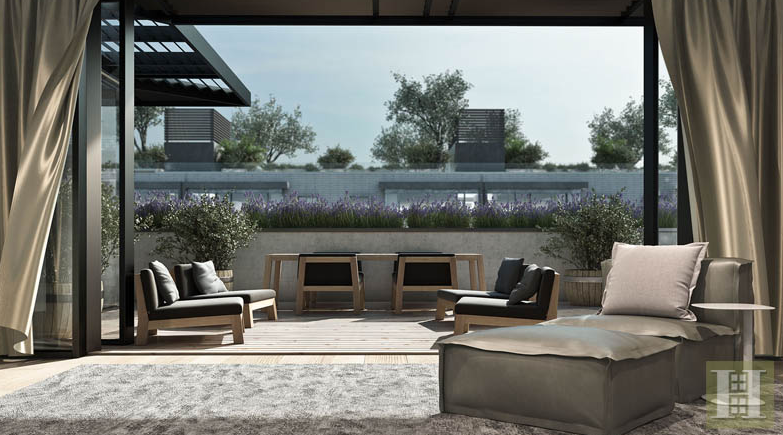 429 Kent Avenue, Penthouse 5. This three-bedroom loft has a wide footprint at 56 feet, making for airy, spacious rooms; the duplex has six bedrooms and six-and-a-half baths. Asking price: $6.42 million. Open house: Saturday, August 6, 11 am to 4 pm.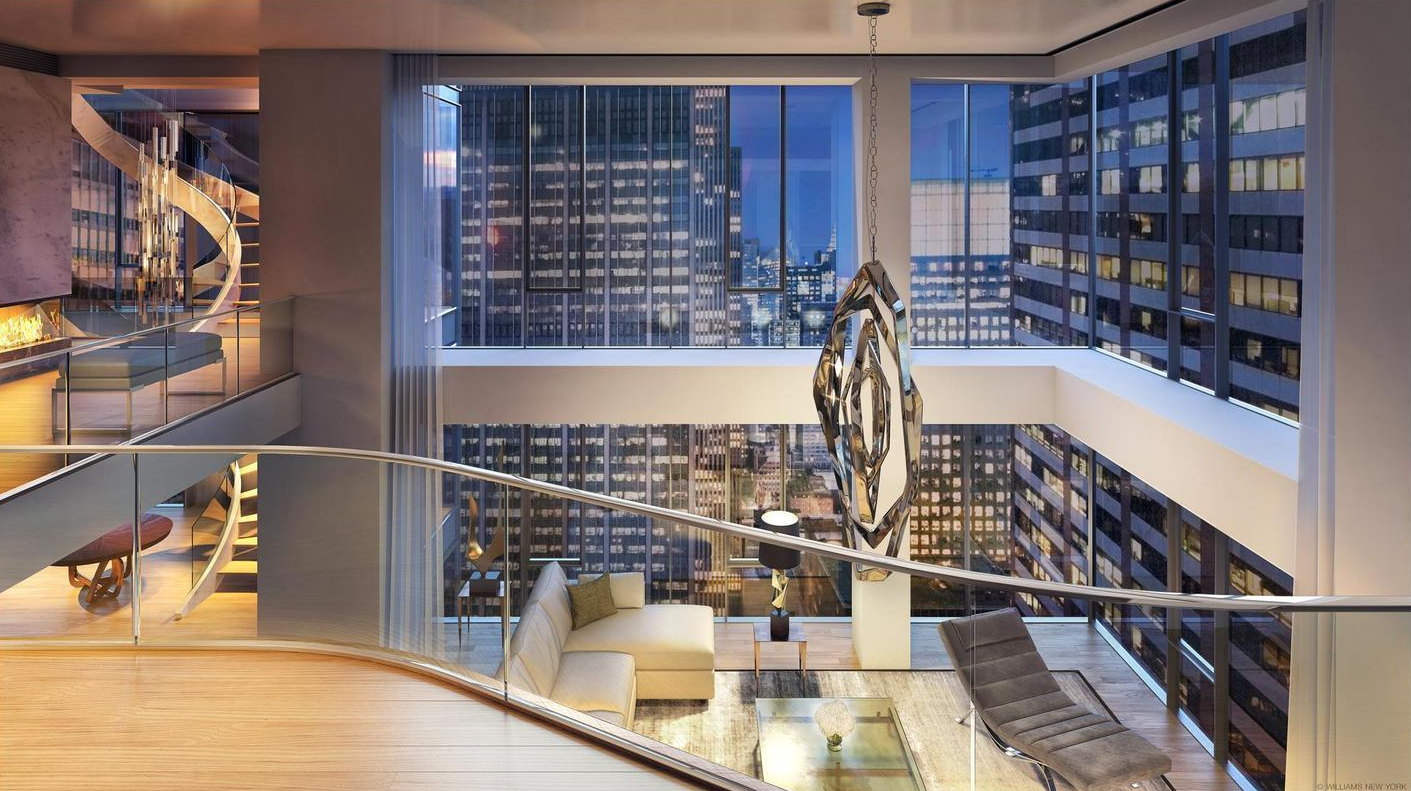 135 West 52nd Street, Penthouse 1. This 5153-square-foot apartment occupies the top three floors of this Midtown condo designed by CetraRuddy. The master suite occupies an entire eastern wing, and comes with a massive master bath, a dressing room, and a terrace. Asking price: $16.8 million. Open house: Sunday, August 7, 12 noon to 3 pm.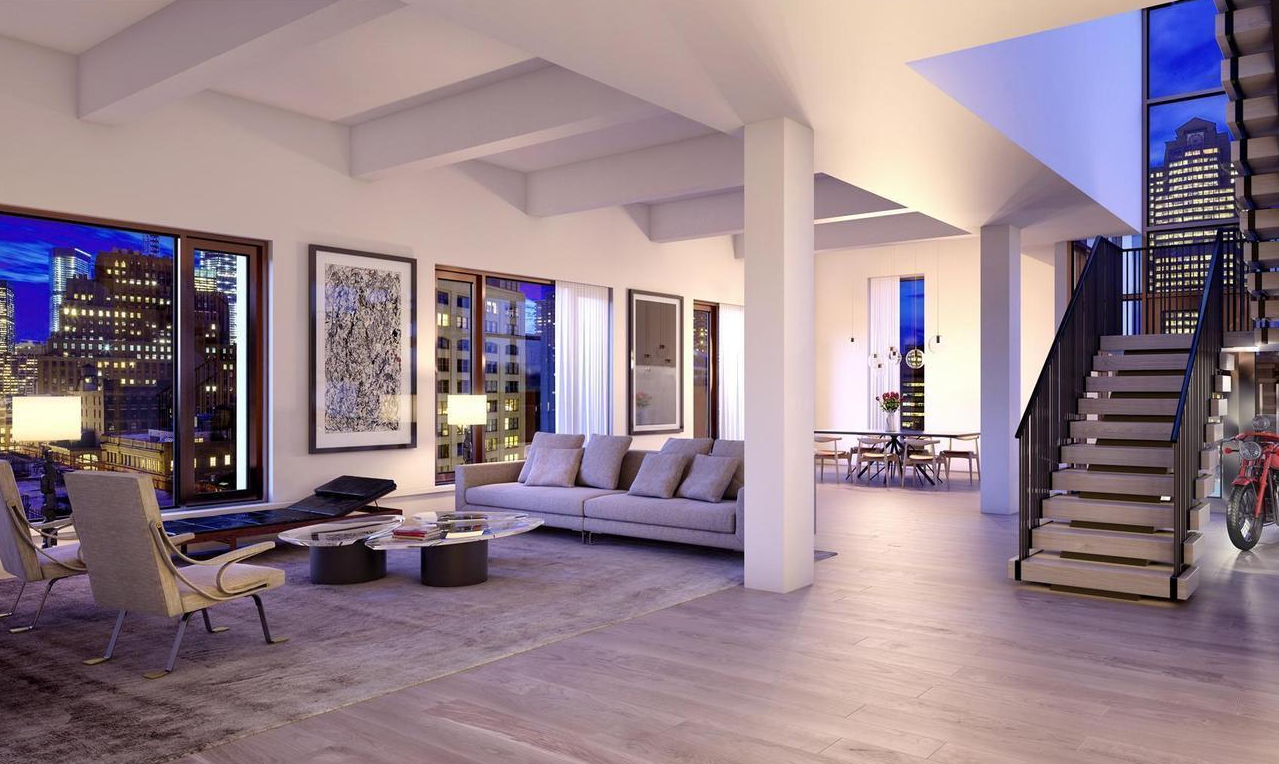 11 Beach Street, Penthouse B. This 5985-square-foot apartment sits atop the new condo, 11 Beach Street, and comes with an expansive roof terrace and a double-height terrace. Asking price: $22.5 million. Open house: Monday, August 8, 4:30 pm to 6 pm.