New York City studios are typically the most inexpensive apartments to live in, but they come with some concerns. Chiefly, "Will living in one single room drive me nuts?" For that reason, outdoor space attached to a studio, where one can spread out for at least part of the year, is prized. But are these types of studios readily available? How much do they add to the cost of the apartment? And is there any reason to avoid them? In this week's Buy Curious, Kevin Wong of Citi Habitats and Doreen Fuentes of Douglas Elliman tell us where to find such a studio, and what comes along with it.
The proposition
I'm in the market for a studio, and I'd really like one with some outdoor space. Where can I get one?
The reality
Studios with private balconies or gardens are scarce in New York and for good reason, according to Wong.
"Designing studios to include private outdoor space makes them more expensive to build and drives up prices," he says. Which is a problem, since "studio buyers are typically the most price-sensitive."
"In a small space like a studio, the developer/owner would rather allocate that square footage to the unit's interior," Wong says.
Where you should look
In Manhattan, large elevator buildings are more likely than smaller walk-ups to have studios with private terraces. In the outer boroughs, garden-level studios often have access to a backyard.
"These are more common in well-established residential neighborhoods with a lot of row houses or detached homes, [like] Astoria, Bay Ridge, Middle Village, and Bayside," Wong says.
In Manhattan, he says to look for studios with private outdoor spaces in buildings in the Financial District, Gramercy, and Murray Hill, and on the Upper East Side. In the Financial District, many of the older Art Deco commercial buildings have been turned into apartments.
"Where the building has wedding-cake style setbacks, common in Art Deco buildings, these tiered roof spaces are turned into private terraces," he says.
Gramercy, Murray Hill, and the Upper East Side have many "larger masonry buildings with setbacks that lend themselves to private terraces—sometimes even for studio units," he says.
Fuentes adds that newer developments with loft-style or duplex studios often have private balconies as well.
How much does private outdoor space add to the price of a studio?
Appraiser Jonathan Miller of Miller Samuel has developed a formula to figure it all out. He says that outdoor space is valued at 25-50 percent of the price per square foot of interior space.
For example, he writes, "if the interior space was worth $1,000 per square foot, without considering the terrace, the outdoor space could be worth as much as $500 per square foot. If the terrace is 500 square feet, the terrace could be worth $250,000."
Additional factors come into play, of course, like location, size, and privacy, Miller says. He explains that a second-floor balcony that overlooks a busy avenue will be noisier and dirtier than one that's higher up, and thus worth less. And a space that isn't formally separated from an adjacent apartment's terrace will also have a lower value. Other considerations: Whether there is a view, and the direction the space faces. 
What are some pros and cons of having outdoor space?
One of the best things about having private outdoor space for a small apartment is added storage, Wong says.
"It's also perfect for electric grilling, if the building allows, and al fresco dining," he says.
Fuentes says that in addition to fresh air and a view, a terrace gives you the ability to grow herbs and vegetables. Cons can include leaks due to improper waterproofing, street noise, and pollution, especially on lower floors.
Interest piqued? Here are five studios for sale with outdoor space attached.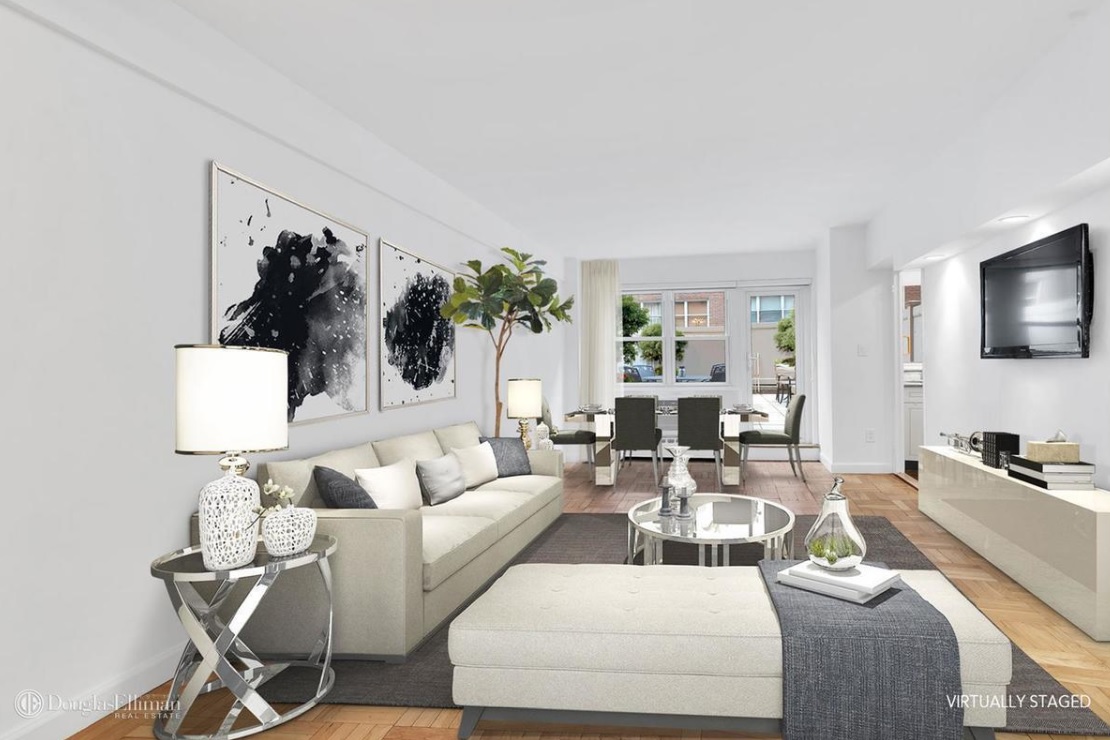 Listed for $649,000, this ground-floor studio (also pictured at top) has stainless-steel appliances and lots of closets. The apartment faces the back of the building and has its own private garden. It's in a pet-friendly postwar co-op building with a doorman, a live-in super, a roof deck, a garage, and a laundry room. Maintenance is $991 a month.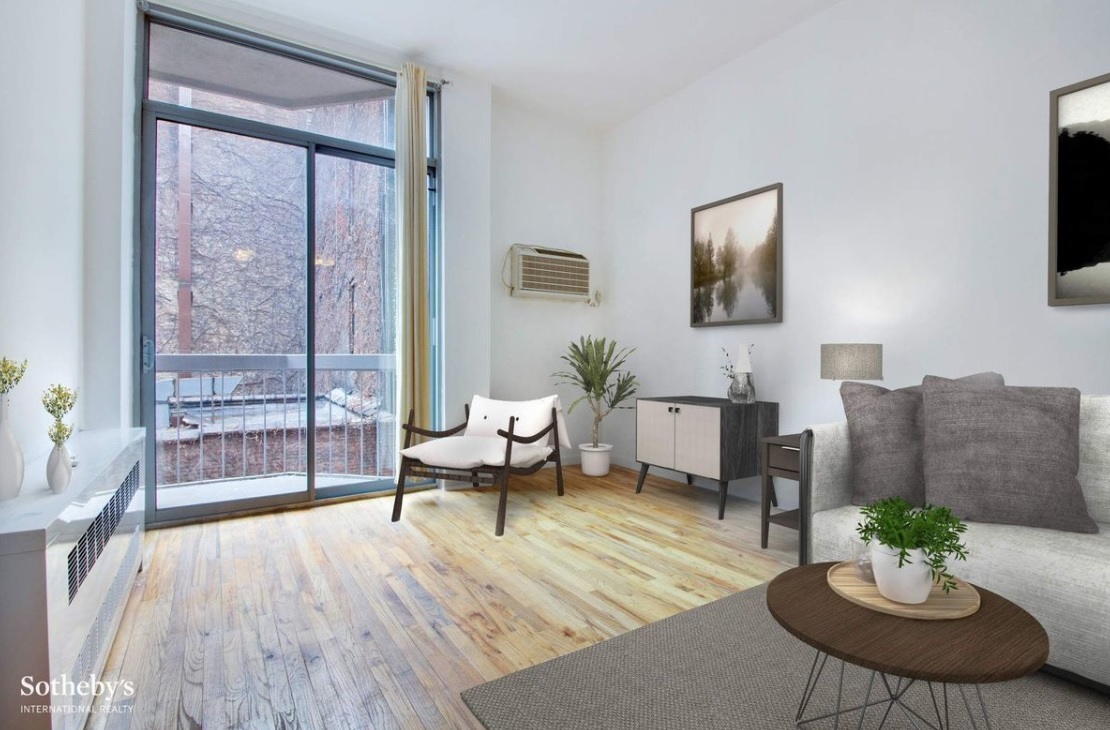 This second-floor studio has an updated bathroom, a separate kitchen up a short flight of stairs from the main living space, and a private balcony. It's in a pet-friendly condo building with a full-time doorman, laundry on each floor, and a delivery notification service. It's listed for $739,900. Common charges are $452 a month. Taxes are $438 a month.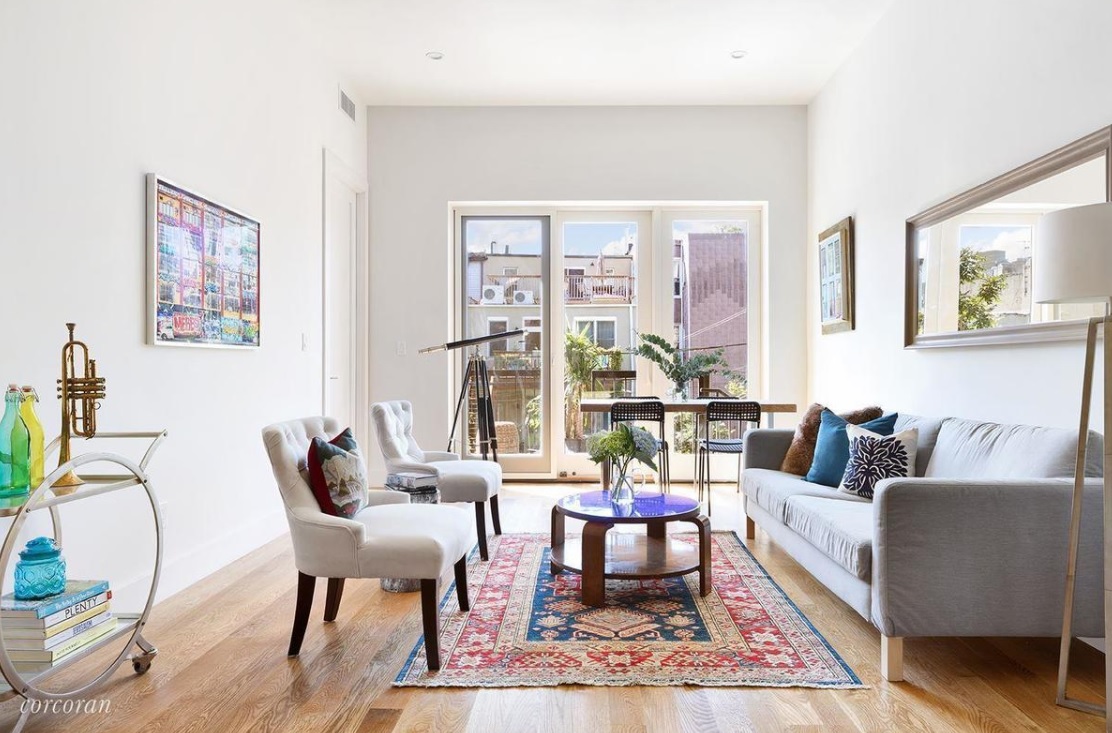 This 918-square-foot studio recently had its price cut by $100,000 and is now listed for $795,000. It has one and a half bathrooms, a large living room, and notably, a basement-level recreation room. It also comes with access to a private rooftop cabana with an outdoor kitchen. It's located in a brand-new, pet-friendly condo building with a brick exterior. Common charges are $369 a month. Taxes are $740 a month.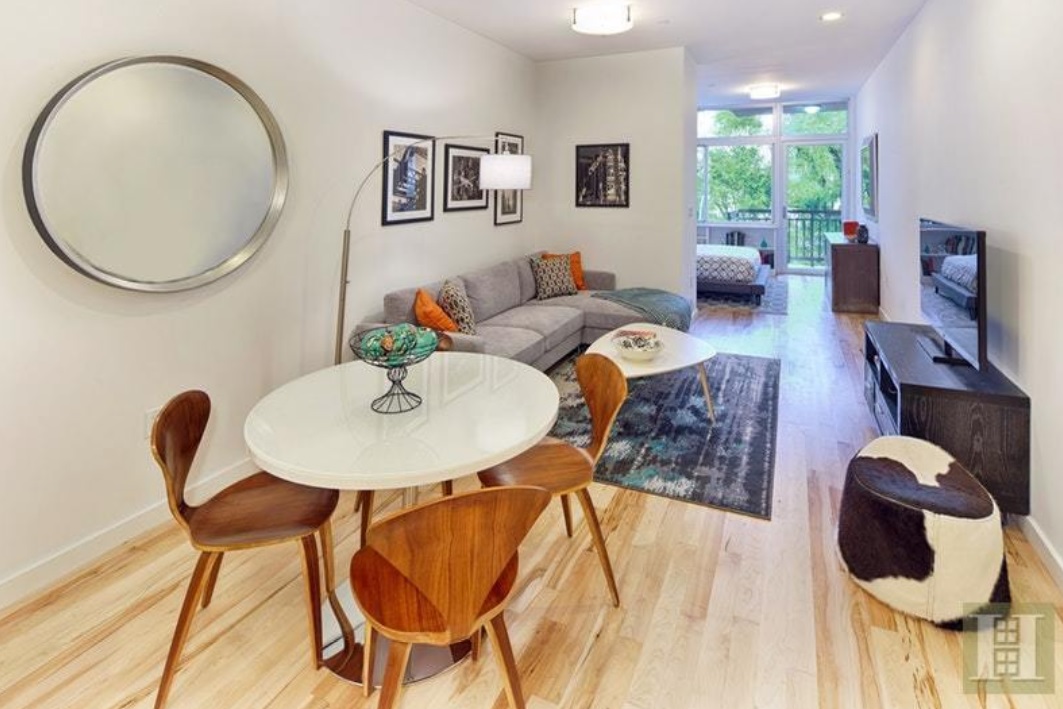 Listed for $931,500, this 690-square-foot studio has high ceilings, a wall of windows, room for distinct living and sleeping areas, stainless-steel appliances and granite countertops. There's also a washer/dryer in the apartment, individually controlled heat and AC, and a large terrace. It's in boutique condo building with an elevator and a gym. Common charges are $606 a month. Taxes are $580 a month.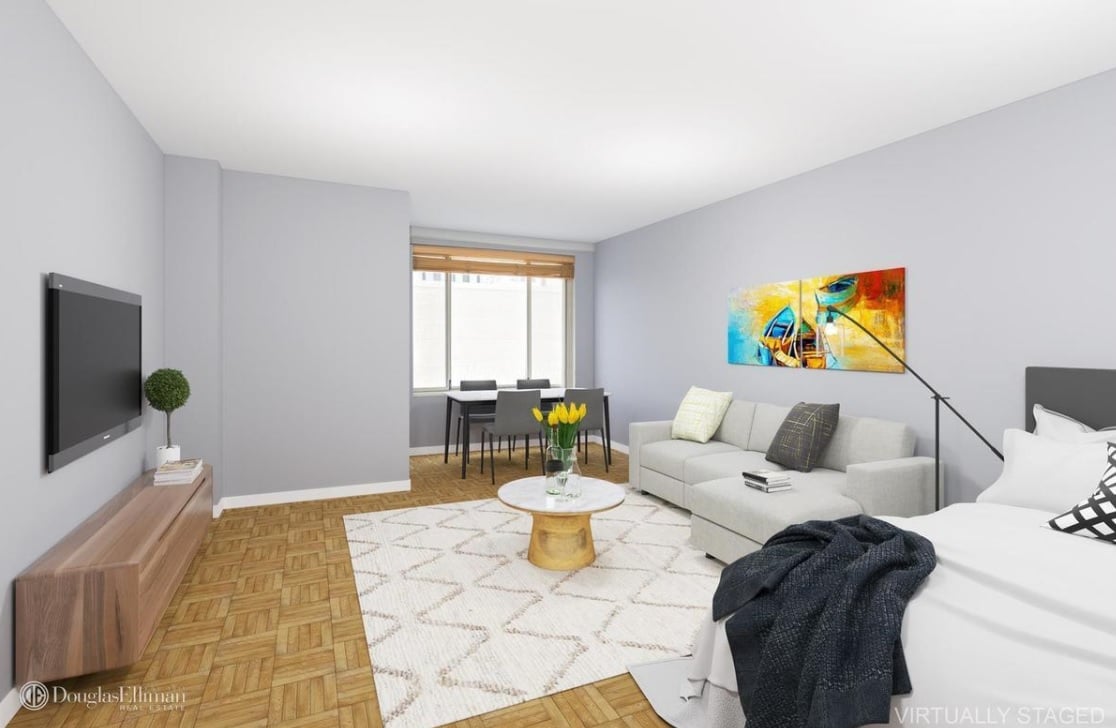 Priced at $430,000, this 435-square-foot co-op studio has hardwood floors, lots of closets, a windowed kitchen, and a private balcony. It's in a full-service, cat-friendly building with a live-in super and a new lobby. Maintenance is $1,090 a month.
Brick Underground articles occasionally include the expertise of, or information about, advertising partners when relevant to the story. We will never promote an advertiser's product without making the relationship clear to our readers.