Usually with small East Village apartments, "original historical detail" is really code for "the bathtub is in the kitchen." But this studio on East 6th Street—asking $375,950—comes with an unexpected extra in the form of a built-in wooden dining set, the likes of which we've never seen in another NYC apartment. You can see it pictured in the main living space above, and from a different angle below: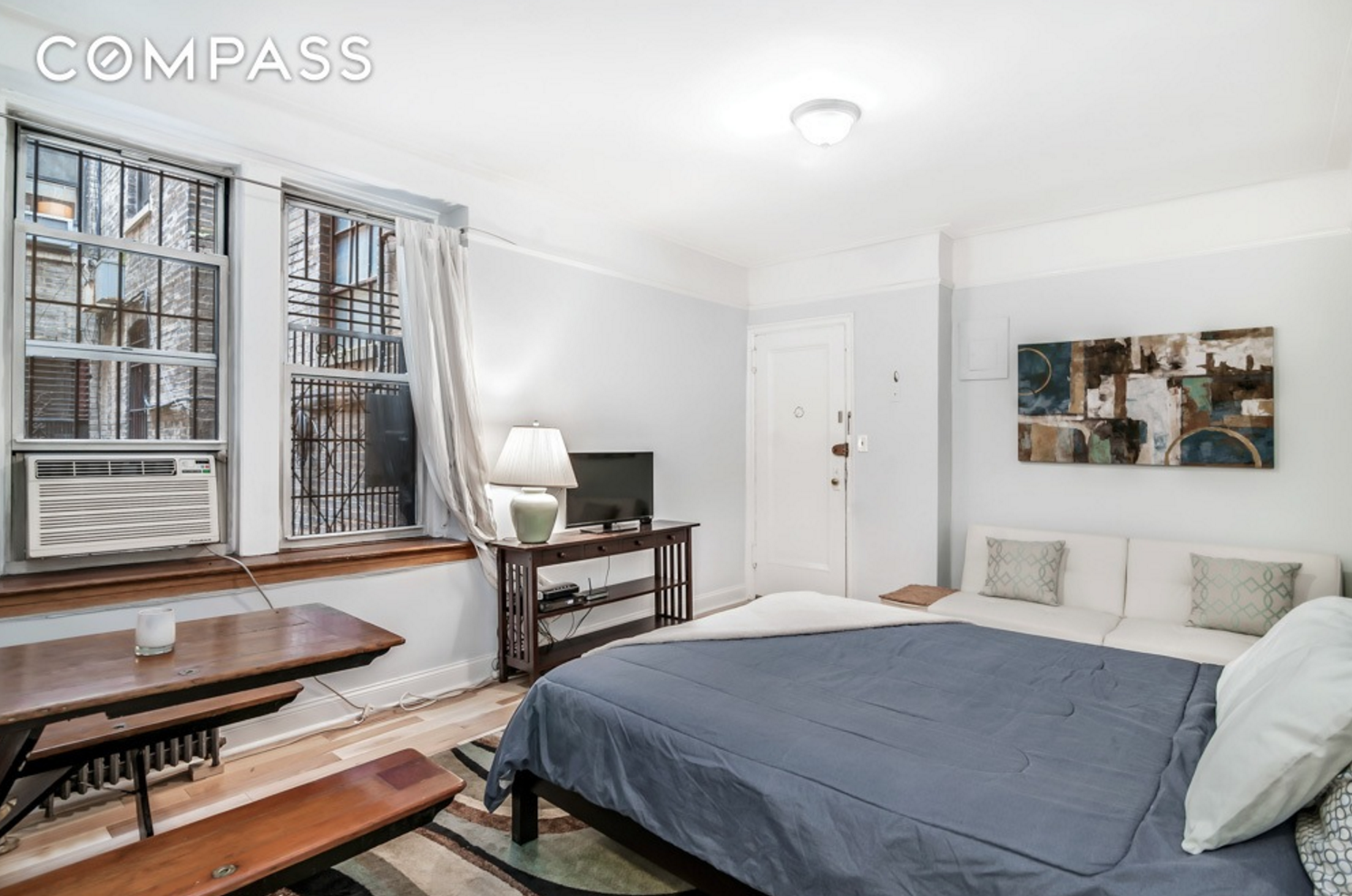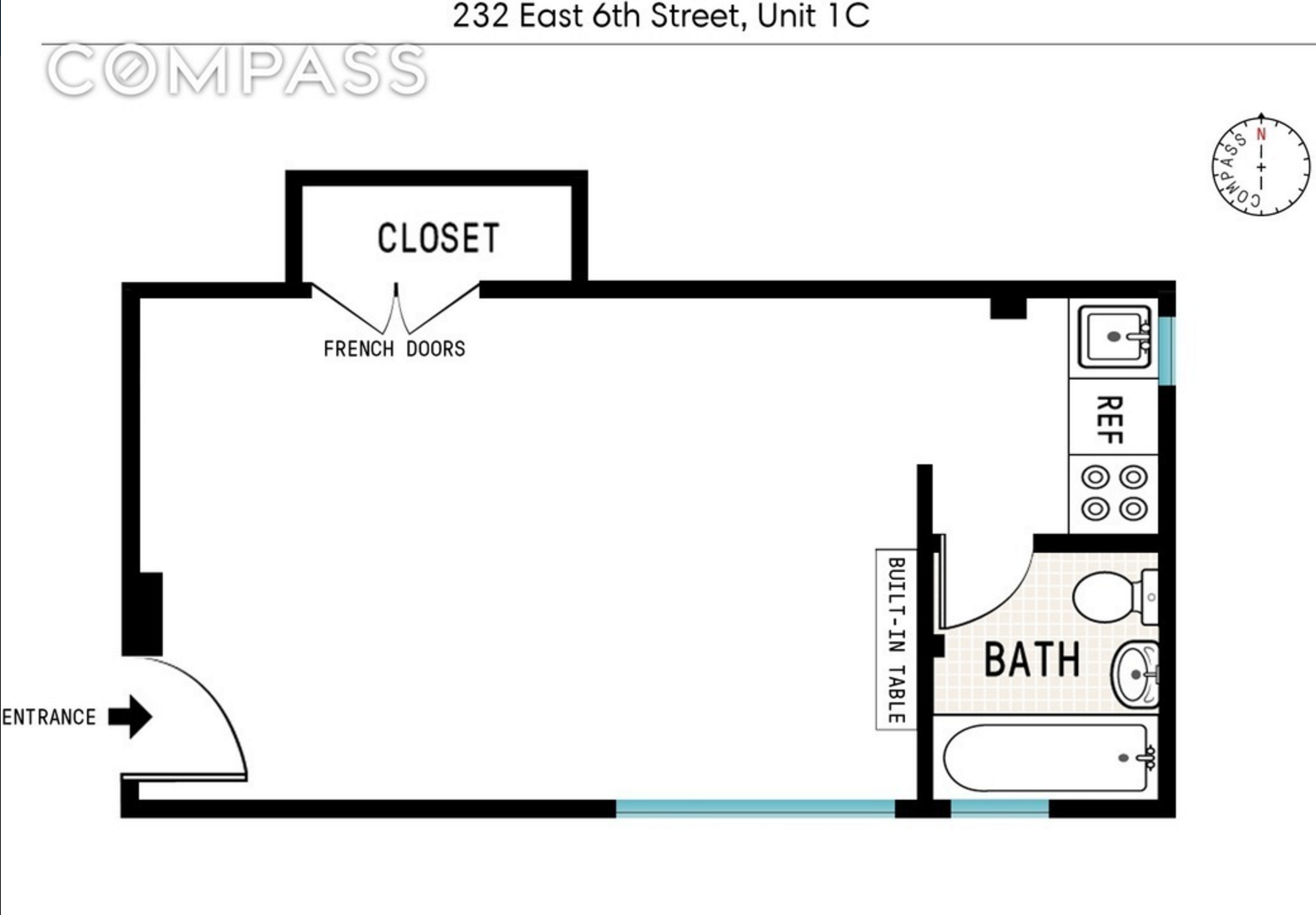 The apartment also features French doors that open up into the closet space, brand new hardwood floors, and a recently renovated bathroom and kitchen. The apartment's on the ground floor and doesn't look like it gets much in the way of natural light, but on the flip side, you'll have access to the building's shared garden and roof deck. There's also bike storage and laundry on-site, and pied-a-terres and pets are allowed.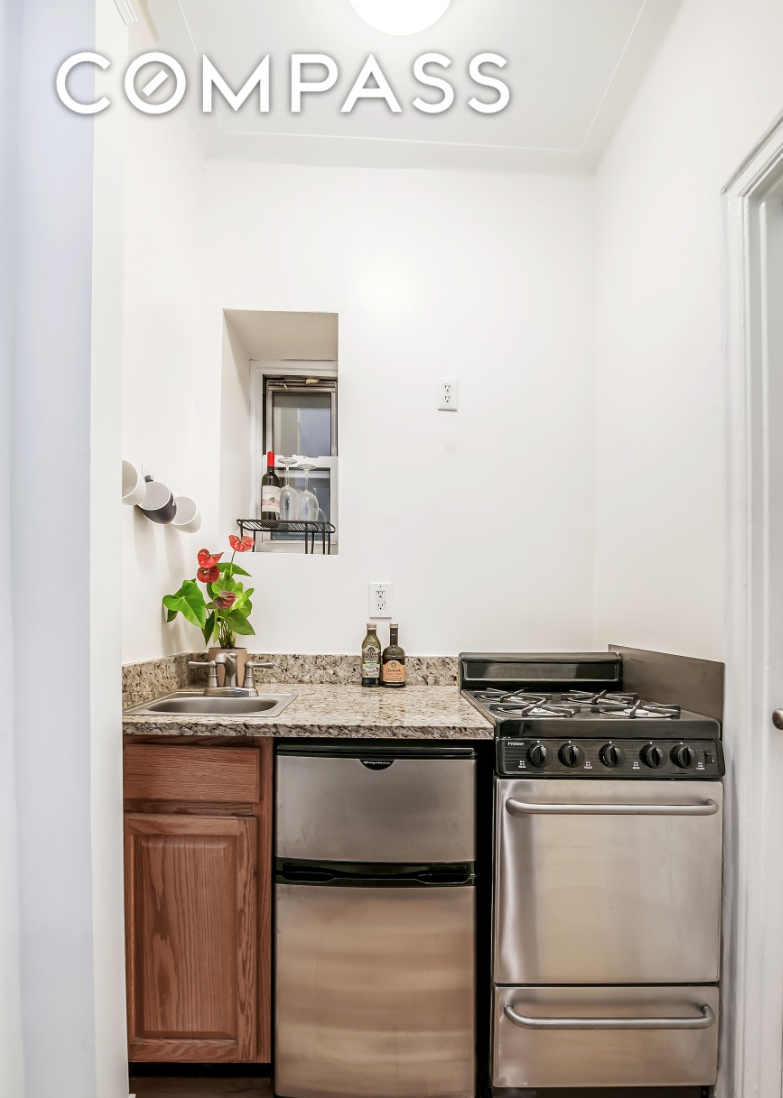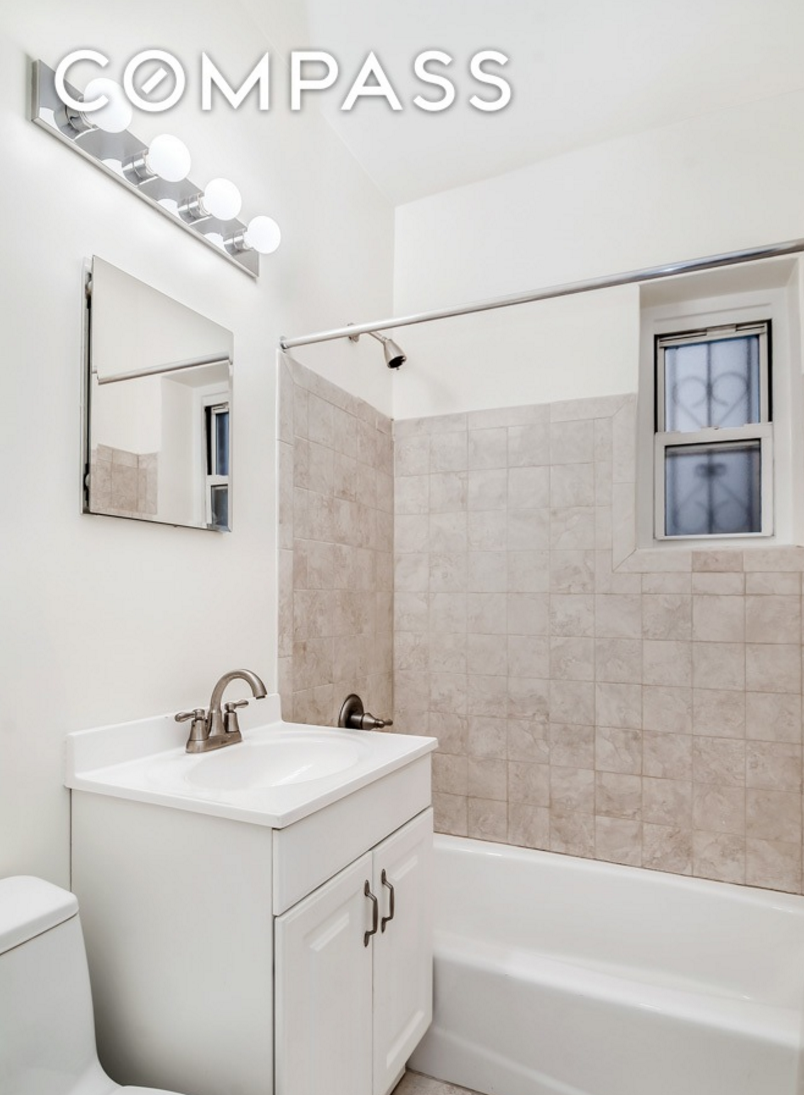 However, you'll want to budget in slightly higher monthlies: The listing notes that there's an assessment in place for 56 months to pay for "bulkhead & roof replacement," and that you'll be laying out an extra $116.35/month to pay for your part. But still, potentially worth the extra cash if your dream is to have old-world candelit dinners for two at your built-in dining table.