This two-bedroom, two-bath penthouse is perched over a bustling block in Chelsea, and looks ideal for a small family or a couple that likes having some space from one another: The condo features a C-shaped layout with each bedroom at opposite ends of the unit—and they both come with their own bathrooms and small terraces.
Along with plenty of privacy, the apartment features high-end design courtesy of architect H. Thomas O Hara, not to mention its own storage unit. Listed by Citi Habitats for $2.85 million, the condo's price is actually at the more "affordable" end of things for this neighborhood, according to a StreetEasy search.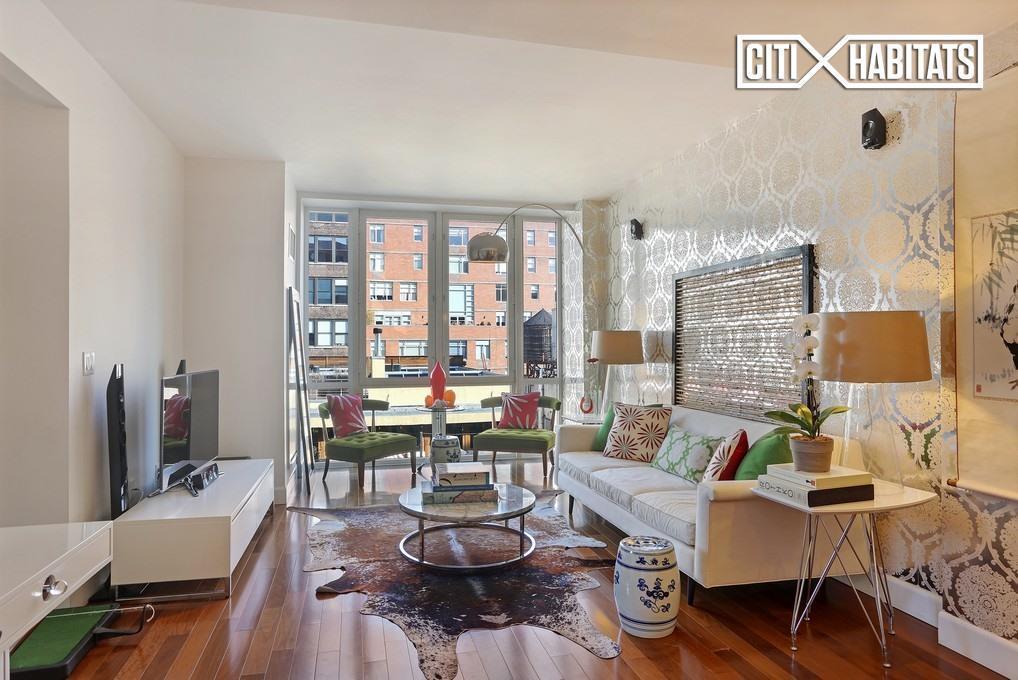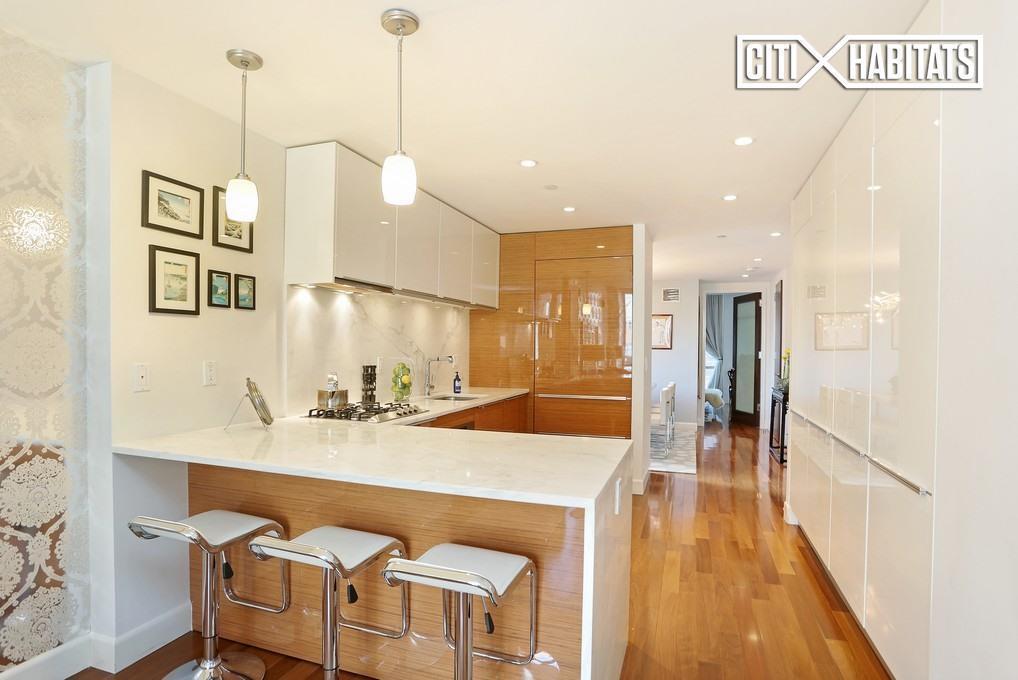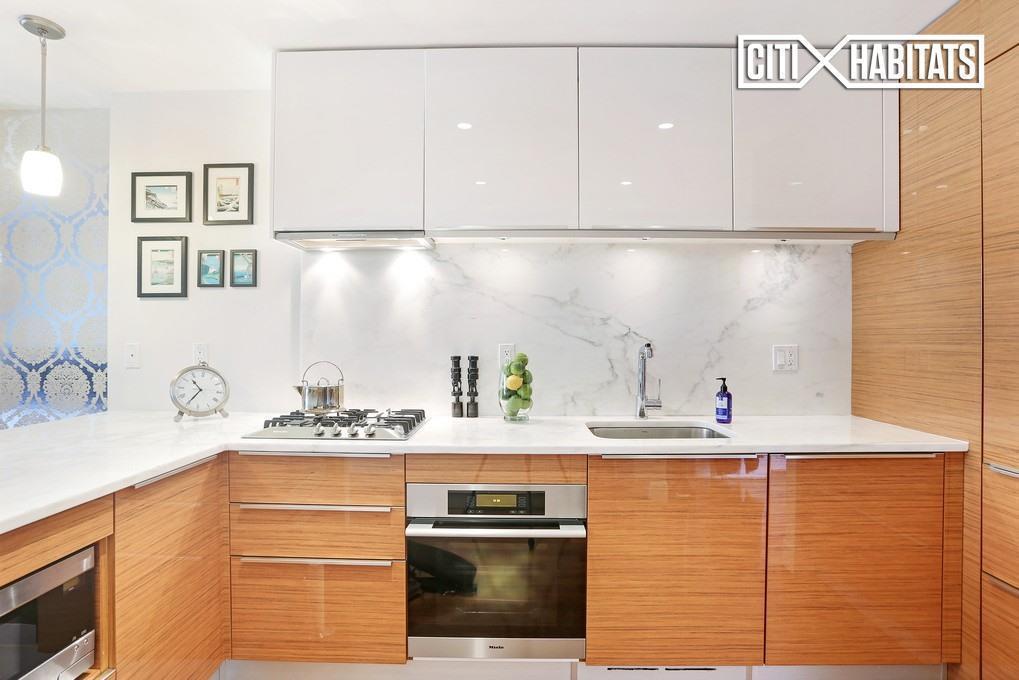 You'll enter a dining area (see the main image) offering sweeping city views. The living room looks like it benefits from lots of natural light thanks to floor-to-ceiling windows; chic metallic wallpaper imbues the space with personality. The kitchen's cabinetry and counters have a high-gloss sheen, and you'll find designer appliances, a breakfast bar, and what looks like a full wall of storage.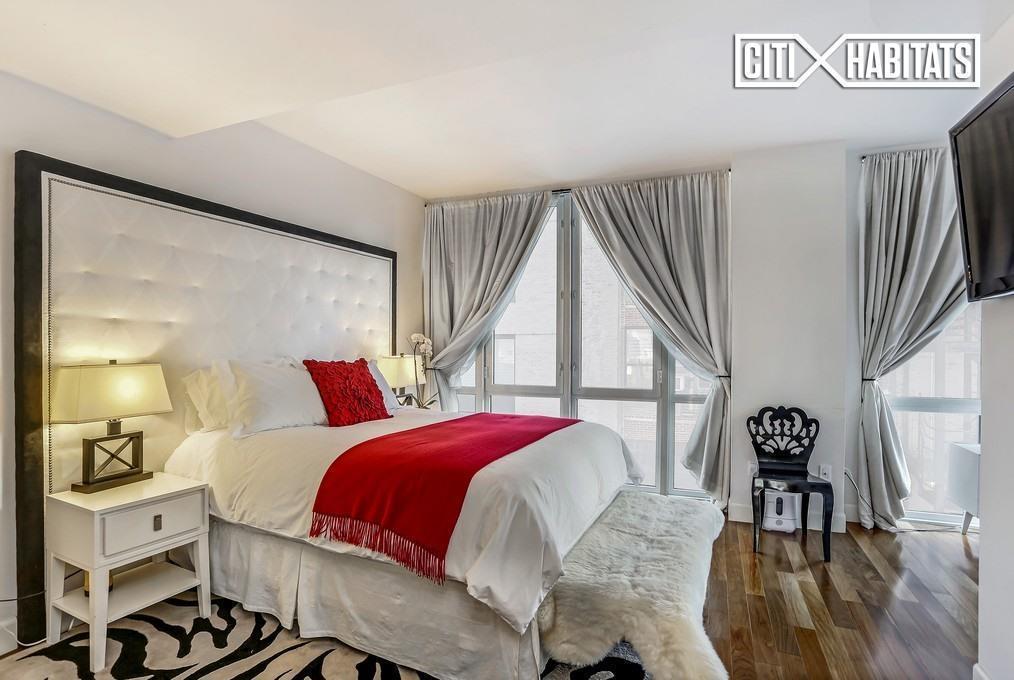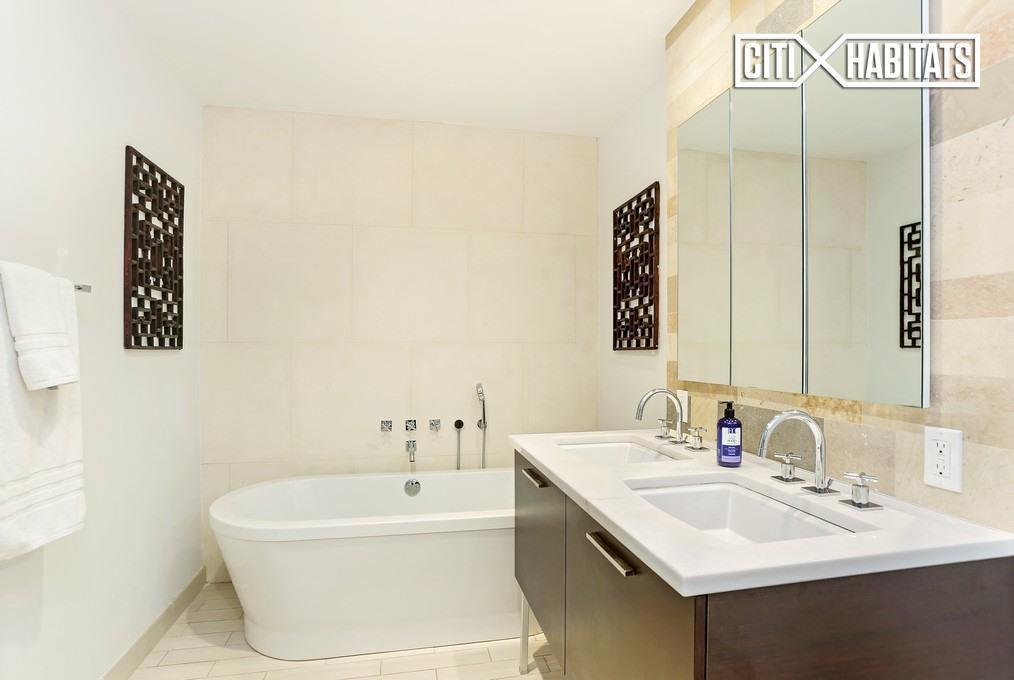 At the other end of the apartment, the second bedroom is smaller but has a larger terrace of its own, as well as a bath just across the hall.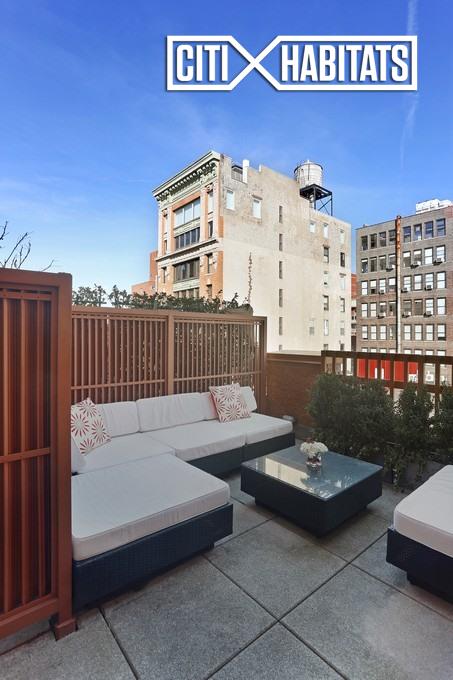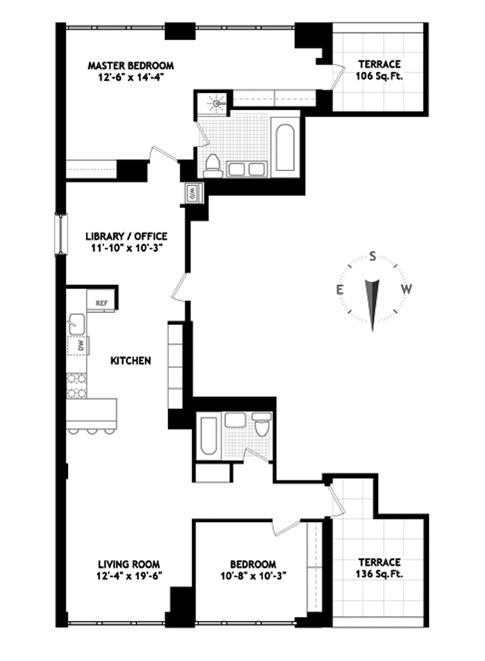 Though the terraces aren't huge, you could certainly make the most of them come summertime, and they offer a great perspective on the surrounding neighborhood.
There's an in-unit washer and dryer here, too, and building perks include full-time doorman service, a gym, bike room, cold storage, and a roof deck.