Situated off a quiet corner of Caroll Street, but also close to the subway and bustling Smith Street, this three-bedroom, triplex townhouse offers classic brownstone elegance. The home was built way back in 1874 in the Neo-Grec style, which means you'll find strong angles and lines, as well as carved window and door details. A recent upgrade has freshened up the bathrooms, kitchen, and electrical and plumbing systems, and a landscaped back garden makes for a peaceful retreat. All these features add up to a $2.95 million price tag, which in fact isn't very high by neighborhood standards; according to a StreetEasy search, other townhouses in the Brooklyn neighborhood range from $2.6 to $7.6 million.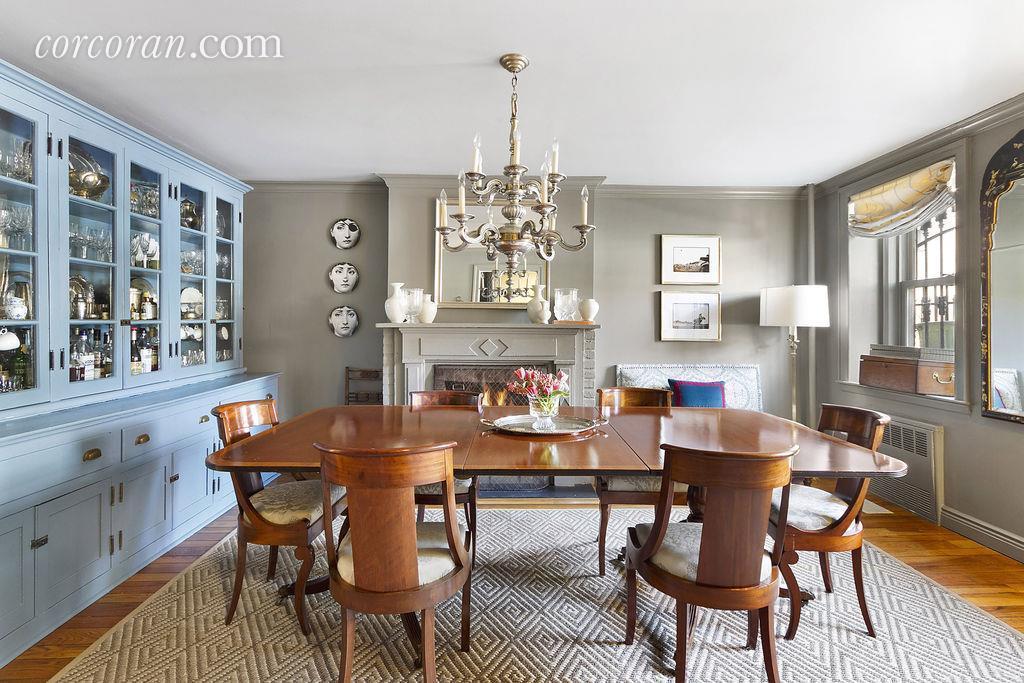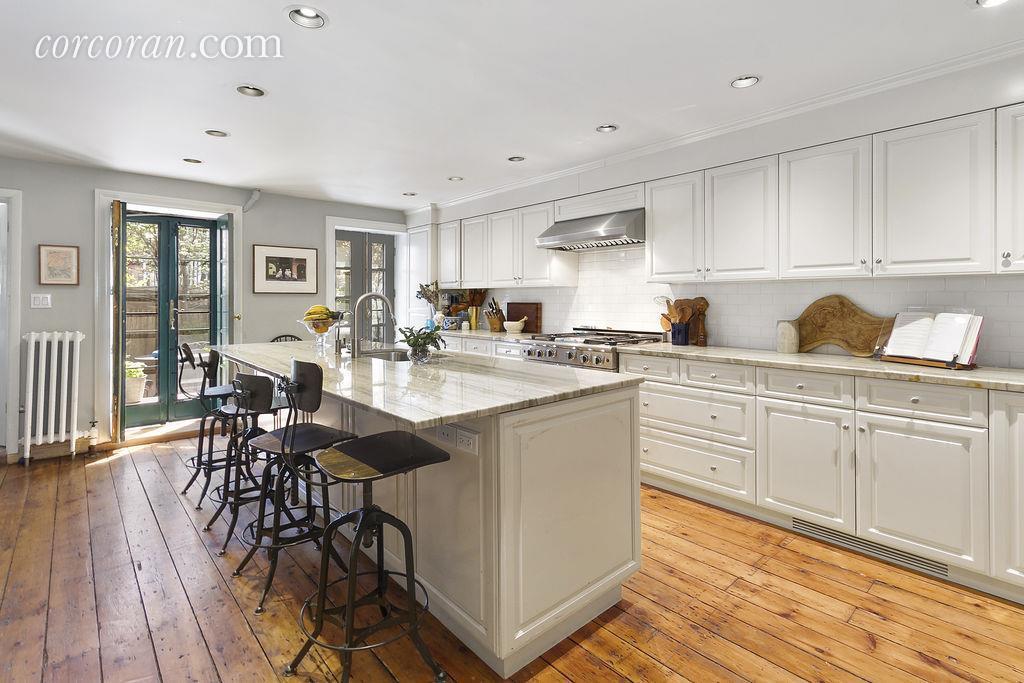 The ground floor presents some interesting contrasts. The dining room feels historic, with its fireplace and original light fixtures; high ceilings allow for tall windows to let in sunshine. Meanwhile, the renovated kitchen has sharp, modern finishes, with its quartz island and new appliances. There's abundant storage space in the fresh-looking white cabinetry, and French doors that open onto the back garden.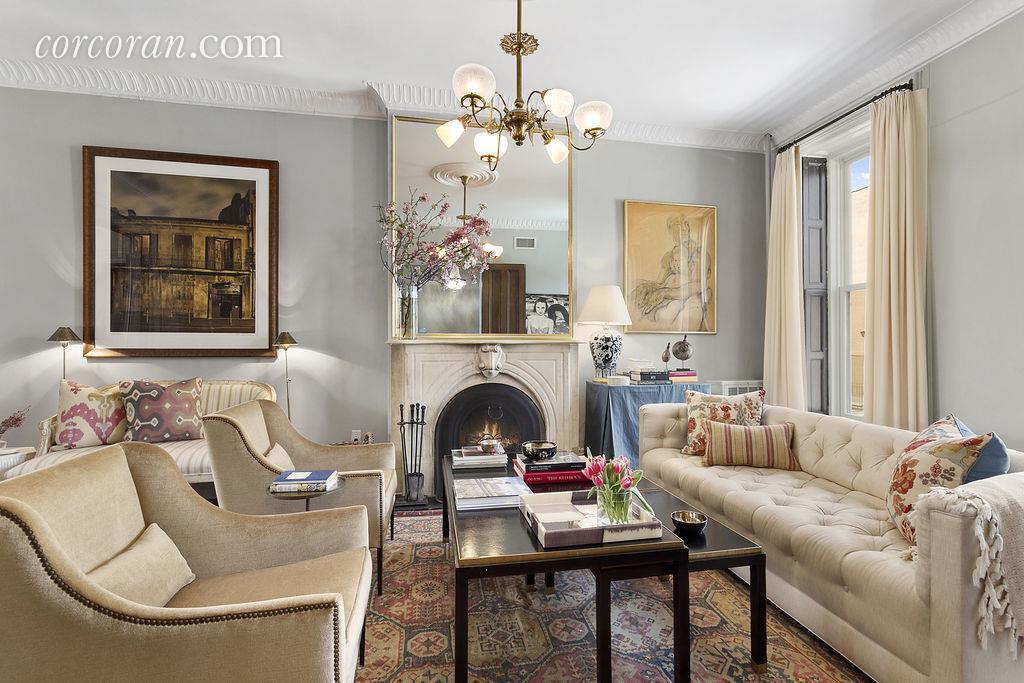 On the second floor, the parlor is awash in period details, including a working stone fireplace, intricate crown moldings, and more light fixtures from the property's original construction.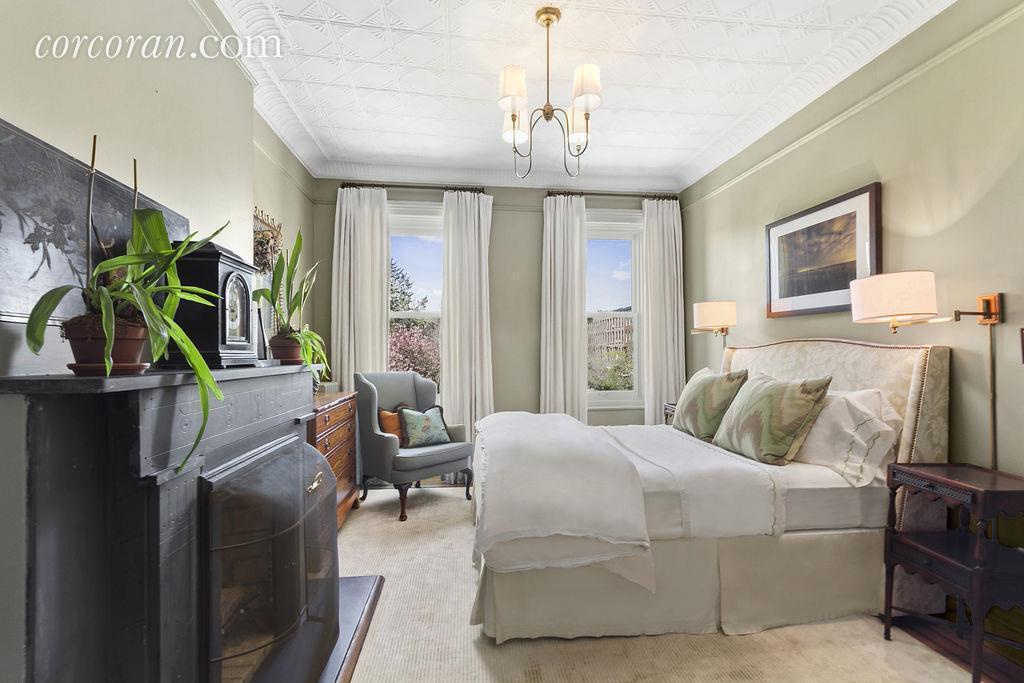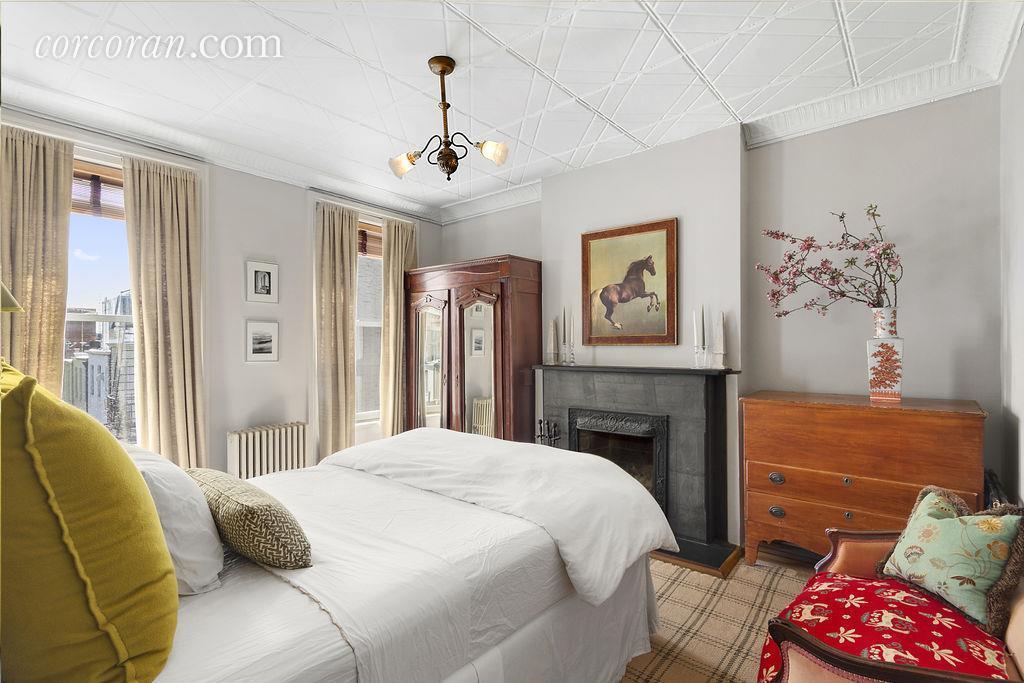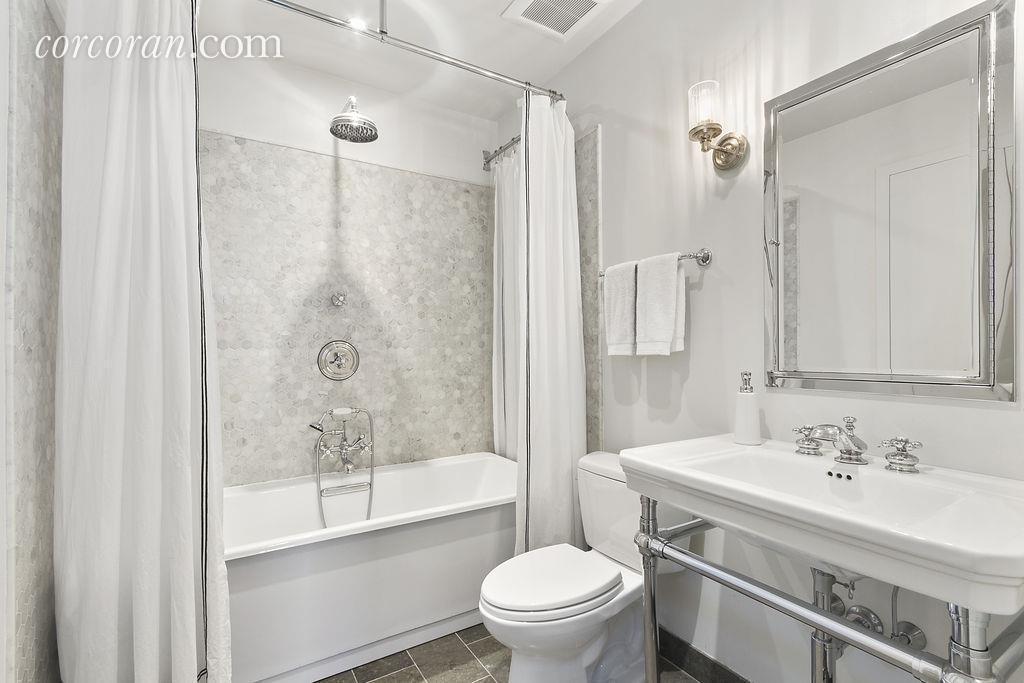 On the third floor, you'll find two sizable bedrooms and one smaller one, currently being used as a nursery. Both of the larger bedrooms have newly remodeled, en-suite baths, and one includes a walk-in closet that looks massive on the floor plan.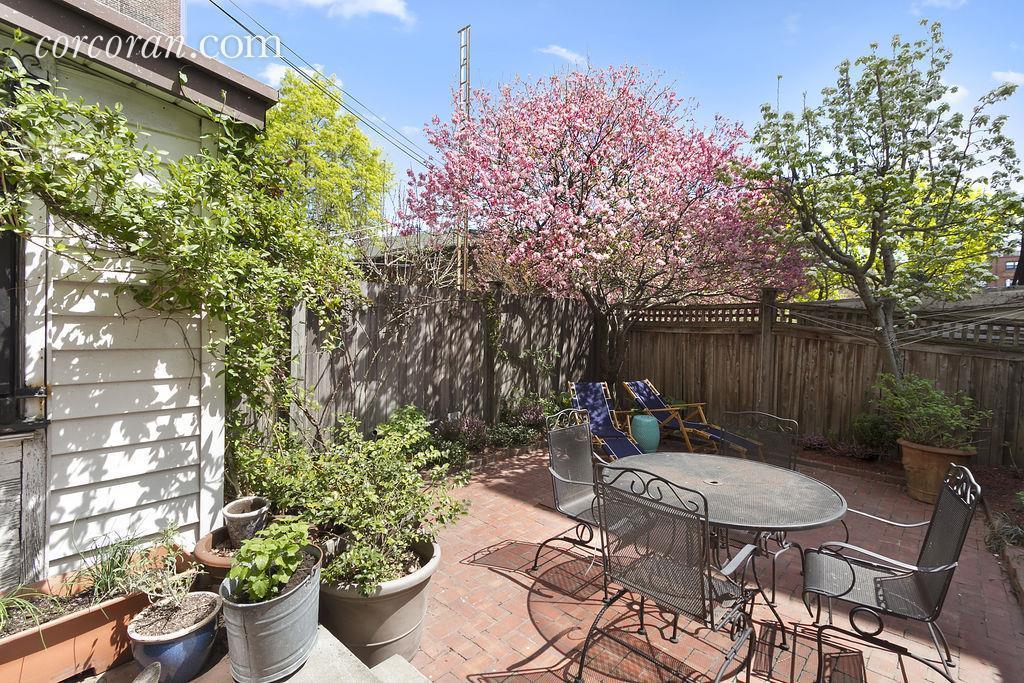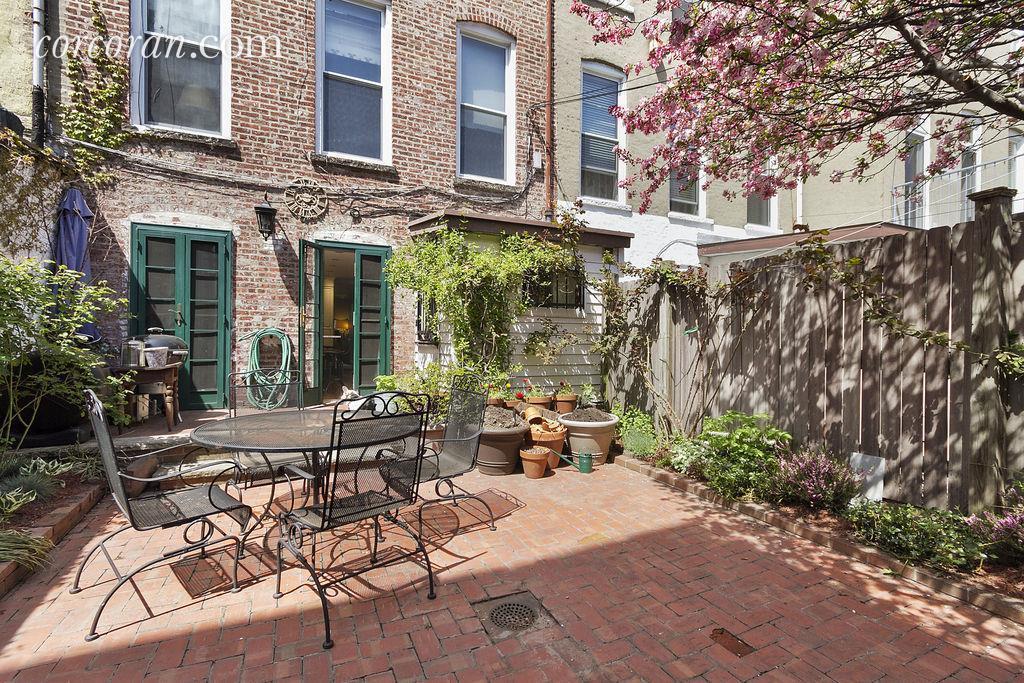 The yard seems like a major selling point—how many city dwellers can lay claim to two flowering trees?—as is the laundry room and the ample storage space in the dry cellar. And for more outdoor space, the home is just a block from quaint Carroll Park.