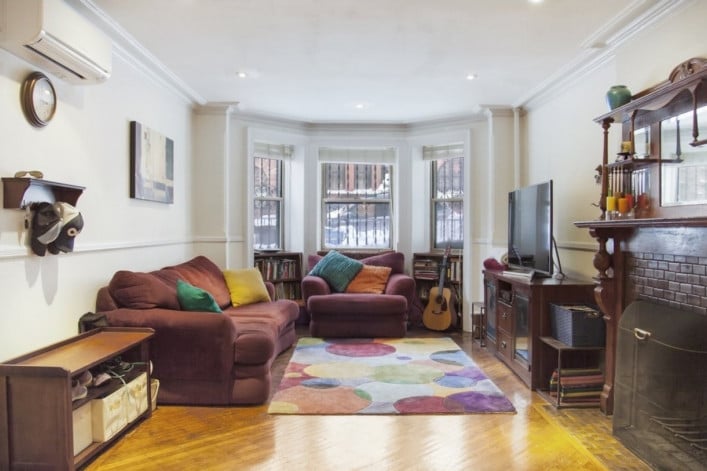 Does brownstone living seem infinitely preferable to life in a big building? We spoke with Miron Properties broker Amuche Chukudebelu, who frequently works with these types of apartments, for this week's Buy Curious.
THE WISH LIST:
I'm finally in the market to buy an apartment and I'm focusing on brownstone neighborhoods. What do I need to keep in mind when I'm buying an apartment in a brownstone rather than a big building?
THE REALITY:
We don't blame you for considering the charm and quaintness of an apartment in a brownstone, which are prevalent in plenty of neighborhoods in the city. In Manhattan, there's the Upper West Side, the Upper East Side, Harlem, Washington Heights, Turtle Bay, and Murray Hill. In Brooklyn, there's Park Slope, Carroll Gardens, Fort Greene, Clinton Hill, Bedford-Stuyvesant, and Crown Heights. According to Chukudebelu, the latter two regions are probably the most affordable areas of the bunch.
However, as brownstones have grown more popular and prices have risen, you're not guaranteed a better deal on a brownstone co-op or condo in Brooklyn, but, he says, "there do tend to be more to choose from." And, he adds, most brownstones these days tend to be condos. "As more and more multi-family brownstones are being converted into separate units for sale, co-op conversions are happening less and less, and they are converting to condos," he says. "The idea of owning real property—a condo apartment—is more desirable than the specifics of forming a corporation and owning shares in that corporation—a co-op apartment." 
About buying a unit in a brownstone, it's definitely very different from buying into a big building. Here's how:
Since brownstones have only a few units, most are self-managed rather than run by a large outside management company. "Everyone can be much more hands-on when it comes to issues regarding managing the building," says Chukudebelu. 
 
The personal financial responsibility may be higher. As with buying any type of co-op, you'll want to make sure the building's reserve funds are in order, but also keep in mind that if another owner defaults or a roof collapses, you're going to be responsible for more of the costs than you would in a larger building since there aren't many residents to share the burden. Also, remember that brownstones tend to be older than many typical apartment buildings, so things are bound to break down occasionally.
 
Closer relationships among tenants, and more hands-on responsibilities: "I've found that there is more of a community feel among tenants in a brownstone," says Chukudebelu. "They tend to all know each other by name and do favors for each other. I've even known instances where fellow tenants will leave their doors unlocked for other tenants to feed their cats while they're away for the weekend. With fewer people in a building, it's more likely that everyone gets to know each other."  With that familiarity probably comes responsibility, too, though, as you're likely to be asked to chip in and help every so often (garbage, snow removal, etc.).
 
A longer wait for things to get fixed?: "A large building with a management company will have systems in place to take care of whatever is needed," says Chukudebelu. They can (hopefully) promptly fix the leaky faucet or the faulty heater. "Then it's just a matter of how responsive they are to their tenants," he says. Private owners probably won't have the same resources available to them to speedily unclog your shower drain. Do they have a plumber on call? Probably not. But since there are fewer apartments to oversee in a brownstone, "they are more likely to be on top of things and less likely to let things fall through the cracks." In other words, they'll make sure your issue is eventually resolved. It just might not be immediate.
 
Fewer amenities: You won't have a doorman, concierge, gym, pool or other amenities typically found in larger condo and co-op buildings. You also probably won't have an elevator, so make sure you're prepared for all the time you'll spend running up and down the stairs. You are, however, "more likely to have private outdoor backyard space," says Chukudebelu.
 
Lower property taxes: Since one-to-three family homes are in a different tax class than co-ops and condos, they're calculated differently. Also, because brownstones in Brooklyn are more affordable than ones in Manhattan, they'll most likely have the lowest property taxes of all.
 
Noise issues: If you're one of those light sleepers who can't stand to hear a pin drop for fear of waking up at night, a brownstone might not be for you. Often brownstones have been divided up from single family residences, and the walls between apartments can be thin. Also, houses (and floors) creak.
 
More privacy (in some ways): "I know clients who don't want the large amount of traffic that comes with living in a large building," says Chukudebelu. They also don't like for their own movements to be tracked—by doormen or by other tenants. Brownstone living offers more invisibility for those who'd like to maintain some degree of anonymity... though neighbors may get to know you on a more intimate level.
Check out these brownstone units currently for sale: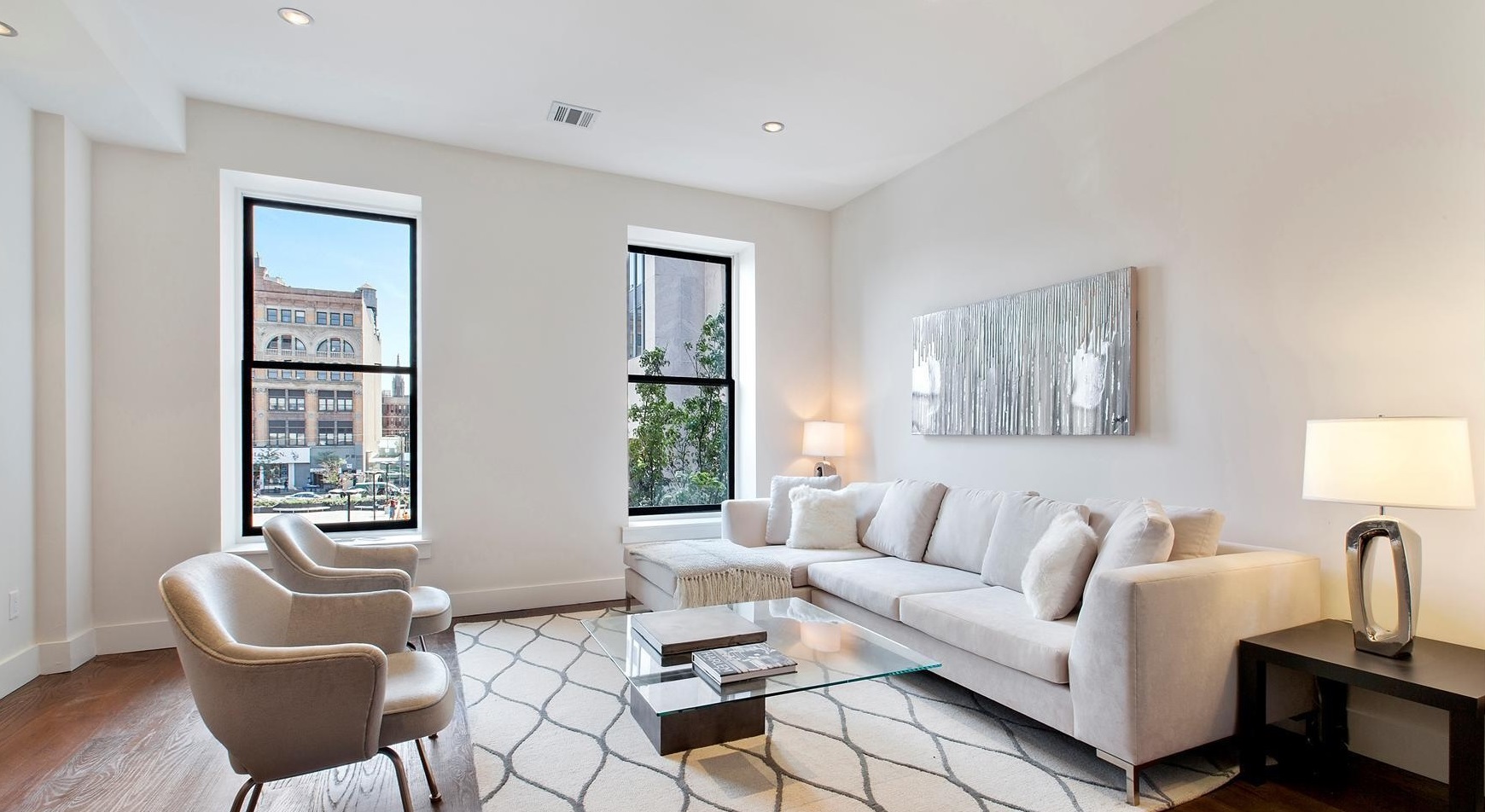 Harlem two-bedroom, two-and-a-half-bathroom condo, $1,099,000
: This restored unit at 155-157 West 126th Street between 7th Avenue and Malcolm X Boulevard has large windows, a custom Italian kitchen with stainless steel appliances, marble bathrooms, a private backyard, and is located just one block from the soon-to-open Whole Foods on 125th Street.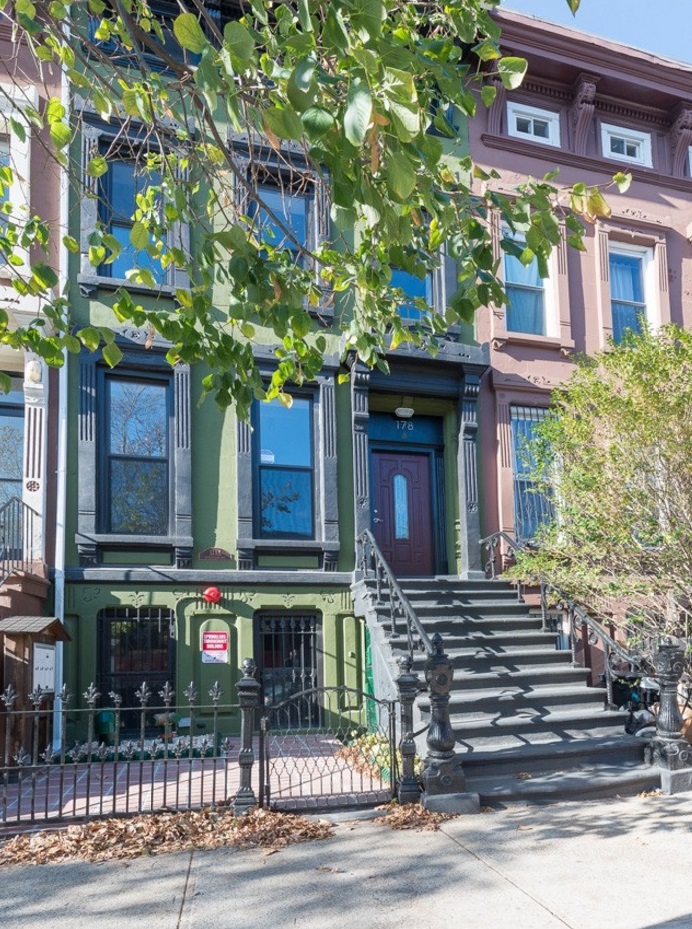 Bedford-Stuyvesant two-bedroom, one-bathroom condo, $649,000: With high ceilings, lots of natural light, large windows, intricate crown molding, granite countertops, stainless steel appliances and hardwood floors throughout, 178A Stuyvesant Avenue between Lexington Avenue and Quincy Street is a singular space in Brooklyn. There's also a private balcony and in-unit laundry.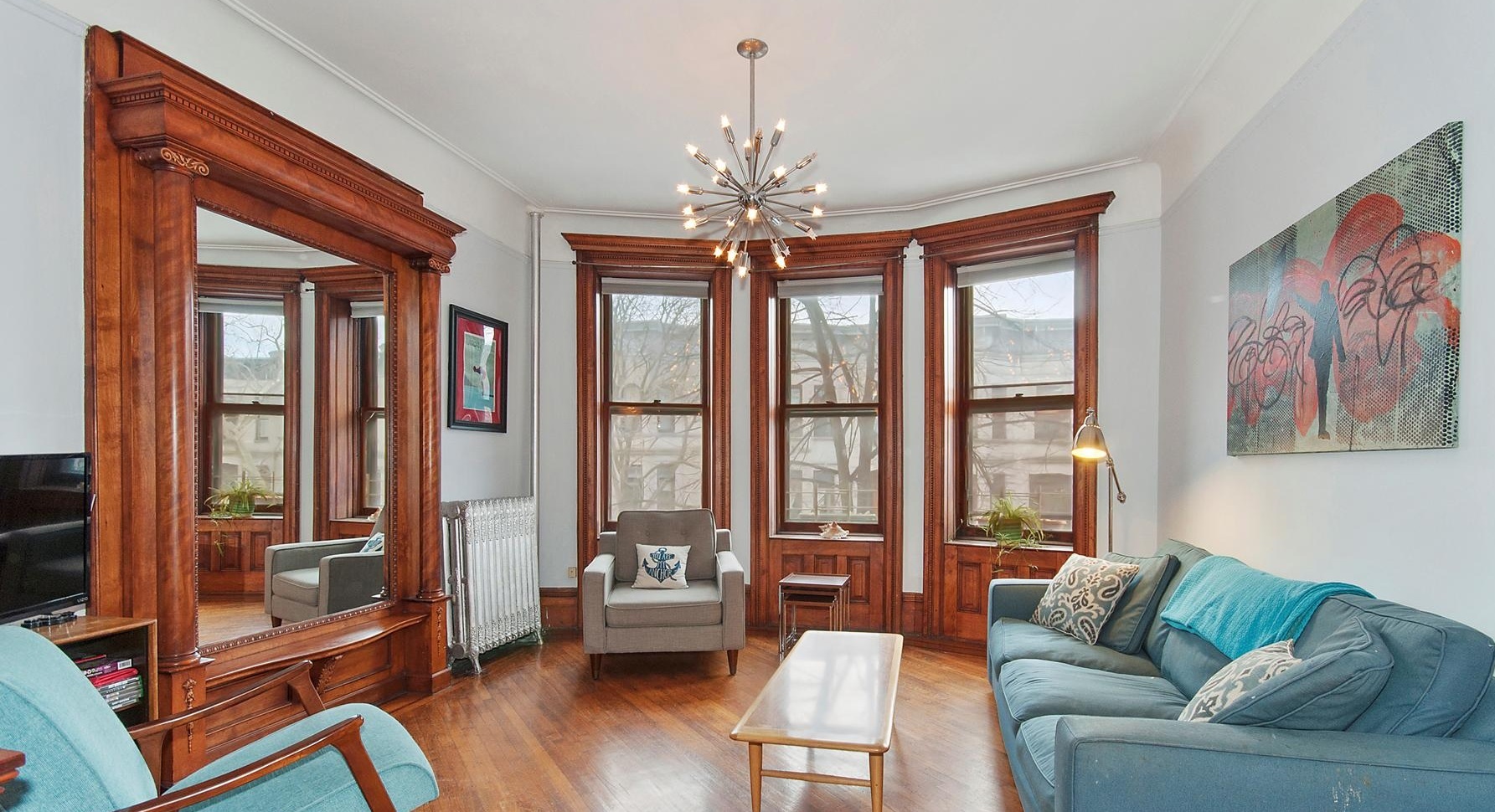 Park Slope three-bedroom, one-bathroom co-op, $1,250,000
: This unit at 541 8th Street between 8th Avenue and Prospect Park West features tall ceilings, hardwood floors and original pre-war details (including the floors and wood moldings), as well as a modern kitchen, an updated bathroom and in-unit laundry. There's also basement storage and bike storage.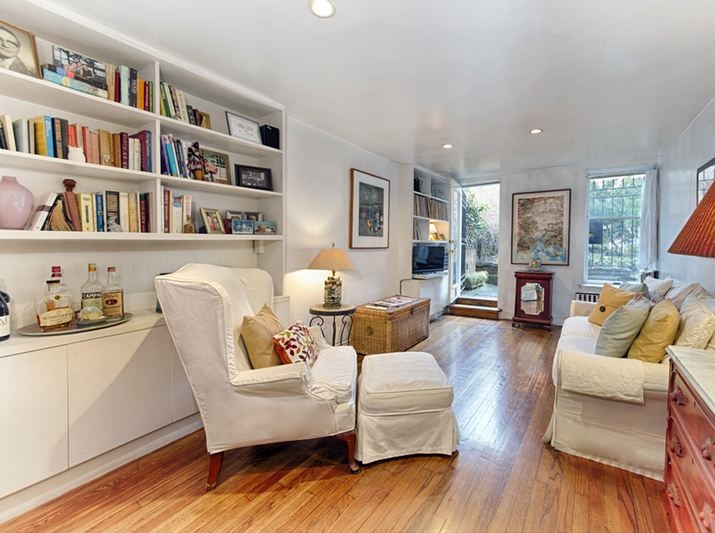 Chelsea one-bedroom, one-bathroom co-op, $950,000: This pre-war one-bedroom at 127 West 15th Street between 7th Avenue and Avenue of the Americas offers a large living room with a dining area, exposed brick, hardwood floors, built-in bookcases and an 800-square-foot landscaped garden. The pet-friendly building has additional storage in the basement.
Brick Underground articles occasionally include the expertise of, or information about, advertising partners when relevant to the story. We will never promote an advertiser's product without making the relationship clear to our readers.