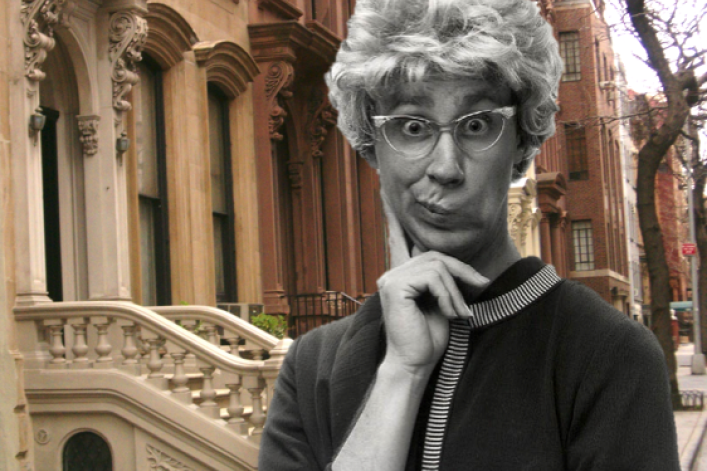 In theory, brownstone living is just about the most romantic, quaint, cozy and Old New York-style way to live. But in practice ... it may not be all it's cracked up to be.
Over on StreetEasy a prospective buyer, just back from viewing a parlor and garden floor co-op in a Brooklyn brownstone, asked about potential problems that might arise with this type of set-up (where the building had just one other shareholder).
In an effort to adopt a glass-half-full mentality, we'll start with the pros. Brownstone apartments are unique, have old-fashioned charm, outdoor space and, adds one StreetEasy commenter, unlike large buildings, you're "not paying for services [you] don't use/'lean' maintenance charges."
Plus, adds another, "ordinary expenses in a two-unit brownstone can be fairly minimal."
Now on to some of the warnings/potential pitfalls:
1. Noise. "Brownstones were never intended to be multi-family residences, and the floors are paper-thin. You hear EVERYTHING above and below you," says one commenter. 
Another observes: "Whoever lives on the ground floor loses. You hear every tenant coming in and out constantly, especially if the door slams loudly."  
(An additional annoyance for ground-floor residents: "All visitors think you're the super and buzz you if they can't remember their friends' apartment numbers.")
2. Chimney/fireplace problems/overall problems with old structures. "Including, but not limited to, improper capping which causes you to be visited by critters and improper cleaning which leads to risk of fire; leaky walls; difficulty of finding contractors to repair work to standards of 100 years ago; stair trouble; slanted floors which cause your washer/dryer to be imbalanced and need constant adjusting; need to update all electrical systems for comfort, climate control, and reduced risk of fire; failure of pipes that have hit the end of their usable lives," said one commenter.
And, wait, there's more: "Window leaks and failure of windows. Leak incursions from upstairs units. Landscaping issues, including lawn care, tree maintenance, and soil settling."
3. Financial responsibility. "If the other shareholder defaults/stops paying maintenance YOU will be 100% on the hook for all expenses." Also, several commenters said warned prospective buyers to make sure that the reserve fund is in good shape--old structures may need a lot of repairs.
4. There's always work to be done. "You will almost certainly have to devote some time to building operations (figure on 1 hour per month, minimum)," one commenter said.
Related posts:
Soundproofing to save your sanity
Prewar vs. new: Which is better?
Is it safe to live in a brownstone? Is it lonely?
Is it ghetto to live in a brownstone apartment?
Brick Underground articles occasionally include the expertise of, or information about, advertising partners when relevant to the story. We will never promote an advertiser's product without making the relationship clear to our readers.