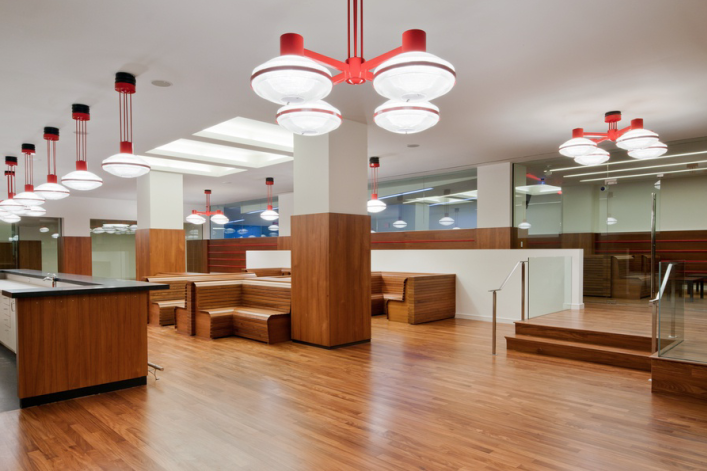 Hosting any kind of party in your own New York City apartment that's more formal than having some friends over for drinks—like a bridal shower or big anniversary celebration—can be pretty challenging.
There's rarely enough room for all the people you want to invite, so you often end up unintentionally insulting someone. You need a lot of counter space for food prep, and enough elbow room for staff to work. And new development condos, with their open plan living and dining rooms, are not always ideal for creating the ideal flow from cocktails to dinner.
One easy route to avoiding these kinds of hosting headaches? Make sure your next apartment is in a building with a party room. It's an underrated amenity that you might want to consider when you're on the hunt.
In this week's Buy Curious, Mary Lou Currier of Bond New York and Jennifer McClaren of Keller Williams Tribeca tell you why would-be hosts in the market for a new apartment should start their searches in buildings with party rooms, and explain why these underutilized spaces are the best places to get your party on.
The question:
We entertain a lot, but hate having to constantly hide our breakables and make sure any clutter is confined to the closets. We're looking for a new apartment now and would prefer a building with an awesome party room so that we can as messy as we want in our own place without anyone seeing (and judging!). Where should we look?
The reality:
A party room in your building is an underrated amenity, say our experts.
"You can have a big party and not get too concerned about the number of bodies, the little (and big) people dinging up your furniture, spilling stuff on your rugs, and the clean-up that night and the day after," Currier says.
In short, an on-site party room means you'll actually be able to enjoy your own party.
Which NYC buildings have the best party rooms?
For avid party-throwers, McClaren recommends a number of buildings with first-class finishes, including Midtown West's Three Waterline Square, a new development that will have several options for party rooms with catering kitchens, and can accommodate gatherings both large and small; The Chatsworth, an Upper West Side co-op that  has a lounge with exposed brick and vaulted ceilings that she calls "a wonderful mix of old and new;" the Lower East Side's One Manhattan Square, another new development that will offer a culinary lounge and demonstration kitchen, as well as a cellar bar and lounge; and the Vandewater, a planned 32-story condo building in Morningside Heights that will have a party room with "more modest finishes" than the others, but will "still have the look and feel of a top-of-the-line room."
She also likes The Aldyn, a Lincoln Square condo building built in 2008 has an entertainment room with a catering kitchen that she says "has a more modern classic New York feel" and a "warmth to it that the newer buildings do not."
Currier is partial to The Galleria, a Midtown condo with a 55th-floor Sky Terrace Lounge that she calls "the ne plus ultra of party rooms;" Place 57, a Sutton Place condo building with a party room that opens onto a planted outdoor garden; Halcyon, a Turtle Bay building with a lounge that can accommodate a seated dinner for 10 or a cocktail party; and 685 First Avenue, a new development in Murray Hill that offers a lounge with a private space for entertaining.
Is a building with a party room a common request?
Nope.
Pools, gyms, and outdoor space are routinely on buyers' wish lists. Party rooms? Not so much.
That said, Currier notes that buyers with young children "are visibly cheered by this particular amenity" as "they won't have to leave the comfort of their own building to host mid-winter birthday extravaganzas. It's easier to have the DJ, Big Bird, the clowns, or the story lady come to you."
How often do building residents use these spaces?
Rarely, says McClaren, who adds that of the buildings she mentioned above, "those that are already open and operational have been reporting to me that these rooms are greatly under-utilized."
Currier notes, however that that's not uncommon for a number of high-end amenities, including roof decks, gyms, and Olympic-sized pools. People think they need them, she says, then promptly forget about them.
In her experience, party rooms are booked for kids' birthdays, Super Bowl parties, and New York City Marathon parties, as well as the occasional book club meeting.

At other times, they often sit empty.
How lavish or plain are they?
That all depends on the building.
According to Currier, some, like The Galleria and Halcyon, are particularly glamorous.
"I was gobsmacked the first time I saw [the party room at] The Galleria," she says. "It's how I imagine one of Truman Capote's social swans would entertain."
Others, like the entertainment spaces at Murray Hill's The Churchill and Horizon "have more of a suburban country club vibe," she says.
McClaren adds that the party rooms in the newer developments "all look very much the same," and have high-end furnishings, large-screen TVs, and beautiful test kitchens.
Are these types of party rooms more likely to be found in condo or co-op buildings?
"Once upon a time, condos were built in neighborhoods that were somewhat less desirable for residential life, like First Avenue in the 30s, Second Avenue in the 50s, or Battery Park," Currier says.
To make these destinations more desirable, over-the-top amenities like full-court basketball courts, movie theaters, and yes, party spaces, were added.
"Now, in some cases, the tenant or owner barely needs to leave the building," she says. "It's all there."
But don't count co-ops out just yet. McClaren has noticed that some older co-op buildings have been repurposing rooms that have sat unused or under-used for many years and are trying to bring them up to date and offer them up with a new purpose.
Do they typically have kitchens?
Most of them, especially in the newer buildings, have high-end chef kitchens so catered food can easily be prepared.
Many of these buildings also have outdoor spaces with grilling options, too.
Do you have to pay an extra fee to use a building's party room? Or is it included in your maintenance/common charges?
According to Currier there's usually a fee, but it isn't excessive, like $250 to $500 or so in order to secure the use of the room, and pay for any extra work the staff has to do.
Some buildings have an additional cleaning fee, as well.
Check out these apartments in buildings with party rooms:
60 Riverside Blvd., #1112, Upper West Side
Listed for $3,299,000, this 2,075-square-foot, three-bedroom, three-and-a-half-bath corner condo has a large living/dining area with exposed brick, a recently renovated country-style kitchen with a separate bar area, a custom Lutron system with concealed motorized shades, a laundry room with a washer and dryer, multiple zones of temperature-controlled a/c, and cherrywood hardwood floors. It's in the Aldyn, a condo building with a 24-hour doorman, a concierge, an on-site parking garage, landscaped courtyard, fitness center with a full-sized basketball court, 75-foot indoor pool, squash court, Pilates, bowling, golf simulator, rock-climbing wall, two lounges, and an entertainment room with a gourmet catering kitchen. Common charges are $1,835 a month. Taxes are $2,397 a month.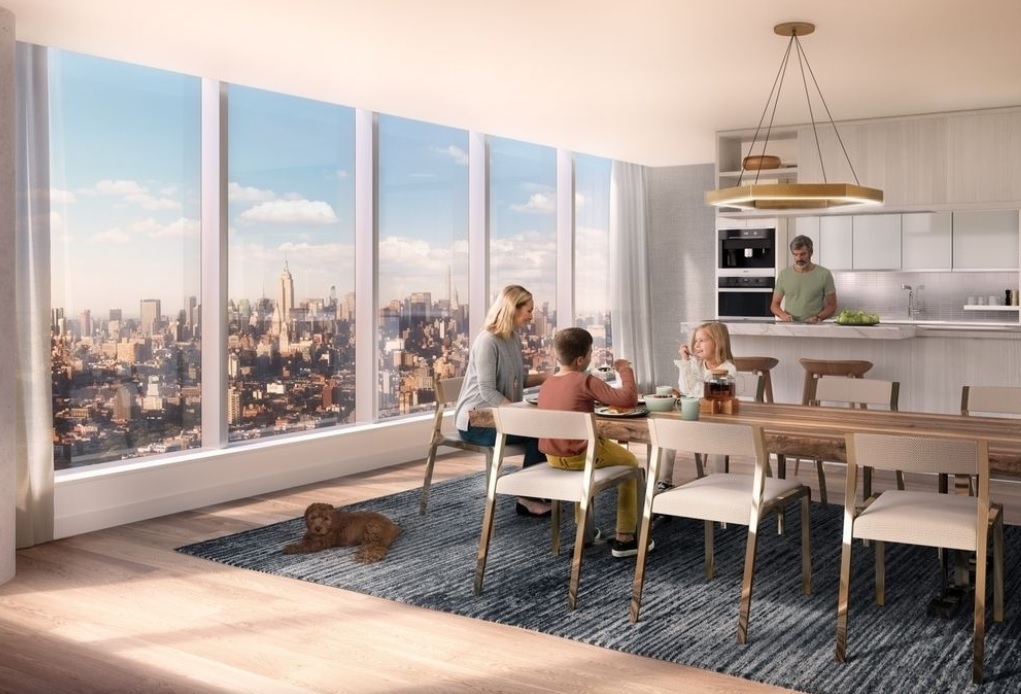 This 695-square-foot, one-bedroom, one-bath sponsor co-op has oak flooring, an open kitchen with a breakfast bar, master bath with radiant heat flooring, and a washer and dryer. It's in One Manhattan Square, a condo building with a spa, hamam with cold plunge pool, a swimming pool, a sauna, full basketball court, two-lane bowling alley, squash court, golf simulator, movie theater, wine tasting room, and a party room with a kitchen. There's also a 24-hour doorman, private motor court, package delivery, refrigerated storage, and dry cleaning valet. It's listed for $1,216,000. Common charges are $749 a month. Taxes are $13 a month.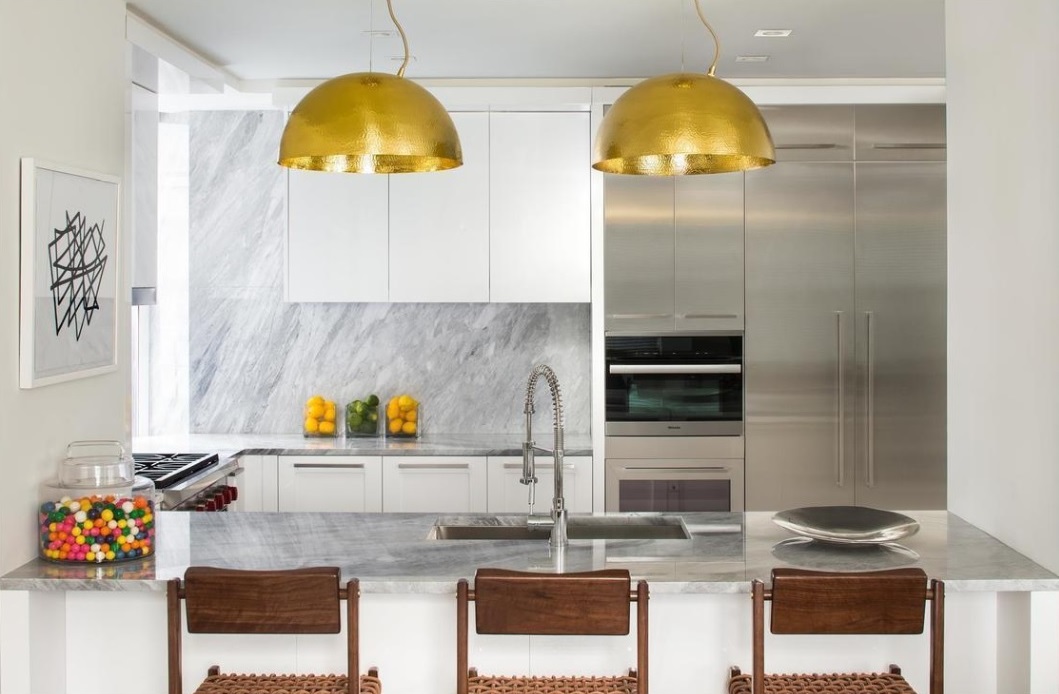 This 1,696-square-foot, two-bedroom, two-and-half-bath apartment has solid oak flooring, coffered ceilings, custom millwork, windowed kitchen with quartzite countertops, zoned HVAC system, and washer and dryer. It's listed for $2,750,000 and is in the Chatsworth, a co-op building with condo rules (including immediate subletting), children's playroom, concierge, gym, live-in super, media room, package room, and lounge where parties can be held. Maintenance is $3,165 a month.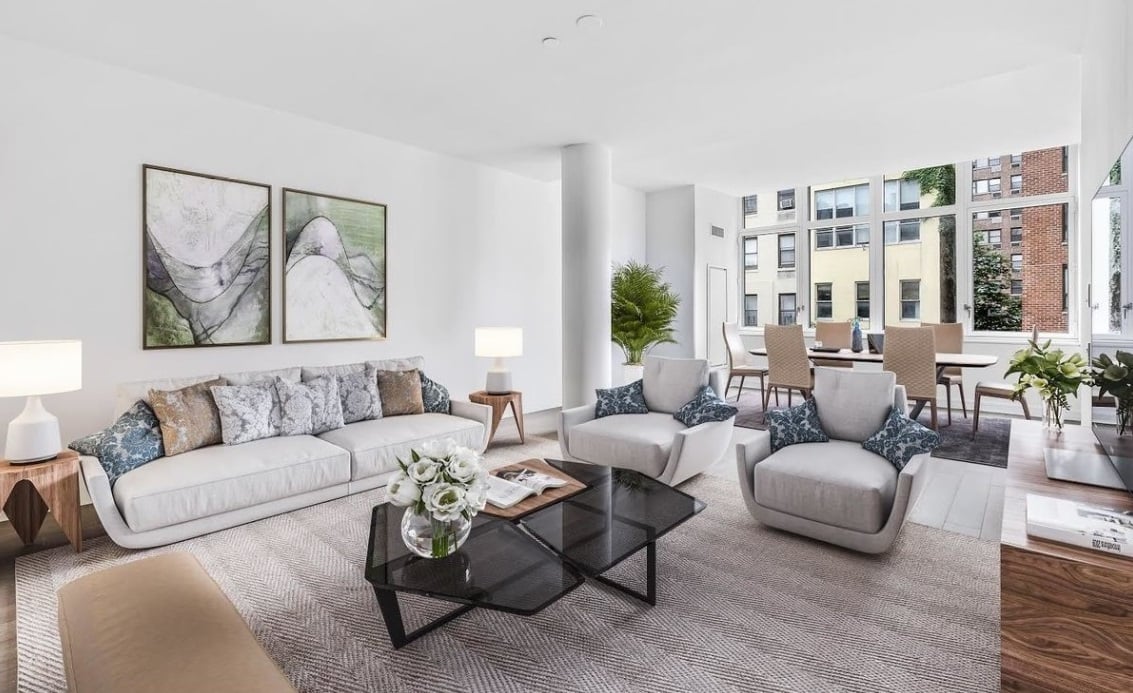 Listed for $1,650,000, this 919-square-foot, corner one-bedroom, one-bath condo has oversized double-paned windows, central air, high ceilings, a stackable washer/dryer, and oak floors. It's in the Halcyon, a condo building with a 52-foot heated indoor pool, a spa, fitness club, yoga/private training studio, and the Sky Lounge, which can accommodate a seated dinner for 10. There's also a children's playroom, golf simulator, residential library, bike room, private storage, and on-site garage. Common charges are $873 a month. Taxes are $937 a month.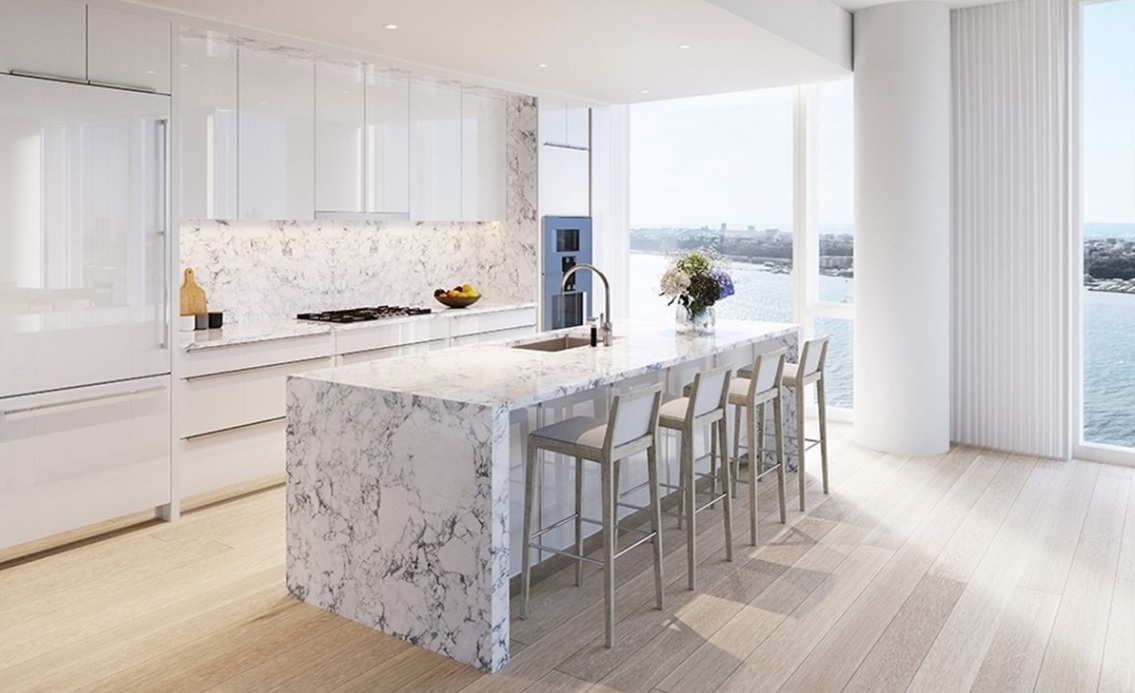 10 Riverside Blvd., #31C, Upper West Side
Priced at $3,980,000, this 1,611-square-foot, two-bedroom, two-and-a-half-bath apartment has floor-to-ceiling windows in every room, lots of closets, a custom Italian kitchen with a wine fridge and garbage disposal. It's in One Waterline Square, a condo building with tons of amenities, including a private 20-seat dining room with a catering kitchen, multiple lounge and social spaces, media room, billiards room and bar, great room with a fireplace, and a  sundeck with an outdoor kitchen. Common charges are $3,072 a month. Taxes are $129 a month. There's an anticipated 20-year 421a tax abatement.
Brick Underground articles occasionally include the expertise of, or information about, advertising partners when relevant to the story. We will never promote an advertiser's product without making the relationship clear to our readers.