Buy Curious
What to know about buying in Marine Park, Brooklyn, where you can enjoy the outdoors (and street parking!) on a budget
The South Brooklyn community of Marine Park, which produced Bitcoin backer Charlie Shrem as well as Major League Baseball brothers Joe and Frank Torre, caters to families who like outdoor activities.
The working-class area is also home to generations of city employees—notably police officers, firefighters, and teachers.
In this week's Buy Curious, Michael Geraci, an associate broker at Bergen Basin Realty, and Paul Link, an associate broker/office manager at Tracey Real Estate, give us the inside story on Marine Park.
The question:
I've heard that Marine Park may be more affordable than some of the other communities in the borough. What can you tell me about it?
The reality:
"Historically, Marine Park has always been less expensive than some other parts of north Brooklyn such as Cobble Hill," Link says. That's because no subway station in the area, so residents take the bus to the subway. But now, he says, "because of the pandemic, we're on an uptick because people want to live where they can spend time outside." 
Where is it?
Located around Jamaica Bay's Gerritsen Creek, Marine Park is bounded on the east by Flatlands and Old Mill Basin, on the north by Midwood, on the south by Gerritsen Beach, and on the west by Madison.
Why would New Yorkers want to move to Marine Park?
"It's one of the best-kept secrets in Brooklyn," Geraci says. "The major attraction is the park of the same name. There's also Marine Park Golf Course, and the beaches in Rockaway are only a 10- to 15-minute drive away."
The public schools—top-ranked P.S. 277, P.S. 222, and P.S. 207—are another huge attraction. Link says that "some people move here just for them, and there always are lines of people waiting to get enrolled in them every year."
Link points out that the parking situation is another bonus that brings buyers: The streets aren't metered, and there is no alternate-side parking.
"We're also very civic-minded," he says. "And we have a very strong civic association—everyone maintains their property."
Where in Marine Park should you live?
There are no separate neighborhoods in the community.
What is the housing and pricing like?
Most of the housing choices are one- and two-family detached and semi-detached residences that date from the 1910s to the 1940s.
Although inventory is scarce—there are only 28 single-family houses, co-ops, and condos on the market, according to StreetEasy—the seller's market is in transition.
"The window is starting to close," Geraci says, "and sellers are starting to adjust prices down because of the higher mortgage interest rates."
Prices of single-family properties generally range from $600,000 to $725,000 for frame houses and duplexes that are usually around 1,100 square feet, and $775,000 and $900,000 for larger brick houses (1,200 to 2,200 square feet).
Two-family houses, typically between 1,300 and 2,000 square feet, tend to be priced at $750,000 to $1.3 million.
Some co-ops are located on the south and western borders of the community. One-bedroom units that average 750 square feet sell for around $200,000, and two bedrooms that are 950 square feet are priced at $250,000 to $300,000. Three bedrooms, which Geraci says are rare, are around 1,100 square feet and typically start at $300,000.
A few small, low-rise condo developments are in the center of the community, but "less than 10 units are on the market at any time," Geraci says. Prices are approximately $575,000 to $650,000 for a 1,100-square two bedroom and $650,000 to $700,000 for a 1,200- to 1,300-square-foot three bedroom.
There are no rental apartment buildings; renters have the choice of two-family houses or on the upper floors of low-rise, mixed-use buildings. One bedrooms usually rent for $1,500 to $1,800 per month, two bedrooms for $2,000 to $2,200, and three bedrooms for $2,500 to $3,000. Entire-house rentals, which are uncommon, run at least $3,500 per month, Geraci says.
What's the transportation situation?
Although there is no subway service in Marine Park, the area is served by numerous bus lines: B2, B3, B9, B31, B44, B44 SBS, B46, B46 SBS, B47, B100, BM4, and Q35.
The typical bus ride to a subway is 10 minutes. The B3 connects to the Q train and the B100 and B2 connect to the Q and express B lines.
What is there to do?
Marine Park (Brooklyn's largest park) covers over 500 acres and is the main source of recreation for residents of the community. It includes grasslands and salt marshes that are part of a Federal Wildlife Preserve as well as bocce courts, ball fields, a track for bike riders and walkers, and a landing site for kayaks and canoes.
The park also includes several playgrounds along with Snake Park, a whimsical children's space named for its huge rattlesnake sculpture that features a tortoise that serves as a sprinkler.
And it is home to the Marine Park Golf Course, an 18-hole championship course that's open to the public year-round and was designed by Robert Trent Jones, Sr. in 1964.
The Hendrick I. Lott House, a New York City landmark that's on the National Register of Historic Places, hosts a variety of community events, including food festivals, Halloween parties, and Christmas tree lightings.
"It's one of only 13 historic Dutch homes in New York City," Link says. "It's been in the same family for 300 years, and it's the only nationally recognized site that was part of the Underground Railroad."
For shopping at big-box stores, residents go to Kings Plaza Shopping Center, right over the border in Flatbush.
What's the restaurant/nightlife situation?
Flatbush Avenue is the community's commercial corridor.
Dining options range from the Italian fine-dining establishment Michael's of Brooklyn to the Oasis, Marine Park's only remaining diner.
Other popular restaurants include Salvi (Italian cuisine), China New Star, Frank's Pizza, Lenny & John's Pizzeria and Restaurant, Nora's Park Bench Cafe, 3rd & 7 Tavern, Mariners Inn, Jimmy's Famous Heros, and McMahon's Public House.
How about grocery stores?
In addition to Food Universe and Met Foodmarkets, there are several small markets, including Marine Park Deli & Grocery and Quentin Deli.
Check out these listings in Marine Park.
Listed for $699,000, this three-bedroom, two-bathroom single-family duplex was built in 1925. The two-story house has a living room, formal dining room, finished basement, backyard, and carport and is located near Marine Park.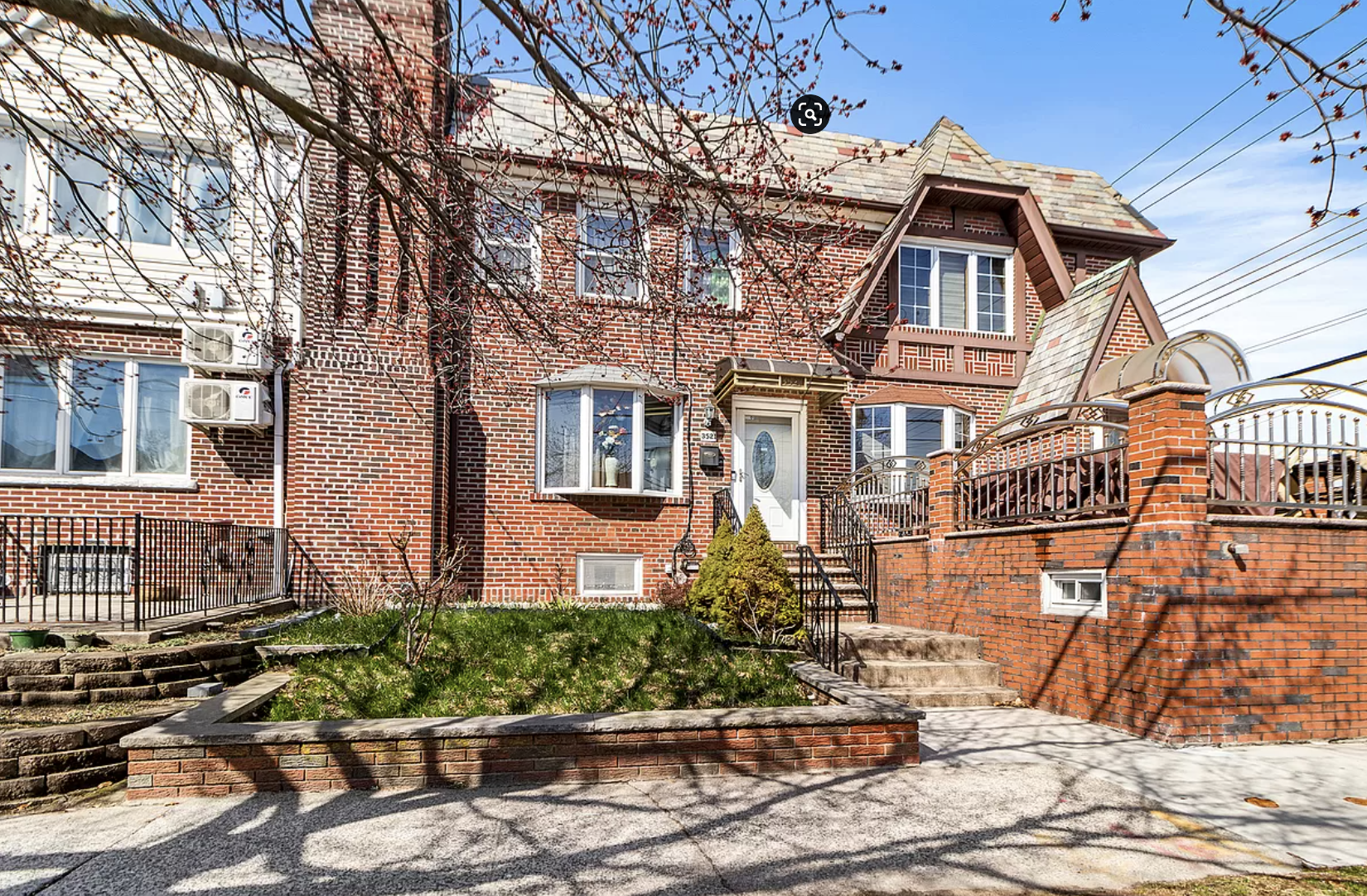 This circa-1945 two-story townhouse is listed for $777,000 and comes with formal living and dining rooms, a renovated kitchen with stainless steel appliances, a finished basement, and a backyard with parking.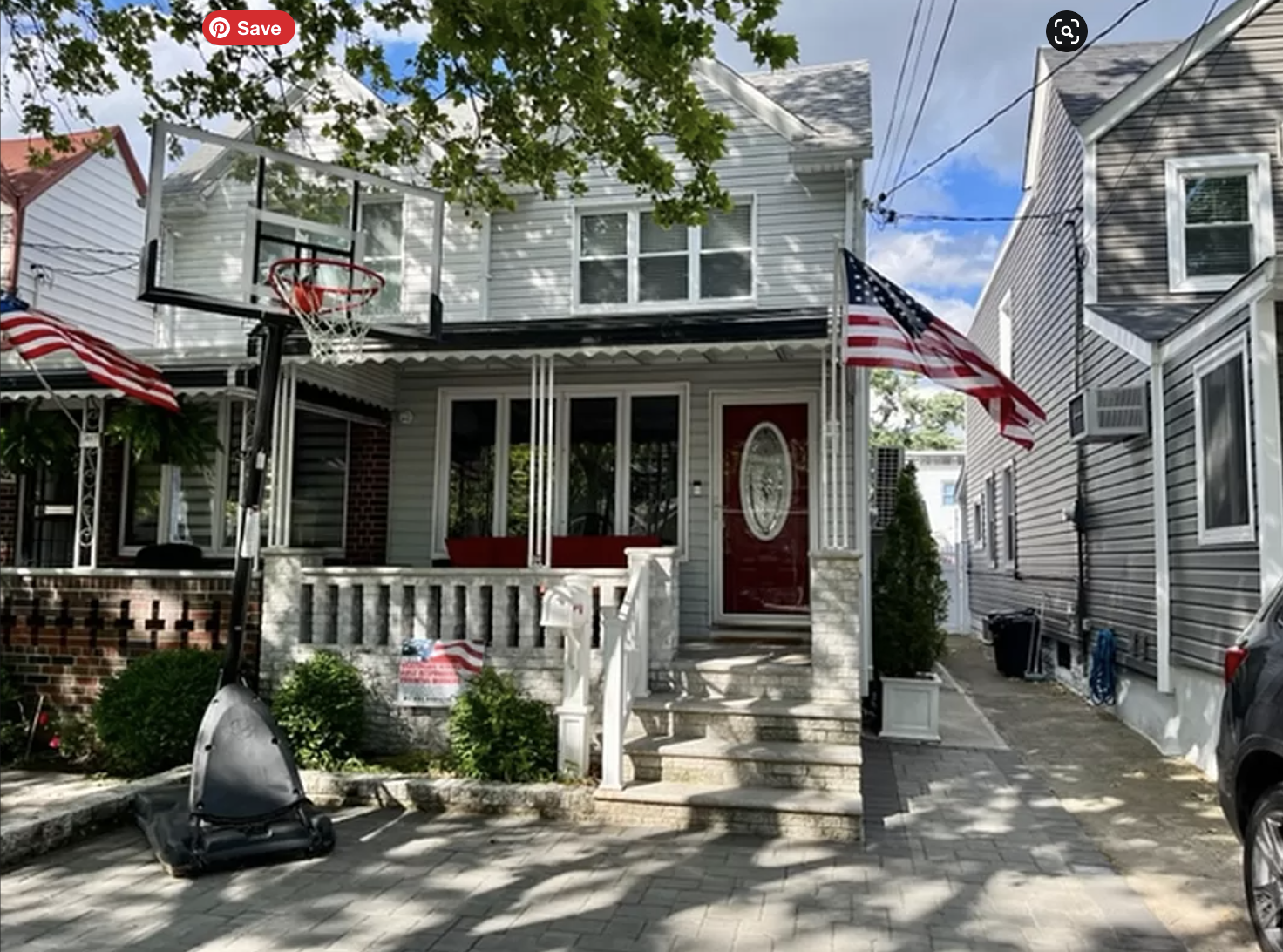 This three-bedroom, two-bathroom house, which dates to 1925, is listed for $789,000. In addition to a living room, a dining room, and a kitchen with a breakfast bar for three, the 1,064-square-foot, two-story residence has a covered front porch, a large back porch, and a finished basement.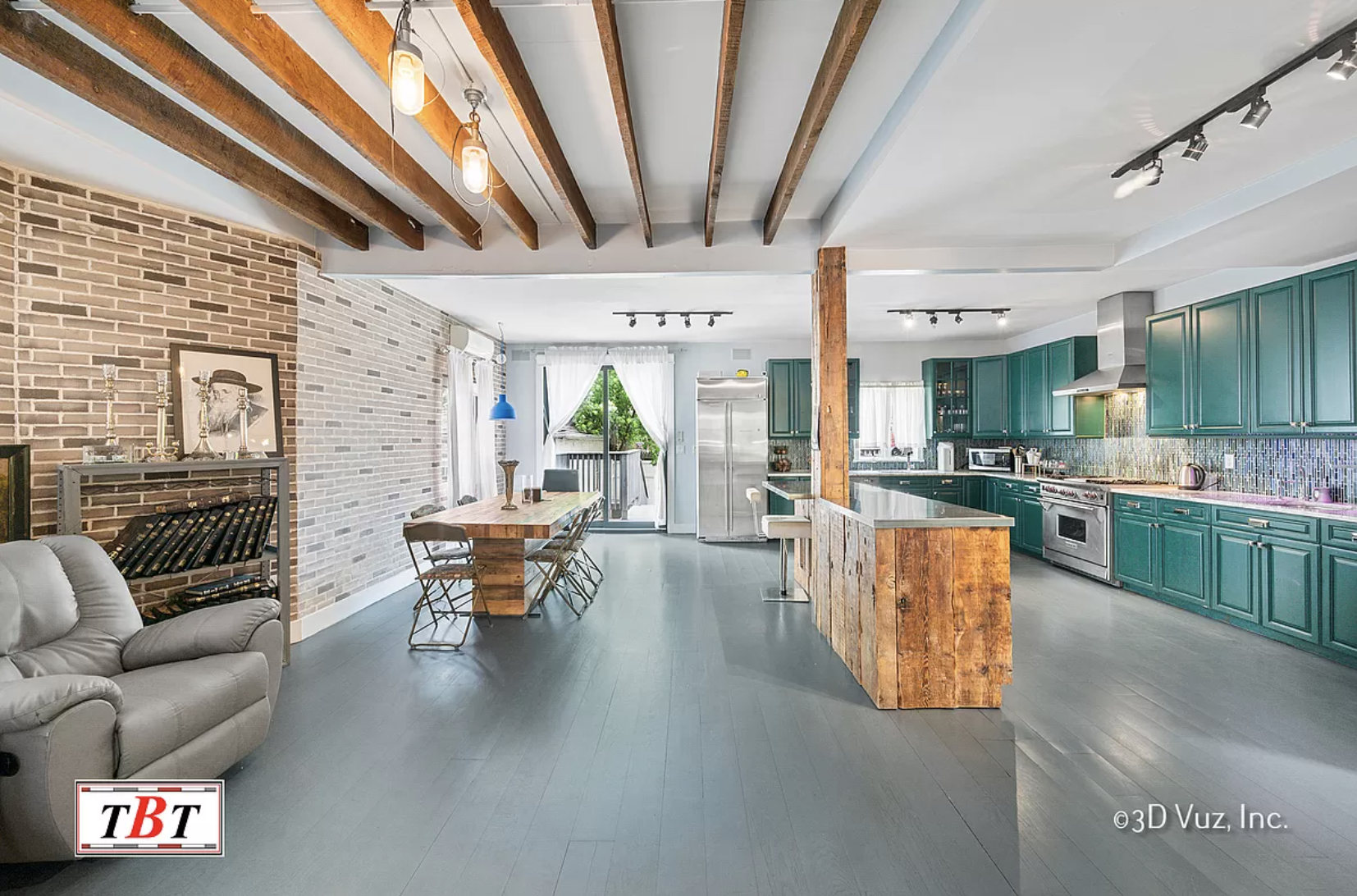 Reduced to $1.249 million, this 4,000-square-foot house has three bedrooms, two full bathrooms and one half bathroom. It has custom coat closets, an open layout with exposed rafters, an updated kitchen with stainless steel Wolf appliances and an island, a large deck, heated bathroom floors, a balcony off the primary suite, and a private driveway for four cars. The detached garage has a bathroom and can be converted to a guest room or office. It was originally listed for $1.3 million.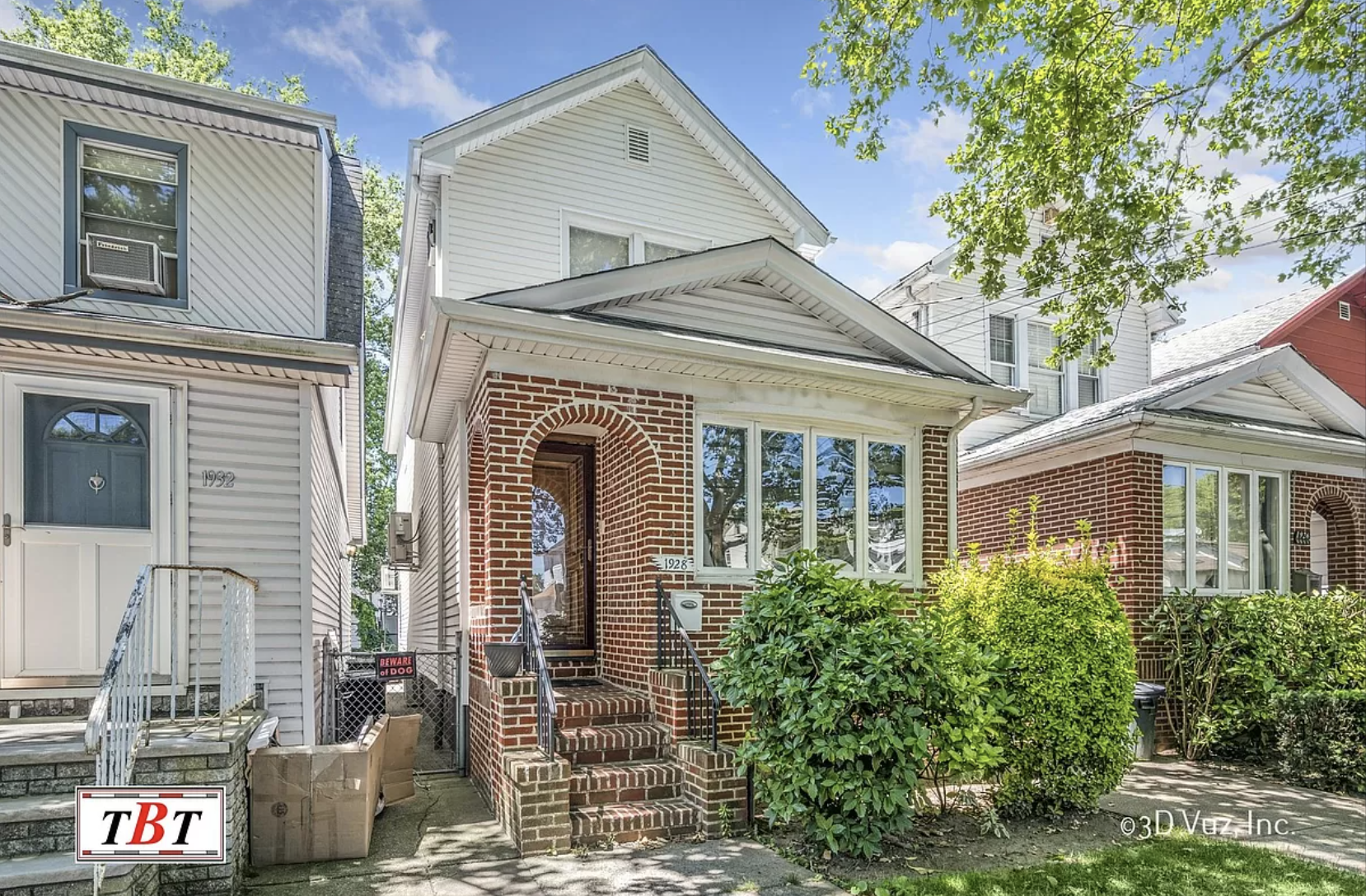 Built in 1925, this two-story single-family house is listed for $835,000. It has three bedrooms, two full bathrooms, one half bathroom, and an open floor plan with  a dining room, living room, and kitchen with an eat-in nook and two sinks, plus a finished basement, backyard, garage with electricity, a shared driveway, and solar panels.
Nancy A. Ruhling is a freelance writer based in New York City.
Brick Underground articles occasionally include the expertise of, or information about, advertising partners when relevant to the story. We will never promote an advertiser's product without making the relationship clear to our readers.