Buy Curious
What to know about buying in Little Neck, Queens, a suburban-style area with good schools and access to the LIRR
Housing prices and property taxes are less expensive than nearby Long Island neighborhoods
Single families start around $950,000 and multi-families command $1.2 million and higher
Zoning in some areas allows single-family houses to be replaced with two- or three-family residences
The northeastern Queens community of Little Neck, where legendary Yankees pitcher Whitey Ford once lived, is a suburban-style area on the border of Long Island.
The diverse, family-oriented community is popular with commuters. 
In this week's Buy Curious, David Esposito, an agent at Century Homes Realty Group, and Cathy Moran, an agent at Arash Real Estate, give us the inside story on Little Neck.
The question:
I was told that buying a house in Little Neck might be cheaper than getting one right over the border in Long Island. What can you tell me about this?
The reality:
"It's possible to buy a property in Little Neck that could be $100,000 to $200,000 less expensive than one in neighboring Great Neck," Esposito says, adding that the property taxes in Little Neck would be lower, too.
He notes that Little Neck prices are comparable to those in adjacent Douglaston. 
Where is it?
Little Neck is bounded by Little Neck Bay on the north, Long Island's Great Neck on the east, the Grand Central Parkway on the south, and Douglaston on the west.
Why would NYers want to move to Little Neck?
"Little Neck is popular because it's diverse, it has a lot of local shops, and it's just over the Nassau border," Esposito says. "Many of the buyers come for the school district, and investors like it because in some parts of the community, the zoning allows them to tear down a single-family house and replace it with a two- or three-family house."
The Long Island Rail Road, he adds, is a bonus for commuters.
Moran notes that the community tends to attract New York City municipal workers, teachers, and other professionals as well as business owners and retirees.
"Residents enjoy the suburban landscape of a quiet neighborhood yet have the convenience of nearby schools in the district. It's a less than a 30-minute commute to Penn Station on the LIRR and an easy walk to Northern Boulevard and shopping."
She adds that "many old-timers are still here because they could never find a place with more 'community' than Little Neck."
Where in Little Neck should you live?
There are three subsections in Little Neck.
Pines, as its name suggests, has tree-lined streets. Westmoreland, which comprises four east-west streets and about seven north-south streets, runs north of Northern Boulevard to the LIRR road and east of Little Neck Parkway to the city line. Little Neck Hills has the same types of housing and pricing as the rest of Little Neck.
What are housing and pricing like?
"The market is in transition, but I still consider it a buyer's market," Esposito says, noting that "a lot of sellers are holding out for higher prices."
Inventory is scarce: According to StreetEasy, there are only nine single-family houses, condos, and co-ops on the market.
According to Esposito, prices of single-family houses start at around $950,000 and multi-families command $1.2 million and higher.
Of properties on the Multiple Listing Service, a one-bedroom condo is listed for $400,000 and a two-bedroom unit for $759,000. "Prices depend on the area of the community the development is in as well as the amenities," he says. "Some have pools, others don't."
He points out that the listing service shows a studio co-op for $150,000 and a two-bedroom unit for $450,000.
Rentals are available in either a multi-family house or a building. Currently, there's a studio for $1,900, a one bedroom for $2,000, and three bedrooms for $2,450 to $4,000 (for a whole house).
Is there a lot of new development? 
There's not a lot of large residential development in the works, Esposito says, though "sometimes, an investor acquires three or four adjacent lots and builds an eight-family house."
What's the transportation situation?
There is no subway service in Little Neck, but the Q12 goes to Flushing and connects to the No. 7 train.
The Long Island Rail Road stops in the community, and the Q12, Q30, Q36, QM3, QM5, QM8, and QM35 buses run through the neighborhood. The Nassau County Inter-county Express (NICE) n20G bus runs straight to neighboring Great Neck.
Drivers have easy access to the major highways. The Long Island Expressway and the Cross Island Parkway run through Little Neck, and the Grand Central Parkway is on the southern boundary.
What is there to do?
The 655-acre Alley Pond Park is the second largest in the borough. It has a golf course, nature center, playgrounds, football fields, and basketball and handball courts.
Queens County Farm Museum, a historic working farm, offers a variety of experiences and events ranging from a sheep shearing festival to a corn maize and pumpkin patch.
The Tannenbaum Family Pool is an outdoor pool club with a basketball and volleyball court, two tennis courts, a fitness center, and playground.
The highlight of the year, Moran says, is The Little Neck-Douglaston Memorial Day Parade. "It's the largest of its kind," she says, "and it's a hometown tradition that was started in 1927 and has been going strong ever since."
What's the restaurant/nightlife situation?
Little Neck offers everything from takeouts to fine-dining restaurants serving a variety of foods from around the world.
Some of the more popular places include Il Bacco, which has been family-owned and -operated for 30 years and has a roof garden; La Grotta di Marcello, a traditional Italian restaurant with a waterfall; Greek Islands; and La Baraka, which serves what its website calls "French cuisine with a touch of North Africa."
What's more, "Chef Joe's Marathon Deli has been in business for more than 50 years and has consistently been the place to go for the best food around," Moran says.
He notes that at one time there were a half dozen bars, but now there's only one: Good Company Tavern.
How about grocery stores?
Little Neck Supermarket and Nature Farm Supermarket are the main grocery stores. Residents also shop at Food Bazaar in Douglaston and North Shore Farms in Great Neck, which are five-minute drives away.
Check out these listings in Little Neck.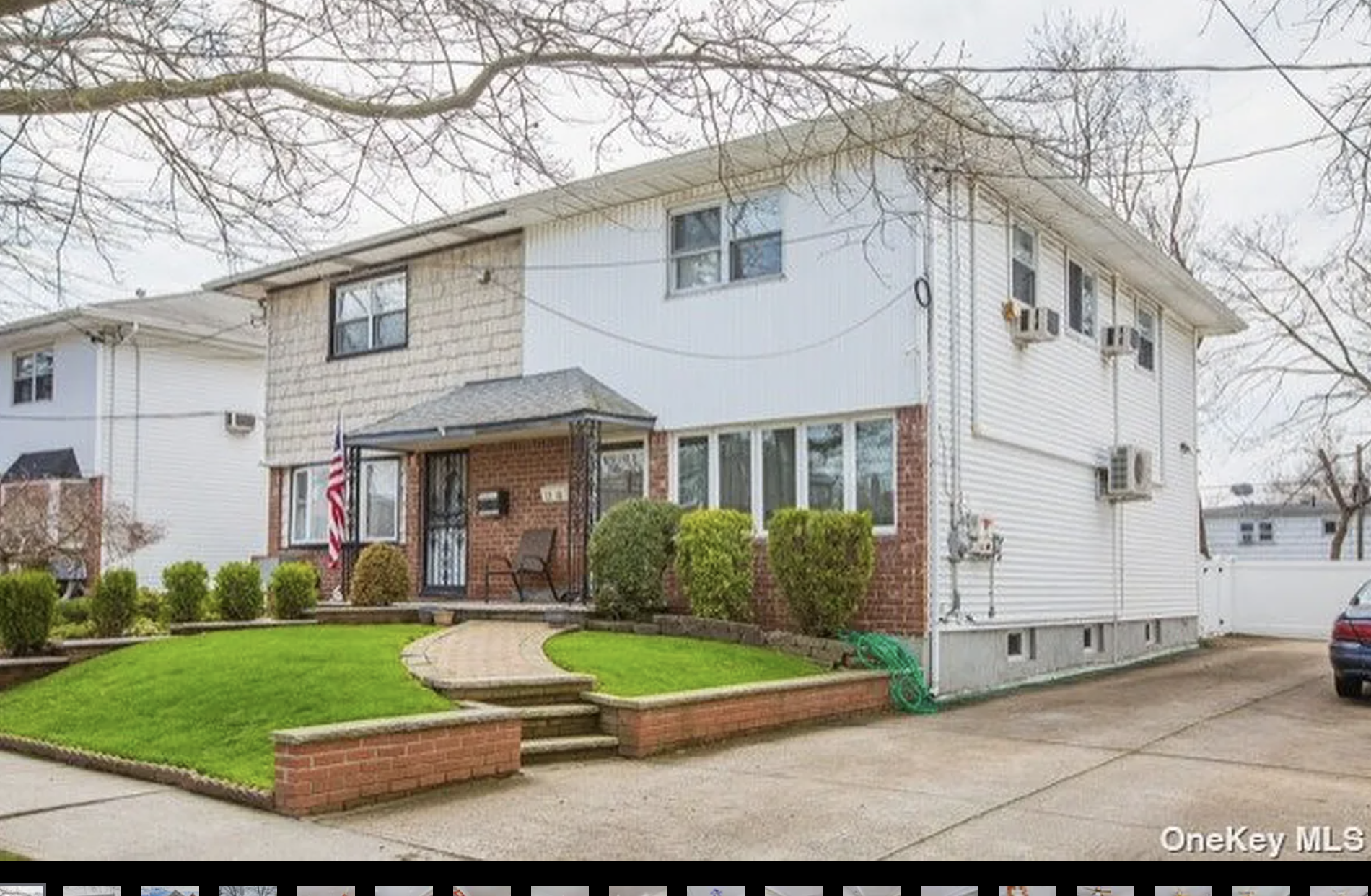 This 1,351-square-foot, single-family house, which was built in 1950, is on the market for $935,000. The two-story house has three bedrooms, one full bath, one half bath, hardwood flooring, a finished basement, a new kitchen, a fenced backyard, and a garage.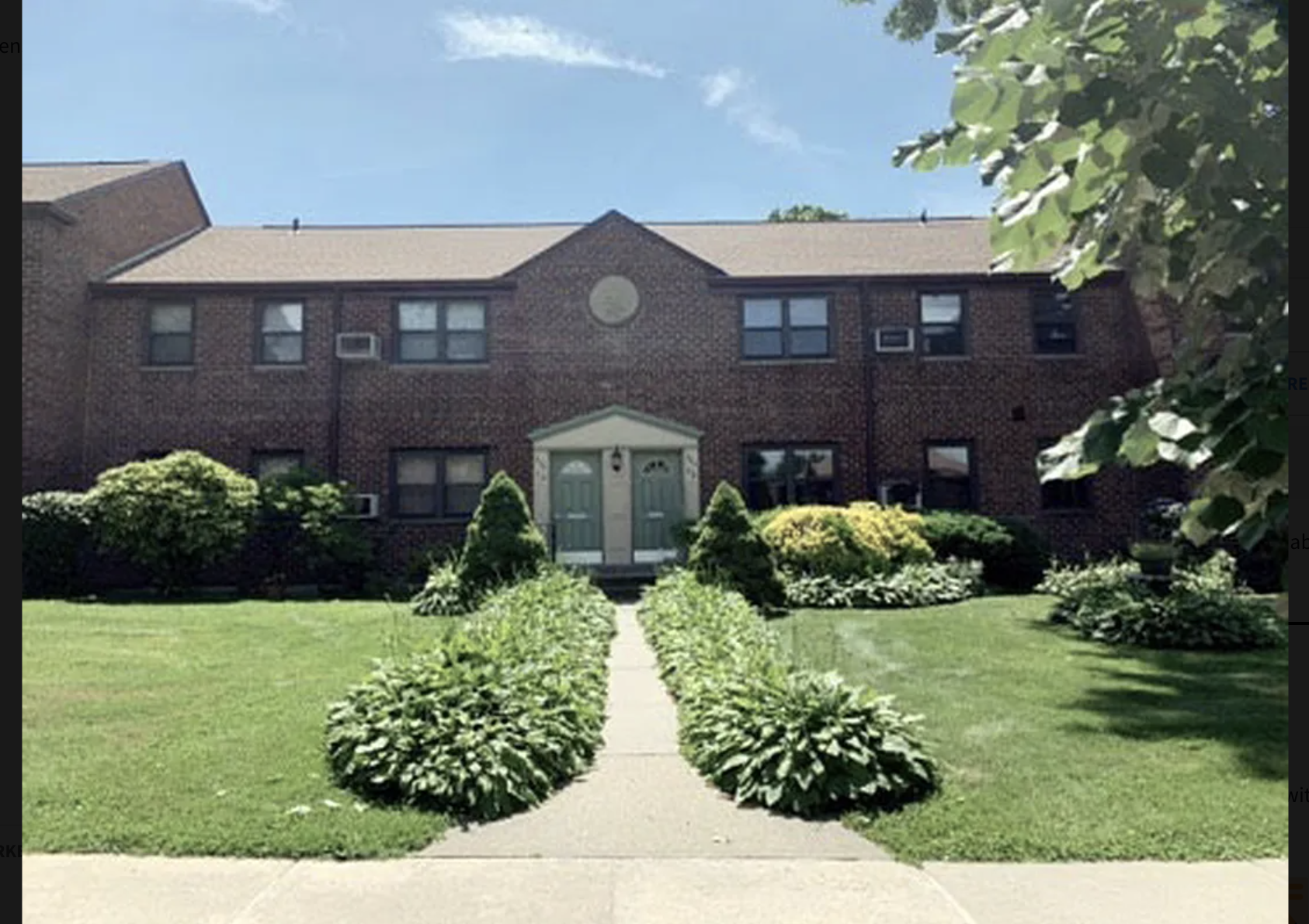 This two-bedroom one-bath co-op, listed for $385,000, is on the first floor. The unit, completely renovated, has a living room, dining room, and front and back gardens.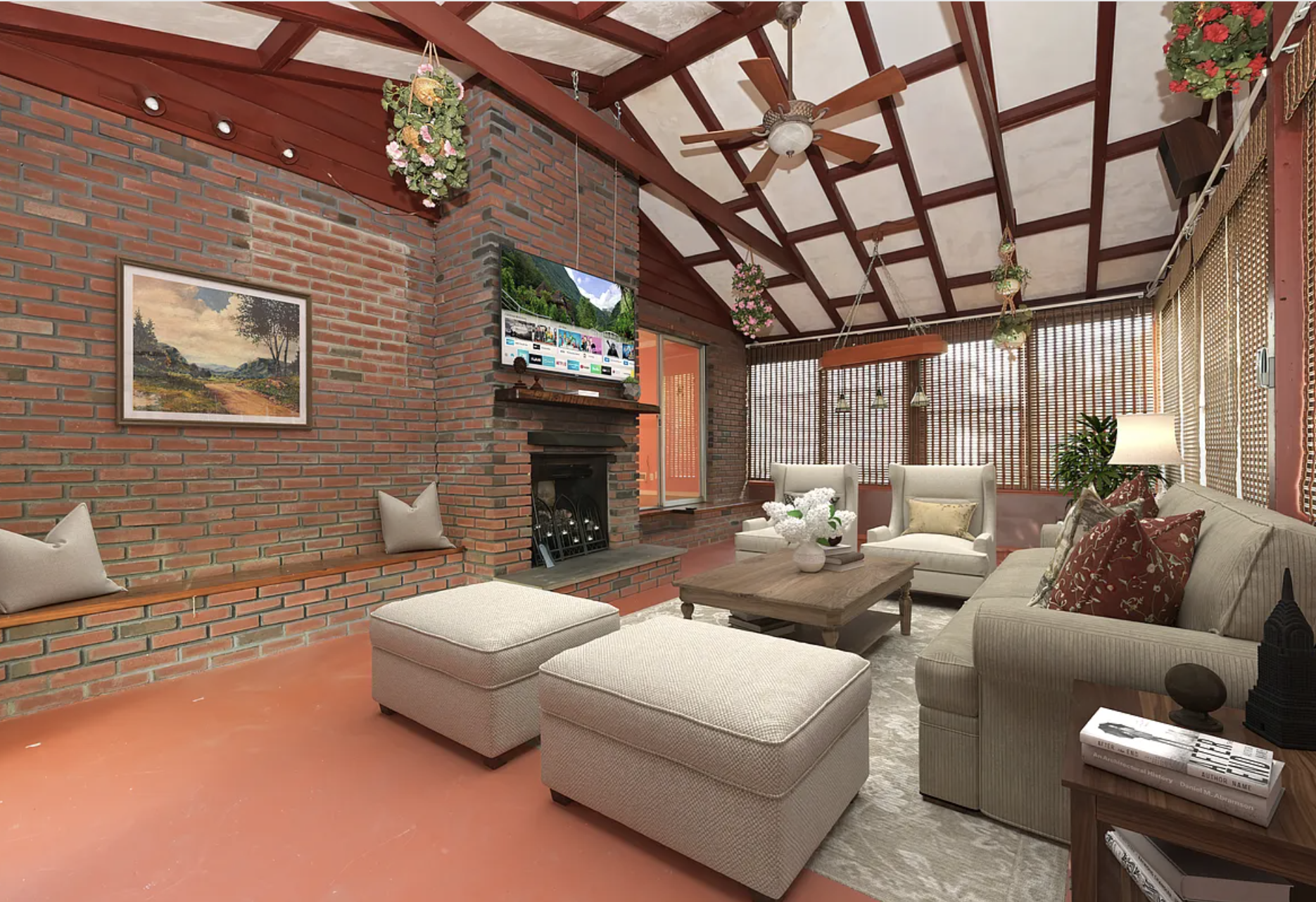 Originally listed for $1.050 million, this Cape Cod-style house has been reduced to $988,000. On a cul de sac, the 2,730-square-foot house that dates to 1955 has three bedrooms, two baths, a living room, a dining room, an eat-in kitchen, and a finished basement.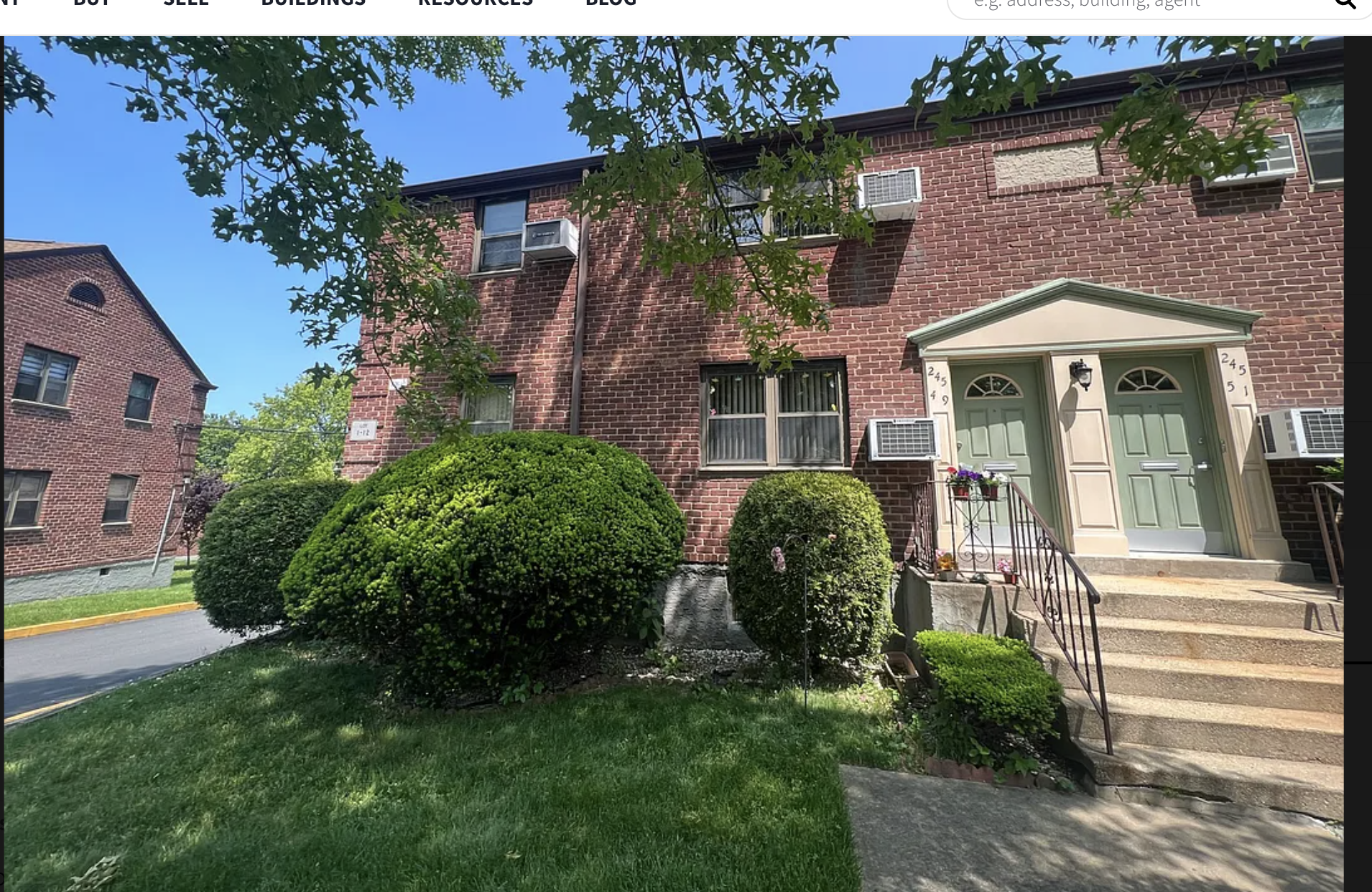 Listed for $289,000, this 850-square-foot co-op, in the upper corner of a two-story, 100-unit building that dates to 1953, has a washer, two air conditioners, pull-down stairs that lead to an attic, and hardwood floors. The complex has a playroom and a laundry.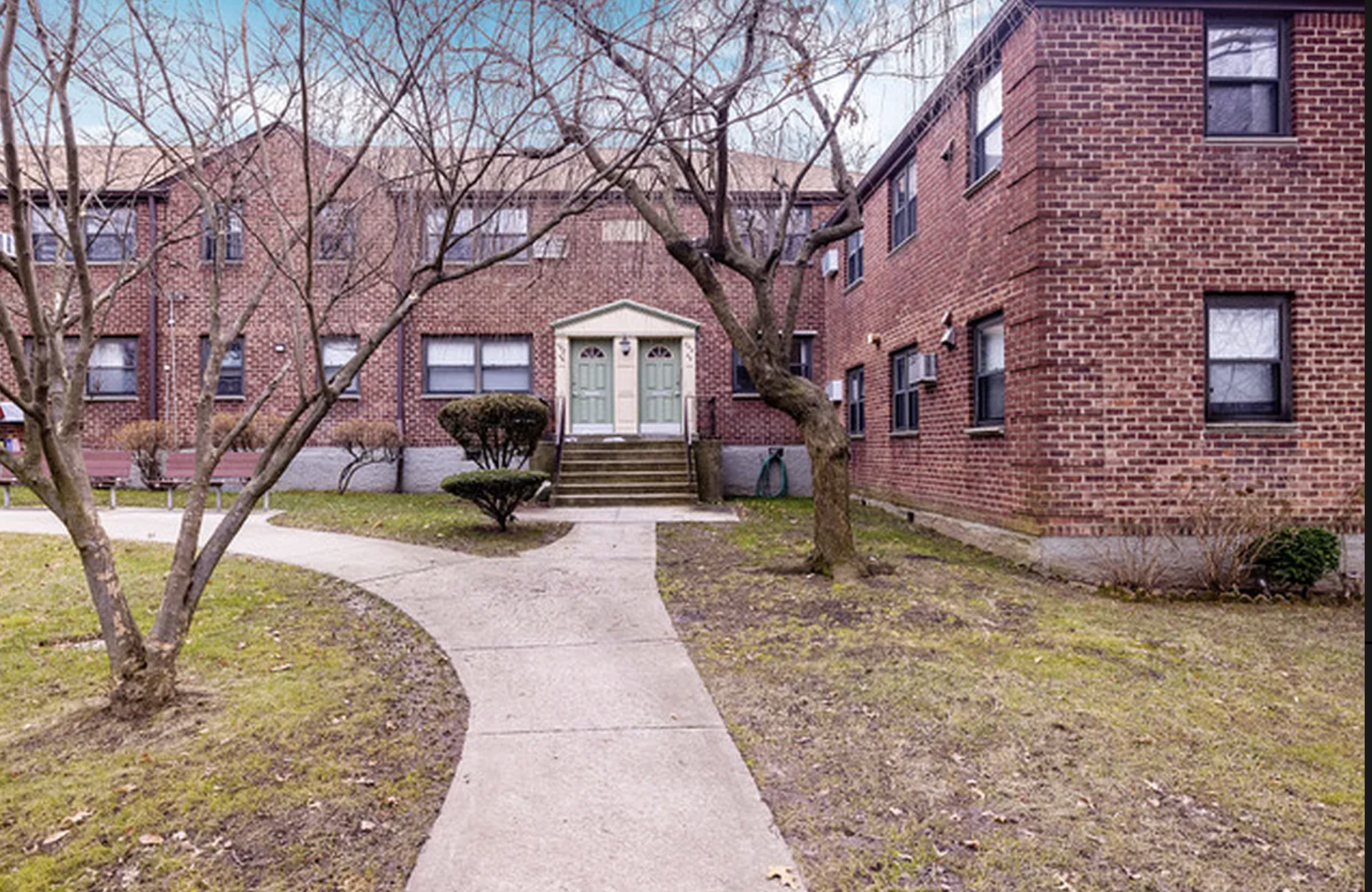 This one-bedroom one-bath co-op is listed for $224,000. The unit has two air conditioners, hardwood floors, a free parking spot, and a washer/dryer. The building has a playground and spray park for children, a laundry, a community room, a garage, a bike-storage room, and private security.
Nancy A. Ruhling is a freelance writer based in New York City.
Brick Underground articles occasionally include the expertise of, or information about, advertising partners when relevant to the story. We will never promote an advertiser's product without making the relationship clear to our readers.