Buy Curious
What to know about buying in Great Kills, Staten Island, where houses are large and more affordable but hard to come by
Detached single-family houses range from $600,000 for ranches to $1 million for Colonials
Smaller, older two families can start at $440,000, while larger, newer ones go for up to $1.4 million
Co-ops and condos are less common but typically start in the low $100,000s and around $350,000
The South Shore Staten Island community of Great Kills, where actors Ricky Schroder and Alyssa Milano spent their younger years, is family-oriented with an urban-suburban vibe.
The "kills" part of its name doesn't pertain to anything nefarious in the community's history: It is old Dutch for creek or channel and refers to the numerous streams that run through the neighborhood.
In this week's Buy Curious, Joann Impellizine, an agent at DiTommaso Real Estate, and Lori Sinagra, an agent at Jason Mitchell Real Estate, give us the inside story on Great Kills.
The question:
I've heard that Great Kills is a good place to get deals on real estate. What can you tell me about the community?
The reality:
"Pricing depends on what kind of housing you are looking for, and there are lots of options—co-ops, condos, single families, and two families," Impellizine says. "There are starter homes that are affordable, and single-family and two-family houses are modestly priced."
Where is it?
Great Kills is bounded by Richmondtown on the north, Great Kills Harbor on the south, Bay Terrace on the east, and Eltingville on the west.
Why would NYers want to move to Great Kills?
"The community's convenience is the main attraction for families," Impellizine says. "There are restaurants and shops—you can get almost everything you need without leaving Great Kills— and schools and parks."
Sinagra adds that the tree-lined streets, large houses (which average 4,000 square feet), suburban feel, and lower prices attract a lot of buyers from Brooklyn and Manhattan.
What are housing and pricing like?
Many of the detached and semi-detached houses date to the 1960s and '70s and are in a variety of styles including ranches and center-hall Colonials. They typically have backyards, driveways, and garages.
The extreme lack of inventory—there are only eight condos, co-ops, and single-family houses on the market, according to StreetEasy—"is keeping it aggressive as far as buying," Impellizine says. "Houses in turn-key condition sell quickly. And there are bidding wars. I just had a two family where there was a bidding war and a signed contract less than a week after it listed."
According to Impellizine, detached single-family ranches generally bring $600,000 to $700,000, while center-hall Colonials can command $1 million.
Smaller, older two families can start at $440,000, while larger, newer ones can bring up to $1.4 million.
Prices for condos typically run from $350,000 to $850,000, and co-ops range from the low $110,000s to around $250,000.
Rentals—in condo developments and of single-family and two-family houses—are $1,300 to $1,600 for a one bedroom and $1,600 to $2,000 for two bedrooms.
Is there a lot of new development? 
Impellizine says there's not much new residential construction.
What's the transportation situation?
The Staten Island Railway runs through Great Kills, with express trains going to and from the St. George Ferry Terminal during morning and evening rush hours and local trains operating 24/7. Local buses S54, S74, S78, S79, and S84 serve the community as do the Manhattan express buses SIM1, SIM5, SIM6, SIM7, SIM9, and SIM10.
Where in Great Kills should you live?
Although no named subsections exist, Impellizine says that people often speak of living close to the marina, Arthur Kill Road (which is residential), or Amboy Road, the main commercial corridor.
What is there to do?
Great Kills Park, part of the Gateway National Recreation Area, is one of the main attractions of the community. It has four beaches: New Dorp, Cedar Grove, Oakwood and Fox. The Moonbeam Great Kills Marina is in the park, which also has trails for hiking and biking, fishing areas, and programs led by rangers.
The community turns out to support the Great Kills Little League, celebrating its 70th anniversary this year.
The Richmond County Yacht Club, which is turning 100, has a deep-water pier with 40 berths.
Atrium Stadium Cinemas is another attraction in the neighborhood.
What's the restaurant/nightlife situation?
The community has a variety of restaurants, including Marina Café Restaurant & Tiki Bar, which has been open for over four decades, Arirang Hibachi Steakhouse, Portobello Café, Talk of the Town Tavern, Cole's Dockside, which serves seafood, Piccolino, Nonna's Old Fashioned Pizzeria, and Patrizia's of Staten Island. Sofia's Taqueria Taco & Tequila Bar is right outside Great Kills.
How about grocery stores?
Stop & Shop and Top Tomato are the main grocery stores.
Check out these listings in Great Kills.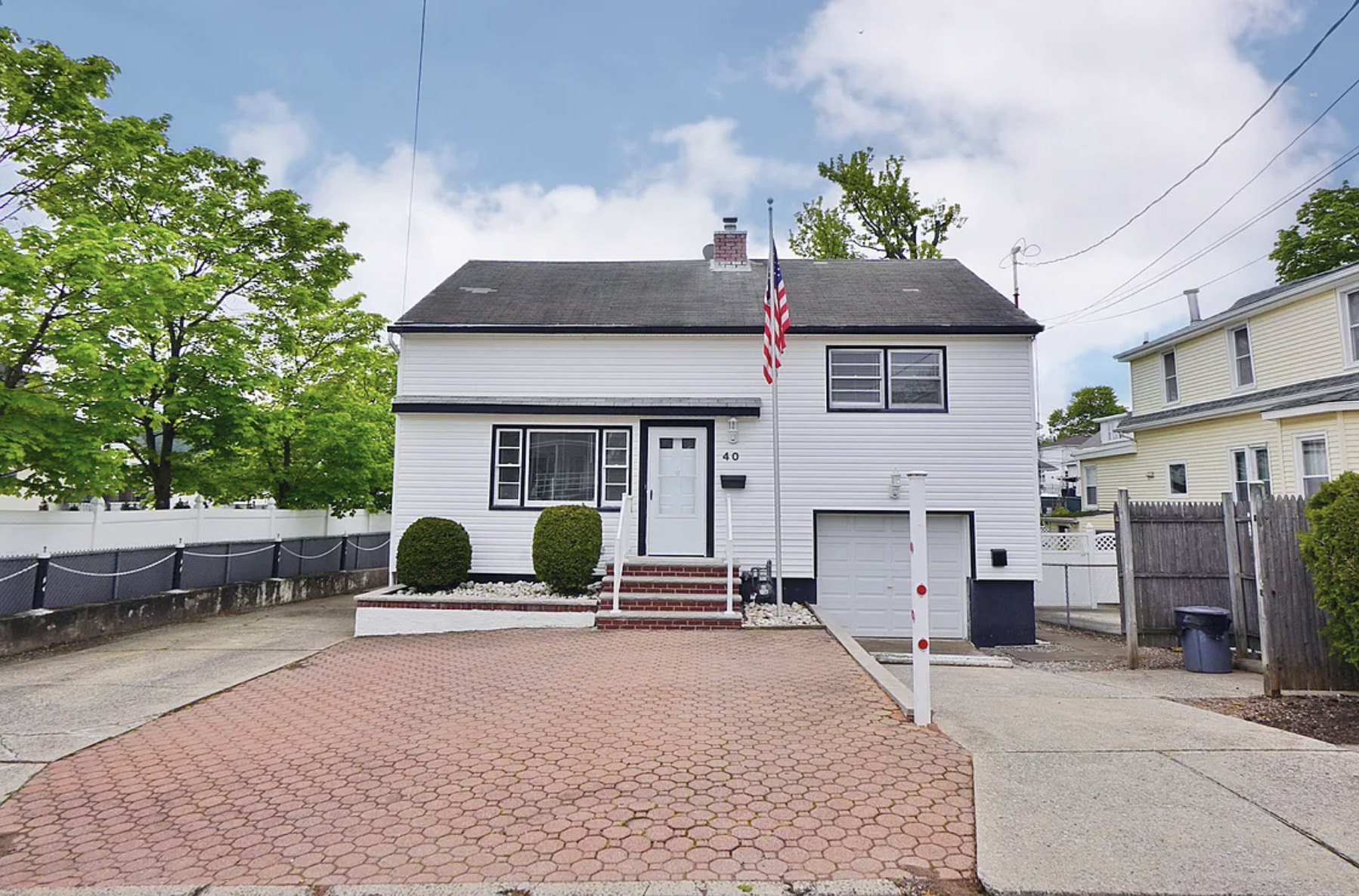 Listed for $629,888, this single-family detached house has three bedrooms, one bath, and a full finished basement. It was built in 1901 and sits on on a large (50-by-100 feet) lot.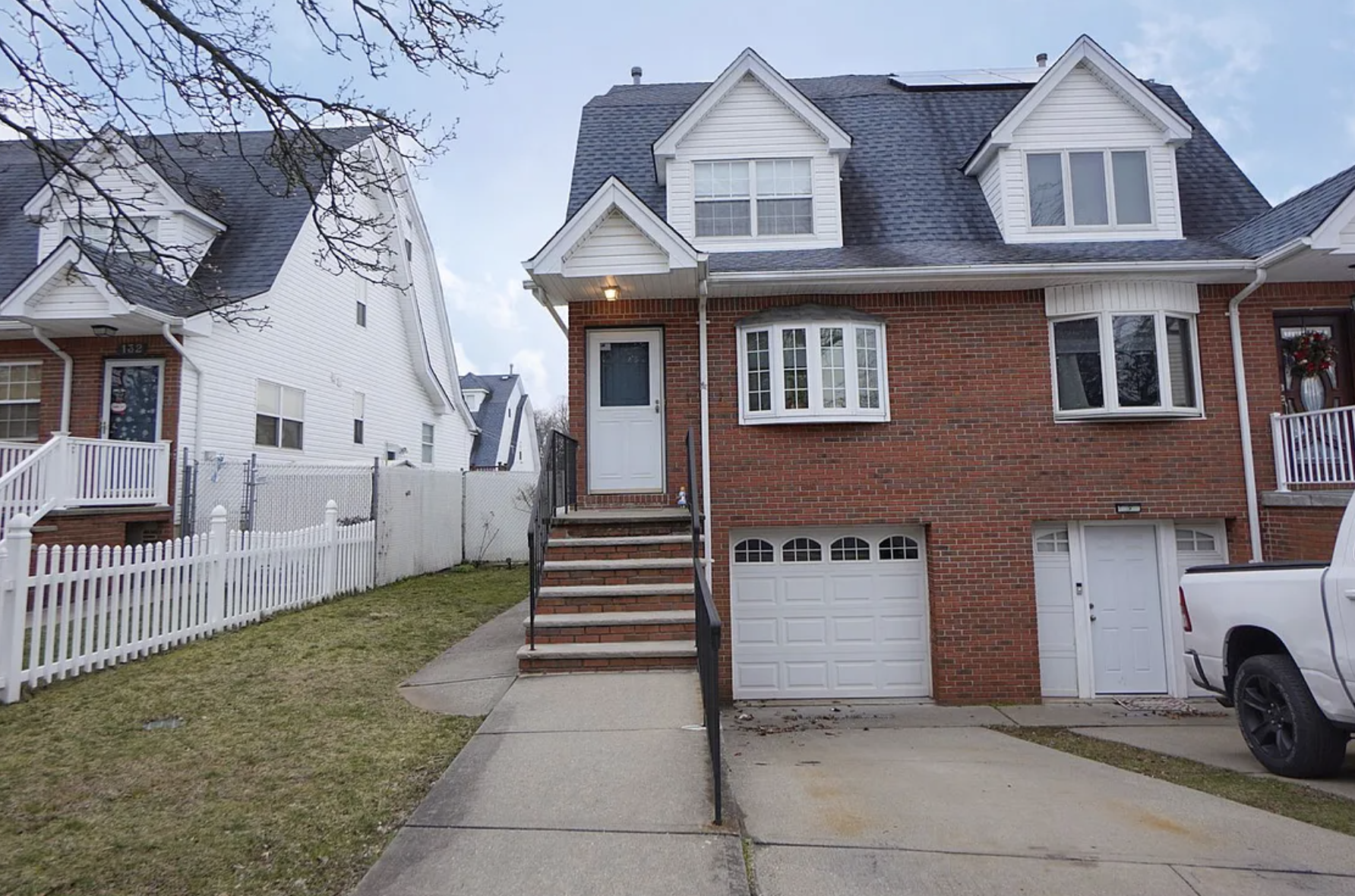 This single-family detached house is listed for $705,000 and is located on a dead-end street. Built in 1997, the 1,728-square-foot brick residence has three bedrooms, one full bath, one half bath, a living room, dining room, hardwood floors, a deck, finished basement, and garage.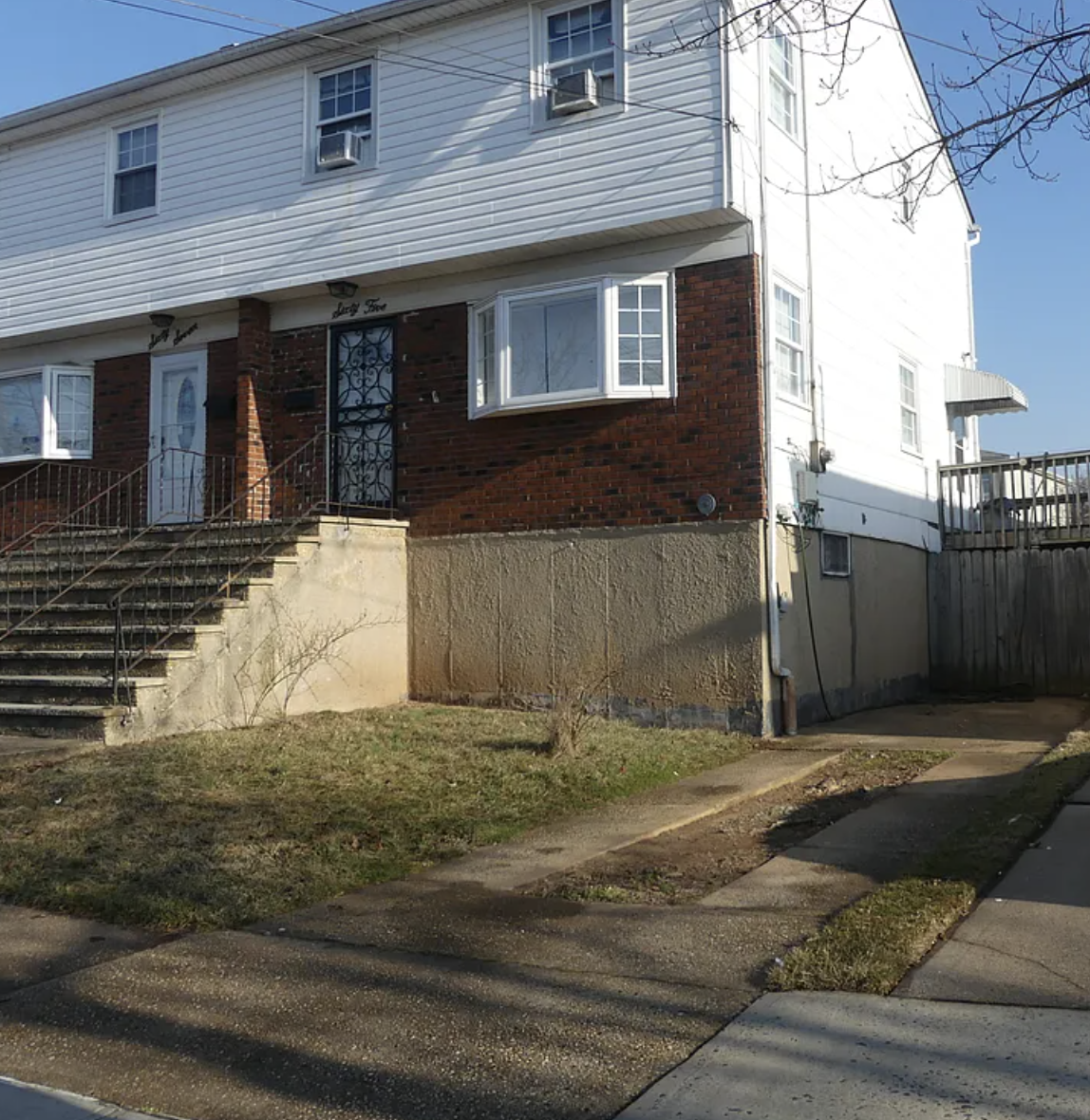 Located close to the beach, this single-family, semi-detached house has three bedrooms, one bath, a living room, dining room, deck, front and back yards, and a private driveway. It was built in 1975 and is asking $618,888.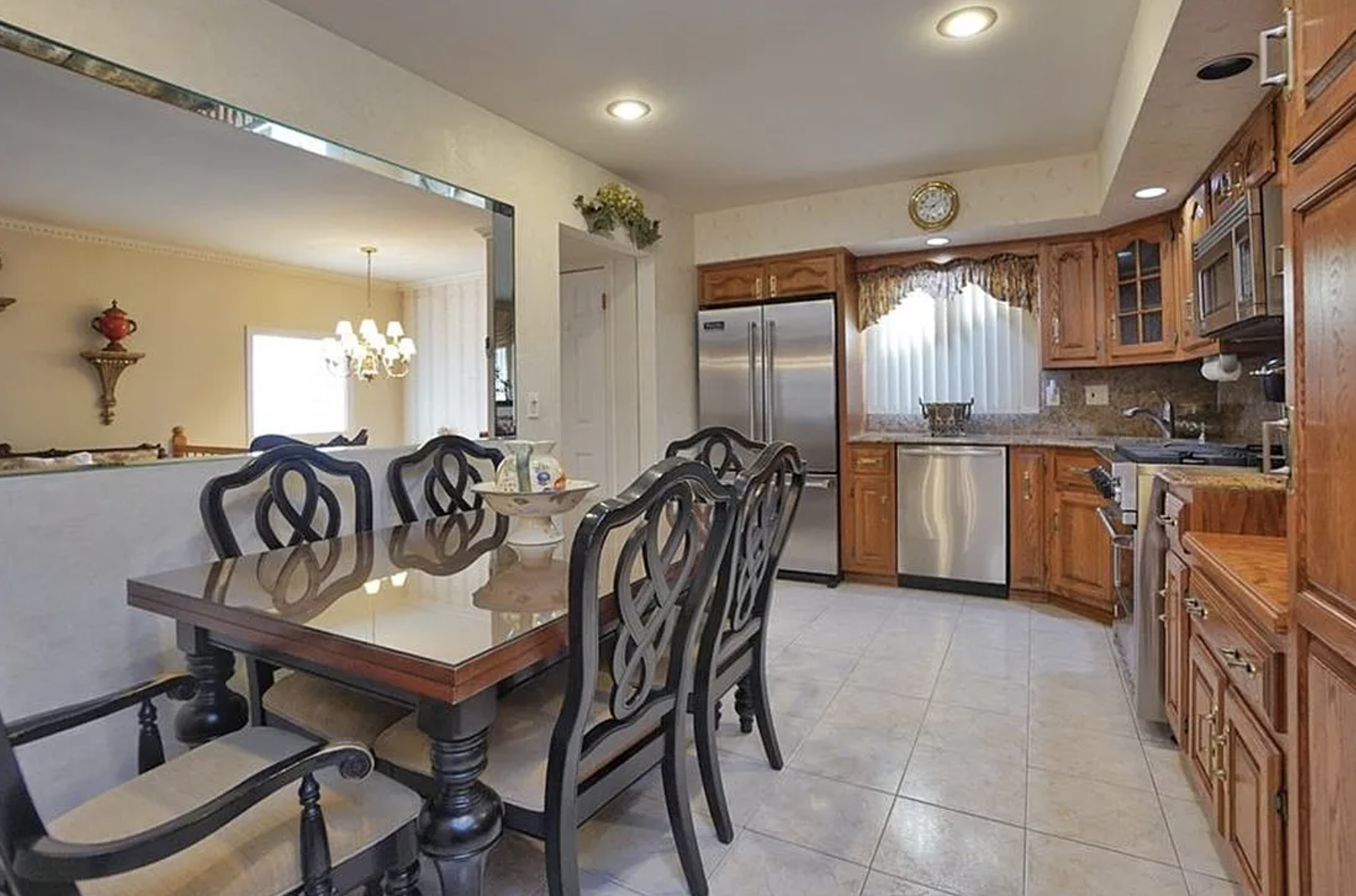 This updated kitchen with high-end appliances is a feature of a 1,848-square-foot, detached single-family house. Listed for $879,000, the residence was built in 1960. It has four bedrooms, two full baths, one half bath, a built-in garage, and private drive.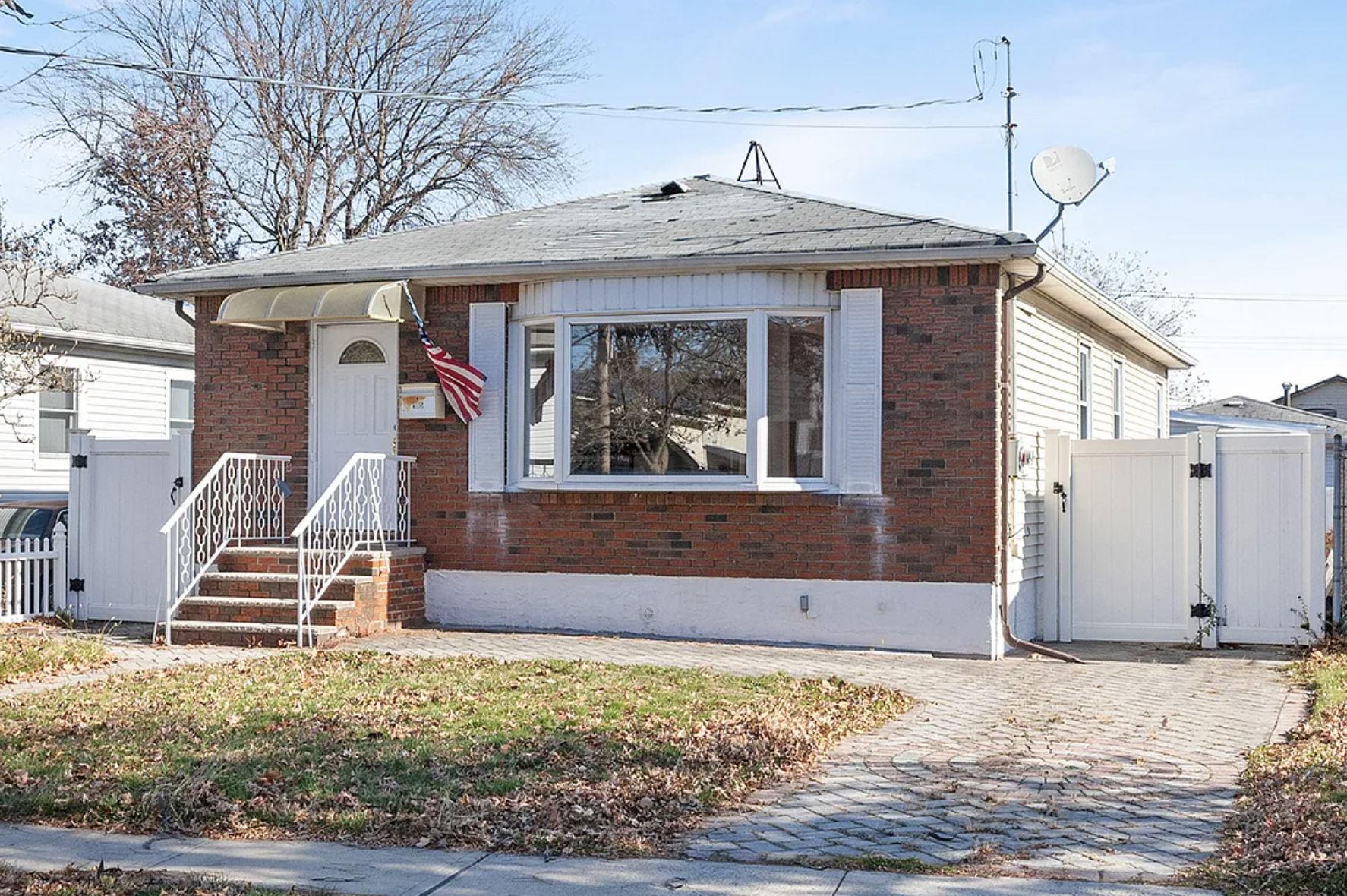 Originally listed for $669,000, this single-family house is now on the market for $599,000. Completely remodeled, the 1,092-square-foot residence has three bedrooms and one bath.
Nancy A. Ruhling is a freelance writer based in New York City.
Brick Underground articles occasionally include the expertise of, or information about, advertising partners when relevant to the story. We will never promote an advertiser's product without making the relationship clear to our readers.