Buy Curious
What to know about buying in Baychester, the Bronx, where prices are rising but multi-families offer rental income
Access to public transit is a big draw—and a new Metro North station is planned for 2027
Listings are mostly older attached single- and multi-family properties with backyards and driveways
Single families typically start at $390,000, two families at $545,000, and three families at $899,000
The northeast Bronx community of Baychester, whose notable for the iconic housing development Co-op City, is culturally diverse and middle class. Known to locals as "The Valley," it's mostly residential and home to many teachers, nurses, and city and state employees.
In this week's Buy Curious, Marithza McFadden, an agent at Keller Williams Realty NYC Group, and Jay Pegram, a broker at eXp Realty, give us the inside story.
The question:
I've heard that there are still some bargains to be had for Baychester properties. What can you tell me about the community?
The reality:
"It's true that Baychester is cheaper than most of the other neighborhoods in the northeast Bronx," McFadden says. "But prices have risen in the last two to three years—many buyers like its multi-family houses because of the rental income."
Noting that Baychester has traditionally been an alternative for buyers priced out of other Bronx areas, Pegram says that "it's getting a little expensive and is catching up to neighborhoods like Morris Park. The asking price for a two-family house is $700,000 now; five years ago, it was about $450,000."
Where is it?
Baychester is bounded by Pelham Bay on the south, the Hutchinson Parkway on the east, Pelham Gardens on the west, and Williamsbridge on the north.
Why would NYers want to move to Baychester?
In addition to the competitive property prices, Baychester is close to shopping and transit lines, McFadden says, adding that it attracts a lot of buyers from other parts of NYC as well as renters from the South Bronx—and even people from the community itself who want to become homeowners.
Pegram adds that although access to the transit system is the number one reason buyers choose Baychester, they also "like to get the flavor of a local community with local shops and restaurants."
Where in Baychester should you live?
Locals call the entire community Baychester.
What are housing and pricing like?
McFadden says the market is in transition—a condition that's driven by low inventory and the high number of potential buyers.
Although there are three major housing developments—Co-op City, Edenwald Houses, and Baychester Houses—most of the housing stock on the market is attached single- and multi-family properties that were built between the 1970s and the '90s and come with backyards and driveways for parking.
According to the MLS, 92 multi-family properties are currently for sale. Typical prices range from $545,000 to $1.2 million for two families and $899,000 to $1.4 million for three families, McFadden says, adding that single-family houses fall between $390,000 and $1.2 million.
Only one condo is on the market—a three-bedroom, two-bath unit for $499,000—and just three co-ops, whose prices range from $108,000 for a one-bedroom unit to $179,000 to $190,000 for a two bedroom.
Is there a lot of new development? 
McFadden says there are no new major residential housing projects in the works.
What's the transportation situation?
In addition to the 5 subway line, the community is served by several buses: Bx25, Bx26, Bx28, Bx30 (connects to the 2 and 5 trains), Bx31 (connects to the No. 6 train), Bx38 (connects to the D train), and BxM10 (goes to Midtown Manhattan).
The Bee-Line buses—BL60, Bl61, and BL62—connect Baychester to Westchester County.
McFadden notes that by 2027, there will be another major option: Metro-North is adding four stations—at Hunts Point, Parkchester/Van Nest, Morris Park, and Co-op City—that will connect the East Bronx with Manhattan's Penn Station.
What is there to do?
For major shopping, dining, and entertainment, locals head to Co-op City's Mall at Bay Plaza, which has chains like Marshalls, JCPenney, Macy's, Apple, Shake Shack, and Outback Steakhouse. An AMC Cinema 13 is also here.
Baychester has several green spaces: Haffen Park has an outdoor pool, picnic areas, basketball and handball courts, and baseball fields.
Surrounding Edenwald Houses, Seton Falls Park has 36 acres of preserved forests along with playgrounds and handball and basketball courts.
The recently opened Northeast Bronx YMCA, which has a swimming pool, steam room, saunas, and a cardio fitness center, "is absolutely fabulous," Pegram says.
What's the restaurant/nightlife situation?
The community boasts a variety of restaurants, including the Jamaican eateries Golden Krust, The Dumpling Cove, and Fish 'N Ting, and the Dominican establishment Caridad & Louie's. Royal Coach Diner, described by McFadden as "popular and always packed," serves comfort food, and Cozy Cottage Restaurant, which she notes is close to a school and attracts a lot of teachers on their lunch breaks, has a Greek, Italian, and American menu.
How about grocery stores?
There are two Stop & Shops in Co-op City and a ShopRite in Pelham Manor. Fine Fare, CTown, and SY Grace West Indian Supermarket are other options.
Check out these listings in Baychester.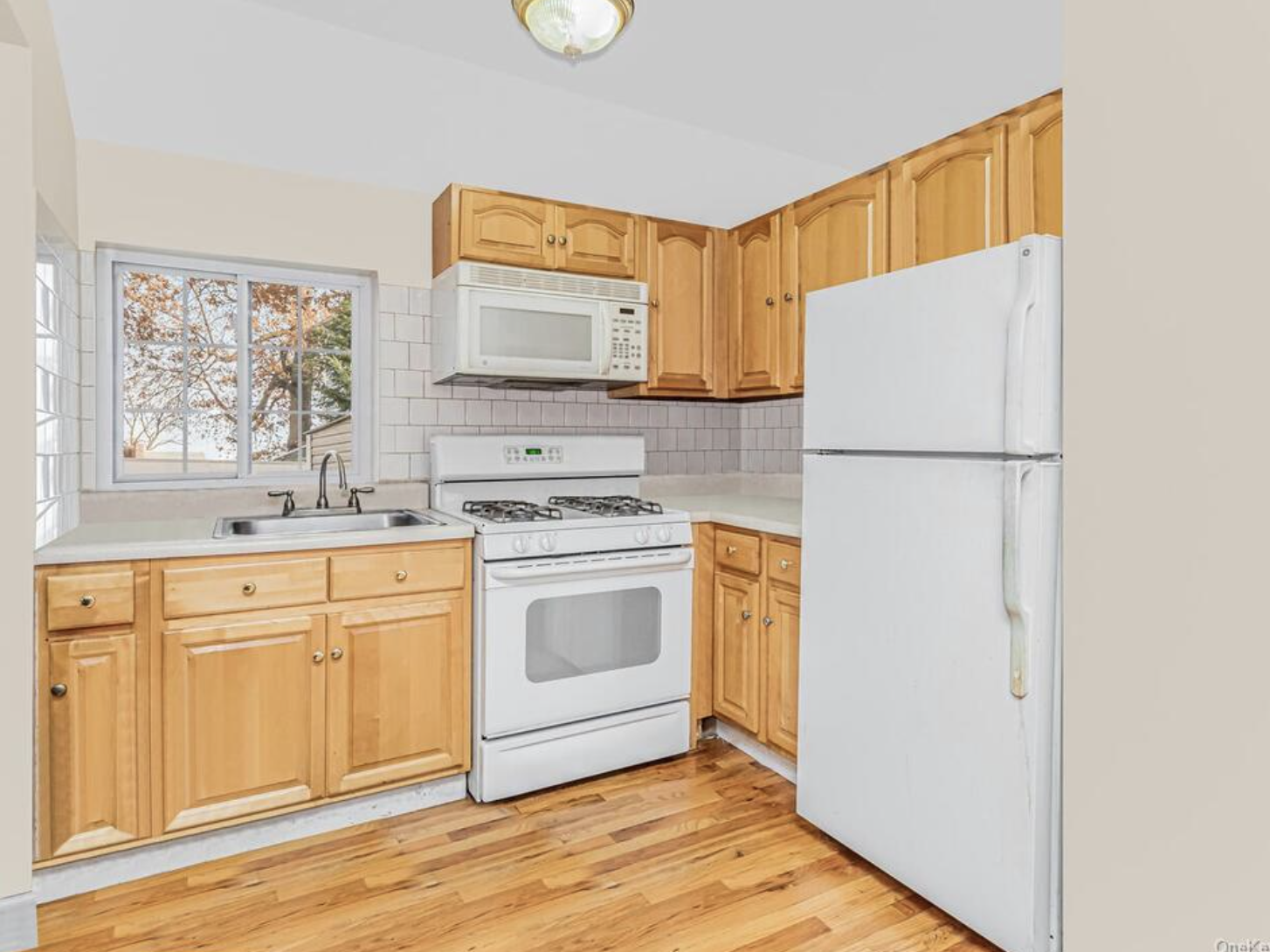 Originally listed for $950,000, this two-family house is now $899,000. The circa-2005 residence has five bedrooms, two baths, a finished basement, driveway for two cars, and fenced backyard.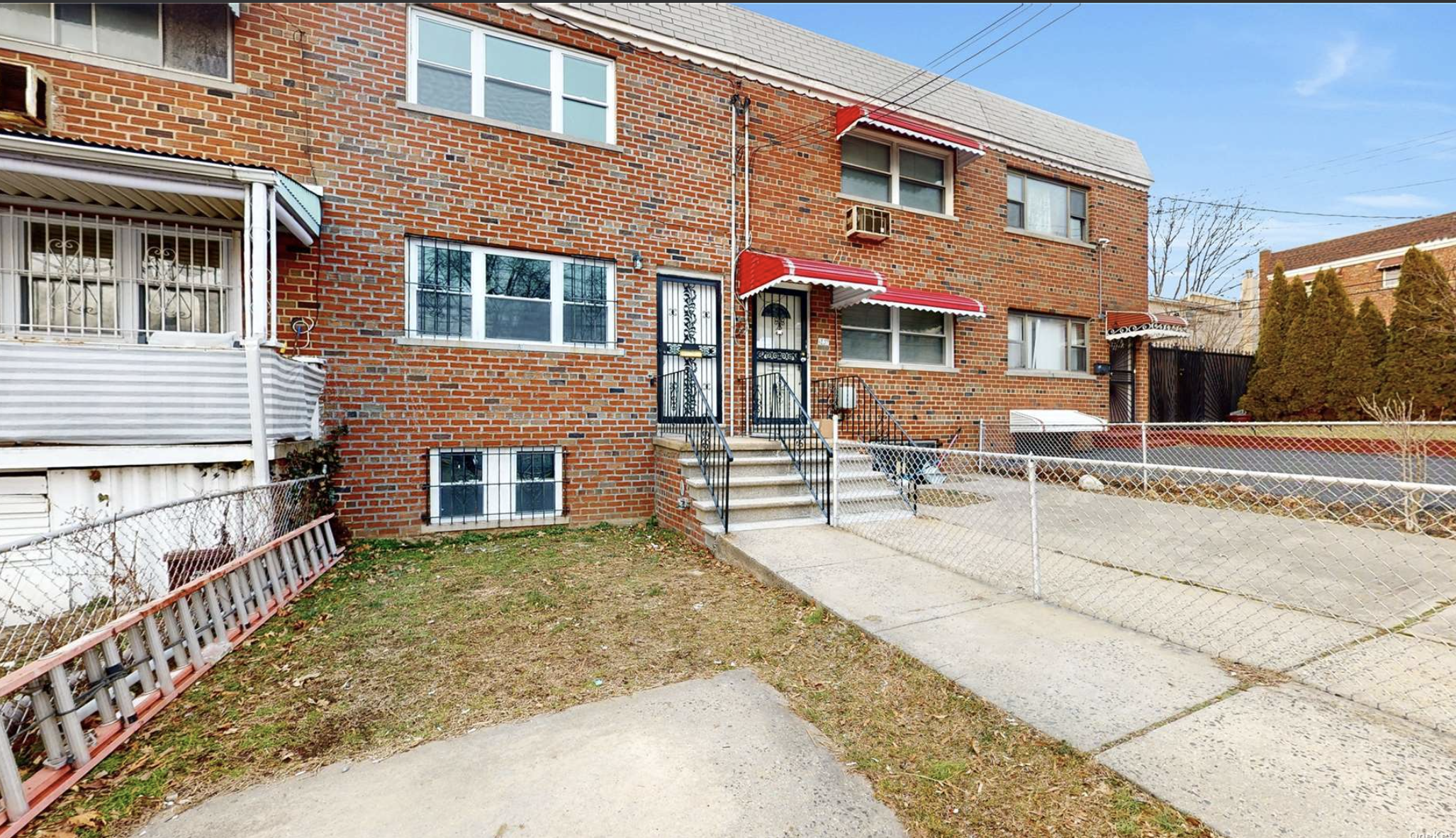 Listed for $598,000, this 1,504-square-foot townhouse was built in 1963 and has three bedrooms, two baths, a new kitchen with stainless steel appliances and granite countertops, skylights, a fenced front yard, and private driveway for parking.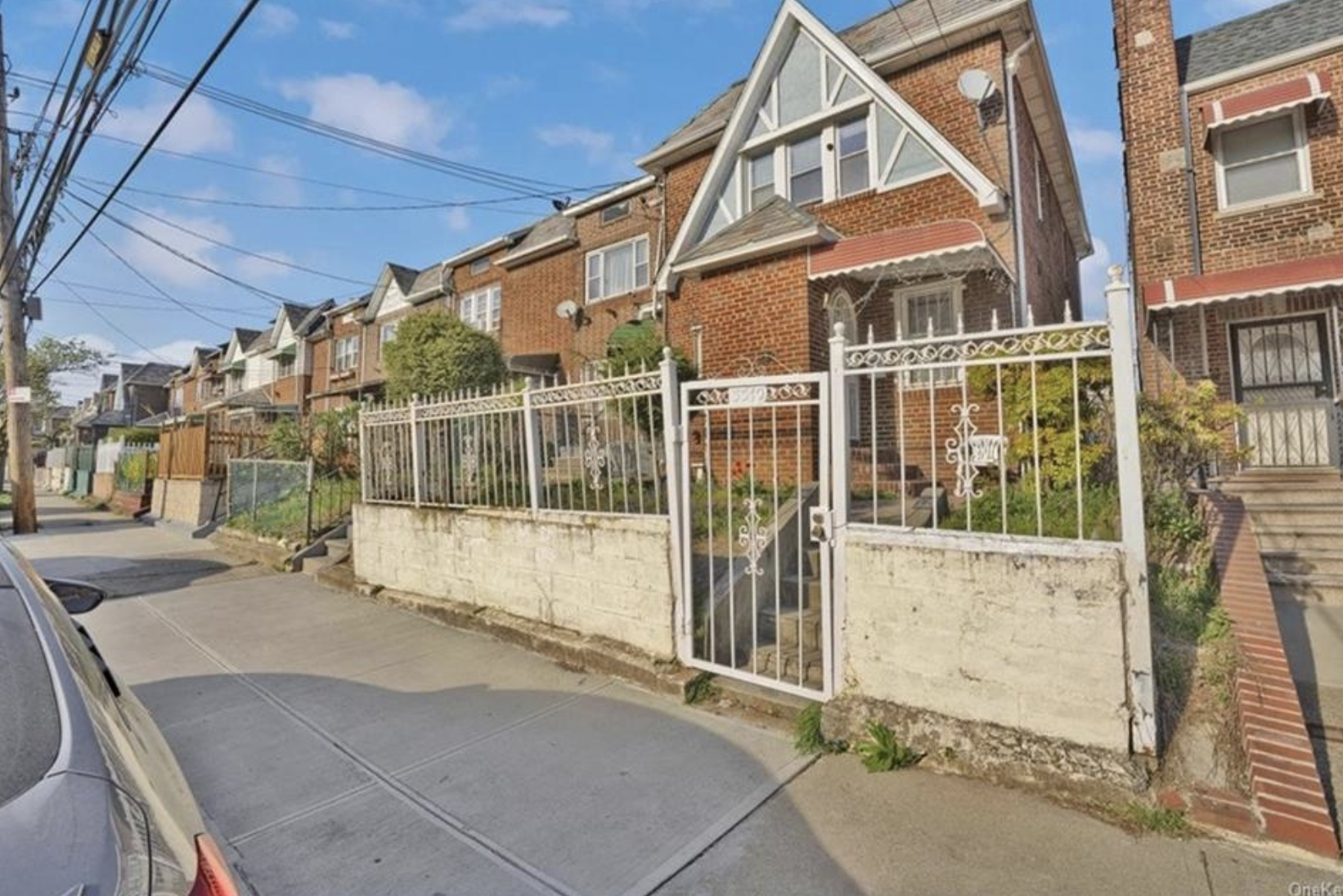 Built in 1940, this single-family brick house has three bedrooms, one bath, a dining room, decorative fireplace, finished walk-out basement, and large yard. It's 1,681 square feet and listed for $590,000.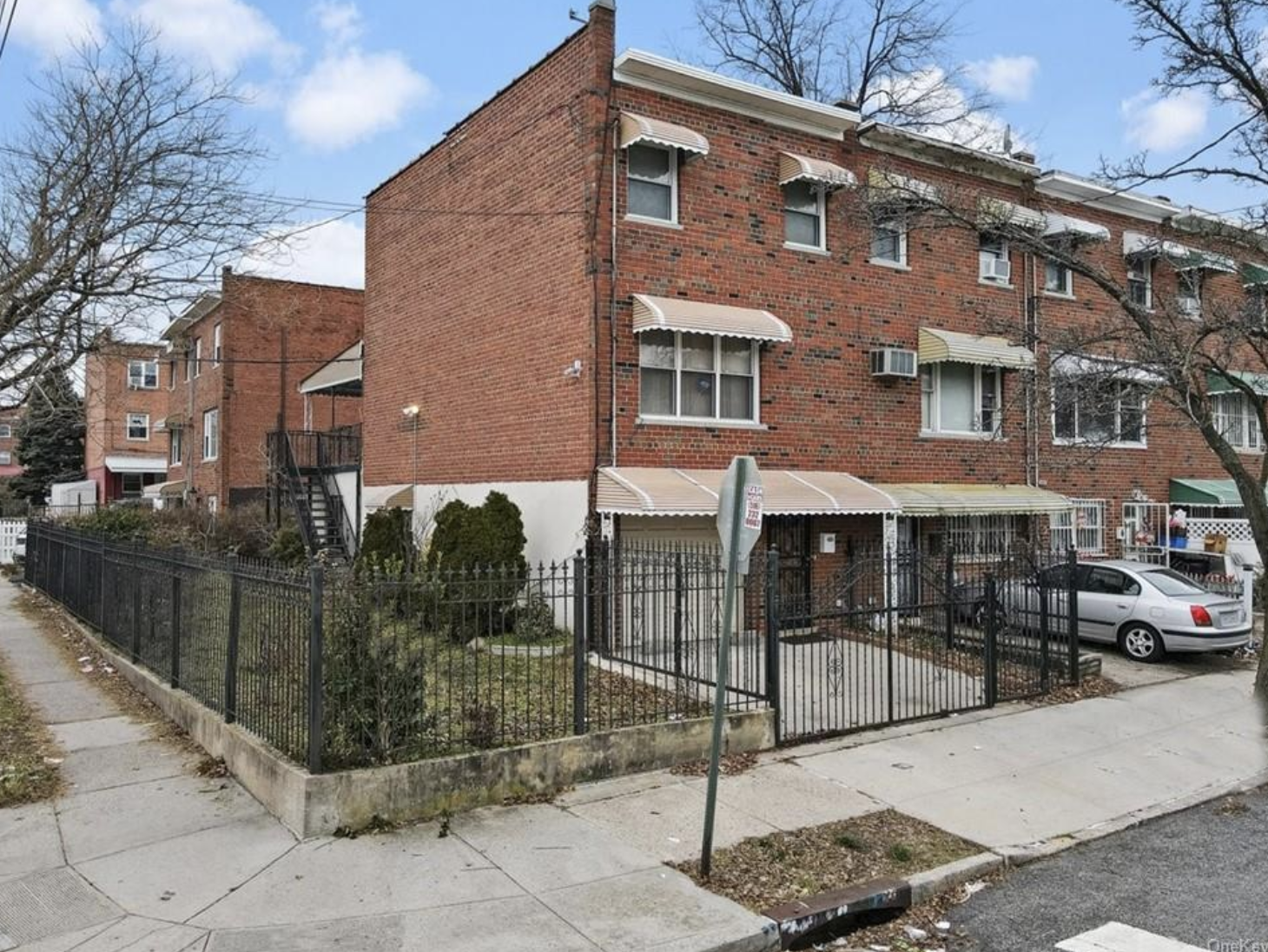 Originally listed for $650,000, this single-family brick house is now on the market for $610,000. The two-story 1,384-square-foot semi-detached residence, built in 1955, has a finished basement, deck, backyard, private driveway, and garage.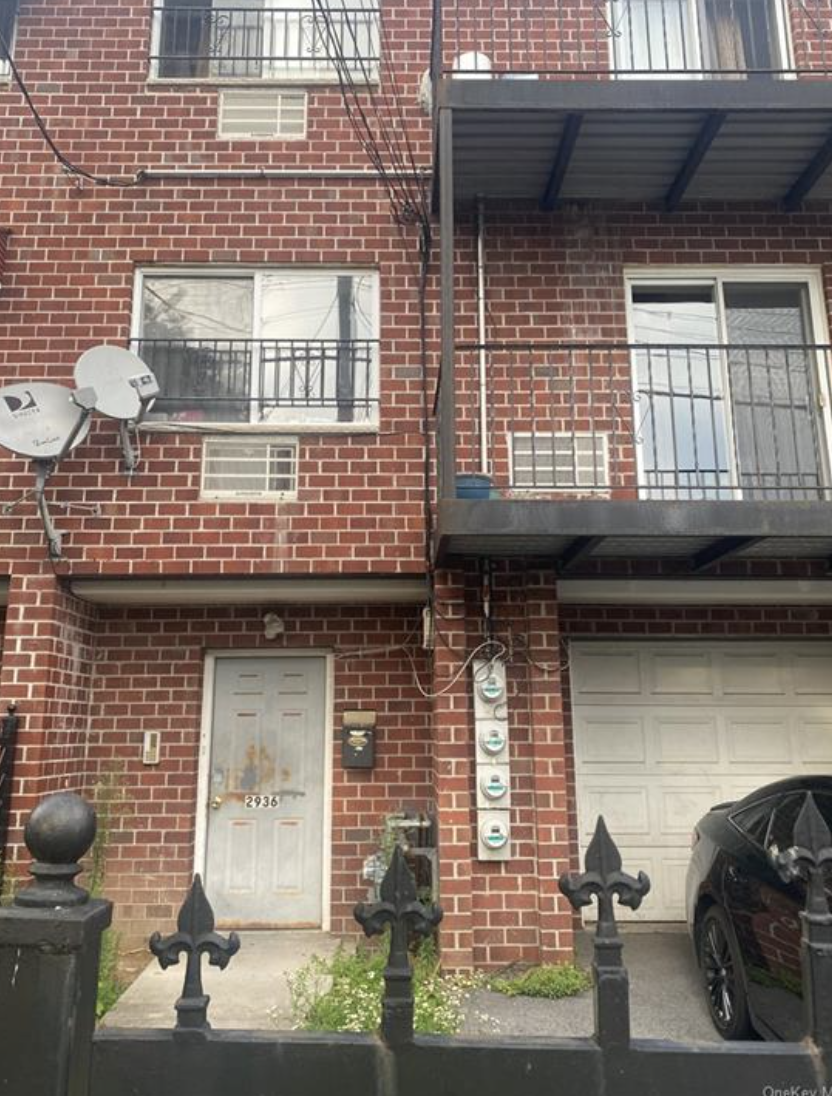 This 2,924-square-foot three-family brick house, listed for $1.05 million, was built in 2002. It has six bedrooms and a one-car garage.
Nancy A. Ruhling is a freelance writer based in New York City.
Brick Underground articles occasionally include the expertise of, or information about, advertising partners when relevant to the story. We will never promote an advertiser's product without making the relationship clear to our readers.