Buy Curious
What to know about buying on City Island, the Bronx, where boating fans can find waterfront houses with private docks
Many full-time residents are cops and firefighters—and there's a growing second-home population
It's known for its cottages, bungalows, and Victorians, but has a few co-ops and new condos
Single-family houses start at $300,000 and go over $1.5 million for waterfront properties
The northeastern Bronx community of City Island, where scenes from "Butterfield 8," "Long Day's Journey Into Night," "Awakenings," "A Bronx Tale," and "The Royal Tenenbaums" were filmed, is a boating lover's delight with a main street that looks like it's posing for a Norman Rockwell painting.
One and a half miles long and a half mile wide, City Island is home to only 4,362 inhabitants. (Locals call those born on the island "clamdiggers" and refer to those who weren't as "mussel suckers.") Only one road leads in and out, and there's only one bank (Chase) and one gas station (Sunoco).
In this week's Buy Curious, Eric Agosto, an agent at Brown Harris Stevens, and Jay Pegram, a broker at eXp Realty, give us the inside scoop on City Island.
The question:
City Island sounds like such an idyllic spot that I'm assuming it's expensive to buy property there. What can you tell me about it?
The reality:
Prices, Agosto assures, are on par with those of the rest of the borough, though Pegram adds that "the mussel suckers have been driving the prices up on the island."
Where is it?
City Island, which is part of the Pelham Islands, is at the western end of Long Island Sound. Eastchester Bay is to the east, and Pelham Bay is to the south.
Why would NYers want to move to City Island?
It's ideal for people who desire a boating lifestyle, a serene setting, and a vibrant culinary scene, Agosto says. "You'd have to go to New England or the Hamptons to get the same experience." Having only one access street—City Island Avenue—adds to the allure.
He notes that it's a walkable community sans high rises, with the solitude broken only in the warmer months when visitors from all over the metro area arrive. "Traffic can be so heavy that it can take 45 minutes instead of six to get on or off the island," he says.
Pegram notes that although people still work in the shipyards, many of the residents are police officers, firefighters, or people in public service.
It's like "Cape Cod in the middle of the Bronx," he explains, adding that City Island is a second home destination for about 5 percent of the residents. "You feel like you're on vacation when you come home, but you can commute to Manhattan on the bus in about an hour," Pegram says.
It's a close-knit community—some would call it Peyton Place, Pegram says, adding that it's more conservative than the rest of the borough. "Some of the houses are handed down through the generations, and there was a time when there were lots of neighbor-to-neighbor sales," he says.
Where in City Island should you live?
There are no named subdivisions on City Island.
What are housing and pricing like?
Buyers have a choice of housing styles: City Island is known for its single-family cottages, bungalows, and Victorians, and there also are new-construction townhouse condos and a few co-ops.
According to Agosto, the lack of inventory and the patience of sellers who are holding out for the highest possible prices—and even taking their houses off the market until they get them—are driving the market. "Most of the people who buy stay for a long time. I'd estimate that about 50 percent are lifelong residents," so inventory doesn't ever expand much.
He reported that in the last year, only 17 single-family houses, 15 condos, and one co-op sold. And according to OneKey MLS, there are only 12 properties on the market.
Pricing per Agosto is typically $300,000 for small single-family bungalows, while larger houses command $660,000 to $775,000. Houses on the water, of course, bring the highest prices.
The most expensive houses are in King Estates, Pegram says, adding that these waterfront properties generally are over $1 million and can go as high as $1.5 million or more. "There are several large generational compounds on Horton Street that are considerably more expensive than King Estates, but they never trade."
Condo prices average $300,000 to $490,000 for one-bedroom units, $430,000 to $665,000 for two bedrooms, and $938,000 for new three-bedroom townhouses, Agosto says, adding that the only recorded sale of a co-op in the last year was $315,000 for a two-bedroom, one-bath unit.
He comments that rentals average $1,900 to $2,100 for a one bedroom and $2,100 to $4,000 for two bedrooms depending on the size. 
Is there a lot of new development? 
Zoning restricts residential development, and the few new-construction residential projects that are occurring are multi-family houses and townhouse condos, Agosto says.
What's the transportation situation?
Two MTA bus routes serve the community: the Bx29, a local that goes to the Pelham Bay Park subway station for transfer to the 6 and 6 express trains, and the BxM8 express, which makes rush-hour trips to Manhattan.  
What is there to do?
Fishing, cruising, and sailing are the main activities on the island.
City Island's commercial district runs along City Island Avenue, which has everything from bars to art galleries.
City Island Gallery is an art exhibition and events space, and Kaleidoscope Gallery specializes in jewelry, art, gifts, and souvenirs.
There are four yacht clubs: City Island Yacht Club, which was established over a century ago; Harlem Yacht Club dates to 1883; Morris Yacht & Beach Club hosts social events; and Minneford Marina covers 15 acres and has slips for over 200 boats.
Touring Kayak Club has two boathouses for kayak storage, a large deck, beach access, a kitchen, and a club room.
Cinema on the Sound is an independent movie theater on the island.
The annual Halloween parade, which Pegram calls "a big deal," brings 1,000 to 2,000 off-islanders for trick-and-treating. "Everyone on the island dresses in costume, the houses are decorated, and there are horse-drawn carriages. I run out of candy every year."
Right outside City Island, Pelham Bay Park, at 2,772 acres the largest public green space in New York City, has a 36-hole golf course and offers horseback riding; Turtle Cove Golf Center is a driving range with a miniature-golf course and batting cages.
What's the restaurant/nightlife situation?
"City Island's seafood restaurants are famous," Agosto says, adding that the island also offers other fare. "They bring a lot of visitors to the island. The locals and the tourists, though, tend to hang out at different ones."
Popular spots where outsiders gather include The Original Crab Shanty, which serves Italian dishes in addition to seafood; Sammy's Fish Box; Johnny's Reef; Tony's Pier, whose fish menu adds burgers, BBQ, and wings; Seafood Kingz 2; and family-focused Seafood City.
You'll find the locals hanging out at Man Overboard Bar; Clipper Coffee; City Island Diner; Artie's Steak & Seafood; gastropub The Snug; The Black Whale, which offers down-home fare like bacon-wrapped meatloaf with mashed potatoes and seared sesame-crusted tuna; and Archie's Tap & Table, a tavern that serves comfort food, craft beer, and wine.
Regardless of where they eat, the locals and the tourists are likely to run into each other at Lickety Split Ice Cream.
How about grocery stores?
There is Dominick's Market and several delis, including A Taste of Italy, on the island.
Check out these listings in City Island.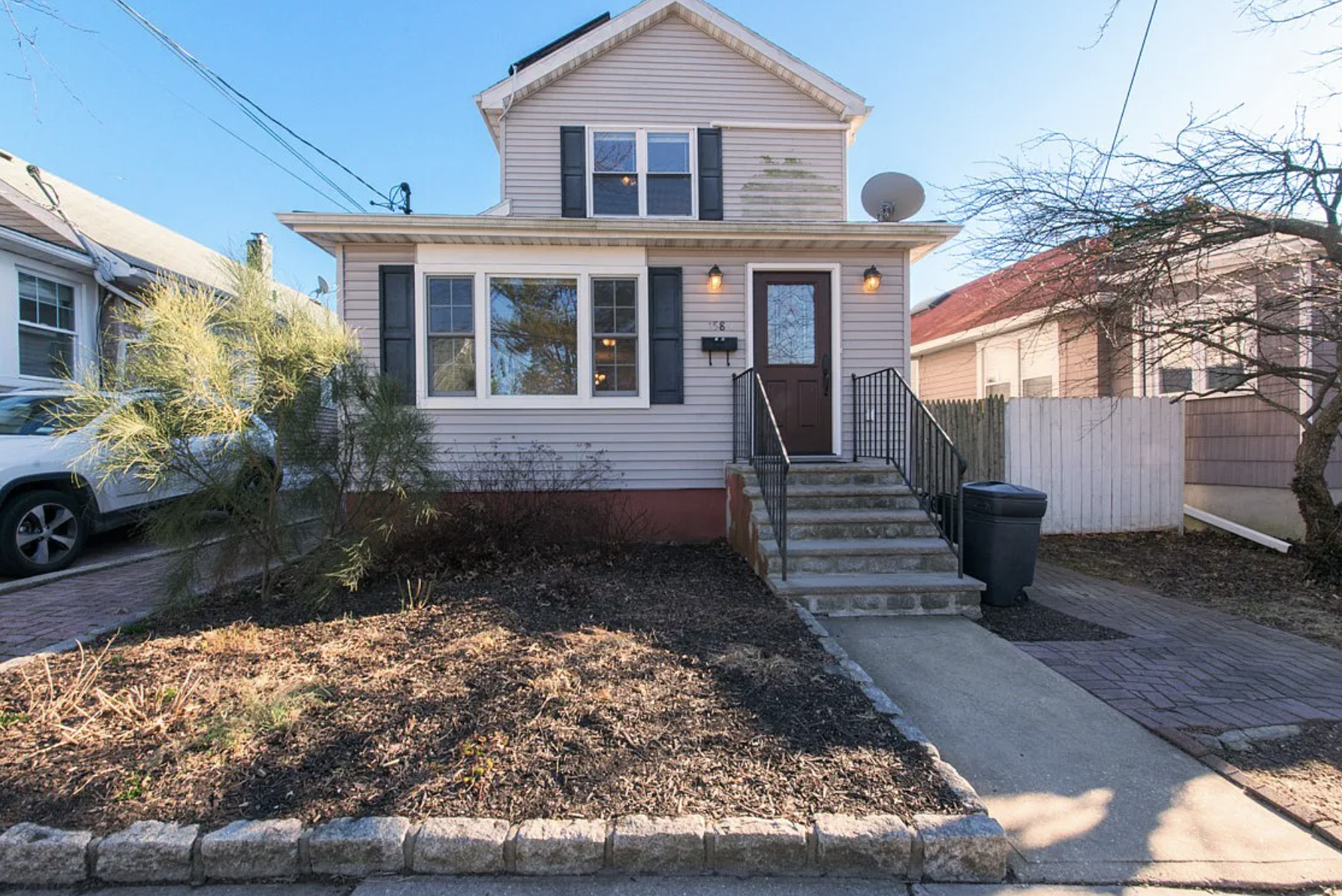 Listed for $698,000, reduced from $747,000, this single-family house, built in 1925, has three bedrooms and two baths. The 1,575-square-foot residence has skylights, hardwood floors, a walk-in closet, a kitchen with a breakfast room, central air, a solar-energy system, a fenced yard, and a full basement.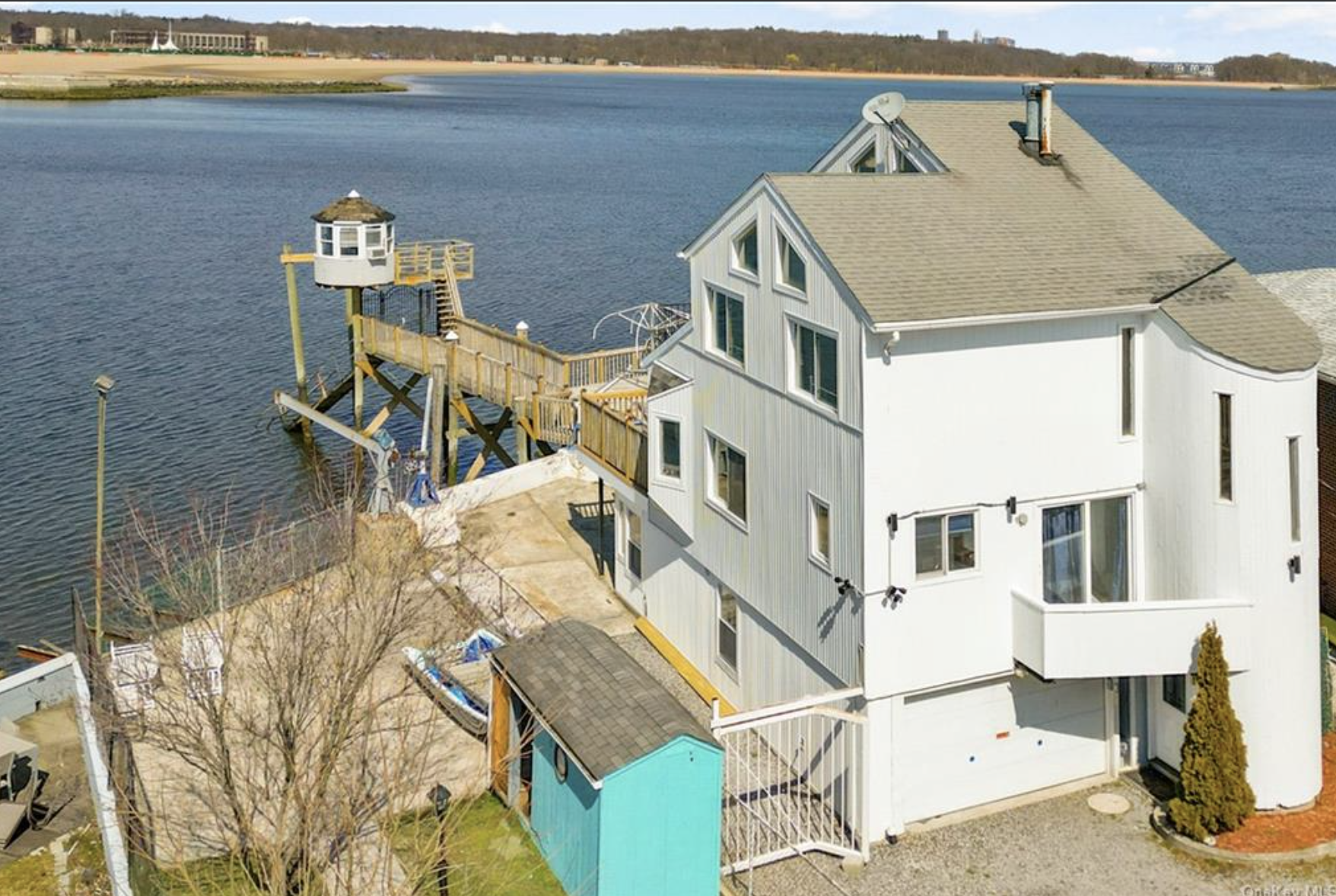 This 1,650-square-foot single-family house, listed for $1.25 million, has three bedrooms, three full baths, and one half bath. Other amenities of the 1986 residence include a private dock, waterfront access, a new kitchen, a garage, and a balcony. The lower level, designed for entertaining, has a fireplace, a kitchenette, a deck, and a pool.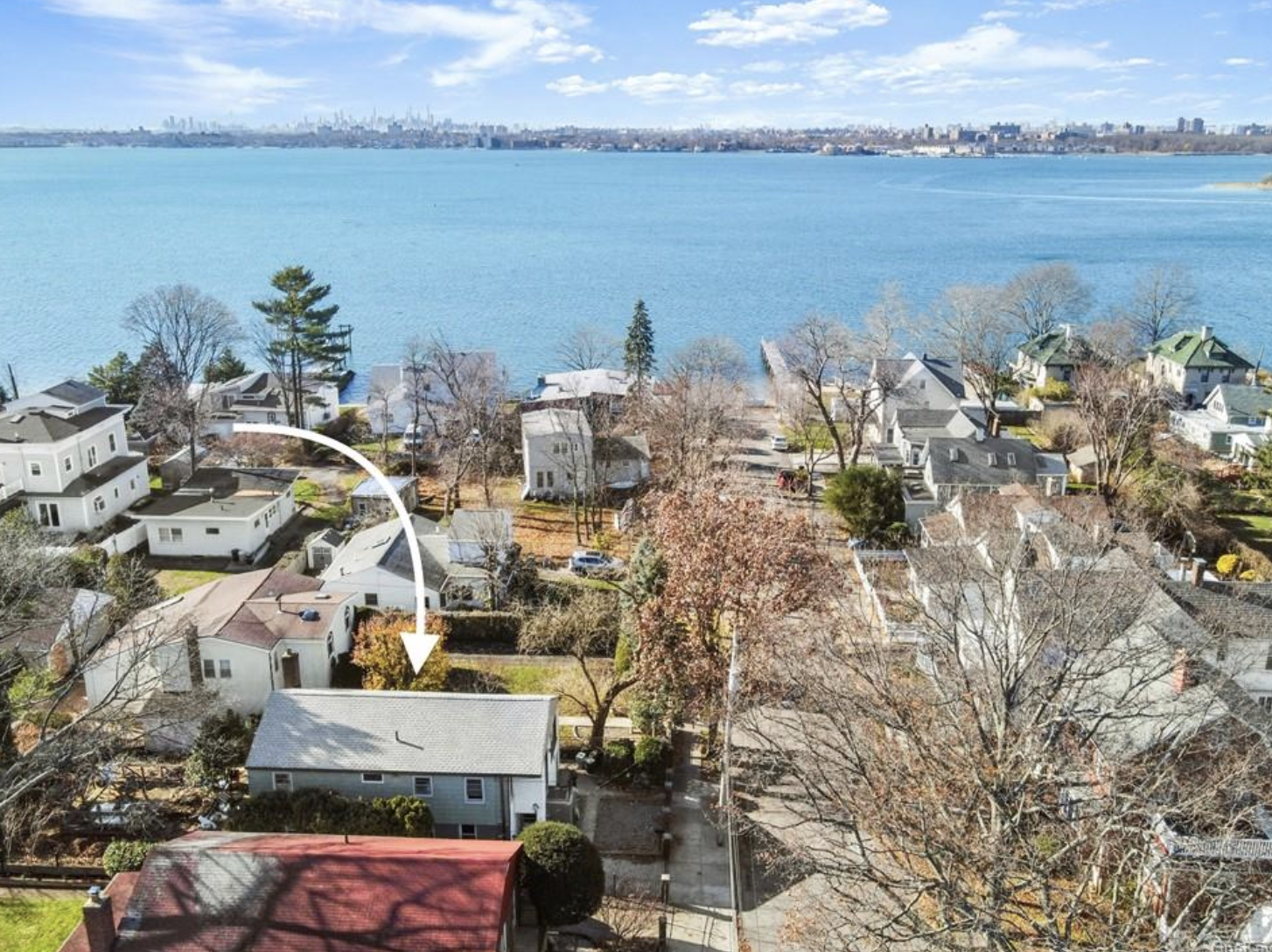 Listed for $750,000, this two-family house, built in 1955, is reduced from $795,000. Recently renovated, the 1,764-square-foot residence has four bedrooms, two baths, hardwood floors, central air on the first floor, and a kitchen with stainless steel appliances and a marble-topped island.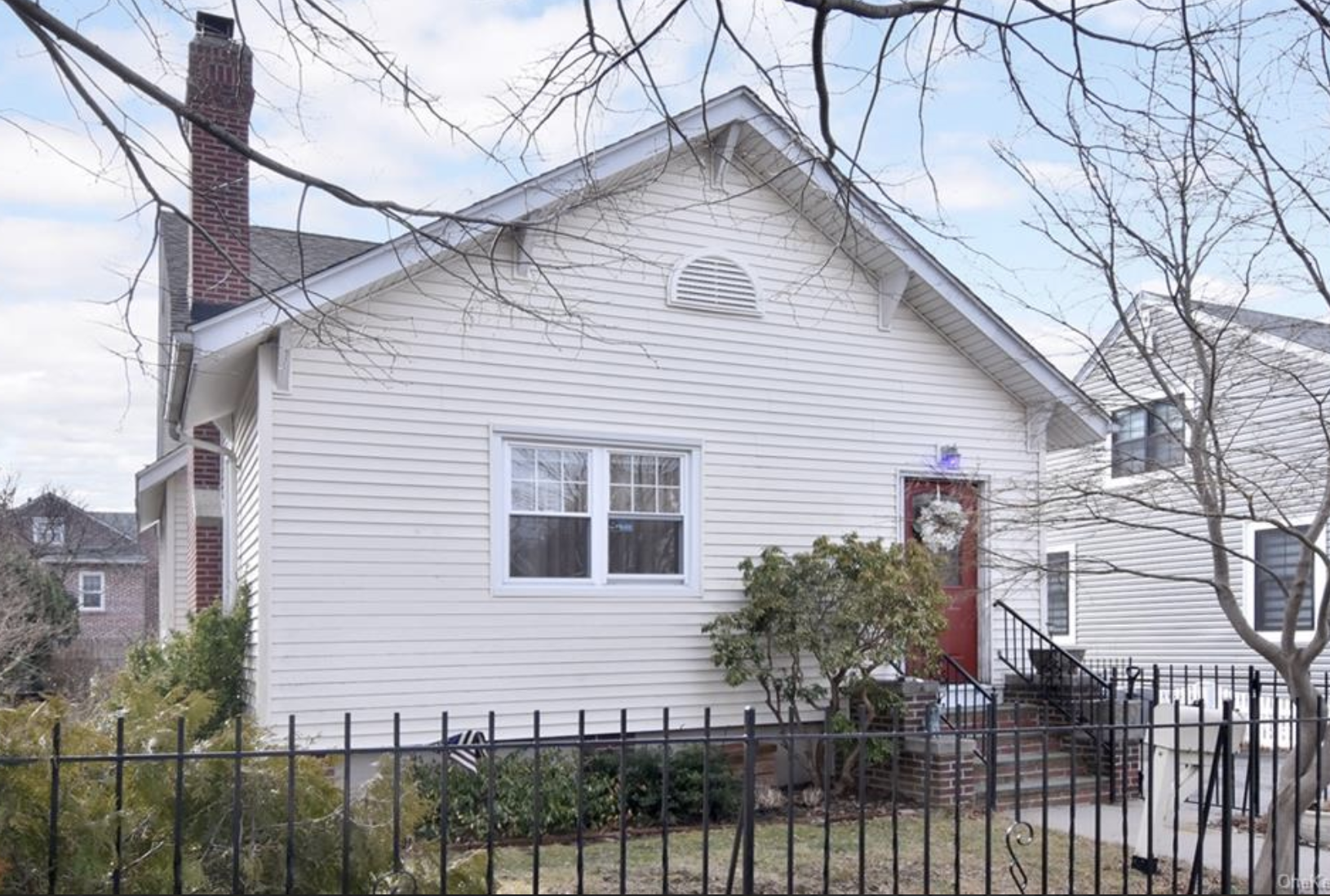 Built in 1925, this 1,890-square-foot single-family house, listed for $749,000, has five bedrooms, two baths, a fireplace, an eat-in kitchen, and a garage. The classic Colonial is on a private beach owned by the neighborhood association.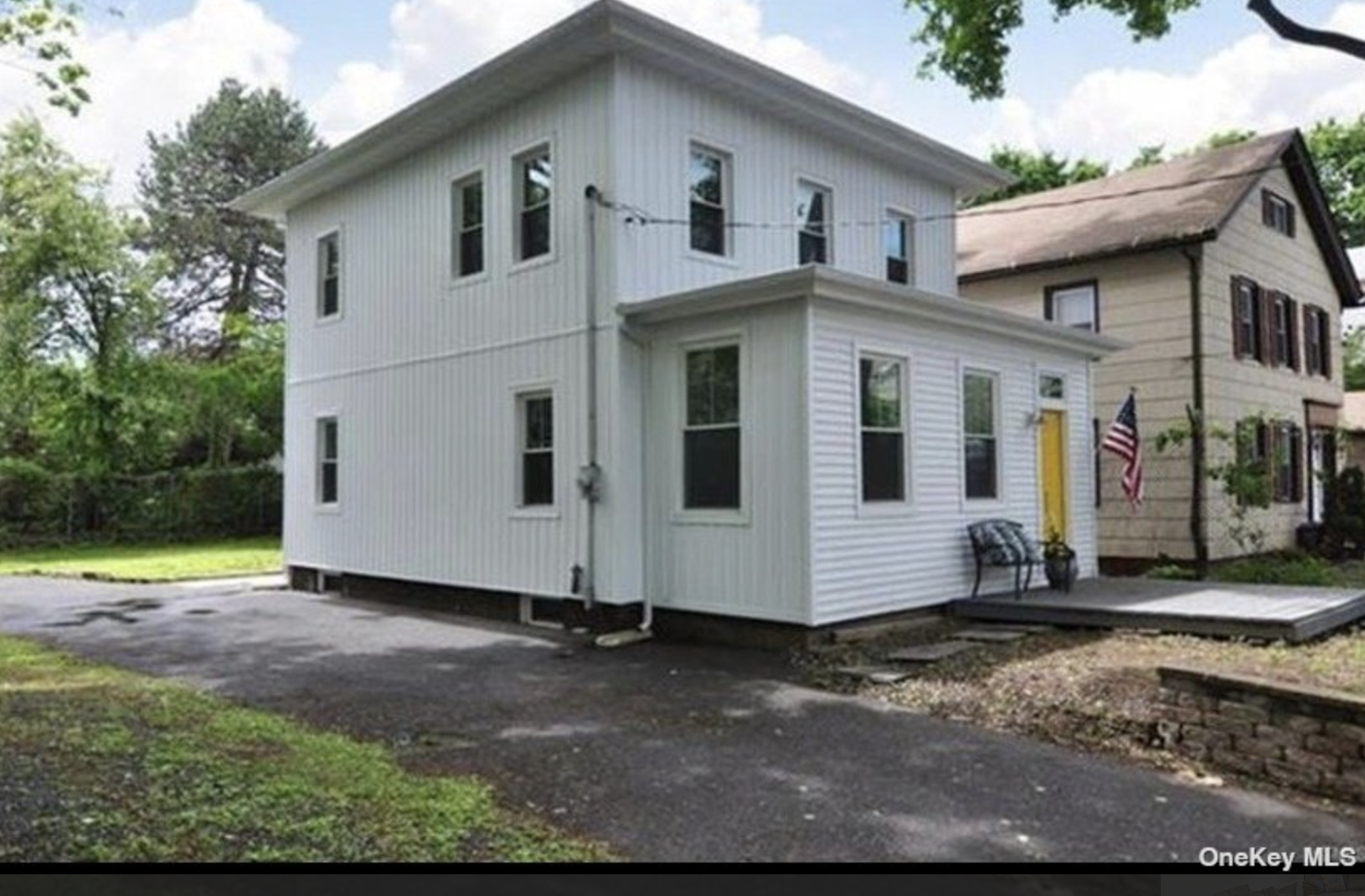 This single-family frame house, which dates to 1900, is listed for $649,999, reduced from $675,000. The 1,555-square-foot residence has three bedrooms, two baths, a large backyard, a finished basement, and an updated kitchen.
Nancy A. Ruhling is a freelance writer based in New York City.
Brick Underground articles occasionally include the expertise of, or information about, advertising partners when relevant to the story. We will never promote an advertiser's product without making the relationship clear to our readers.