Buy Curious
What to know about buying in Morris Park, where vintage Colonials and public transit attract families and commuters
One families run from $650,000 to $1.2 million (in Indian Village); two families start around $825,000
Transit options include the 5 train and multiple bus lines; a new MetroNorth station is being built
The northeastern Bronx neighborhood of Morris Park, which produced mystery writer Mary Higgins Clark and talk-show host Regis Philbin, caters to families, many of whom have lived here for generations.
If the culturally diverse community seems familiar, it may be because it has been the location for a number of movies, including 2012's "Men in Black 3" and 1980's "Raging Bull." 
In this week's Buy Curious, Joseph Cosentino, broker/owner of Morris Park Realty Group, and Jay Pegram, a broker at eXp Realty, give us the inside story on Morris Park.
The question:
I've been told that Morris Park is affordable compared with other parts of the Bronx. What can you tell me about real estate prices in the community?
The reality:
It depends on where in Morris Park you want to buy because prices vary block by block, Cosentino explains, adding that the neighborhood traditionally was a good choice for first-time buyers looking for a deal.
"It was always affordable, but in the last three years, that has been changing," he says. "It's not the most expensive neighborhood in the Bronx, but it's a little more expensive than areas like Castle Hill, Soundview, and the Central and Western Bronx."
Pricewise, Pegram notes, it falls in between its two geographic neighbors: "It's less expensive than Pelham Parkway and more expensive than Van Nest."
Where is it?
Morris Park, which is mostly residential, is bounded by Van Nest on the southeast and Pelham Parkway on the northeast.
Why would NYers want to move to Morris Park?
There are a variety of amenities that New Yorkers find attractive. "It's safe, has great public transit, which is important because many of the residents work in Manhattan, and has a good mix of cultures and restaurants and shops," Cosentino says.
The public elementary schools, including a charter school, and several private schools bring families in, though there is no high school, he notes.
New Yorkers like the fact that Morris Park "is still neighborhoody," Pegram says, adding that it is defined by local shops and restaurants.
Where in Morris Park should you live?
There's only one named subsection of Morris Park called Indian Village, consisting of four blocks of streets named after American Indian tribes near the boundary. It has some of the larger houses, properties, and prices in the community.
What are housing and pricing like?
There are only 18 properties on the market, according to OneKey MLS.
"It's definitely a seller's market, because inventory is so low, though this is changing because of the rising interest rates," Cosentino says. "But sellers are coming back to reality, and they will have to reduce their prices to sell."
Most of the houses are one- and two-family center- or side-hall Colonials dating to the 1950s and '60s, although a number are from the 1920s, and 30s (or earlier). Many are detached; others are attached.
Prices depend on location, style, and condition, with renovated houses demanding the most money. 
According to Cosentino, one families typically sell for $650,000 to $750,000 but can go as high as $1.2 million if located in Indian Village. Two families generally bring $825,000 to $1.2 million, three and four families $1.2 to $1.5 million.
The few co-ops on the market run $160,000 to $250,000, and condos, even rarer, are about $185,000 to $300,000.
Is there a lot of new development? 
There is no new significant, large-scale residential development, Cosentino says, because the area was downzoned about five years ago.
What's the transportation situation?
The No. 5 subway line serves Morris Park. There also are buses, some of which connect to other subway lines: Bx8 (to the Nos. 2 and 5 trains), Bx12 (to the A train), Bx21 and Bx31 (to the No. 6 train), and BxM10 to and from Midtown Manhattan.
Bee-Line buses BL60, BL61, and BL62 go to Westchester.
By 2027, there will be an additional travel option when Metro-North adds four stations, including one at Morris Park, that will connect the East Bronx with Manhattan's Penn Station.
What is there to do?
Loreto Playground is the community's major green space and gathering place. It has basketball, bocce, and handball courts and also hosts concerts, events, and festivals.
For bicycle enthusiasts, the Bronx Greenway Mosholu/Pelham System runs along Pelham Parkway to City Island. "In the spring and summer, people hang out on the parkway—they have picnics, walk their dogs, and play ball," Cosentino says.
Locals walk to the Bronx Zoo and the New York Botanical Garden, which are in nearby neighborhoods.
What's the restaurant/nightlife situation?
There are a variety of restaurants and bars with an emphasis on Italian cuisine.
Favorites include Patricia's of Morris Park, an Italian restaurant known for its pastas, wood-fired pizza, and comprehensive wine list; Addeo's of the Bronx, a family-owned bar and eatery that serves pizza and Italian dishes; Emilio's of Morris Park, a casual pizza joint; Pine, which has been serving family-style Italian fare since 1969; and Enzo's of Williamsbridge, another culinary icon in the community offering traditional Italian. 
La Masa specializes in Colombian dishes. Morris Park Inn is a sports bar/restaurant, and Jays Tavern has a pool table, jukebox, and outdoor seating.
How about grocery stores?
Big Deal Foodtown is the community's only supermarket.
"Stop & Shop closed, and we really need another big grocery store," Cosentino says, noting there's a good selection of locally owned delis and markets.
Check out these listings in Morris Park.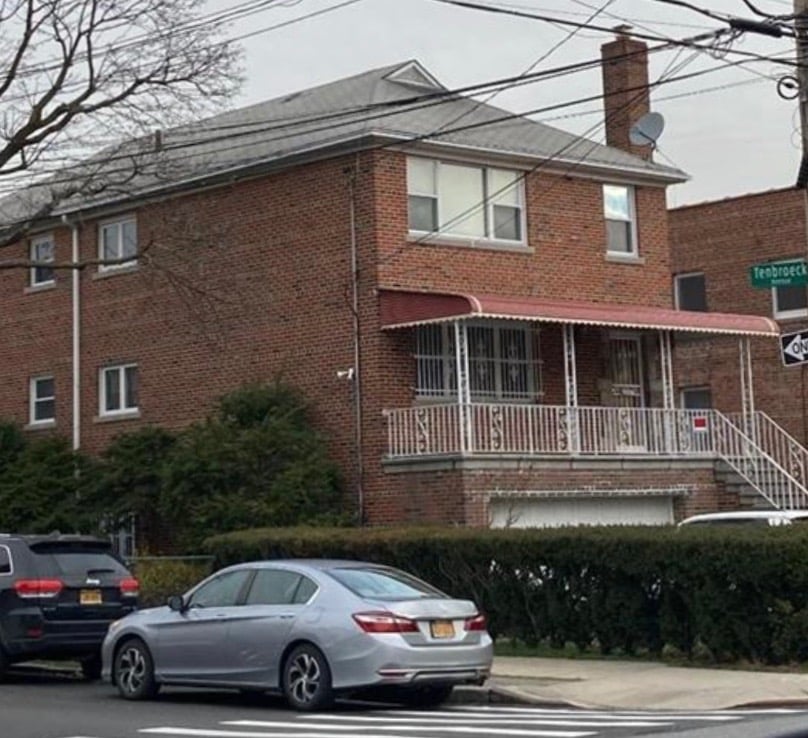 This 3,216-square-foot, two-family house was built in 1960 and sits on a corner lot. The detached brick residence has six bedrooms, three baths, a front porch, two-car garage, and wide driveway for two more cars. It is listed for $1.65 million.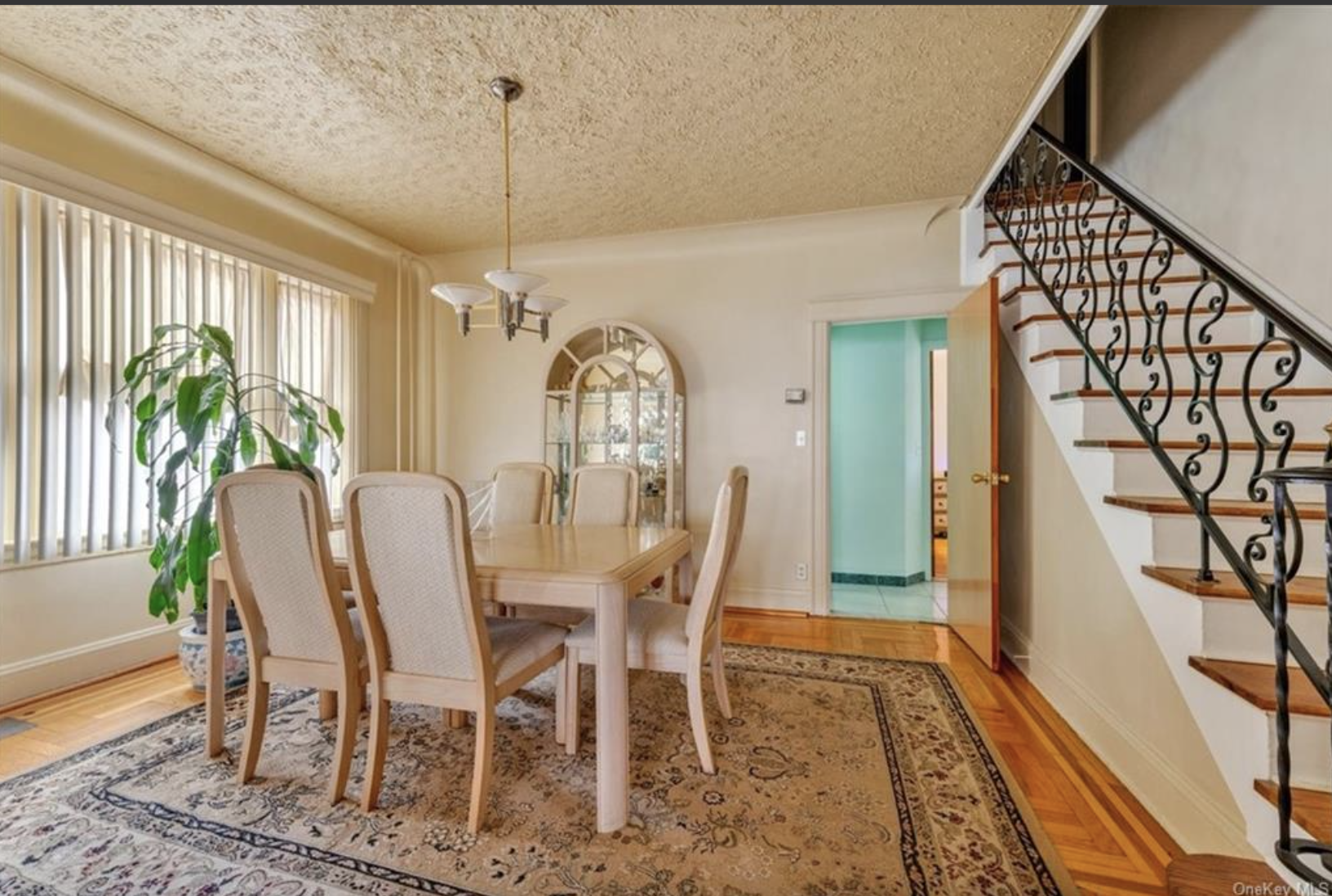 Built in 1925, this single-family detached brick and stucco house is listed for $1.29 million. It has four bedrooms, three baths, an eat-in kitchen, a fireplace, wine cellar, and finished basement with a separate entrance. Other features include a large patio and an in-ground swimming pool.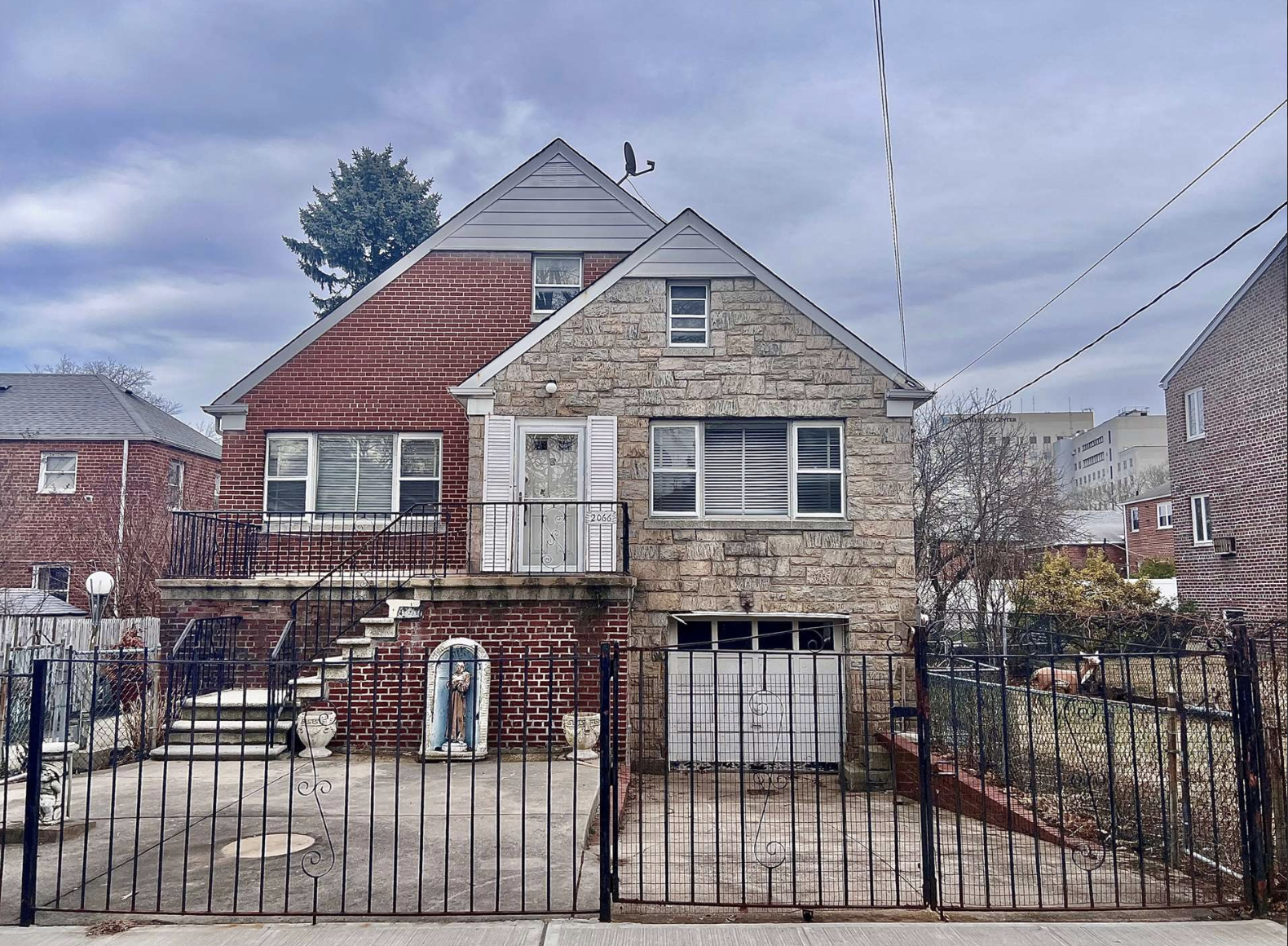 Listed for $1.25 million, this two-family detached brick and stone house spans 4,364 square feet. The circa-1950 property has eight bedrooms, four baths, hardwood floors, and a one-car garage.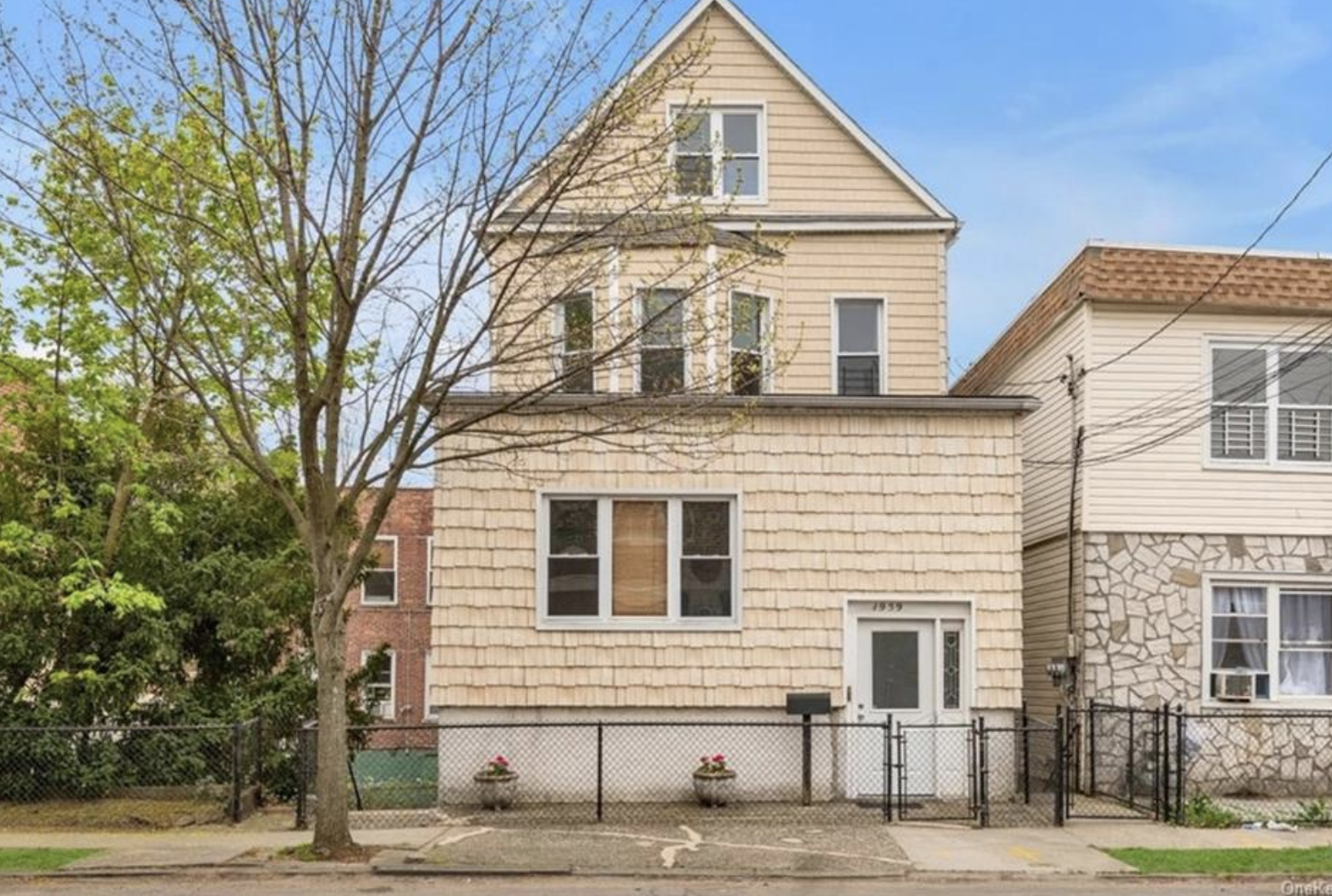 With nine bedrooms and four baths, this four-family house is on the market for $1.248 million. The three-story, 3,843-square-foot residence dates to 1899 and features hardwood floors and a private yard.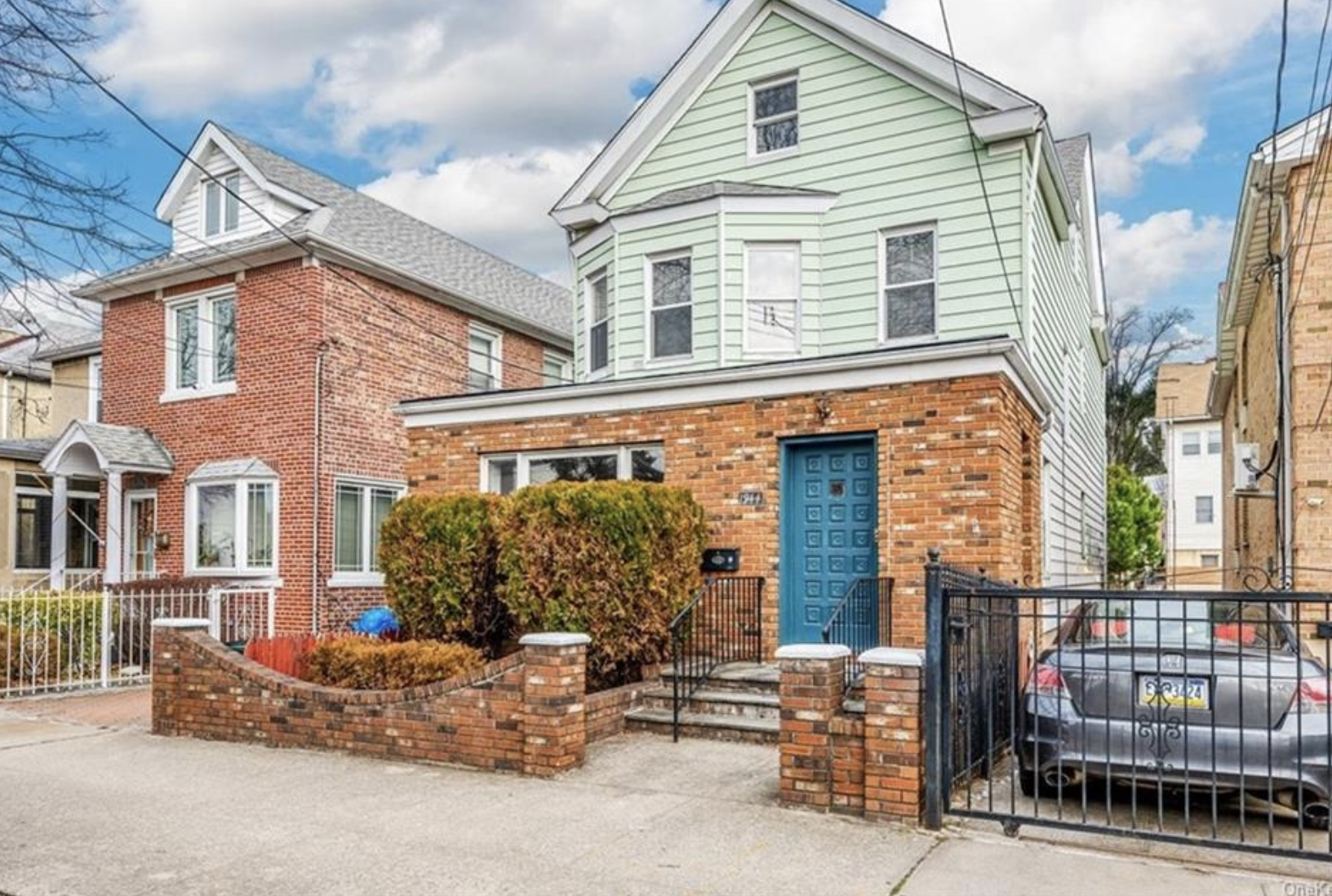 Recently renovated, this two-family detached five-bedroom, two-bath house was built in 1910 and includes hardwood floors, a back patio, gated driveway, and finished basement. It is on the market for $849,000. The contract is pending. 
Nancy A. Ruhling is a freelance writer based in New York City.
Brick Underground articles occasionally include the expertise of, or information about, advertising partners when relevant to the story. We will never promote an advertiser's product without making the relationship clear to our readers.