Buy Curious
What to know about buying in Fieldston, the Bronx, a posh enclave with historic estates and elite schools
Most of the neighborhood lies within a historic district with homes dating from 1909 to the 1960s
Single-families that need rehab start at $1 million while mint-condition homes can go for over $4 million
Though not as common, one- and two-bedroom co-ops and condos typically sell for $160,000 to $300,000
The northwest Bronx community of Fieldston, one of the few privately owned neighborhoods in New York City, is a bit of suburbia on the cusp of the city that's known for its large single-family estates and streets shaded with canopies of century-old trees.
The bucolic neighborhood, most of which is part of a historic district, is home to two renowned private college-prep schools—Ethical Culture Fieldston (alums include photographer Diane Arbus, TV personality Barbara Walters, actress Sofia Coppola, and musician/songwriter Sean Ono Lennon) and Horace Mann (with litigator Barry Scheck who got O.J. Simpson off the hook and former New York Governor Eliot Spitzer as celebrity grads).
Riverdale Country, another prestigious prep school, is right outside Fieldston's borders.
In this week's Buy Curious, Aaron Kass, an agent at Compass, and Ramona Vicenty, an agent at Corcoran, give us the inside story on Fieldston.
The question:
I've heard that Fieldston is one of the more expensive, if not the most expensive, neighborhoods in the Bronx. What can you tell me about it?
The reality:
"It definitely is the most expensive area of the Bronx, with the exception of the estate section of Riverdale, which is right next door," Kass says, adding that it is, however, "cheaper than other areas of the city, and it's just over the bridge from Manhattan and only 30 minutes to Midtown by car when there's no traffic." [Editor's note: In the first quarter, Fieldston landed on PropertyShark's 50 most expensive NYC neighborhoods for the first time, zooming to No. 41 from No. 140 thanks to an increase in single-family deals.]
Vicenty notes that the northern part of the community is close to Westchester, and depending on the location and sizes of the house, the property taxes may be lower in Fieldston.
Where is it?
Fieldston is bounded by Manhattan College Parkway on the south, Henry Hudson Parkway on the west and north, and Broadway on the east.
Why would NYers want to move to Fieldston?
Its charm and beauty are its greatest assets, Kass says. "The architecture is historic. It feels like a park surrounded by mansions, there are so many old trees that sometimes you can't see the sky, and the roads follow the natural contours of the land. You feel like you've been teleported to Westchester or Forest Hills."
Luxurious and exclusive, Fieldston, which Kass says is one of the Bronx' hidden gems, offers a variety of amenities, including private parking and security.
The stellar private and public schools, easy access to public transportation, parks, and proximity to Manhattan, "are great reasons to bring the family here," he says.
Fieldston attracts New Yorkers who "are looking for a green space in the city with the feel of a suburban enclave," Vicenty says. "It's a scenic utopia—you don't realize that you're in one of the five boroughs because it's so private, and you can go hiking and biking. It has a real neighborhood feel."
Where in Fieldston should you live?
There are no substantial named subsections of the community.
What are housing and pricing like?
The neighborhood is defined by single-family houses, many of them 50 to 100 years old and in a variety of revival styles ranging from Tudor to Mediterranean. The lot sizes, three quarters of an acre to an acre, are large by Bronx and New York City standards.
Most of the neighborhood is in a historic district, and the architecture adheres to strict design standards. "The first houses were built in 1909, and many were designed by noted architects of the time," Kass says, "but in the 1960s, the rules were relaxed, so you do see some mid-century modern ones."
The houses don't turn over very often—StreetEasy lists only four for sale as of this writing—because "people tend to stay in the neighborhood for a long time," Kass says, adding that when they do come on the market, the houses generally need to be renovated.
Prices depend on square footage, location within Fieldston, and overall condition of the house. According to Kass, single families in need of renovation generally ask $1 million to $1.2 million, while those in great condition command $2 million to $4 million or even higher. A recently renovated residence, for example, sold off-market for $4.5 million.
He notes that a new development, Villanova Heights, comprises 15 mansions of 7,500 to 15,000 square feet in classic American architectural styles. The residences, which became opened in 2022, are on the market for $6.75 million to $8.75 million.
"It's a private development with private streets within a private community," he says, adding that it has a clubhouse.
There are some co-ops and condos on the borders of Fieldston that Kass says are "reasonably priced" at $160,000 to $220,000 for one-bedroom units and $200,000 to $300,000 for two bedrooms. 
A few apartment buildings also exist—one bedrooms typically rent for $1,800 per month, and two bedrooms can go as high as $2,300. Single-family houses, he adds, rent for anywhere from $5,000 to $10,000 per month, although the Villanova Heights residences are $18,500 to $22,500, according to the developer's website.
Is there a lot of new development? 
Other than a new rental building nearby Manhattan College Parkway and rare new-construction single-family boutique developments like Villanova Heights, there isn't much upcoming residential development, Kass says.
What's the transportation situation?
The No. 1 subway makes stops in Fieldston and Metro-North has a stop in the area. The Bx9 bus serves the community, and the BxM1, BxM2, and the BxM3 go to and from Manhattan. Plus there's Bee-Line bus service to Westchester.
What is there to do?
The 140-acre Indian Pond is in the center of the community.
Van Cortlandt Park, which is right next door to Fieldston, has everything from playgrounds to basketball courts and cricket fields.
Also nearby, Van Cortlandt Park Golf Course, also known as "the Vanny," is the country's oldest public golf course. It's a short walk from the No. 1 train.
Wave Hill, a 28-acre public garden and cultural center in Riverdale, offers a variety of programs and events.
What's the restaurant/nightlife situation?
Although Fieldston is exclusively residential, there are bars and restaurants right outside its borders.
Favorites include earlybird café, Bronx Burger House, Downey's Bar & Grill, Beccofino, Frida Tacos, Emiliano's Italian Specialties Market, Jake's Steakhouse, Lloyd's Carrot Cake, and An Beal Bocht Café, an Irish pub that hosts comedy, poetry, musical, and theatrical events.
How about grocery stores?
There are no major grocery chains in Fieldston. Residents tend to head to North Riverdale and Riverdale to shop at Key Food, CTown, and a weekly farmers' market.
Check out these listings in Fieldston.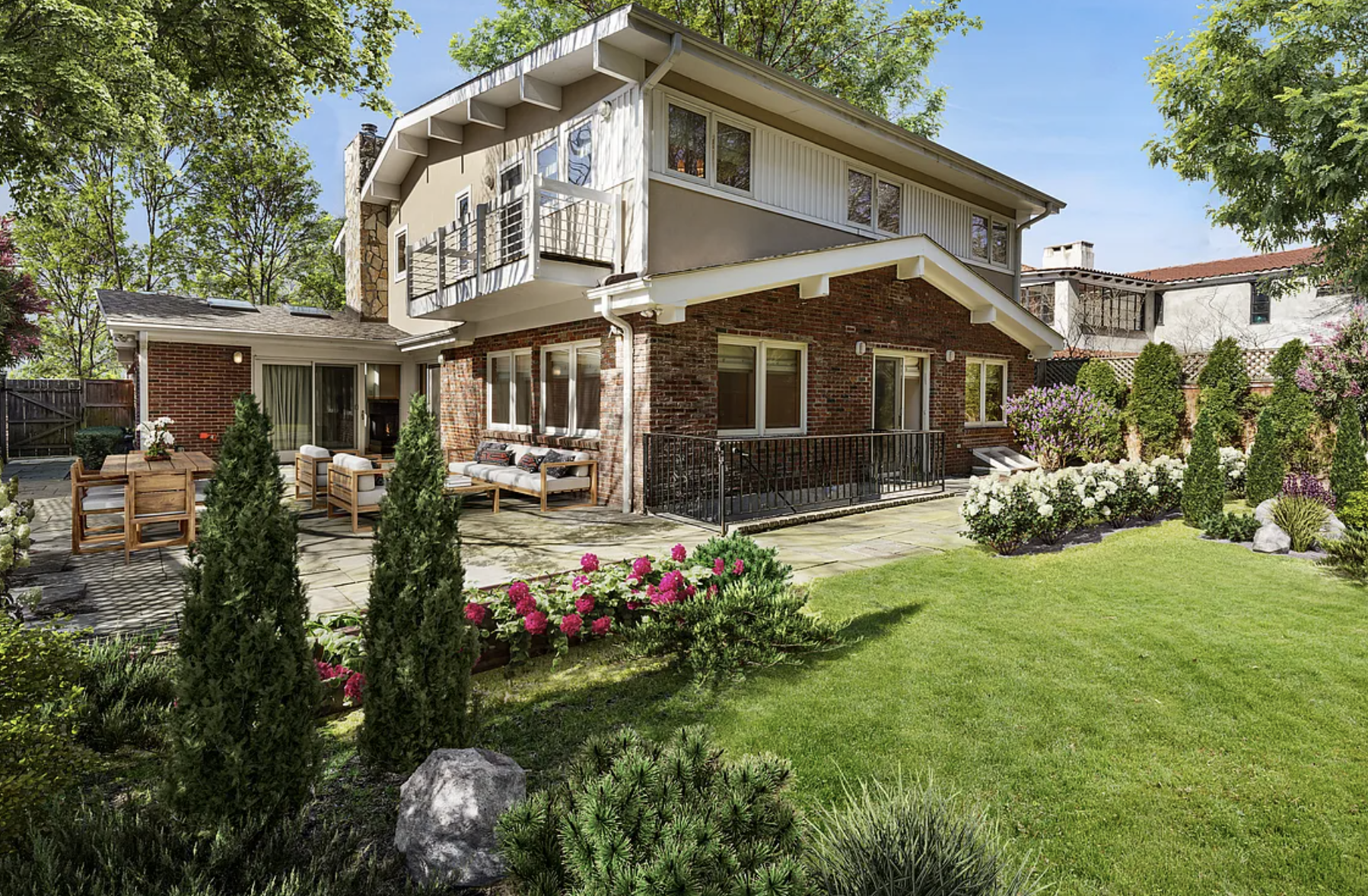 This recently renovated 4,408-square-foot mid-century modern house was built in 1968 and has five bedrooms, five full baths, one half bath, an eat-in-kitchen with a skylight, and a gas fireplace that heats the kitchen and dining room. A first-floor guest room has an en-suite bath; the primary suite has two walk-in closets and a bubble-jet tub. Other features include a backyard enclosed with a cedar privacy fence and a one-car attached garage. The asking price is $2.7 million.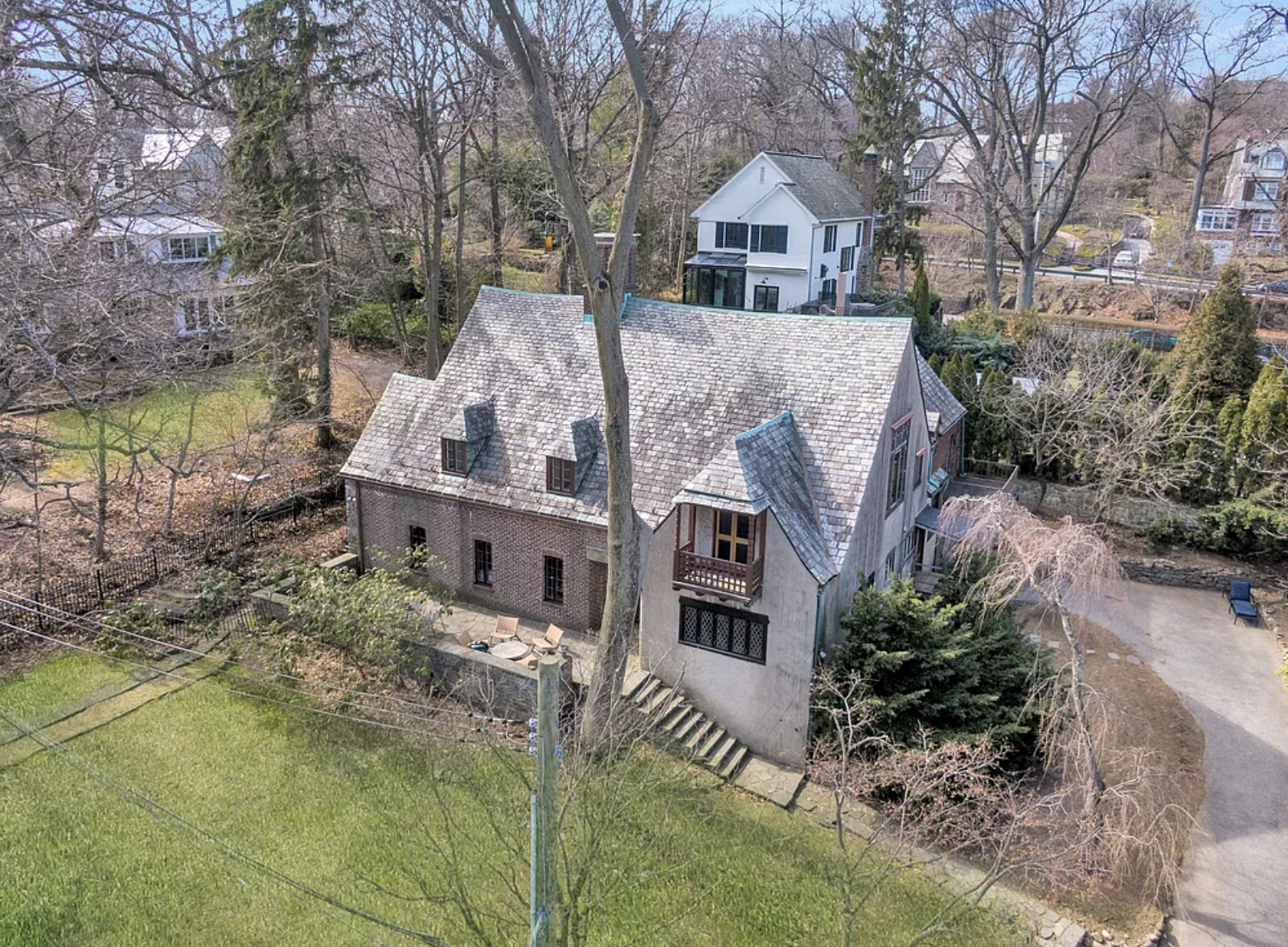 Built in 1929, this Medieval Revival-style house is listed for $2.45 million. The 12-room residence, set on a quarter of an acre, has five bedrooms, three full baths, one half bath, an eat-in kitchen, a walk-through butler's pantry, and a a wood-burning fireplace. There's also a front dining terrace, rear patio, private driveway, and one-car garage.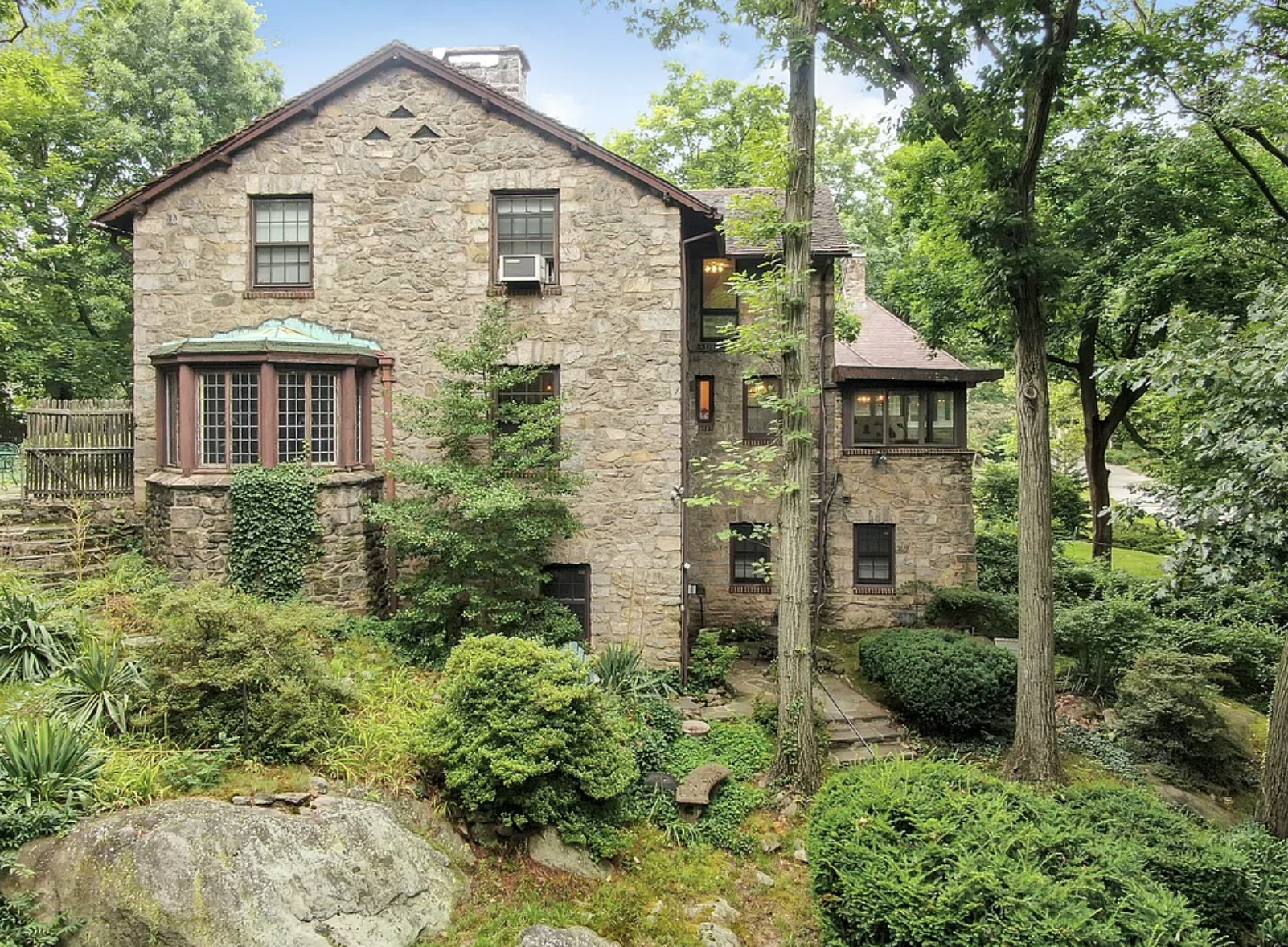 This 10-room stone residence, which dates to the late 1920s and sits on a hillside cul de sac, has three bedrooms, three full baths, one half bath, an eat-in kitchen, formal dining room, two fireplaces, and two sunrooms. In addition to the three upstairs bedrooms, there are two downstairs guest rooms with a full bathroom and their own eat-inn kitchen. The house also incluees front and back patios, a private driveway, and garage. It's on the market for $1.775 million, reduced from $1.995 million.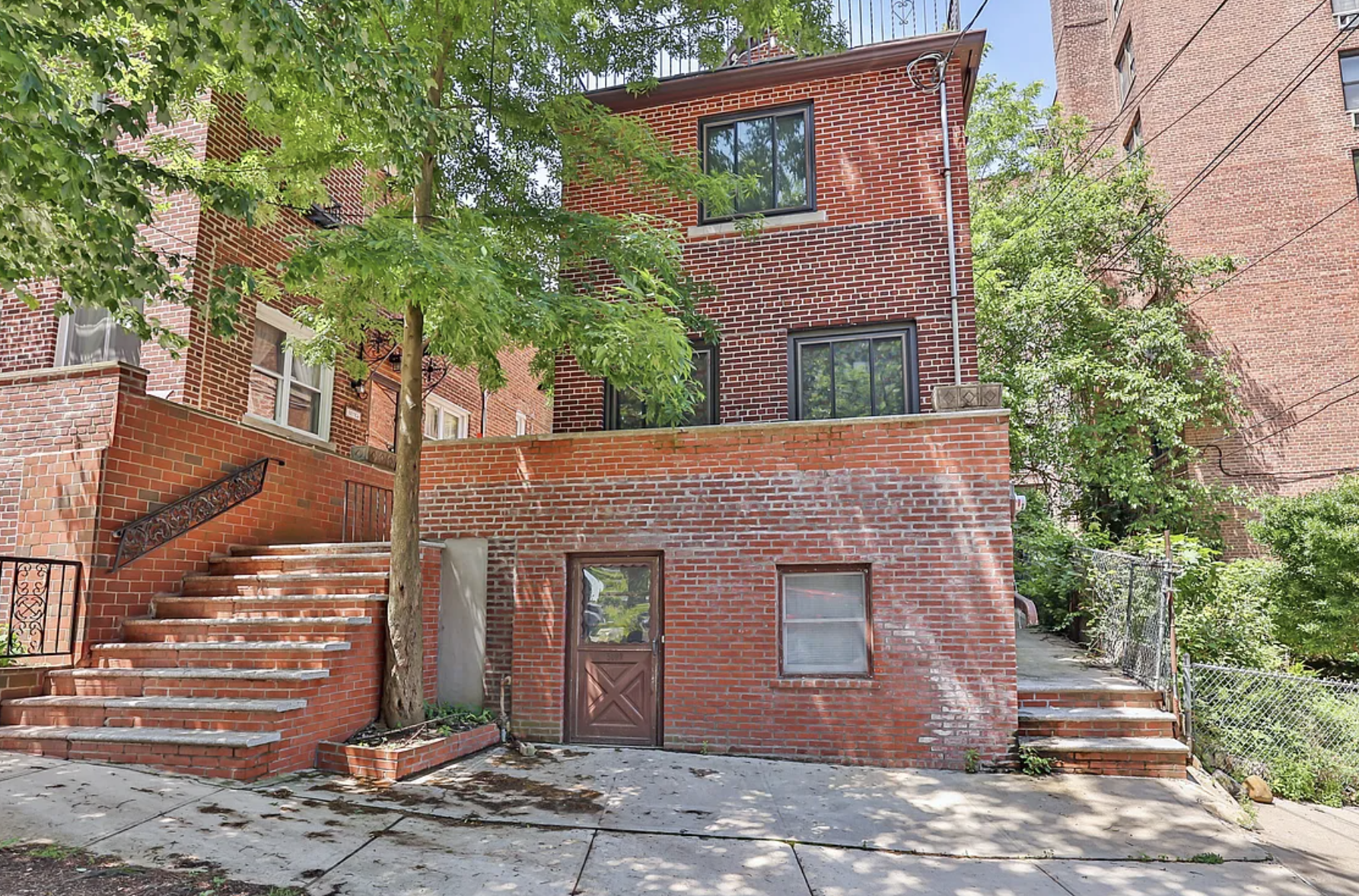 Listed for $999,000, this multi-family red brick house has five bedrooms and four baths in three units, though the listing says the circa-1930 residence is best for single-family use.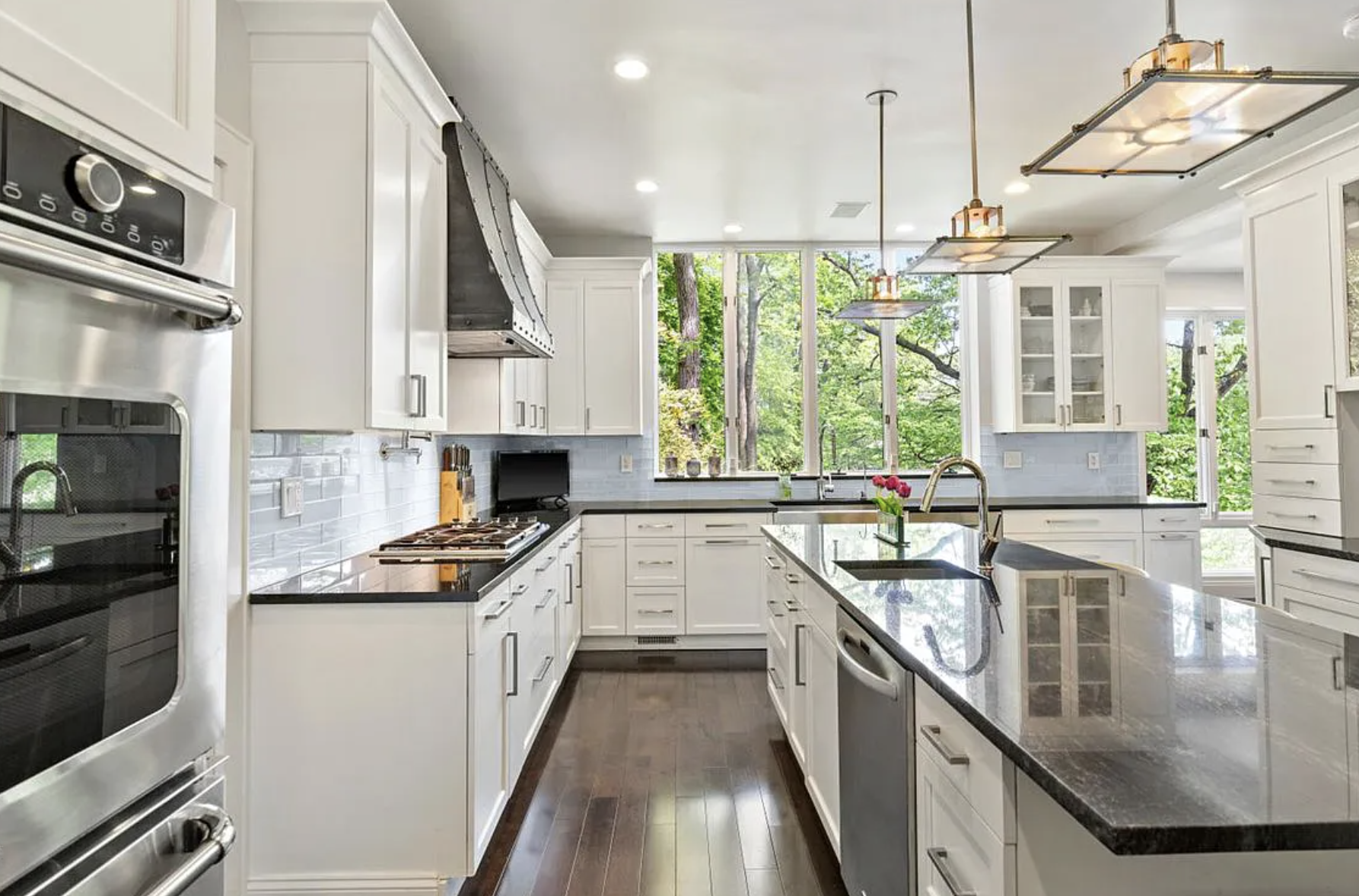 Originally listed for $3.695 million, this 1920 English Manor-style estate has been reduced to $3.495 million.The 7,100-square-foot house, updated in 2015, has six bedrooms, six full baths, one half bath, picture windows, 10-foot ceilings, a fireplace, skylights, French doors, a formal dining room, high-end kitchen appliances, a terrace, original millwork and ornamentation, hardwood floors, a sprinkler system, and an attached two-car garage. It is located on a private cul de sac. 
Nancy A. Ruhling is a freelance writer based in New York City.
Brick Underground articles occasionally include the expertise of, or information about, advertising partners when relevant to the story. We will never promote an advertiser's product without making the relationship clear to our readers.