Ask an Expert
Why are condo common charges so high in NYC?
Manhattan condo fees averaged $2,123 a month in the second quarter
Common charges 2-3 times higher in Manhattan than Queens, Brooklyn
Inflation, energy, compliance costs drive fees up 4-6 percent on average this year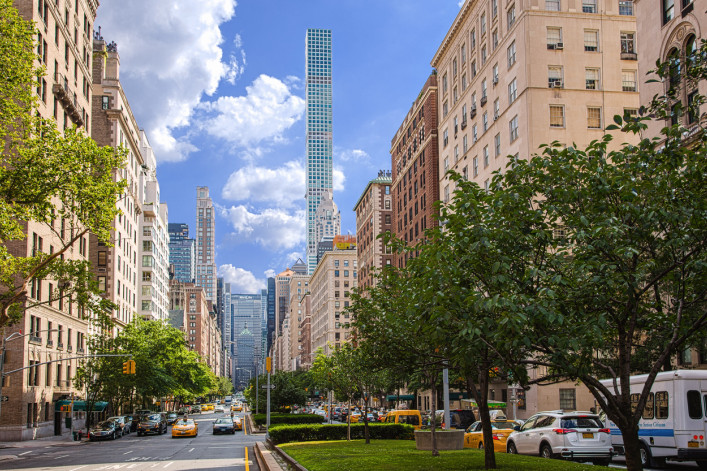 Why are condo common charges so high in New York City?
Condo common charges—covering operating expenses like staff, repairs, amenities, property management and insurance—are high partly because the cost of doing business in New York City is high. But that's only part of the story, our experts say, who warn of sharply higher fees to come. 
Inflation, energy, and compliance costs drive up NYC condo fees 
"Most condos we work with in NYC are seeing common charges increase by a minimum of 4 to 6 percent this year," says Orest Tomaselli, the president of project review at Condo Tek, which has reviewed 83 percent of the city's new construction buildings and 15 to 20 percent of existing co-op and condo buildings to determine whether they are eligible for mortgage financing. "Some condos are experiencing a 20 to 30 percent increase in common charges," he says.
Several culprits are to blame.
"If you poll most condo groups or property managers right now, they will tell you the same thing—heating oil costs are through the roof," Tomaselli says. "For an average 100-unit building in New York that uses No. 4 fuel oil, the average cost was around $72,000 last year. This year it's doubling to $150,000."
Repair costs are also under inflationary assault.
"When a roof or HVAC unit needs repair or replacement, we are seeing in some cases a 100 to 150 percent increase in the cost of the component and more so in the cost of labor," Tomaselli says.
He also blames new lending compliance guidelines that went into effect at the beginning of 2022. Among other things, the guidelines require condos to establish a reserve fund for future repairs equal to 10 percent of the operating budget in order for Fannie Mae and Freddie Mac to continue to buy mortgages issued by lenders.
"Most buildings are adding this 10 percent line item in for the first time," he says.
Now factor in green energy requirements of the city's Local Law 97.
"Some of the costs of electrifying the building or replacing the boiler are starting to go into place," Tomaselli says. "Some condo buildings are seeing massive 100 percent increases in monthly fees if you include special assessments." 
Average condo fees in Manhattan 2-3X higher than Queens, Brooklyn
Manhattan common charges averaged $1.49 per square foot, or $2,123 per month, for condos that sold in the second quarter of 2022, says Jonathan Miller, CEO of appraisal firm Miller Samuel. That's double the .74 per square foot average in Queens and triple Brooklyn's .56 per square foot. (See chart below.)
| | | | | | | |
| --- | --- | --- | --- | --- | --- | --- |
| Second quarter 2022 | Manhattan | Brooklyn | Queens | Miami Beach | Tampa | Greenwich |
| Average sales price | $3,045,401 | $1,318,522 | $790,338 | $1,205,314 | $458,896 | $1,151,785 |
| Average square feet | 1,428 | 1,173 | 838 | 1,285 | 1,188 | 2,000 |
| Average common charge | $2,123 | $652 | $618 | $1,486 | $401 | $853 |
| Average price per square foot | $2,133 | $1,124 | $943 | $938 | $386 | $576 |
| Average common charge per square foot | $1.49 | $0.56 | $0.74 | $1.16 | $0.34 | $0.43 |
| Average sales price per common charge | $1,428 | $1,173 | $838 | $1,285 | $1,188 | $2,000 |
Source: Miller Samuel
What accounts for the disparity among boroughs? Tomaselli has a few theories.
"We are seeing many condo buildings in Manhattan that have staffing needs that are much larger than in Brooklyn," Tomaselli says. 
That's not just because lots of newer buildings in neighborhoods like Williamsburg rely on virtual doorman systems instead of doormen, he says. It's also because many condos constructed in Manhattan in the past decade took advantage of tax abatements from the city. One of the strings attached is a requirement to employ a certain number of unionized staff members.
"What ends up happening is that instead of cutting jobs, these buildings cut repairs and corners," Tomaselli says. Staff costs keep rising, and the buildings must eventually ante up for the inevitably higher cost of deferred maintenance.
Another reason average condo common charges are lower in Brooklyn and Queens may have to do with buildings skewing newer: More modern buildings require less maintenance and repair and have fewer compliance issues to correct.
Though it may be cold comfort to Manhattan condo owners, Miller says common charges are "not necessarily as high as you think when you look at it in context of what homes sell for in other markets." 
For example, even though the average condo sales price in Manhattan was 150 percent higher than Miami Beach ($3.045 million vs. $1.2 million), common charges per square foot were only 28 percent more (see above chart).
Tips for finding a condo with low common charges
If you're looking to buy a condo with comparatively low common charges, start by setting online search parameters to filter out monthly fees above a certain amount, says Deanna Kory, a real estate broker at Corcoran. To do this on StreetEasy, for example, set a limit on maintenance under the heading "property type."
"In some cases, the larger buildings will have lower charges because the costs are spread over many more units," Kory says. "And of course, if there are fewer amenities, sometimes that will lower costs. Certainly if a buyer does not need someone at the door that will help."
In light of new lending guidelines and Local Law 97 upgrades, you and your real estate lawyer will also need to dig deeper than ever before to avoid an expensive post-closing surprise.
"There are a lot of new questions that need to be asked," Tomaselli says. "Have they been repairing their building appropriately? Have they electrified their building? Are they compliant with Local Law 97? Are they reserving appropriately for future repairs? If you only ask the old [due diligence] questions, you could wind up paying double the common charges."
Even worse, your building could wind up on a Fannie Mae "unavailable" blacklist for failing to meet the new lending requirements. 
"That means you won't be able to finance a unit through normal financing platforms," Tomaselli says, drastically shrinking the pool of potential buyers and making your condo effectively unsalable (or at a huge discount). 
As of August 2022, seven months after the lending guidelines took effect in February, there are 25 unfortunate NYC condo buildings on that list. Tomaselli predicts that number will accelerate, especially after tougher new guidelines, which are not yet public, roll out at the beginning of next year.
Brick Underground articles occasionally include the expertise of, or information about, advertising partners when relevant to the story. We will never promote an advertiser's product without making the relationship clear to our readers.