If you're looking for a party pad, this Williamsburg triplex is move-in ready. The $2.15 million two-bedroom, two-bath condo has a lower level that's been outfitted like a nightclub lounge, complete with D.J. booth (see photo below).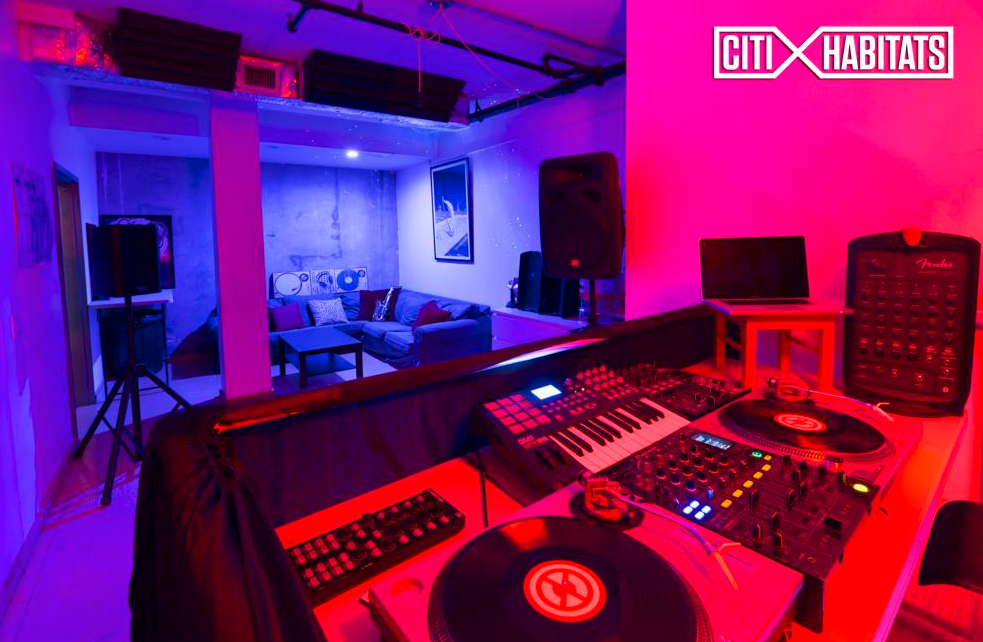 The brightly colored apartment has original tin-plated columns and ceilings, and four oversized west-facing windows. It's situated in the circa-1884 Smith Gray Cast Iron Building, which is one of the neighborhood's few condo conversions with original details (it actually looks and feels like a classic SoHo building).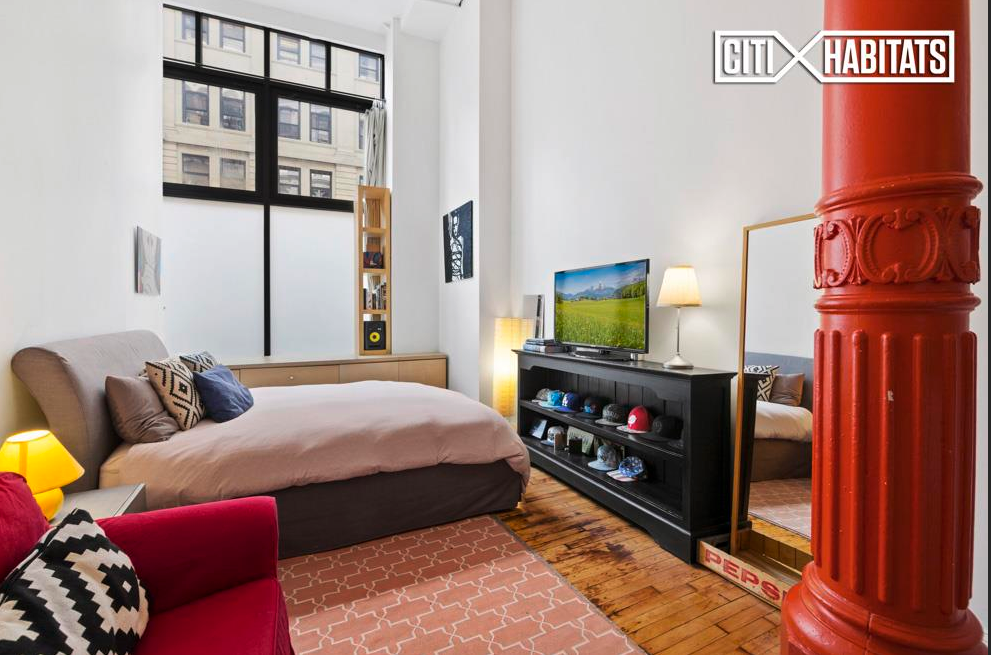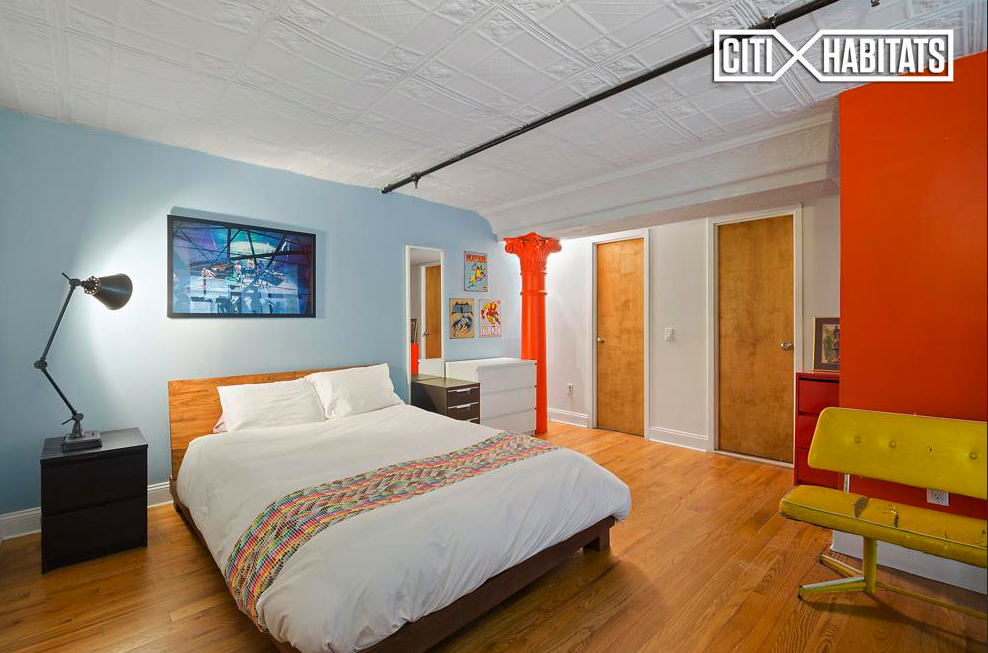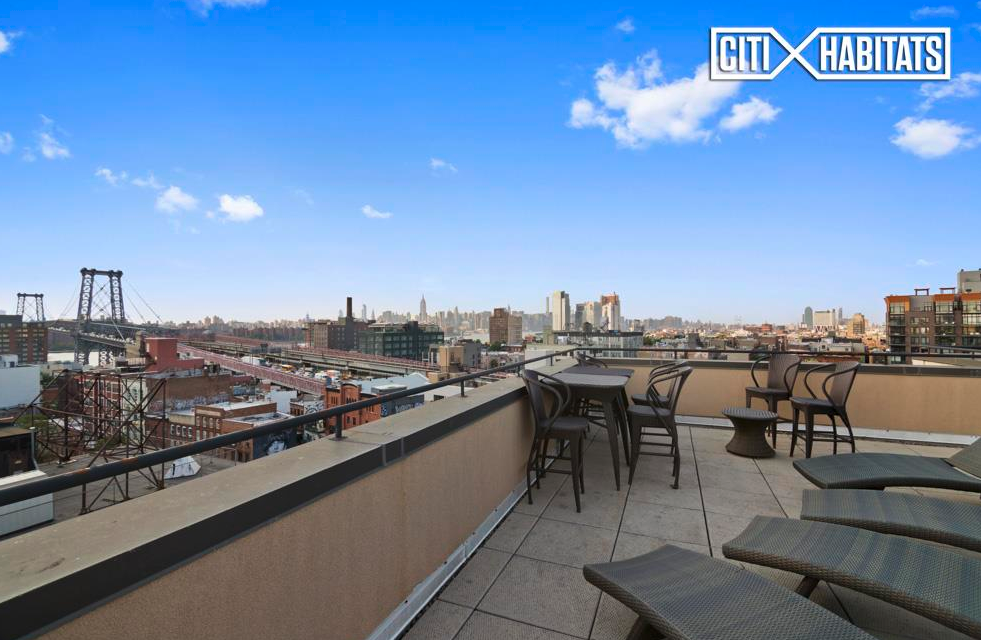 There's central heat and A/C, a video intercom, an on-site super six days a week (hey, everyone needs a day off!), and a laundry room on every floor. There's also a common garden and roofdeck with Manhattan skyline views. The building allows pets, subletting, and financing up to 90 percent of the purchase price, which means you'll "only" have to put down about $215,000 to secure the place.
The kitchen (which is surprisingly not pictured) has, according to the listing, stainless-steel appliances and recessed lighting.
But you can skip cooking altogether and become a regular at the two restaurants on the block—Peter Luger's Steak House and Meadowsweet, both of which have Michelin stars.