Properties with separate investment units seem to be particularly in demand among townhouse buyers these days, and as such, this classic Stuyvesant Heights townhouse has been outfitted with not one, but two rental units on top of the owner's triplex, which may help ease the burden of the $2.25 million asking price.
The 19th-century home still retains some original period details, including crown moldings, four carved wooden mantels throughout the home, and waist-high wainscotting. However, it's also been renovated with updates to the roof and mechanicals.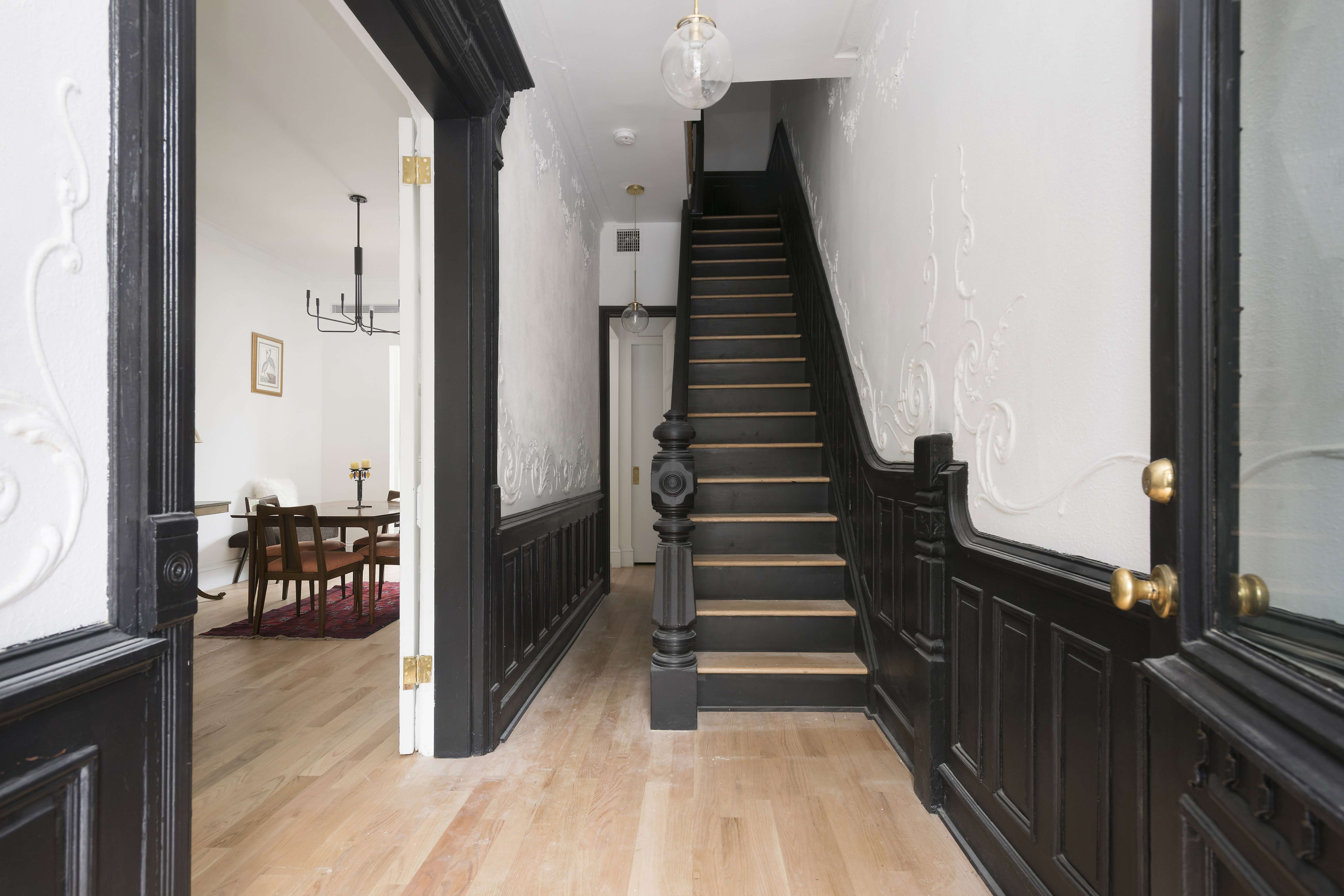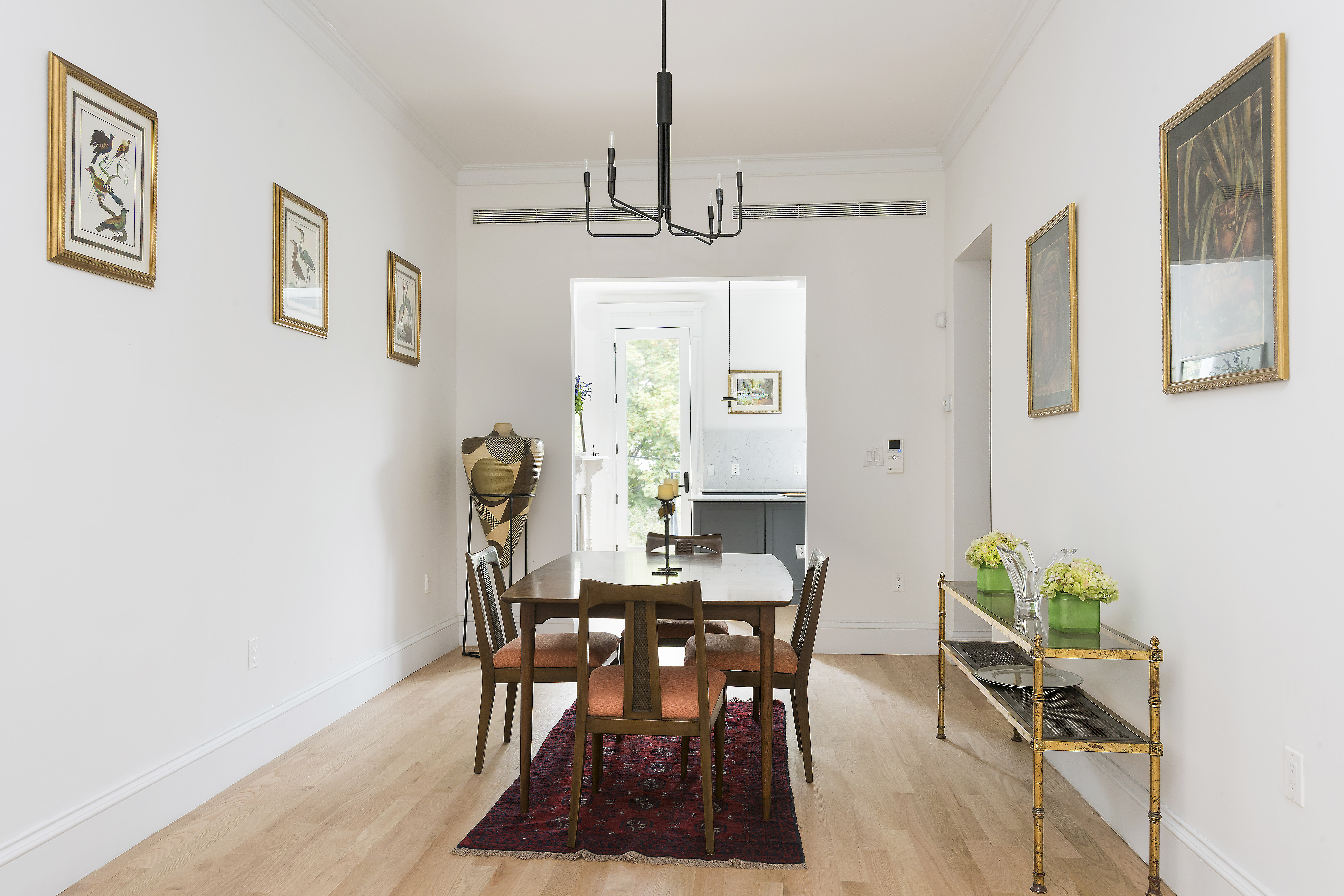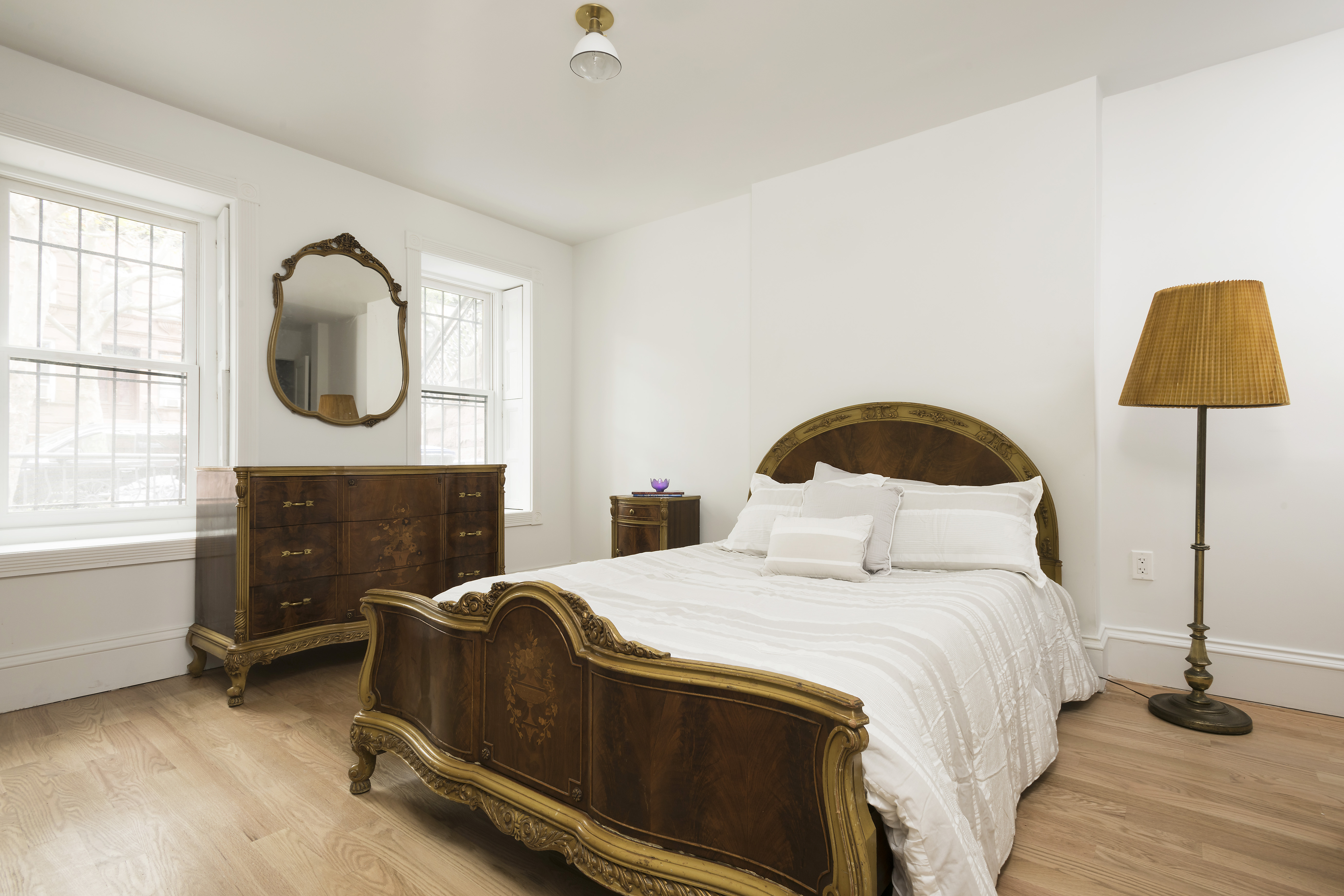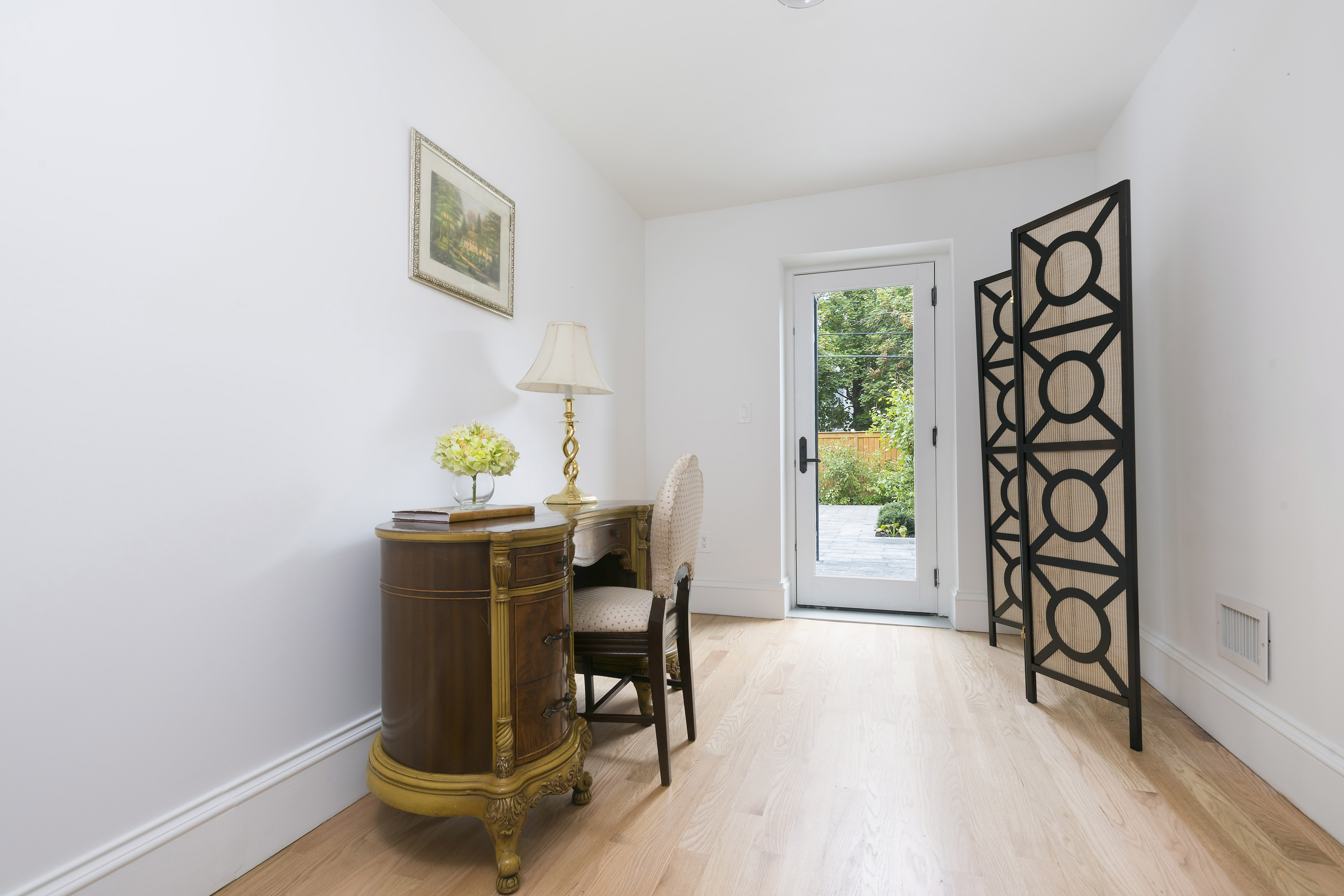 Though we're not wild about the grey cabinetry, both the kitchen and bathroom in the owner's unit look like they've been recently renovated, with new tiling and appliances. (The owner's unit also includes a finished cellar and playroom, not pictured.) Perhaps most importantly, the main triplex includes access to the private, landscaped rear yard: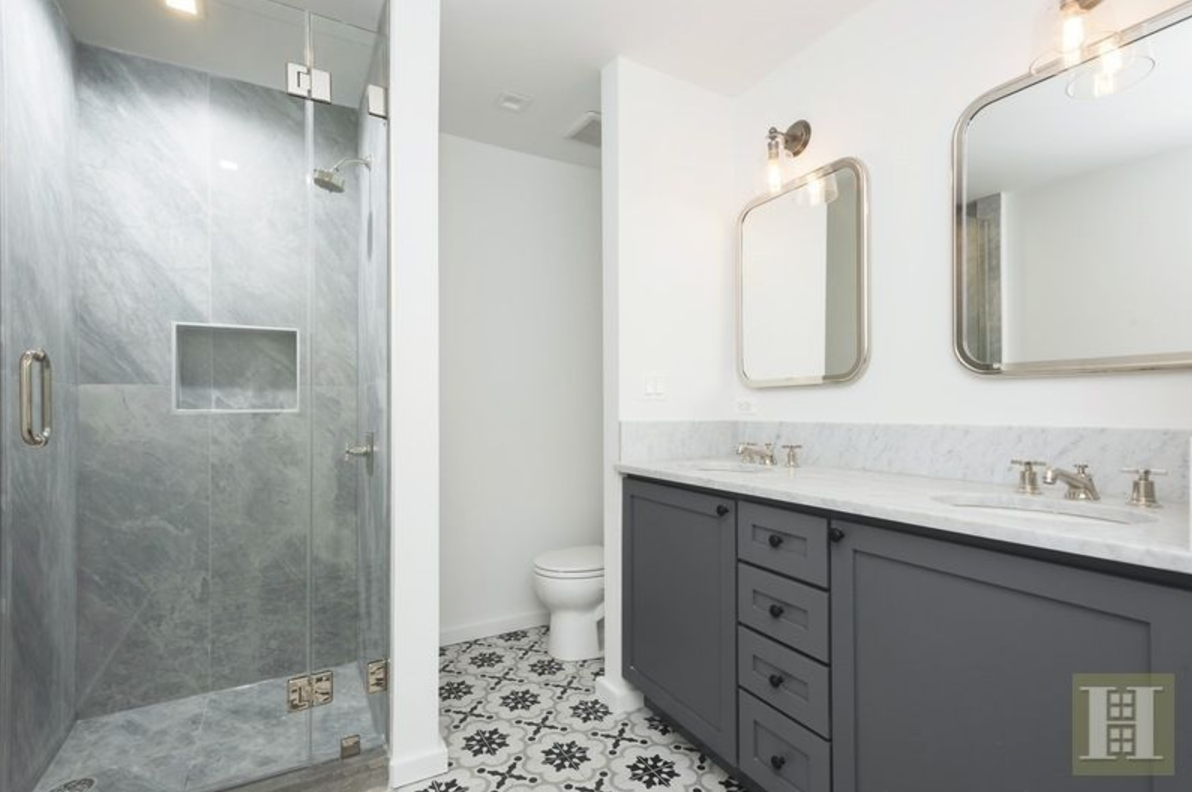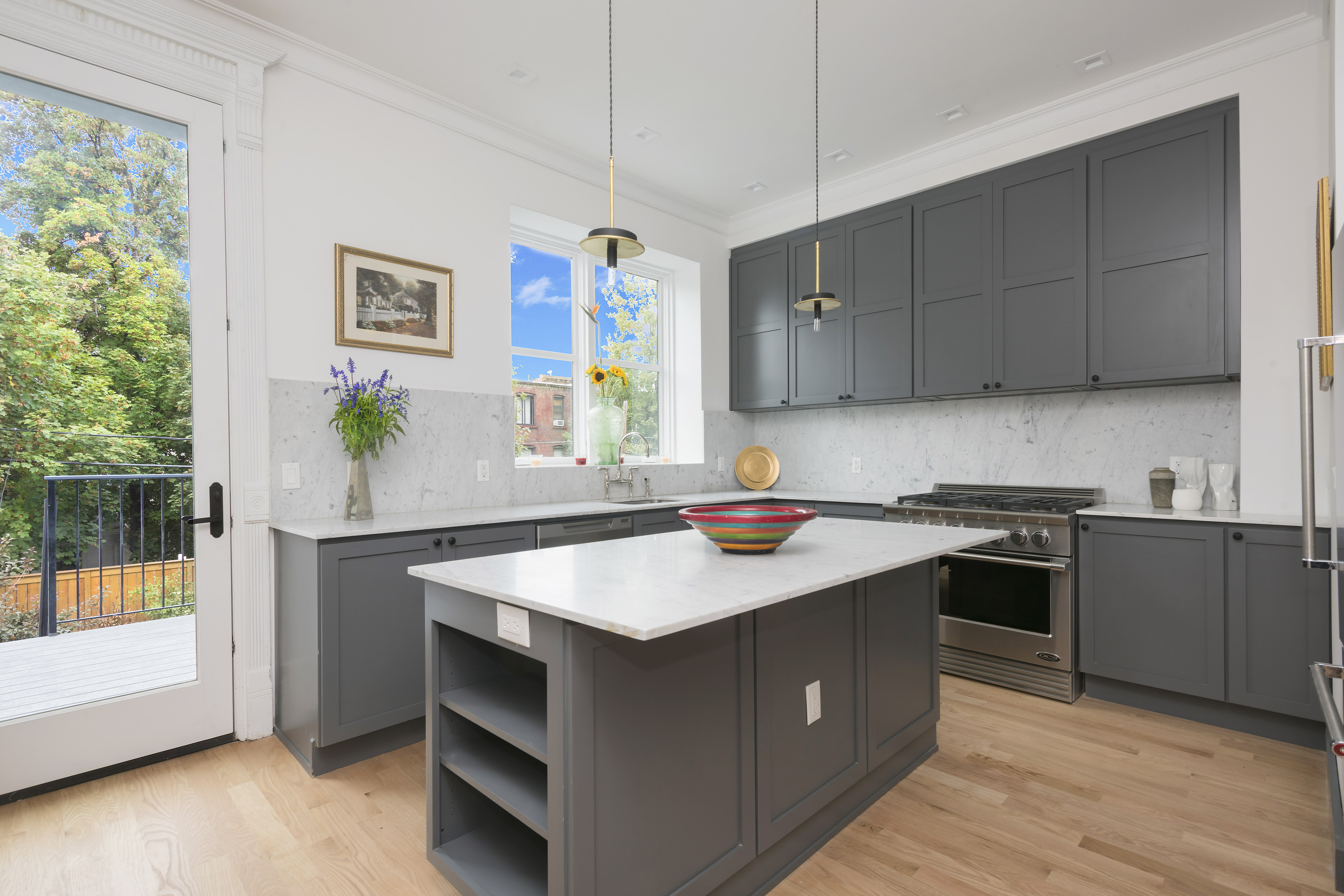 The top two floors are each configured as separate one-bedroom apartments, each of which StreetEasy notes were most recently rented for around $2,300/month. Assuming you managing to land a renter in place for each of them (it's unclear whether or not the home will come with tenants in already in place), that could render the monthly mortgage payment on this classic brownstone downright reasonable.