This week's Small Wonder is something of a real estate unicorn: a studio with top-of-the-line amenities, expansive views, a 10-minute commute to Midtown, all for under $500,000. In fact, this $440,000 studio marketed by Corcoran is one of the cheapest apartments currently on offer at Island House, a newly renovated Roosevelt Island co-op building with perks including a 24-hour doorman, fitness center, and a 20-meter lap pool.
Though you'll want to visit the specific apartment for yourself—it appears that some of the photos on the listing are for apartments in the building, but they do give you an idea of the finishes—the studio includes plank oak flooring, new stainless steel appliances in the kitchen, and granite and marble in the bathroom. The listing also notes that for this particular apartment, there's "generous storage" space.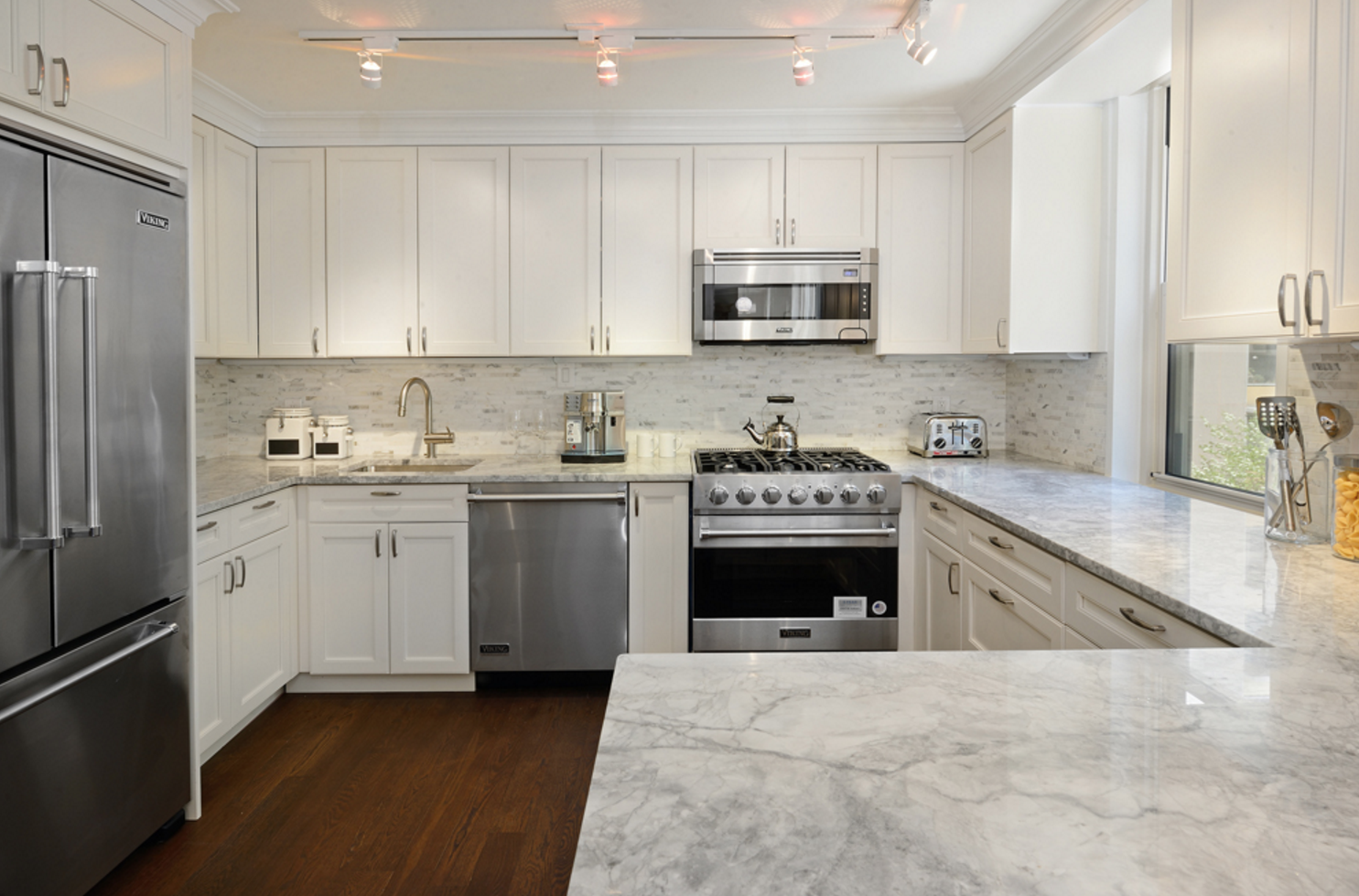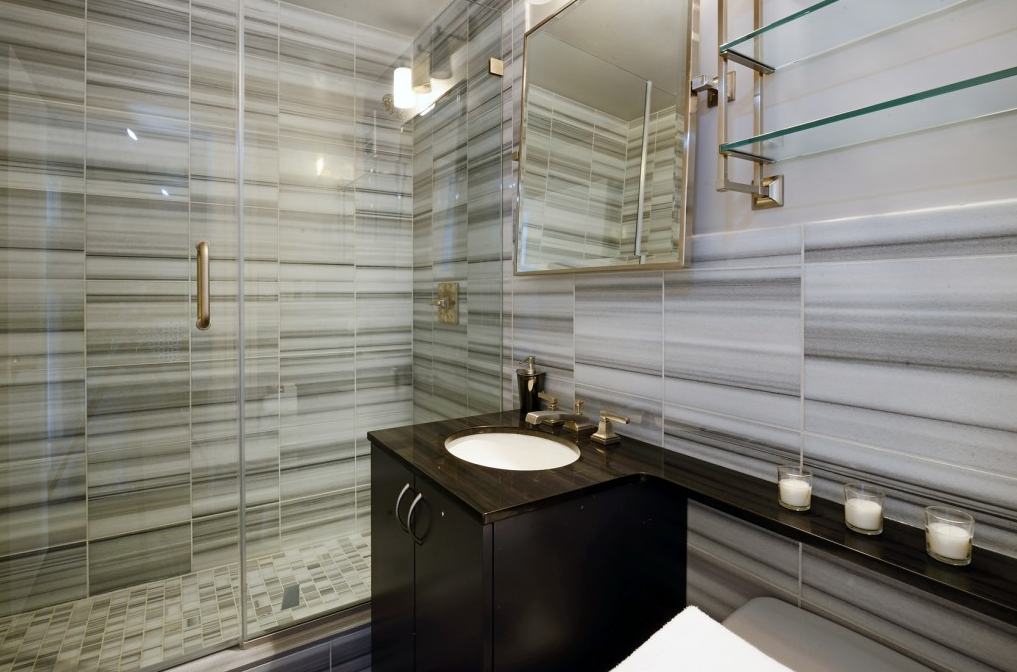 Though the building is a co-op, this apartment is a sponsor sale, meaning you won't have to go through the typical board approval process. (According to Roosevelt Islander, the building is a former Mitchell-Lama that's been converted to market rate). The floor plan shows several closets in the apartment, and if you're at all inclined to do laps, the building's pool looks awfully enticing: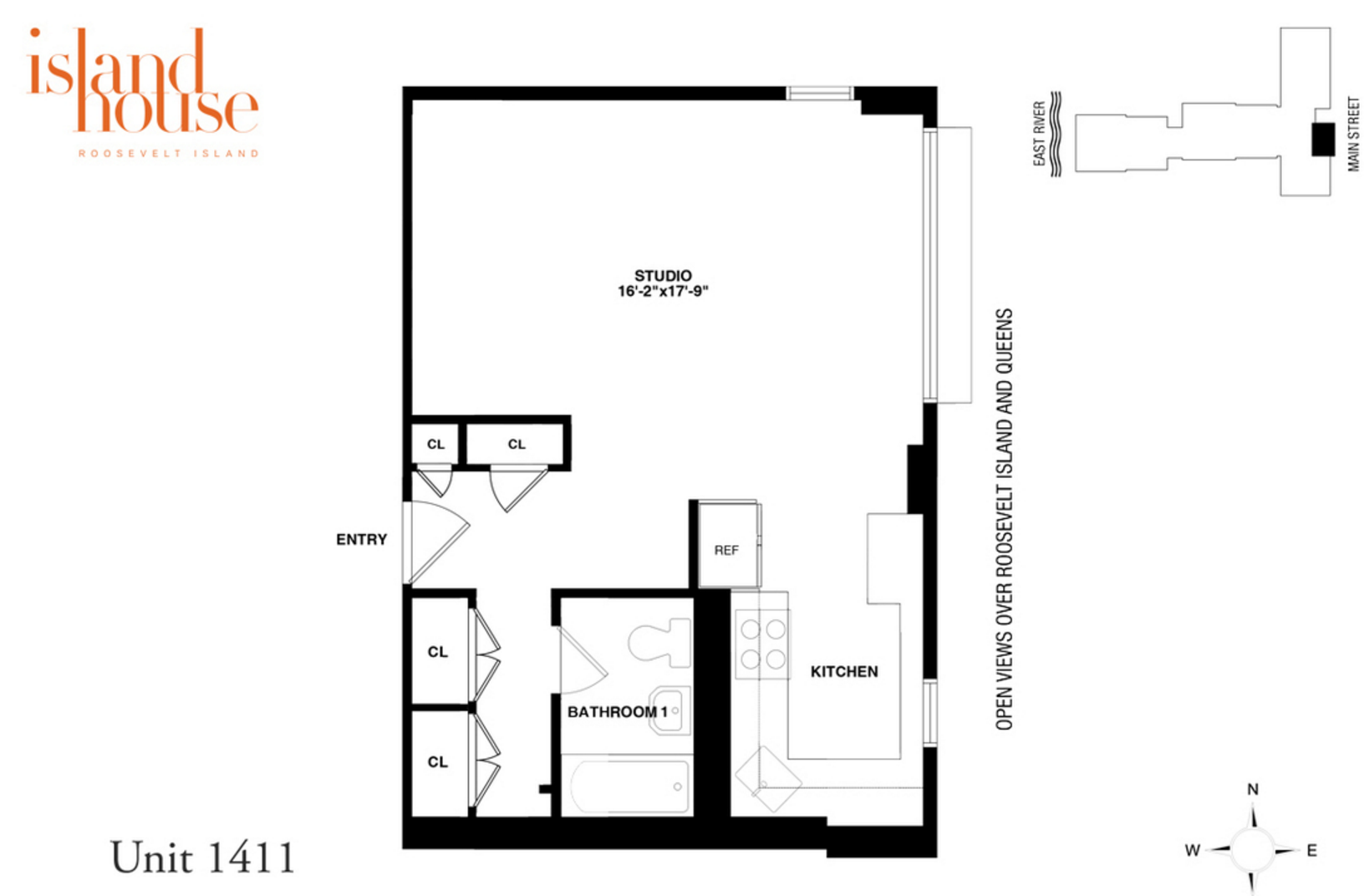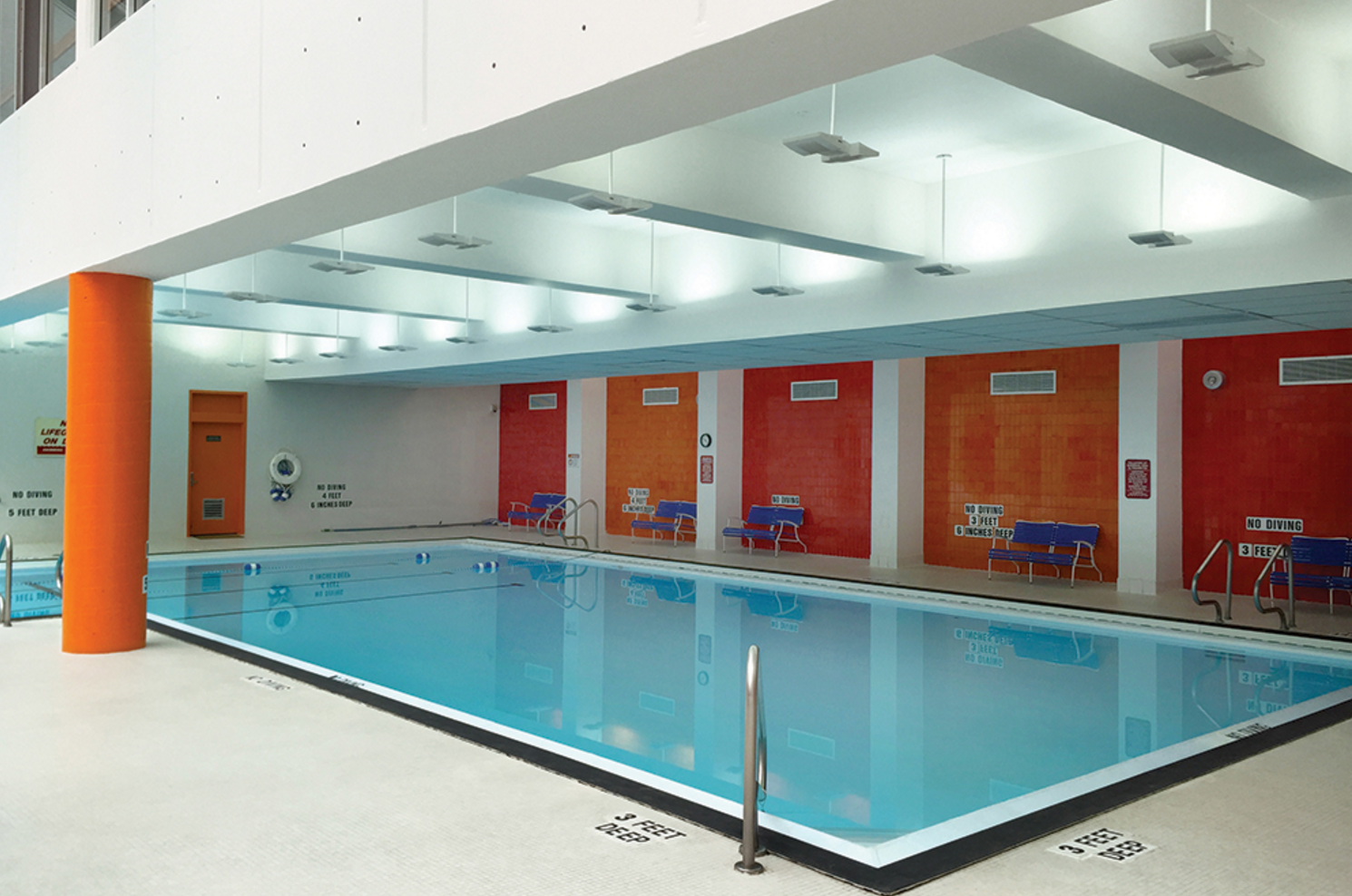 Though the price tag's equally high end, with a monthly maintenance of $609, all in all it's not a bad option for a first-time buyer looking to climb onto the property ladder without sacrifing luxury perks.