If you've been dying to make your dreams of Park Slope townhouse living into an upscale-Brooklyn reality, now's your chance: a five-bedroom, two-and-a-half-bath townhouse has just hit the market that's an ideal mix of classic townhouse touches and convenient, modern upgrades.
In particular, the home seems like a perfect fit for a family that likes to entertain. The main parlor level is set up as an open plan, with a living room that opens up right into the dining room and kitchen. And in turn, the kitchen opens onto a patio deck, and into the backyard.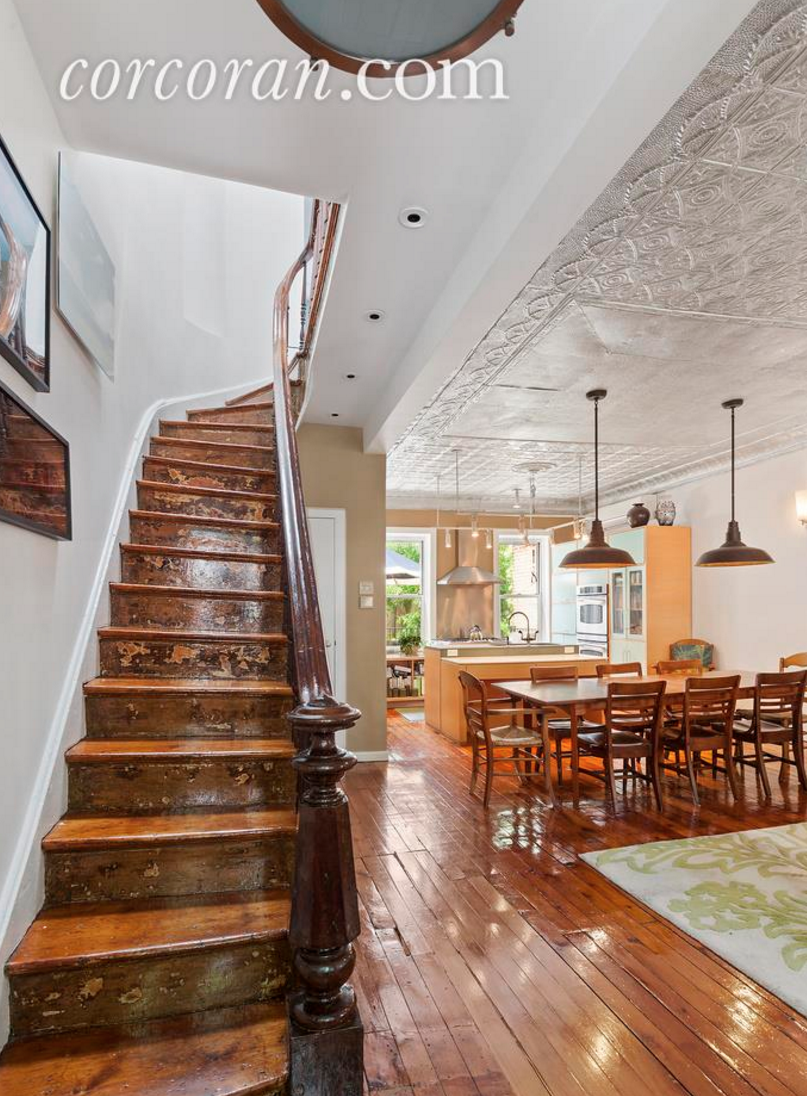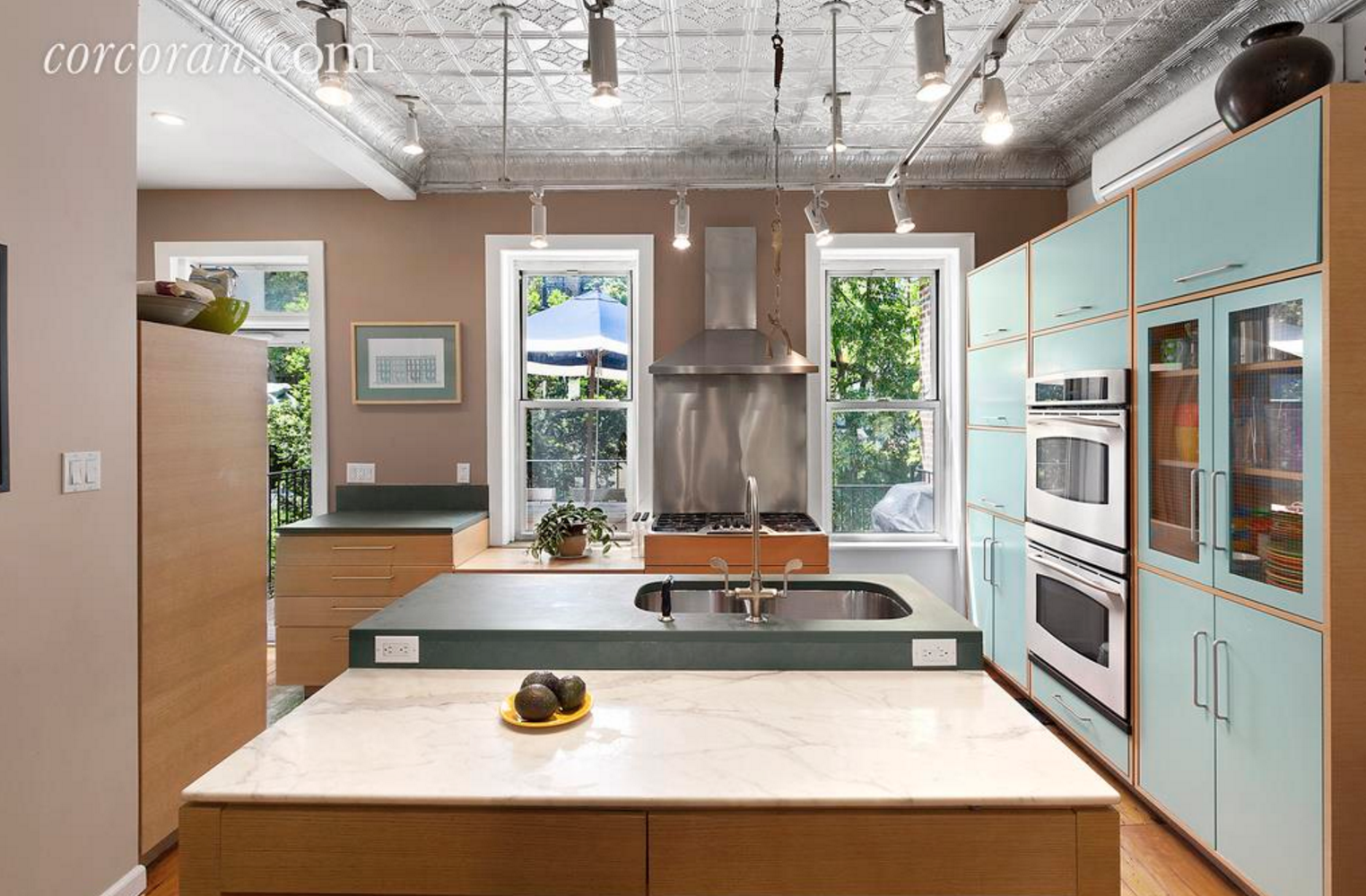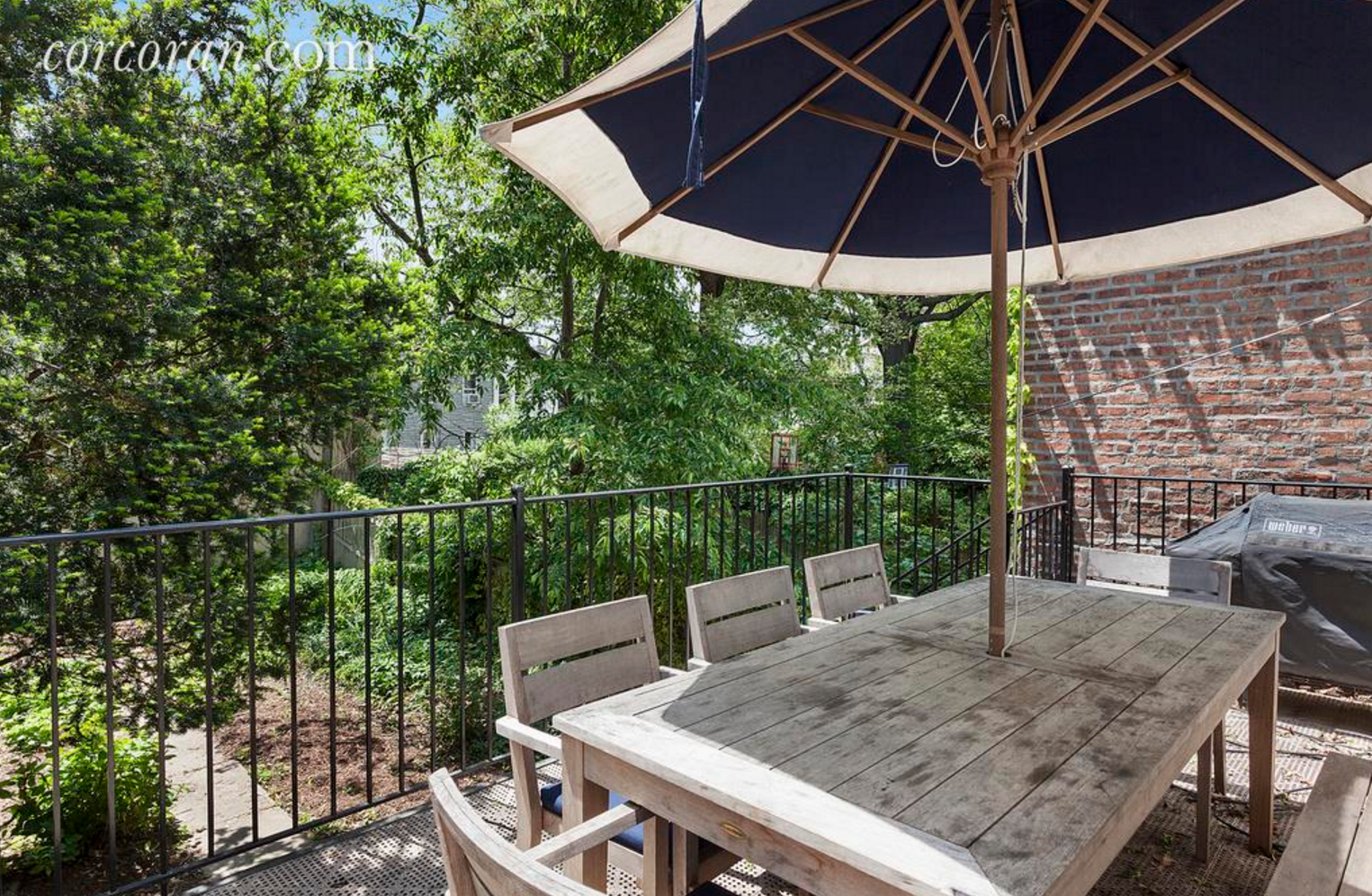 The top floor, which features multiple skylights, is set up as the main sleeping area, with three bedrooms and a full bathroom, but there are two more bedrooms on the ground floor, which also features the property's original tin ceilings.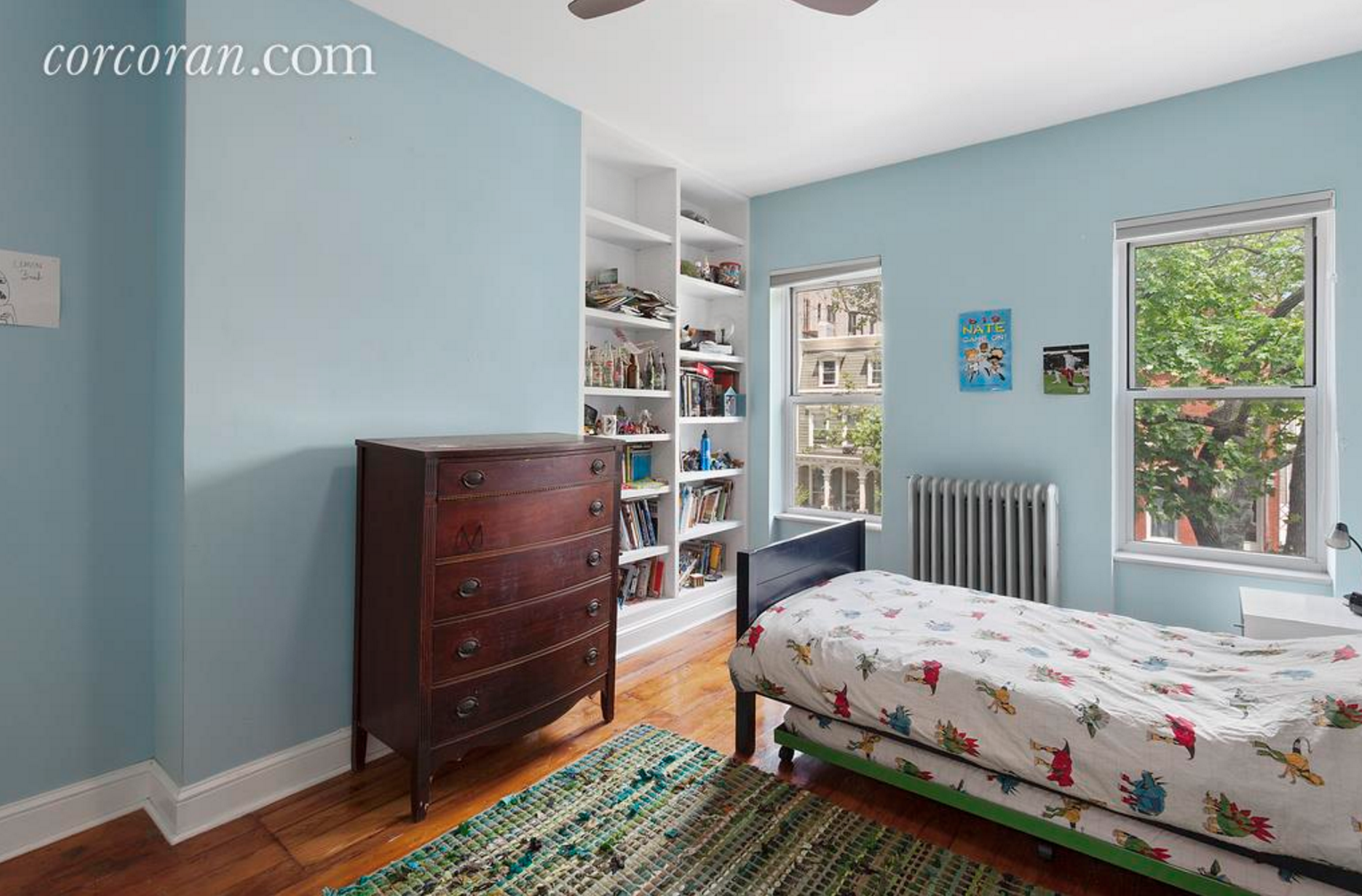 The house has been outfitted with new plumbing and electrical systems, a Bosch washer and dryer, and Mitsubishi air conditioning units; we also like the vaguely acquatic color scheme happening in the bathrooms.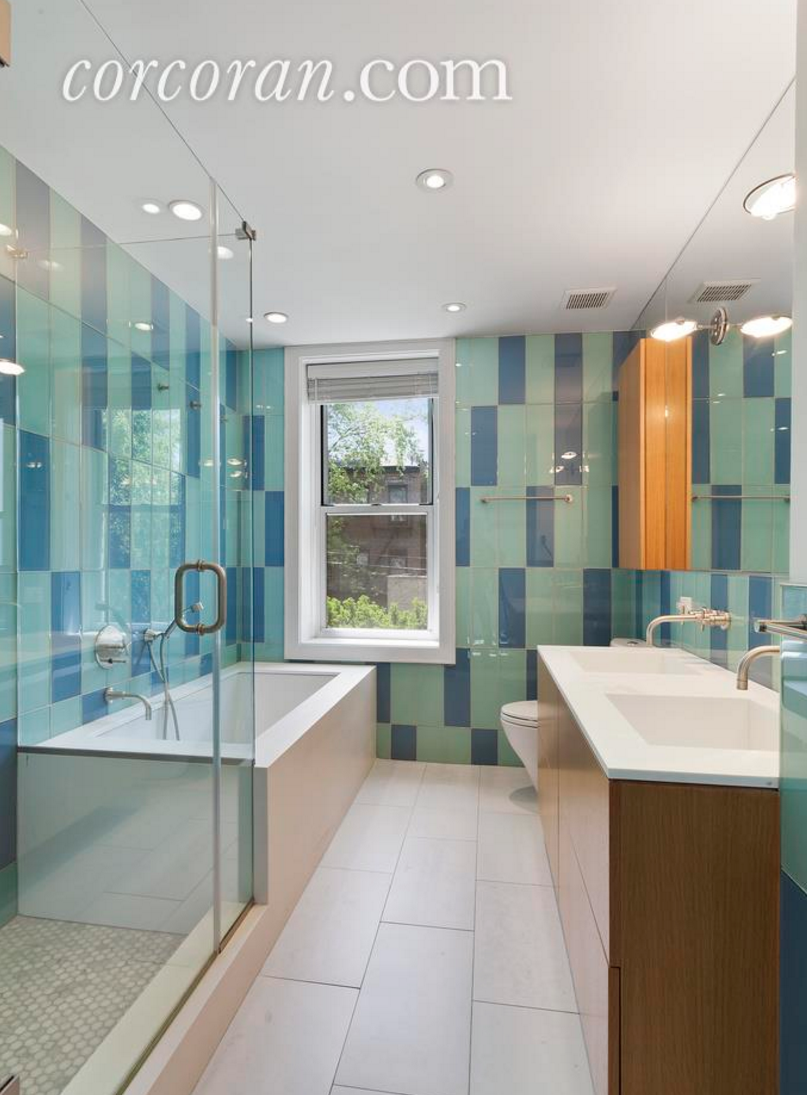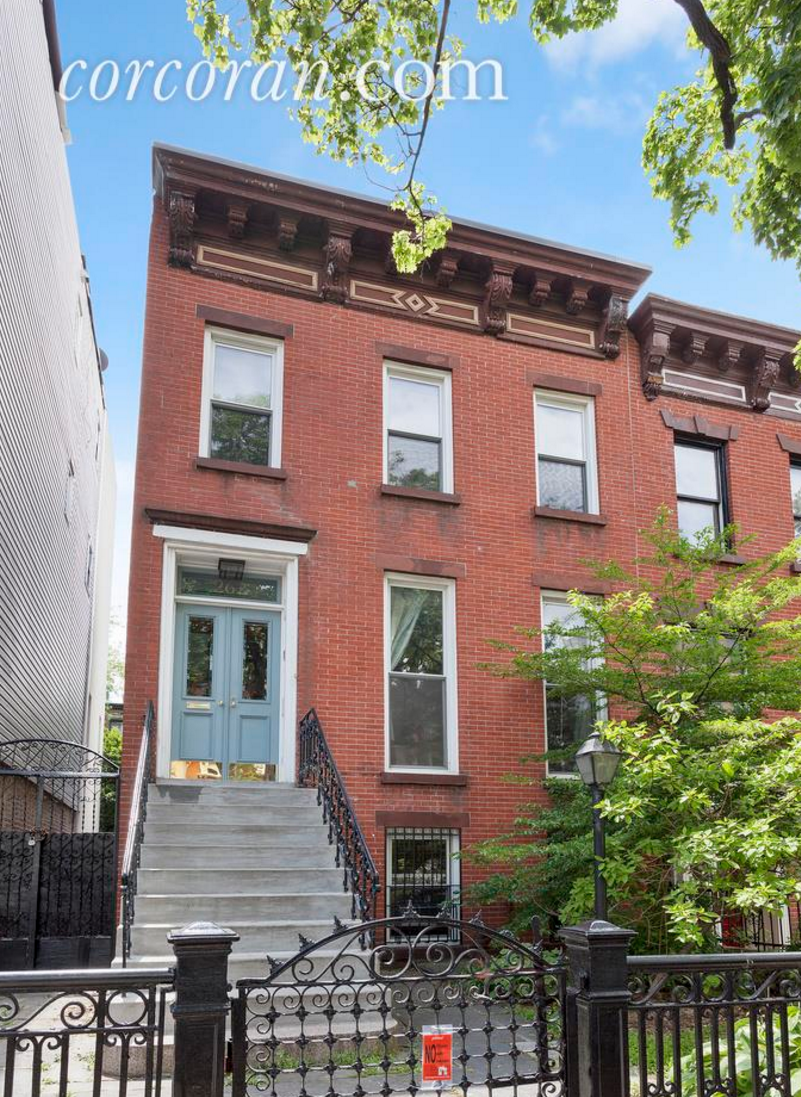 The asking price is $2.875 million, which isn't unreasonable for the neighborhood, particularly given that you won't have to make any renovations.