HDFC co-ops are kind of like NYC real estate unicorns. They're hard-to-find, but truly affordable and decently sized. Of course, they come with quite a few requirements and restrictions. This one, a three-bedroom, one-and-a-half bath in the heart of Harlem (on Fifth Avenue between 126th and 127th streets), with an asking price of $499,000, has an income restriction based on 120 percent of the area median income (looks like you'll have to ask the broker what that is). And when it comes time to sell the place, you'll have to pay 30 percent of the profit. But as far as right now—and on the positive side—80 percent financing is allowed, a rarity in the world of HDFCs. (For the full 411 on HDFCs, read here.)
Here's more on the apartment itself: The kitchen has custom-designed white cabinetry, pendant lighting, a glass mosaic backsplash and stainless appliances—including a double-door fridge and dishwasher—and a breakfast bar. The living room faces south with three bay windows and room for a small dining table. There are hardwood floors throughout, and washers and dryers are allowed. While the bedrooms aren't all that big, and one has a strange layout, they all have windows (so they're real and true bedrooms!).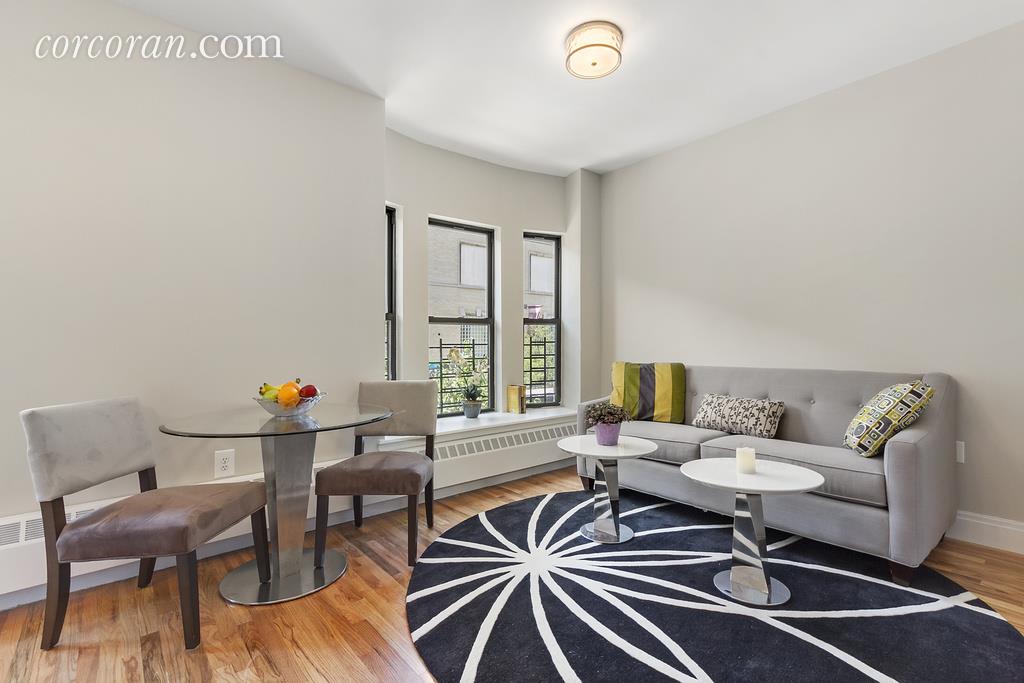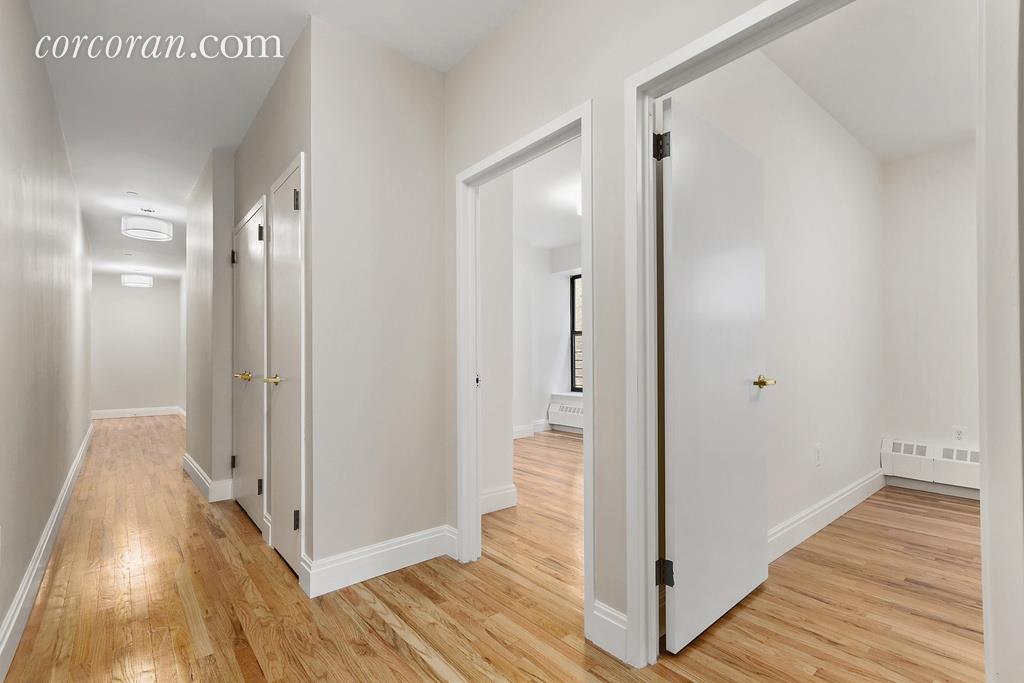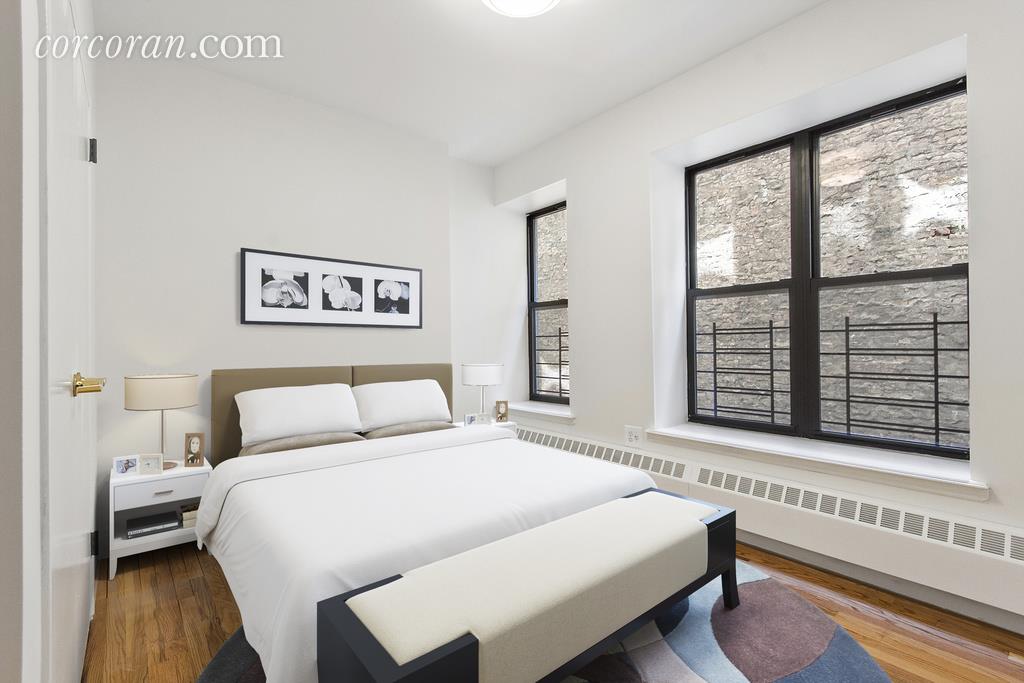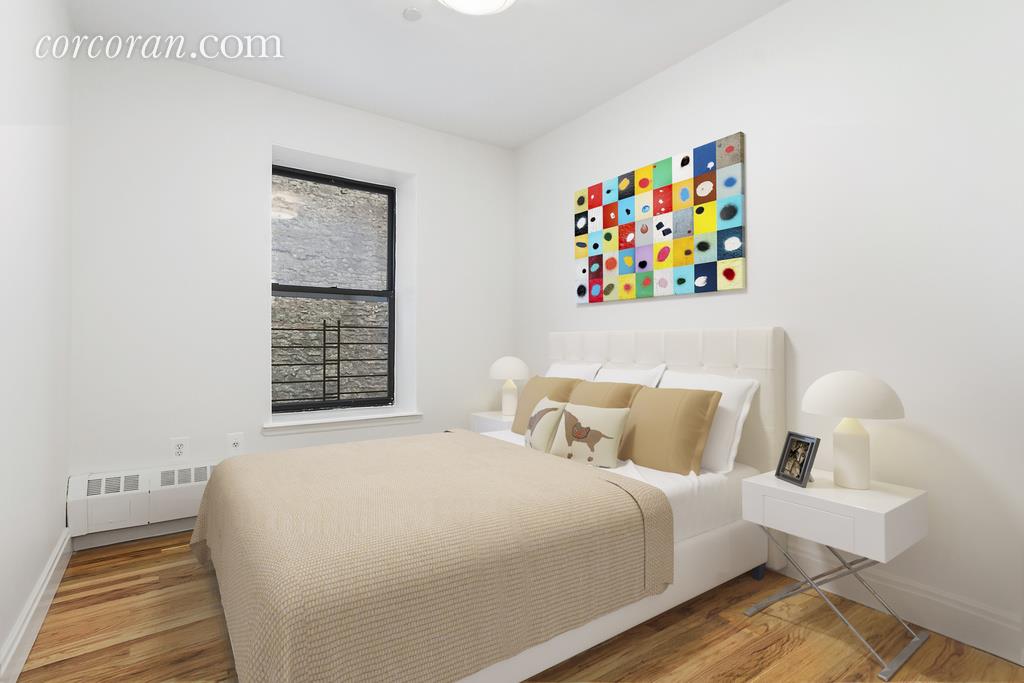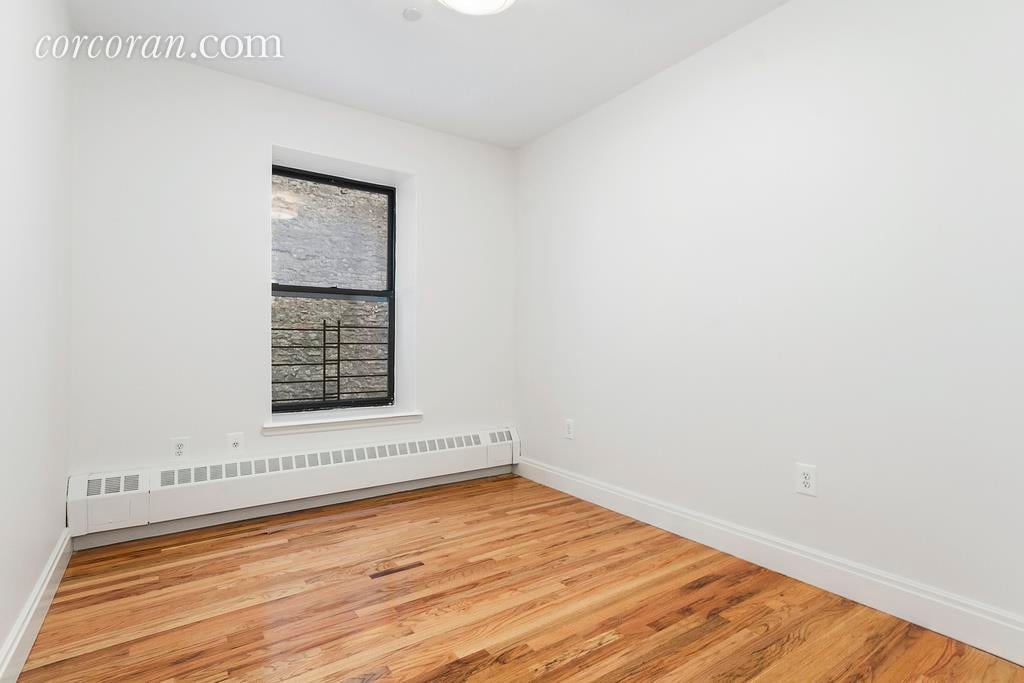 The building has an elevator, a super/porter, security cameras—read: no doorman—and is pet-friendly. (Note: it's not investor or pied-a-terre friendly.) And perhaps most importantly, according to the listing, it has strong financials and no underlying mortgage. You can sublet 18 months out of every five years.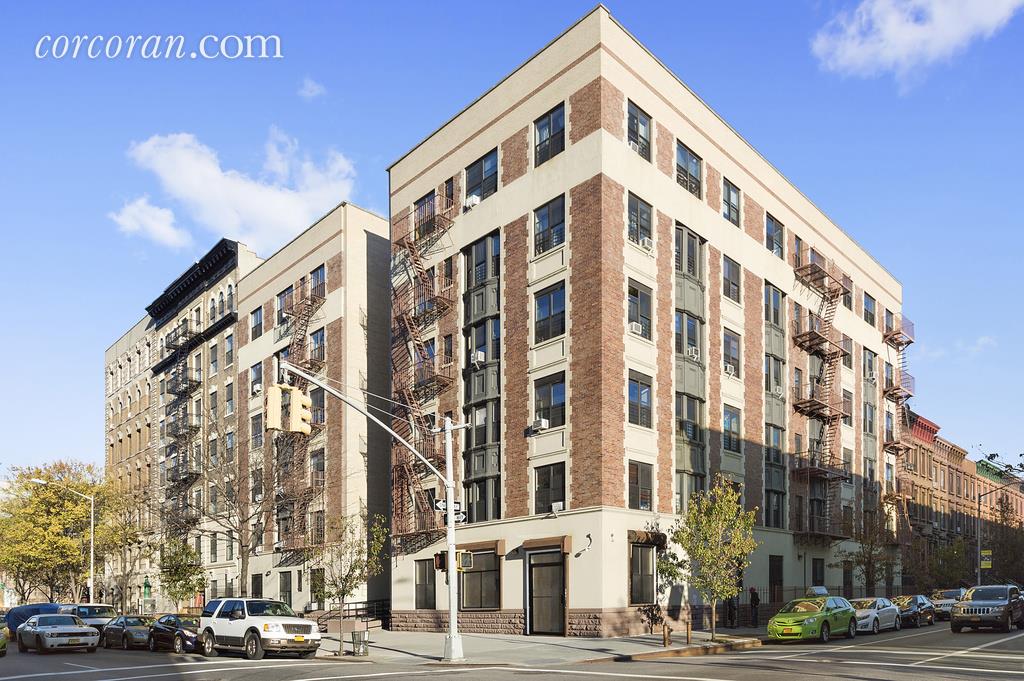 The building is also close to the 2, 3, 4, 5, 6, train lines, and near Harlem dining hotspots like Red Rooster and Chez Lucienne. Harlem's first Whole Foods is currently under construction at 125th Street at Lenox, just a few blocks away.
There's an open house today from 6 pm to 7 pm; we imagine it'll be rather popular.