Even in high-priced Brooklyn Heights, there are still some reasonable options available for buyers who don't have the cash to plunk down on a multi-million dollar townhouse. In particular, we're taken with this sweet little studio at 70 Remsen Street, currently asking $315,000. The building itself—a 1929 co-op—might be a draw for some buyers, with its stately facade and location just a block from the Brooklyn Heights Promenade. (As is typical with co-op buildings, the listing notes that a down payment of at least 20 percent is required.)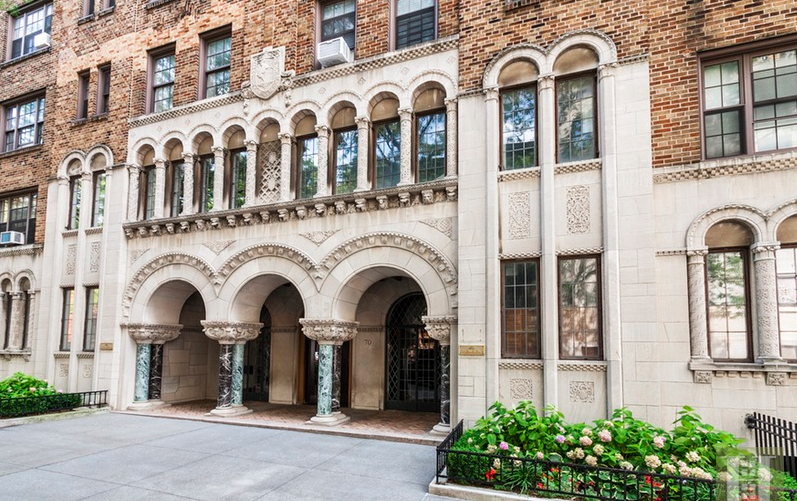 The building is pet-friendly, has laundry facilities and offers bike storage, and has a full-time on-site doorman and super.
As for the apartment itself, the main living area is fairly spacious, and according to the floorplan features a walk-in closet, though it's not pictured: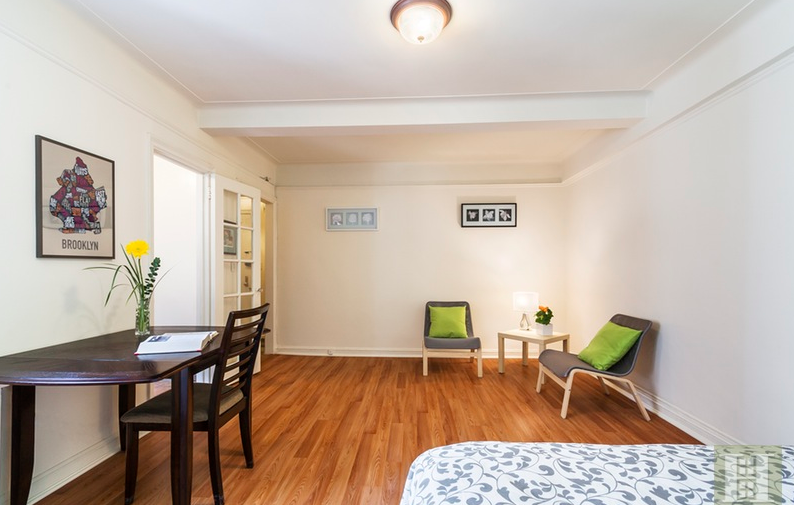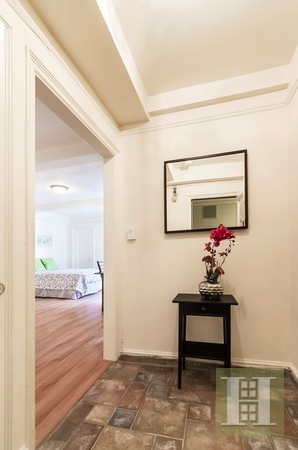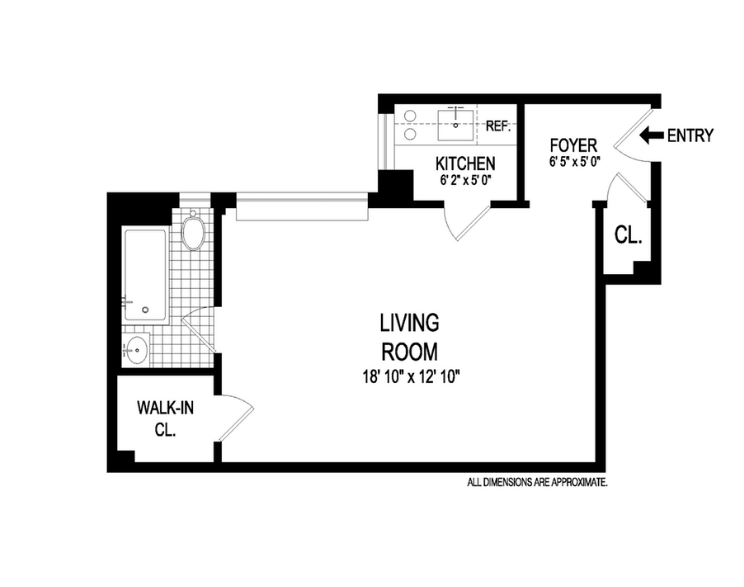 While you might want to update some of the finishes in the bathroom and the galley kitchen, which, though separated from the main room, is pint-sized and has an under-counter fridge and cabinets that don't match, there are other interesting prewar details throughout, including the beamed celings, paneled doors, and the old school tile in the bathroom: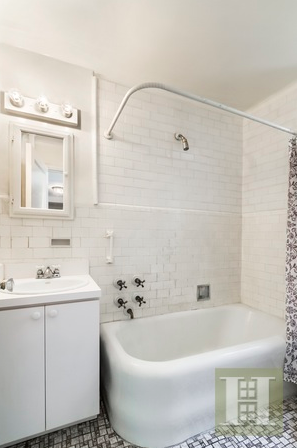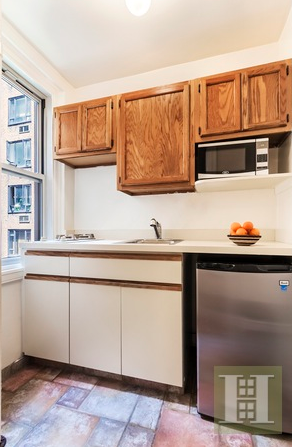 Do keep in mind that the apartment seems best-suited for a buyer who plans to make it their primary residence, as the co-op rules require any sublets be approved.