Though it isn't one of the brownstones that are most often sought-after in the neighborhood, this Italianate six-bedroom, three-bathroom multi-family townhouse in Bed-Stuy has been redone with beautiful (and historically fitting) new finishes, and is set up with a separate one-bedroom apartment on the garden level, meaning it can generate some rental income for its buyers.
In the owner's triplex on the top three floors, a grand, skylit staircase is located right off the main entrance, as is a living area with one of the unit's two decorative fireplaces. There's also restored original plaster work on this level, as well as chevron white oak flooring, and an open kitchen with counter seating as well as a more formal dining area. All of this also leads out onto a steel deck with plenty of room for dining, and with stairs down into the property's backyard: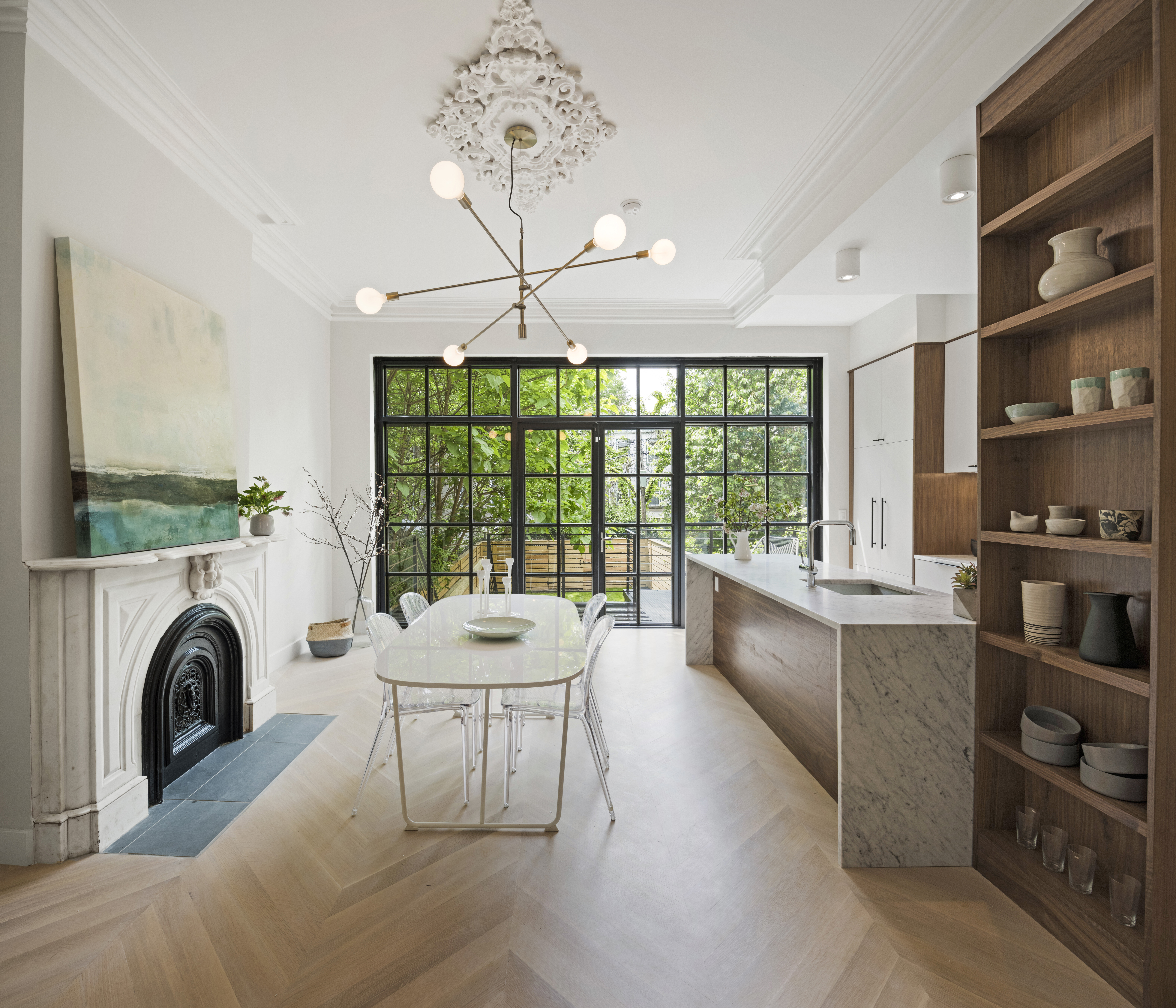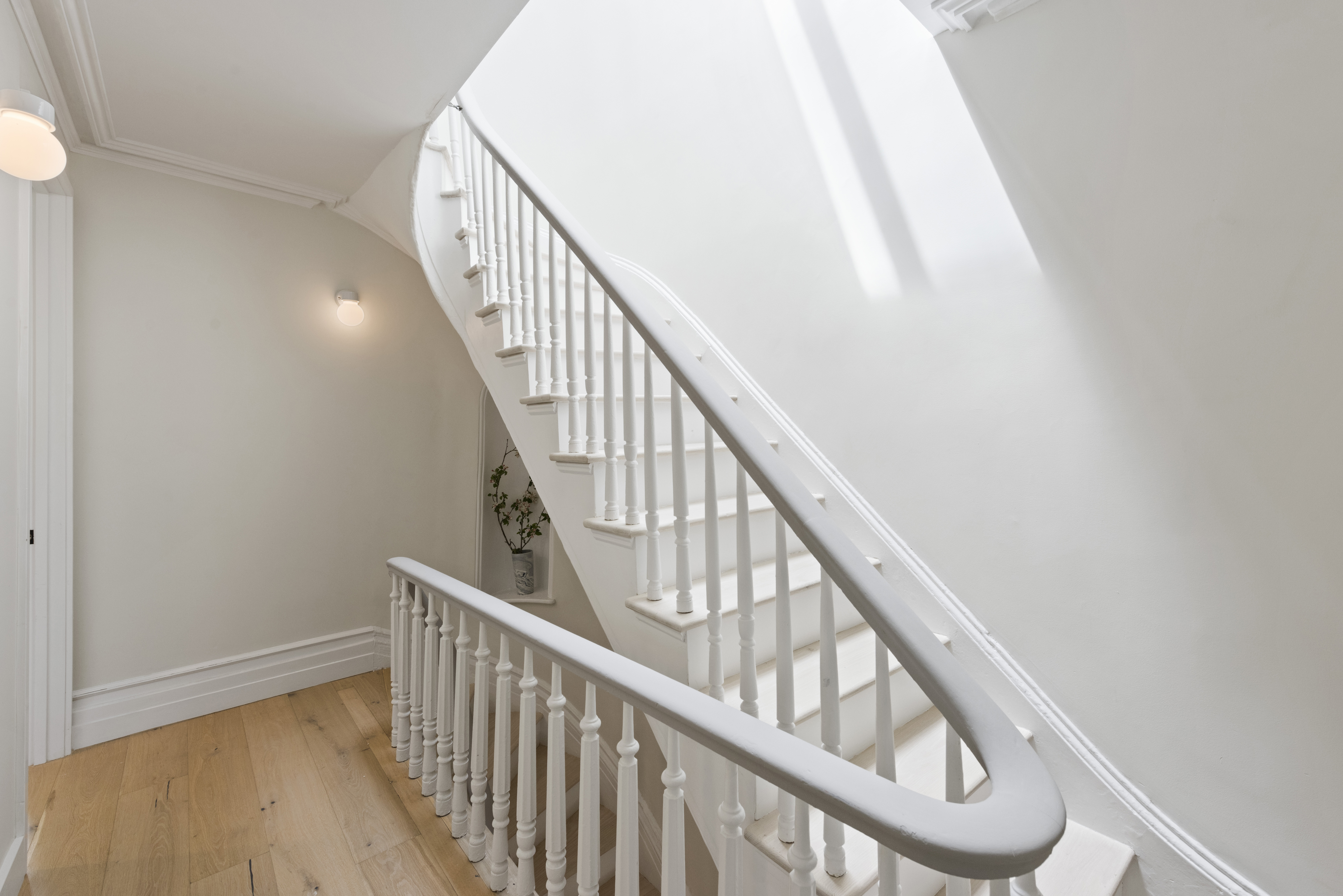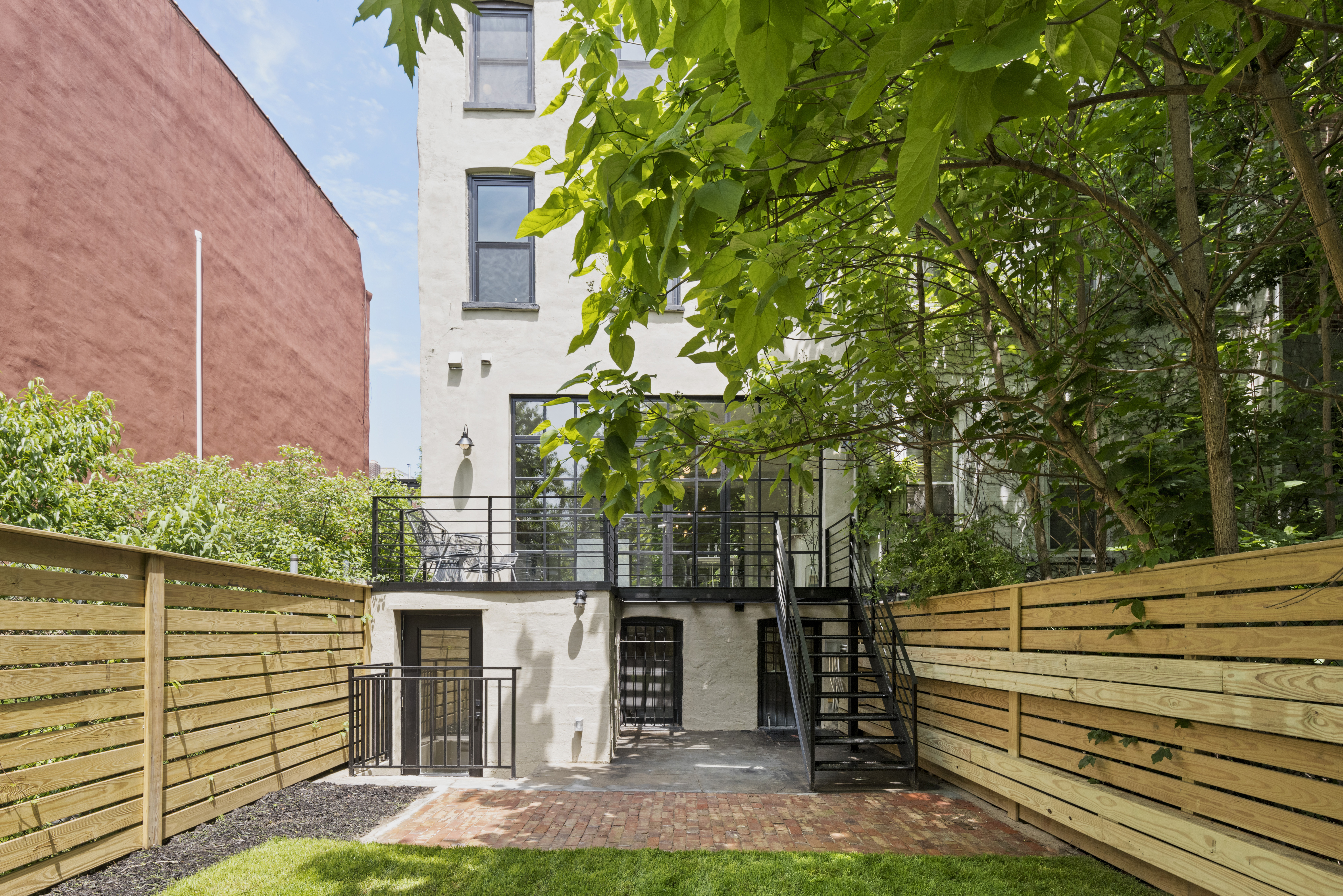 The upper levels include a large master bedroom with a walk-in closet, a master bathroom with marble tiled walls, and a skylit laundry room (not pictured):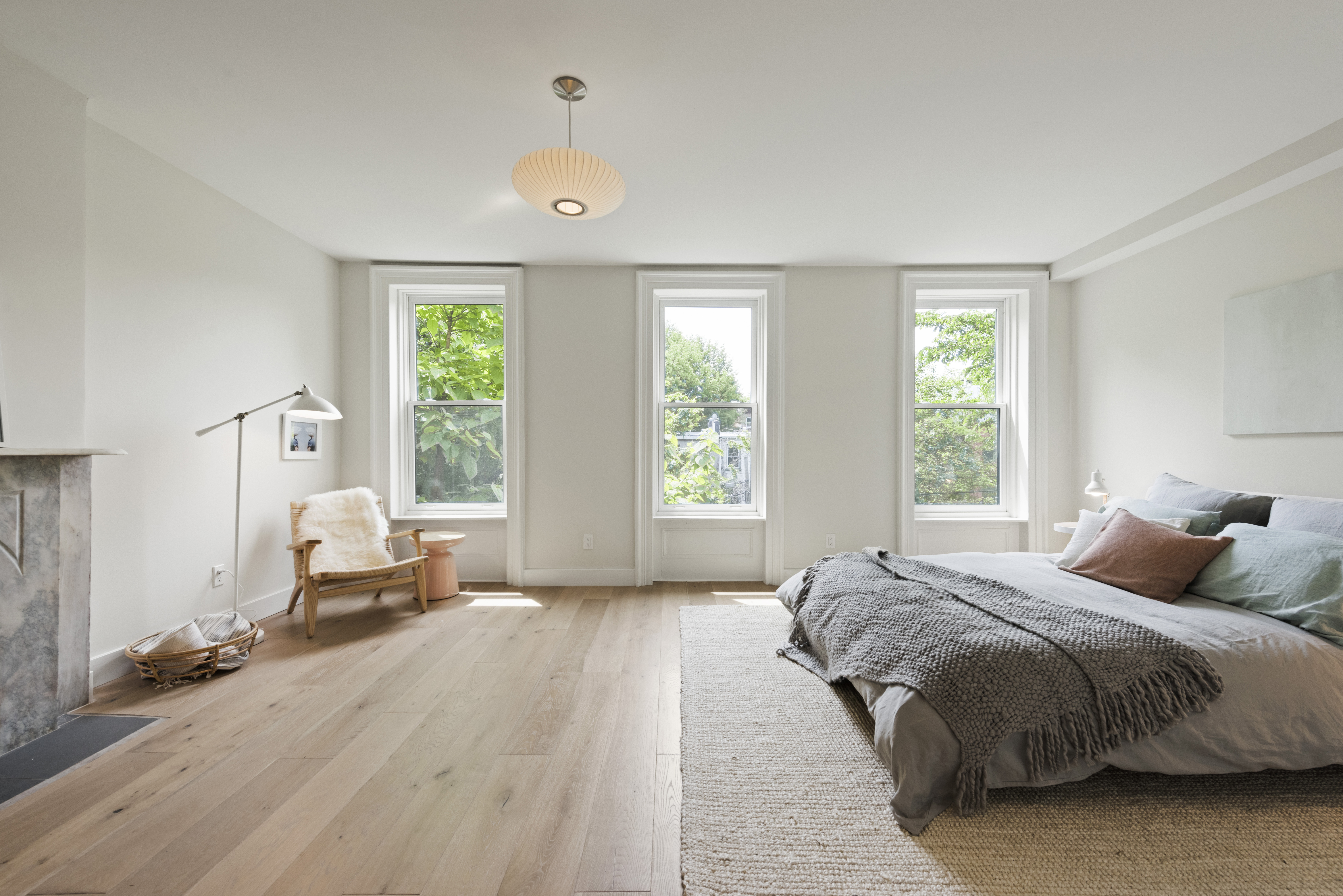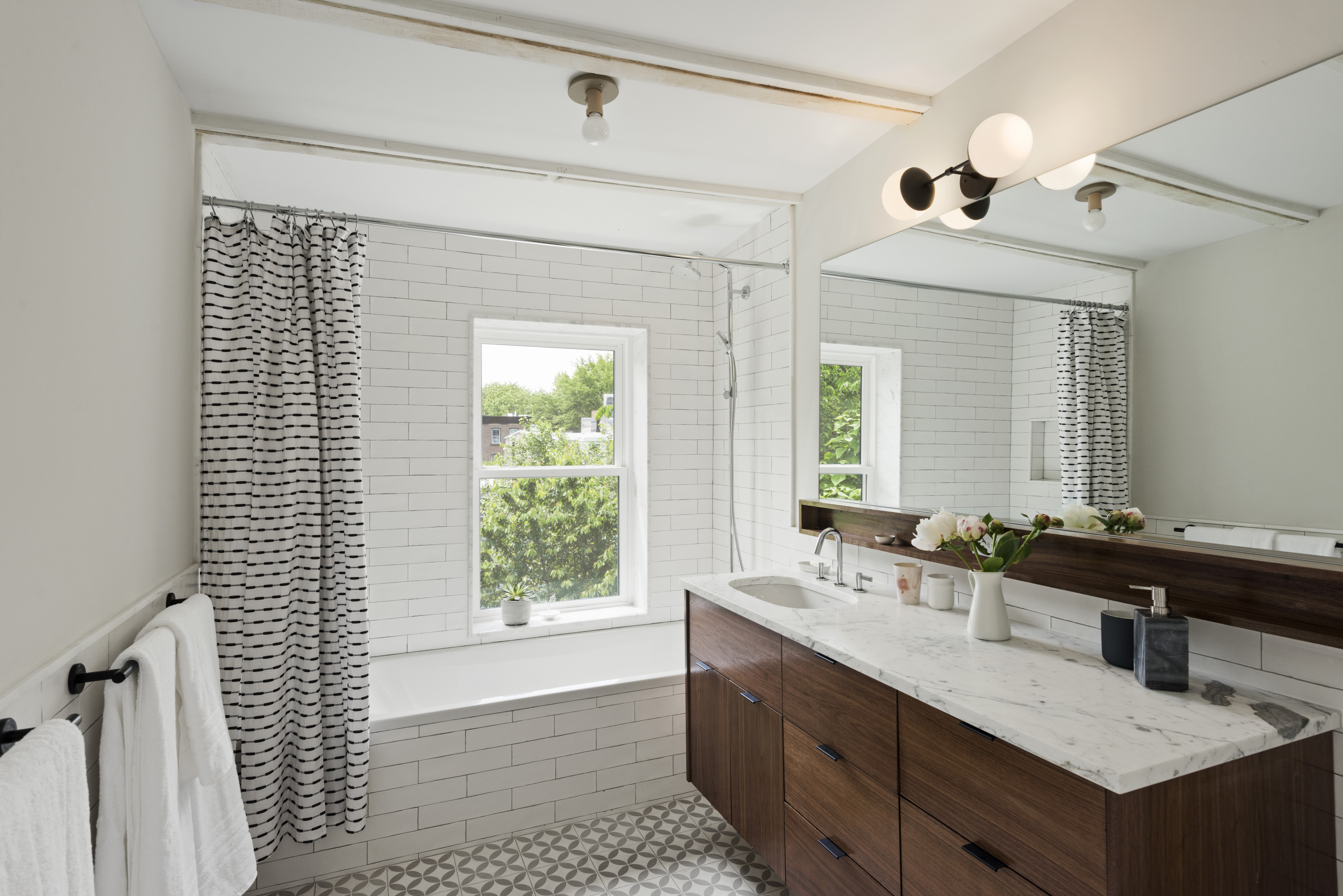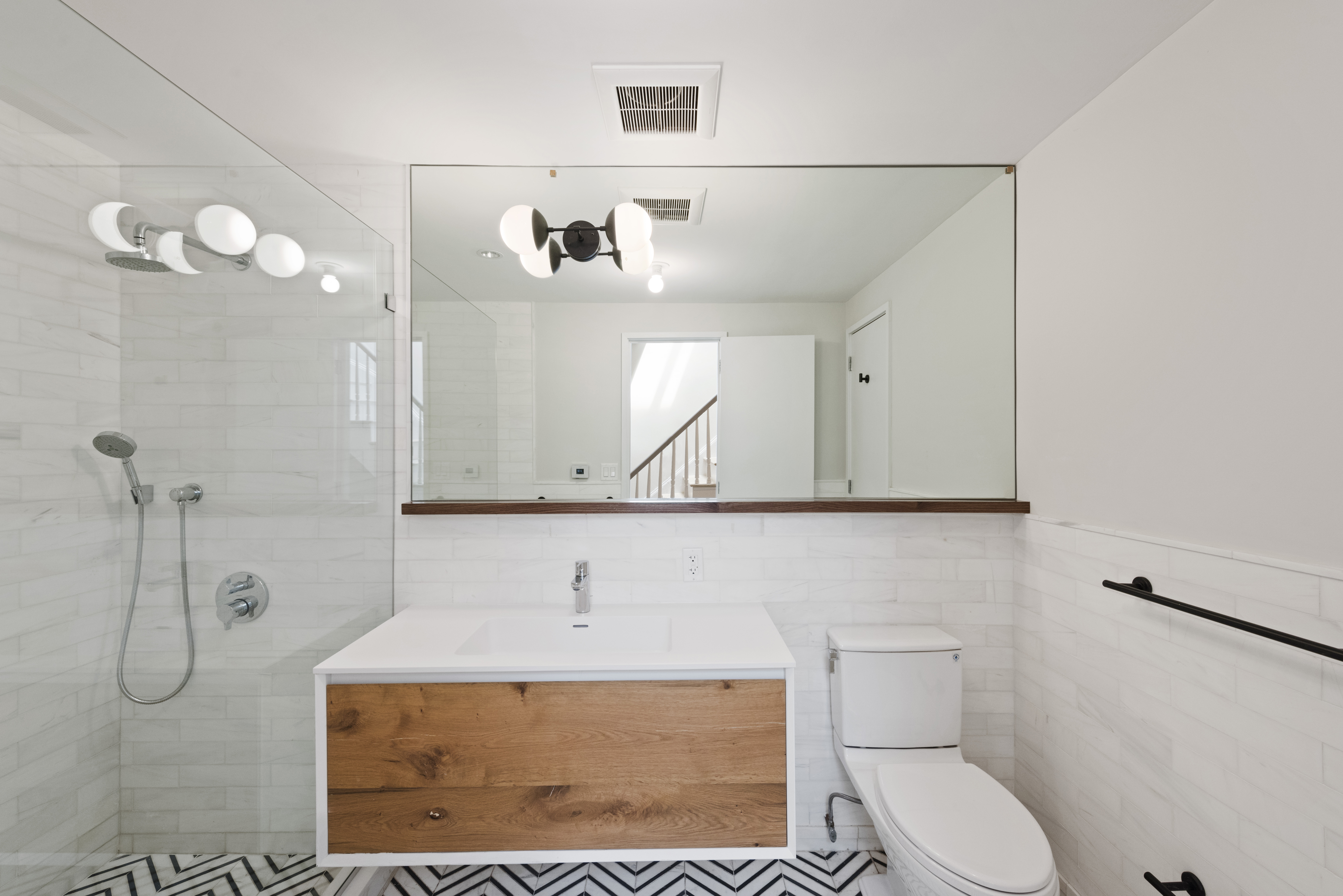 The asking price is $2.695 million, which is high for the neighborhood, but in a generally slowing townhouse market, could possibly be negotiated.