You'd be hard-pressed to find anyone who'd desciribe this one-bedroom, one-and-a-half-bath on East 68th Street as bland.
It's anything but: Tucked in a limestone built by the same architectural firm responsible for the Frick Museum, its DNA reads turn-of-the-century (the 20th century, that is), with high ceilings, Juliet balconies, and a regal mantelpiece over a working woodburning fireplace. According to the blog, Daytonian in Manhattan, it's known as the Edward K. Dunham house, after a doctor (and his family who lived there); it's a multi-unit co-op townhouse now, and is represented by Town Residential.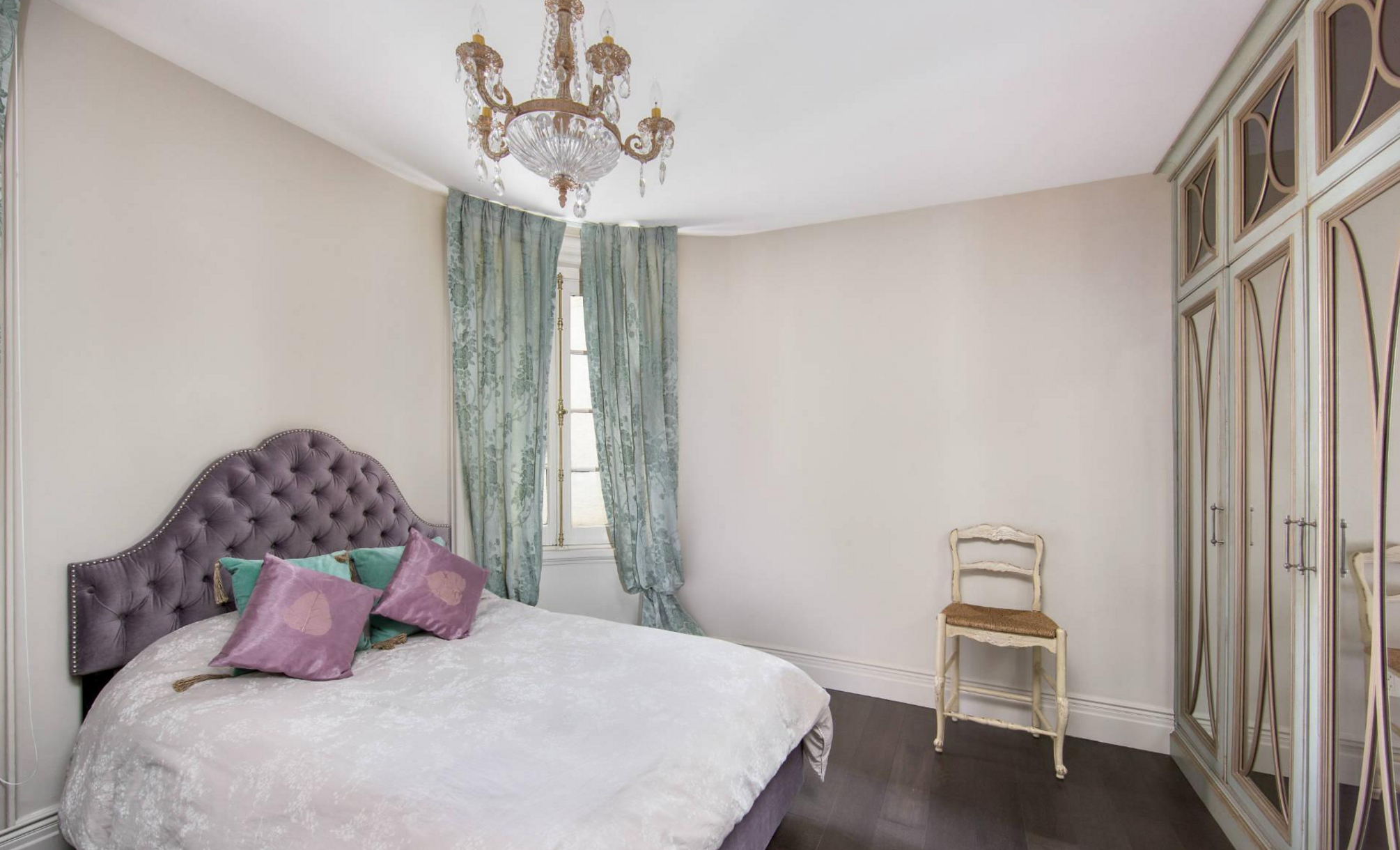 The curved corner in the bedroom that follows the contours of the building definitely makes the apartment feel far from standard issue. And though the kitchen and bathroom have been renovated—in fact, the entire apartment has been redone, per the listing—it still retains its old-world charm.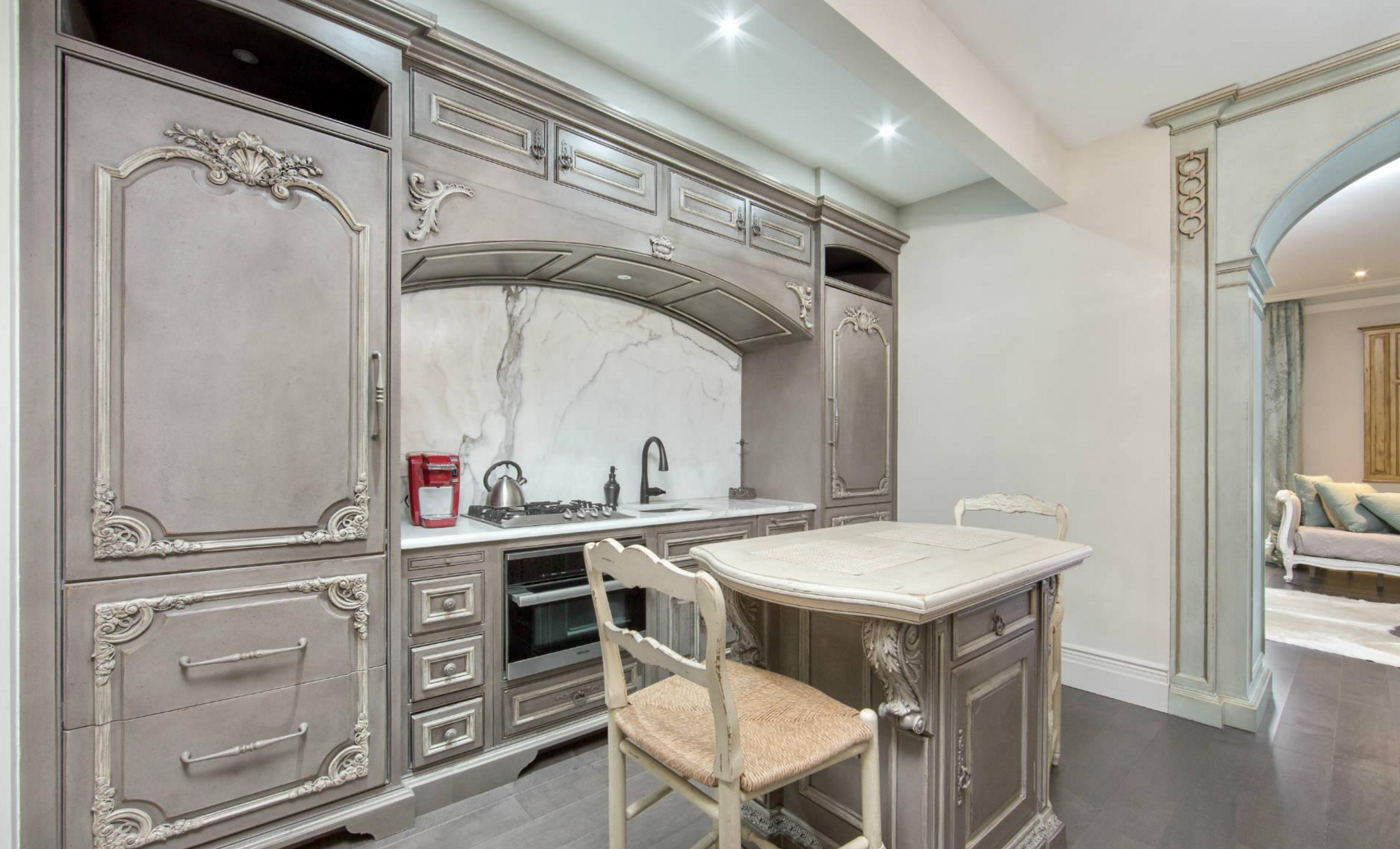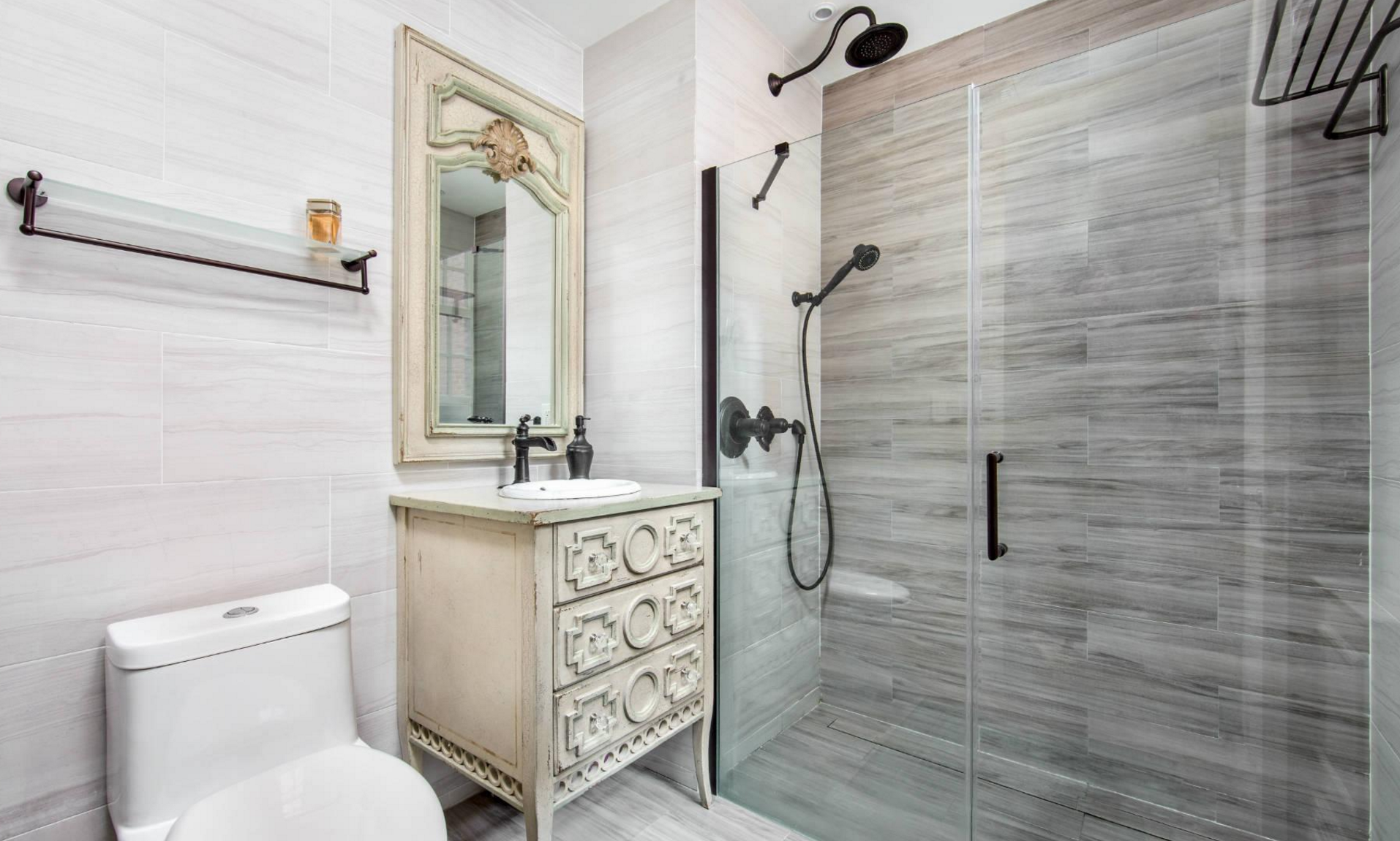 The price, $2.195 million, is inarguably steep for a one-bedroom, but in an industry where the phrase "one-of-a-kind" is overplayed, in this case, it may feel like an actual fit.