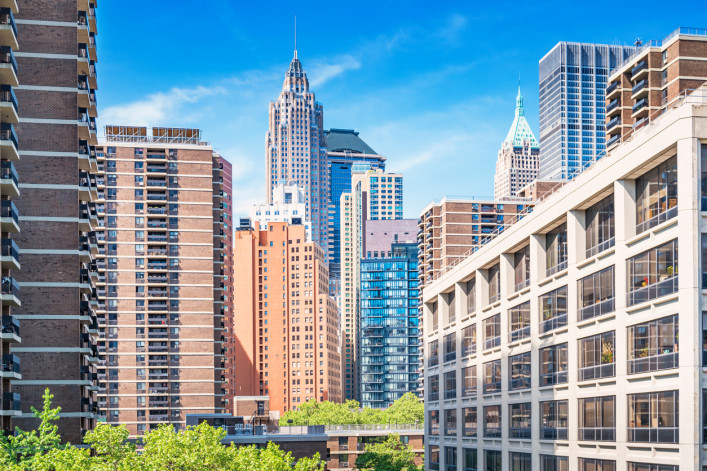 If there's one thing most New Yorkers can't get enough of, it's space—there's not a lot of it here, which makes every square inch expensive. Fortunately, now is an opportune time to buy in NYC, and trade up for more room—if you are willing to bet that the city will rebound after the pandemic subsides.
Because of the shutdown, there was a steep drop off in signed contracts and new listings as buyers, unable to see listings in person, sat out the market. That may change now that real estate firms can resume business in person and show unoccupied listings.
At the same time, suburban brokers are reporting booming interest from New Yorkers, which may mean you have less competition as a buyer, and give you some leverage in pricing. For apartments hovering around $1 million, this may could be an opportunity to avoid the mansion tax.
---
[Editor's note: An earlier version of this story was published in February 2020. We are presenting it again with updated information for June 2020.]
---
An interesting trend this year has been the drop in all-cash deals. More buyers are taking advantage of historically low mortgage interest rates—which means if you need financing, there's less chance you'll be up against the formidable competition of an all-cash buyer. And, with low interest rates, you're able to borrow more—which translates into more space. However, lenders have become more cautious recently, and jumbo loans, the kind of mortgage that many buyers need here, are harder to get. 
But, if a seller is eager to unload an apartment, they may be willing to come down in price, which gets you more square footage for your dollar, so brush up on how to make a successful lowball offer.
Read on for the top ways to get more space for your money in New York City.
1) A first-floor apartment
Apartments on higher floors in general will command higher prices. On average, according to Jonathan Miller, CEO and president of the appraisal firm Miller Samuel, "the price difference between a second-floor and first-floor apartment is 15 percent. The difference between a second-floor apartment and a third-floor apartment is probably another 10 percent," meaning that the difference in price between a first and third floor apartment can be as much as 25 percent.
The reason? New Yorkers' perceptions about security, privacy, and street noise.
"The exception, of course, would be a brownstone garden apartment," Miller says. That will sell at a premium. The first floor in a walk-up is also a premium—think an inverse relationship of price to stairs.
Keep in mind that ground-floor apartments, like townhouses, are getting renewed attention thanks to lessons learned from coronavirus, so you may face increased competition here. Buyers want apartments that provide more privacy and fewer shared spaces and high-touch zones, like elevators. Ground floor apartments also may come with private outdoor space where you can be outside and socially distanced at the same time—which is not easy to pull off in NYC. 
Discover off-market properties in your dream neighborhood that perfectly suit your needs and budget. Meet and deal with sellers before their apartment hits the market.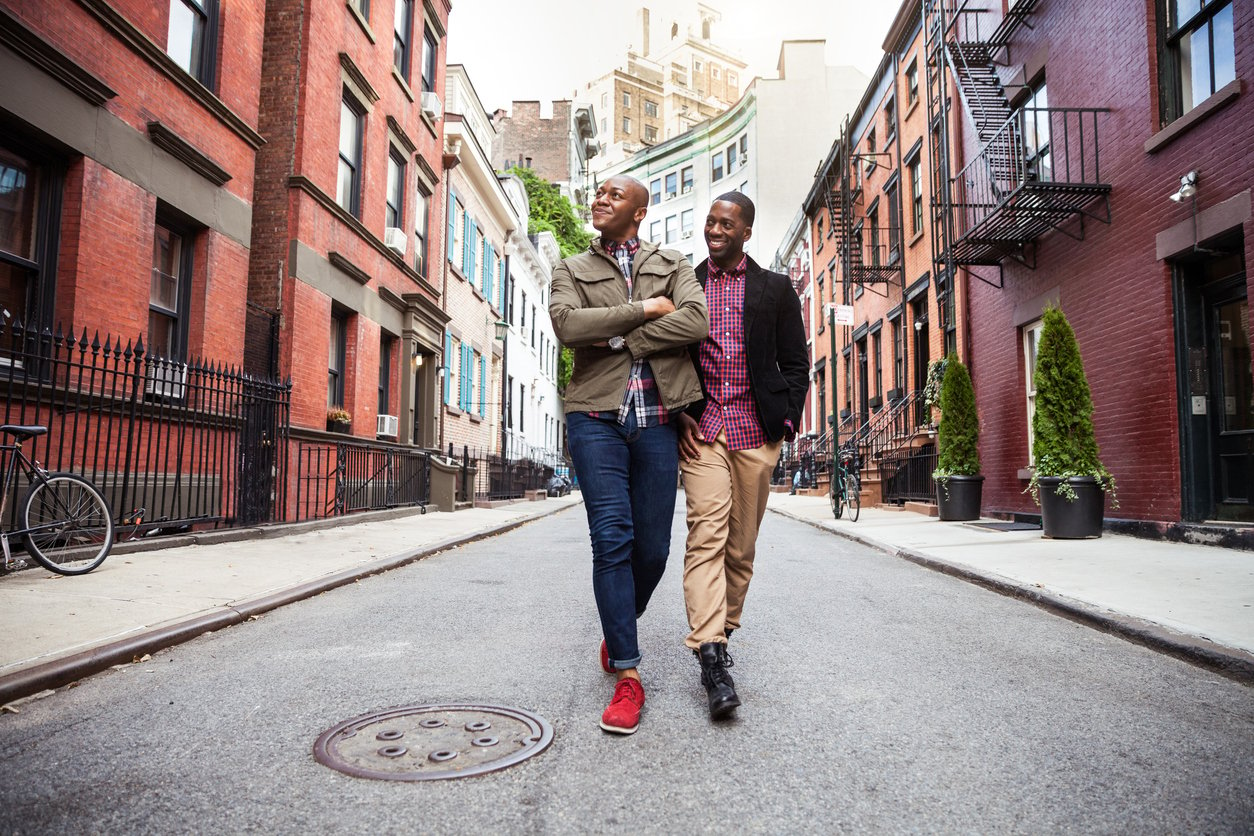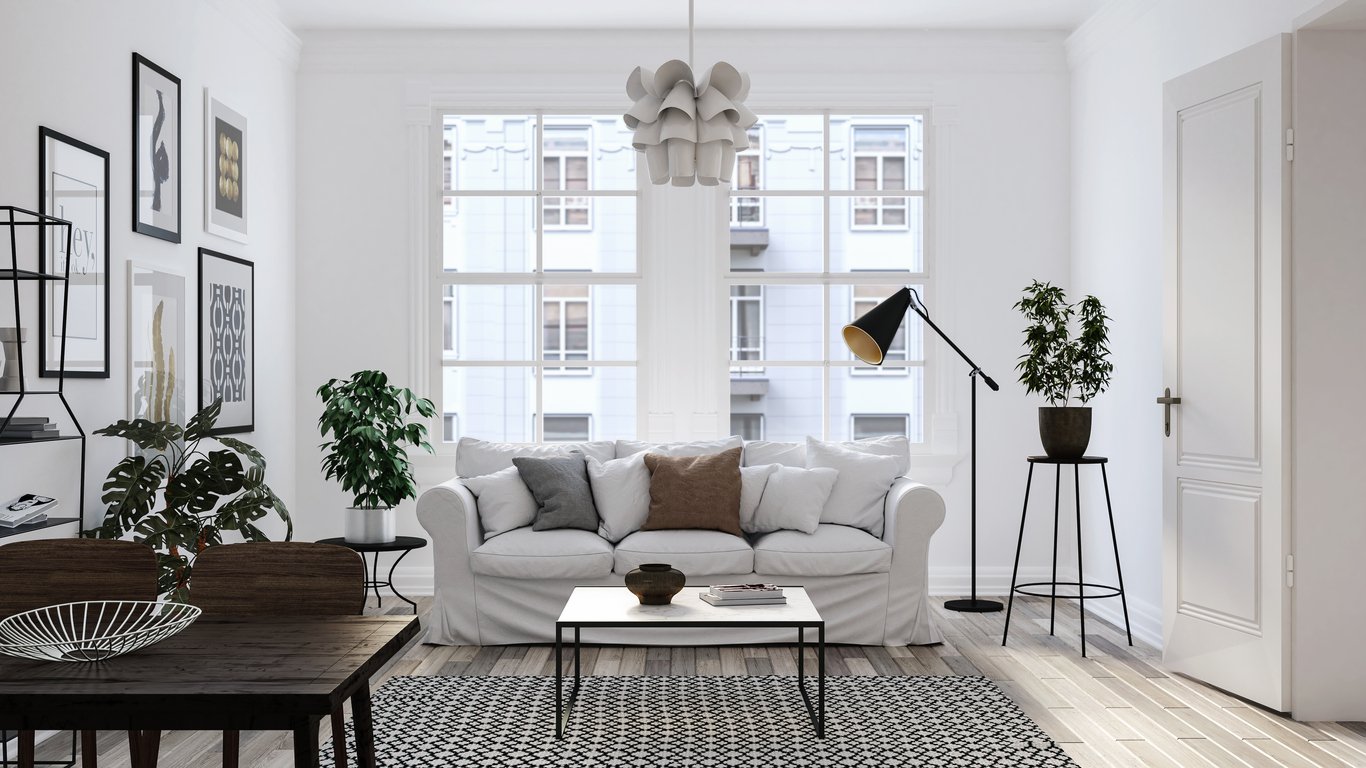 Let Triplemint's off-market team give you exclusive access to apartments in your price range and desired neighborhood that no one else has seen. More options, less competition, no bidding wars. 
2) A post-war apartment
They may not have the romantic cachet of prewars or the new car smell of a new development, but post-wars (meaning those built during the post-World War II housing shortage) can translate into more space for less money.
"The square footage of a two bedroom in a post-war is a three bedroom in new construction," says Julie Rose, a broker with Corcoran. "There's definitely more value in post-war construction. You pay a premium for new construction, even for buildings built in the past 10 or 12 years."
Some bristle at hallmarks of post-war buildings (sterile white exteriors and long, winding hallways for example) but once you're in your apartment, it may not matter, especially if you have room to roam. All things being equal, Miller says, there tends to be a 10-15 percent price difference between prewar and post-war, "but the differences tend to be that prewars have higher ceiling height, hardwood floors versus parquet, and better soundproofing."
3) An apartment with a slightly higher maintenance
Obviously you don't want to burden yourself with a large, unrealistic maintenance fee each month, but sometimes a slightly higher maintenance can mean a lower purchase price (and down payment). It's a trick that can be helpful for those who want more space for a little less, assuming they have consistent money coming in each month.
But our experts say that there are several reasons to be slightly wary of high maintenance fees.
"Any broker or appraiser will tell you that higher monthly charges impact  the value of the apartment," says attorney Adam Stone of The Stone Law Firm.  "You also need to be sure to look into why the maintenance is so high. It may be something innocuous, like it has twice as many staff members as other buildings. But maybe there was litigation against the building, and there was a judgment they had to pay out, or maybe there are construction issues. That's why you need to dig deeper into the financials and speak to a managing agent to get details."
4) An apartment with a less desirable location
Heading far away from public transportation and away from popular neighborhoods can bring you a lot more for your money—especially if you are now working from home and a quick commute is no longer one of your top priorities. (If that's your situation, here are eight far-flung neighborhoods to consider.)
"Stretch your boundaries on location," Rose says. "If your cutoff is 100th Street, give another 15 blocks and see what that gets you. If it's 96th Street, go to 103rd. "(It's no coincidence that many of the areas on Brick Underground's Most Affordable NYC Neighborhoods list are a bit further afield or considered remote.) But note that prices can vary from one street to the next, depending on proximity to transportation and amenities. 
5) Walk-ups and non-doorman buildings
Doorman buildings are desirable because they tend to be well-maintained and thought to be safer, but those attributes come at a price. Apartments in non-doorman buildings are likely to see savings of 10-15 percent on average compared to doorman buildings, according to Miller.
Those who are able to live above the second floor of a walk-up will see even more significant discounts.
"The discount is almost geometric as you go up," Miller says. "Below the fourth floor, you're looking at a price about 5 percent less on each higher floor. Above that, it's even more."
Keep in mind that some lenders are reluctant to offer mortgages above the fourth floor of walk-ups. Yet the very fact that a mortgage might be a little tough to get means that you're likely to snag a deal, especially if you can pay in cash.
6) Where banks are reluctant to lend
Sellers often offer small discounts for apartments that they know are not popular with the banks. Examples, according to one mortgage broker who wished to remain anonymous, include brownstones, walk-ups above the fourth floor, HDFC (income-restricted) co-ops, condos where a single entity owns more than 10 percent of the apartments, recent conversions where many tenants are still rent-stabilized, and anything with more than 20 percent commercial space. 
It should be noted that different banks have differing levels of comfort with the above scenarios. Alan Rosenbaum, CEO of mortgage specialist GuardHill Financial, says that for his firm, lending criteria is more about the total picture, the qualifications of the buyer, and assessment of the current specifics of the market, rather than wholesale rejection because of a particular factor. 
Rosenbaum says that banks have tightened their lending guidelines even further on these types of properties during the pandemic. However, "we are still lending on these types of properties based on the strength of the borrower," he says.
Before you jump on one of these deals, think about why the lenders are wary.
"A purchaser may have the same concerns that the lenders are wary about," Stone says. But sometimes the issue, like a fifth-floor walk-up for a totally fit person, can be overcome despite bank trepidations.
"If you can handle that, it's an issue that's easily overcome," he says. "But if it's an issue like a sponsor still owns 50 percent of units, you really need to check with a lawyer about the risks. In that case, if the sponsor/investor falls on tough times, it could negatively affect everyone in the building."
7) A fixer-upper
Do you have the budget and stomach for some renovation work? This could be the key to getting more space. Of course, if you live in a co-op or condo, you'll need to factor in additional time and costs for new cleaning and safety requirements, and mitigate disruptions for other residents, many of whom will likely continue to stay home even as the city opens up.
"For most people in the market they're looking for turnkey, but if you're willing to do the work, you can get a deal," Rose says. "In some cases, it's not even a huge fix-up—a new kitchen or doing the floors, not a gut job." 
If you are game for a larger project, combining two units can also be an option. But beware of high common charges/maintenance charges, because combinations usually result in higher charges than for similar-sized apartment that's not a combination. 
8) Traditional layouts
Open plans are most popular with buyers, and for that reason new construction or renovated apartments, especially for mid-block buildings, have combined living and dining spaces. That's what many New Yorker want these days, so that's what developers are delivering.
So, if you don't mind an apartment with a traditional layout with a closed-off kitchen, and separate dining room and living room, you may get a lot more space for their buck. And of course, you can always choose to knock down a wall or two. 
"A lot of people don't have the vision for it," Rose says. "But if you do, you can get value out of that."
—Earlier versions of this article contained reporting and writing by Lucy Cohen Blatter.
Brick Underground articles occasionally include the expertise of, or information about, advertising partners when relevant to the story. We will never promote an advertiser's product without making the relationship clear to our readers.