Sell
Fed's response to Fannie Mae 'blacklist': 'We have no record of it'
Two attorneys sent FOIA requests to release the Fannie Mae unavailable list
The FHFA, which oversees Fannie Mae, says it found 'no records' of the list
Here's how you can check the status of your co-op or condo building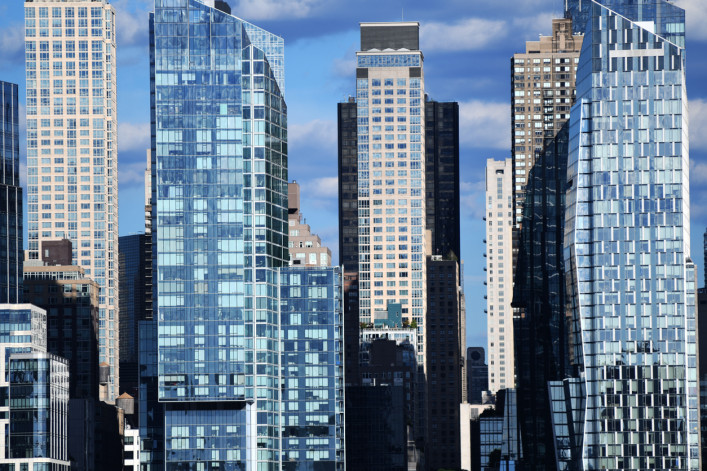 That semi-secret list of co-op and condo buildings where Fannie Mae will not buy back loans? The Federal Housing Finance Agency (FHFA), charged with overseeing Fannie Mae, says it doesn't know anything about it.
Last month, attorneys Edmund Allcock and Stephen Marcus at the law firm Allcock & Marcus sent Freedom of Information Act requests to Fannie Mae and the FHFA asking them to make the "blacklist" publicly available. This would allow condo and co-op buildings to be aware they are on the list and make necessary changes to comply with Fannie Mae's lending rules.
On May 23rd, the Office of Inspector General at the FHFA responded to the FOIA request: "FHFA-OIG has conducted a search and has determined that it possesses no records responsive to your request."
It is a curious response, considering that Fannie Mae regularly communicates to lenders that a building is designated as unavailable for lending through a software system called Condo Project Manager, or CPM. That status is not directly revealed to the buildings, however.
"Very clearly Fannie Mae personnel in risk management know about Condo Project Manager. They work with it every day," according to a source who works in the condo project eligibility business and asked to remain anonymous.
The FHFA's response prompted a blistering appeal from the two attorneys, which they sent earlier this month. Their appeal states in part that the FHFA's statement that it does not have a copy of the list in its possession is "simply not credible."
"The existence of the list is a poorly kept secret. It has been reported that the list exists and includes 1 percent of the nation's condos and co-ops. Lenders and servicers have access to the list," they write. Allcock and Marcus repeated their request to Fannie Mae and the FHFA to disclose the list to the public.
In a phone call with Brick, Allcock says he expects a response to the appeal within 90 days. He has also filed another Freedom of Information Act request asking the FHFA for all communication with Fannie Mae relative to the "blacklist." He expects a response to that request in 30 days.
How to see if your co-op or condo building is on the unavailable list
There are several aspects of the hushed-up do-not-lend list that disturb Allcock but one in particular was bothering him on the day Brick spoke to him. He tells Brick that on top of the list (he has received a copy), there's a note that says it is subject to a non-disclosure agreement.
"Our government is entering into non-disclosure agreements. Why? I don't get the veil of secrecy," he says.
Allcock is willing to check the list for anyone concerned about their property. If you fill out this form on his law firm's website and explain your connection to the property, he will look it up for you. He started doing this about two weeks ago and says the first weekend the form was up he received 80 emails from New York alone.
It's unsettling to him, he tells Brick, that a federal agency is telling private institutions not to lend to consumers and not disclosing these facts when asked. For these reasons, he's continuing to fight for the release of the list.
A false sense of security
Allcock acknowledges that there are just 50 buildings in his state on the do-not-lend list. In New York—that number is about 40, or as one industry analyst tells Brick, "just 1 percent of all buildings in NYC," meaning too few to raise a sense of concern for buildings that are not affected.
That's a false sense of security, Allcock says. "It may only be 1 percent now, but the way the list is created, you could be on the list tomorrow," he says. He points out that a badly filled out condo questionnaire, for example, by a property manager who doesn't understand Fannie Mae's insurance requirements, could land a building on the list.
Or maybe a building has insufficient insurance and filling out the questionnaire reveals that fact and prompts Fannie Mae to designate the building off limits to lenders. Insufficient insurance is a predicament facing over 6,000 owners at a condo development in Orange County, California, that is on Fannie Mae's unavailable list.
If your building is on the list, you will have trouble refinancing or selling to buyers using conforming loans.
There are also expectations in the lending industry that Fannie Mae is preparing to release new guidelines that will require larger reserve line items for condo buildings. Currently Fannie Mae and Freddie Mac require condo buildings to set aside 10 percent of the annual operating budget for reserves; Freddie Mac also accepts a reserve study in lieu of the reserve requirement.
When guidance changes for funding the reserve line item, Allcock says, "the list has the possibility to explode."
Brick reached out to Fannie Mae and will update this article if representatives respond.
Brick Underground articles occasionally include the expertise of, or information about, advertising partners when relevant to the story. We will never promote an advertiser's product without making the relationship clear to our readers.