How small can apartments be in New York City? Well, until recently, new apartments in New York City were required to have a minimum of 400 square feet. But after some experimentation with micro housing, that rule was changed in 2016, when the City Council approved Mayor de Blasio's new zoning law to allow developers to build micro units under 400 square feet.
There are some density restrictions in place, for example, preventing developers from putting up entire buildings comprised of tiny studios. 
But as a result, you can get a tiny apartment like this 302-square-foot apartment, 610 Ashland Pl., #610, in a Fort Greene building completed last year. But it's not necessarily cheaper than average studios. This unit is asking $3,022 a month, with no fee and two months free. (The median asking rent for a studio in this neighborhood is $2,400 a month, according to StreetEasy).
What makes it so expensive? It's in prime part of Downtown Brooklyn, for starters. The building is a block from BAM, close to the Barclays Center for concerts and sports matches, as well as shopping and dining at City Point. It also comes furnished, and the features and finishes in this apartment are high end, including stainless steel appliances that include a dishwasher and microwave, Caesarstone quartz countertops and keyless entry. There's a Murphy bed and foldable table to save space, both in white. Building features include a rooftop "garden lounge," media room, bike room, and package room.
The building currently has six other studios available (four of them are 314 square feet and two are the same size as this apartment). Rental activity here has been very active—four rentals, all studios, were scooped up this month alone. 
So clearly there are some takers for studios like this. Would you squeeze into one?
As always, when weighing New York City apartment listings, we turn to our Take It Or Leave It experts: Constantine Valhouli, founder of real estate research and analytics firm NeighborhoodX, freelance writer Lambeth Hochwald, and myself.
But first, here are pictures of the apartment and the building.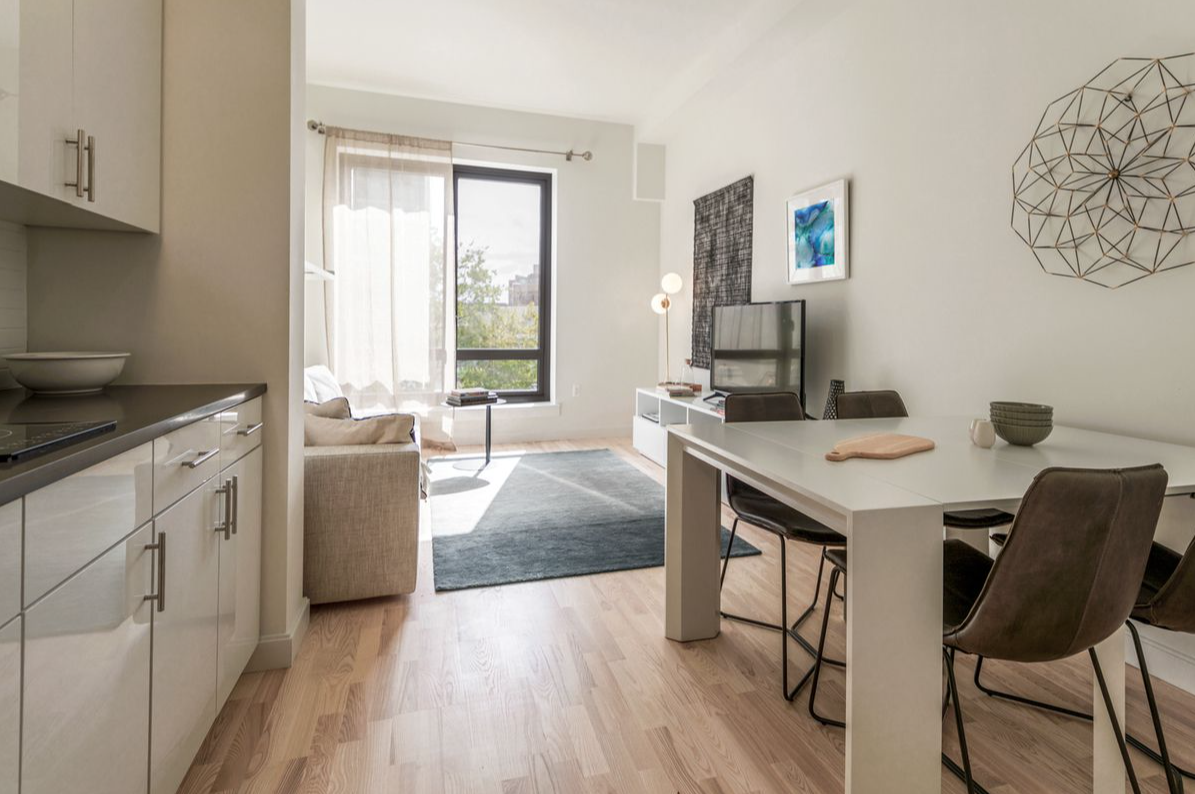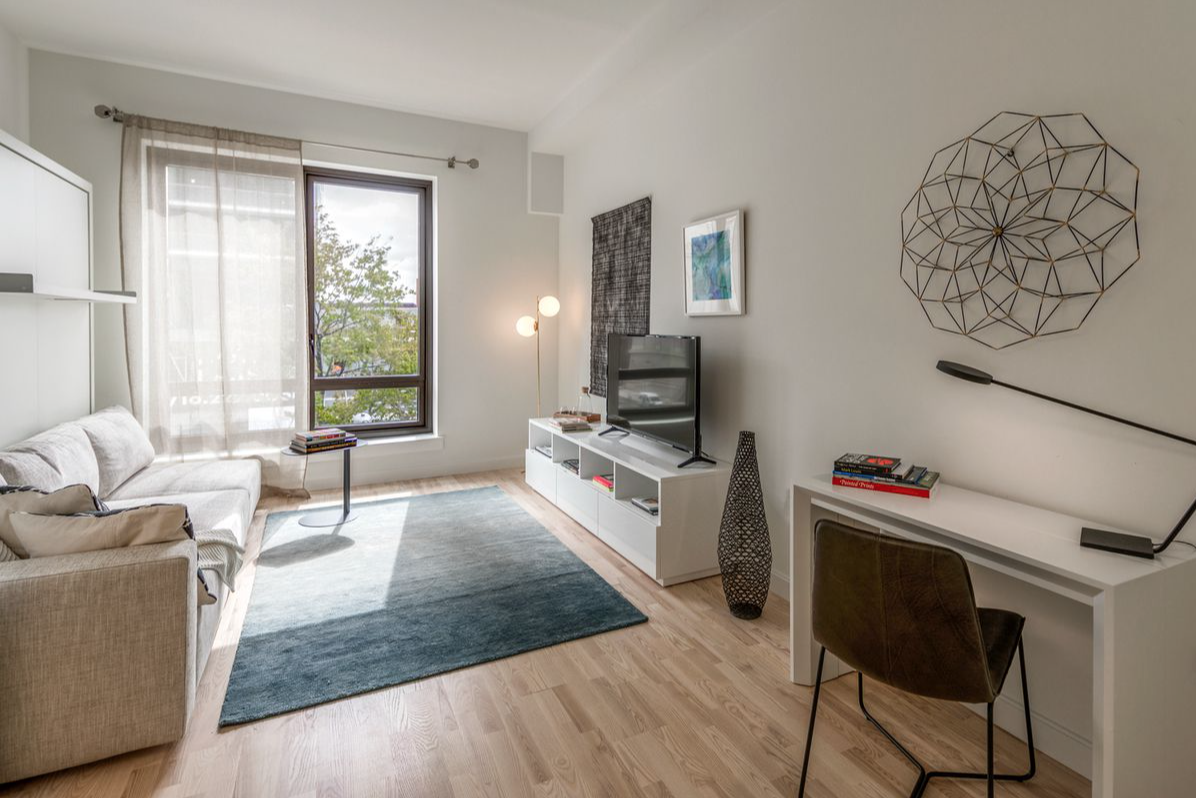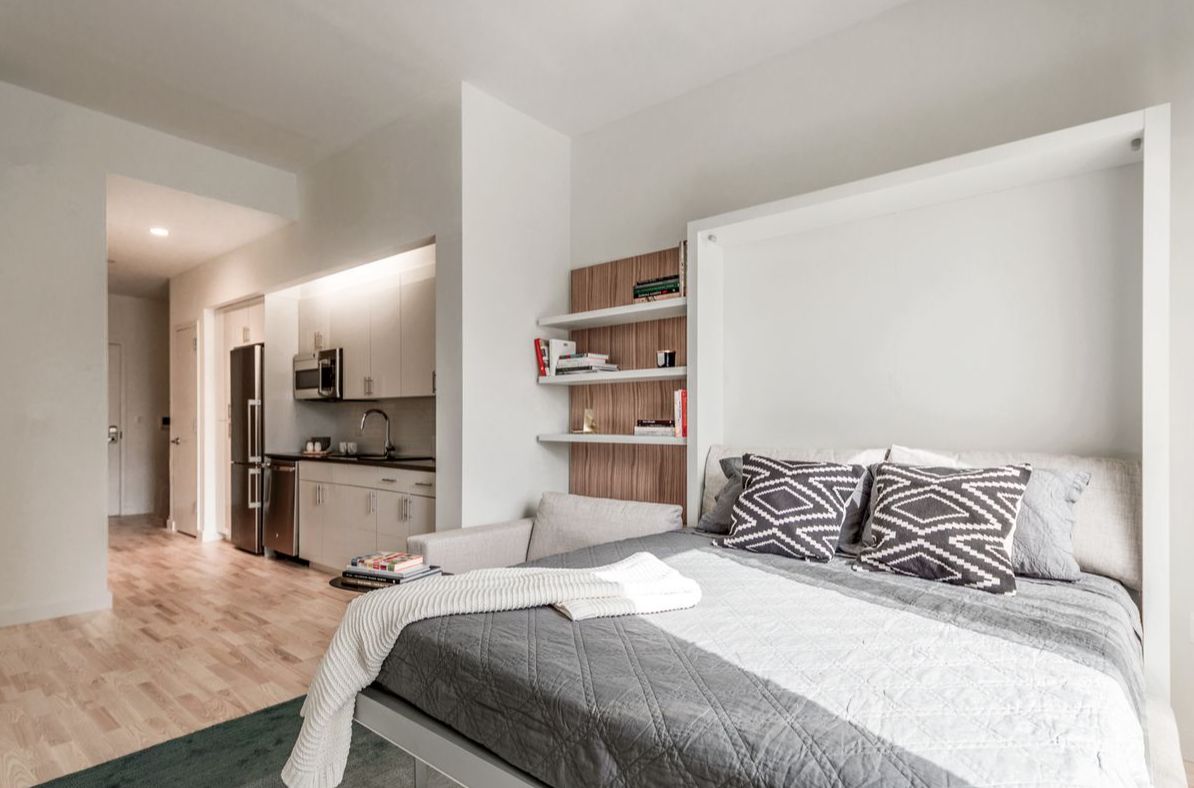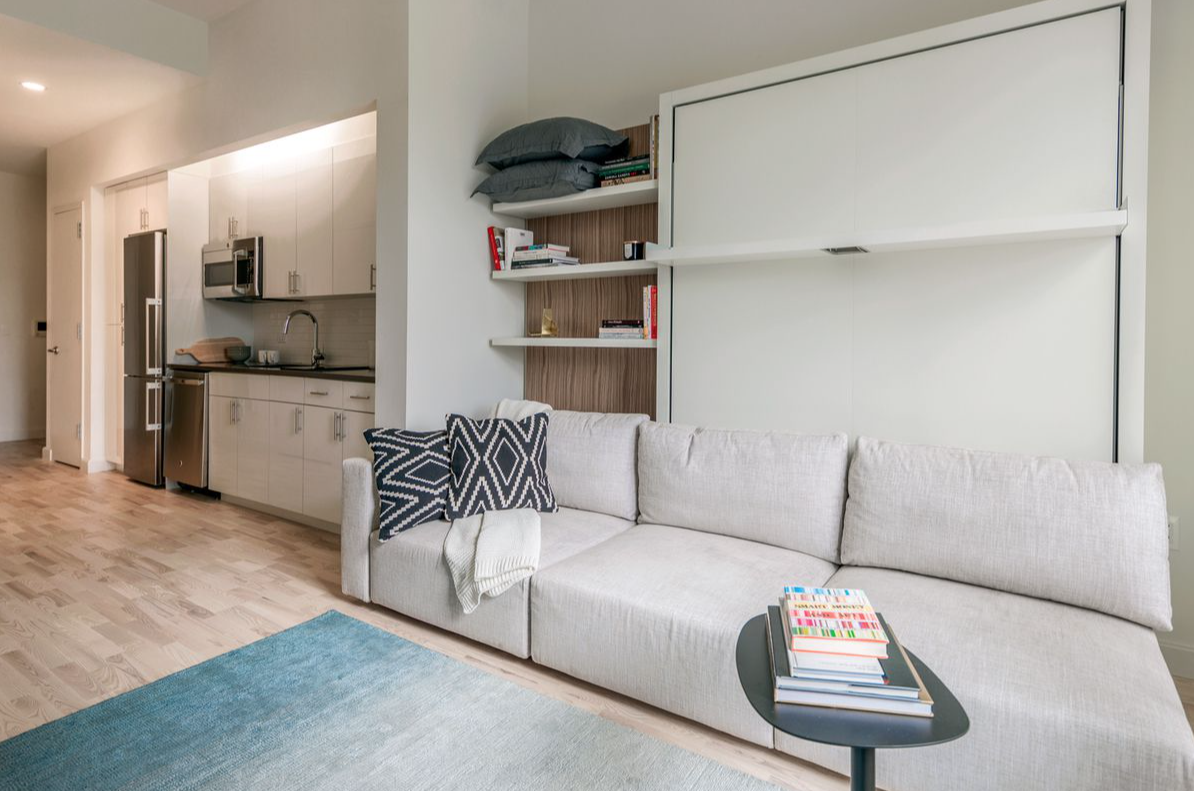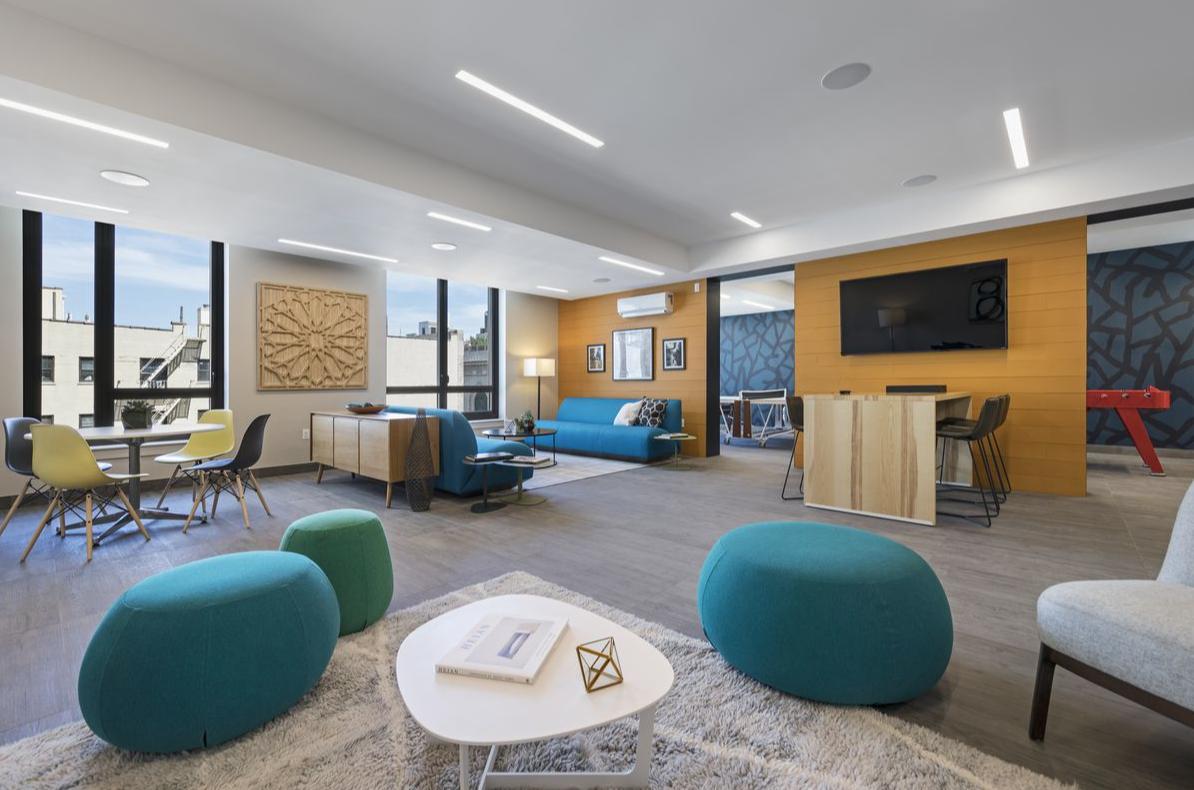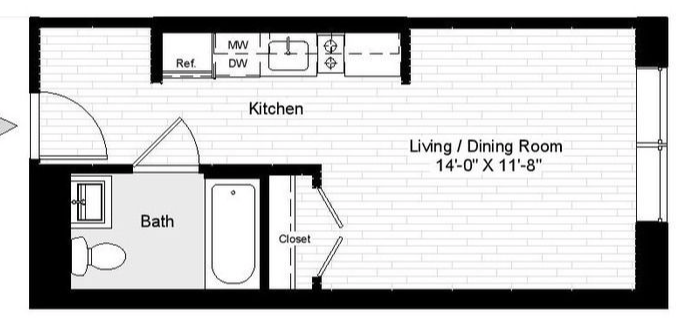 Pros and cons
"This is compact living at its finest, and while I get how fab all the amenities are in this building, I can't justify spending this much for a nightly Murphy Bed pulldown." —Lambeth Hochwald
"Master Yoda once advised 'size matters not' and he whupped some serious Sith ass. But he also lived in a three-room mud hut in a swamp in Dagobah, which in this real estate market would probably ask $5,000 per month without concessions AND a Jedi master covering the broker fee. This apartment is small but very nice—and it looks as though it was thoughtfully designed to maximize the utility of the space, so it could feel larger than it is." —Constantine Valhouli 
"The thing about a studio like this, while it is very tastefully done, it is sized for one person and one person only, to live here. There's no room for a second person, or more specifically, their stuff, unless you are treating it like a hotel room, and living very minimally." —Jennifer White Karp
Whom it's perfect for 
"A millennial with fab paystubs who will jump at this hotel-like studio." —Hochwald
"One regular-sized person or two tiny people. Or someone who really, really prizes being in this specific location above having a larger place elsewhere." — Valhouli
"A visiting professor." —White Karp
Take it or leave it
LEAVE IT. "With a capital L. A 302-square-feet room spells claustrophobia no matter how much you Marie Kondo it." —Hochwald
LEAVE IT. "I have lived in a space this size...but never at this price. Personally, I'd compromise on location for more space." — Valhouli
LEAVE IT. "Unless someone else is paying for you to be here." —White Karp