If you work in or near the Financial District, living in the neighborhood makes a lot of sense now—the area is brimming with new restaurants, bars, and residential development, including many office buildings converted to high-end rentals or condos with lots of amenities that you don't find in co-op buildings.
For shopping and entertainment, there's Westfield World Trade Center, Brookfield Place, and the South Street Seaport. And you've got many major cultural institutions right at your doorstep.
The days when the Fidi shut down in the evenings and weekends are long gone.
But all that newness and convenience doesn't come cheap, especially if you are living by yourself, so consider scaling up to a larger apartment and getting some roommates to make an apartment like this work for you. This three bedroom, two bath, 67 Wall St., #11H, is in a former office building, part of a two-building complex that was converted in 2010. It's over 1,150 square feet, and the rent is $6,355, with one month free and no broker fee—so if you split it three ways it would be $2,118 a month.
For that you get some pretty sweet amenities: The building aims to "provide a wide array of amenities that combine the convenience of a high-end hotel with the comforts of home." So there's valet, housekeeping and concierge services and front desk staff.
But wait, there's more: a resident-only speakeasy at sister building 63 Wall Street, private fitness center with Peloton bikes, sundeck, media room, and storage.
So is this good for Wall Street bros? Or does this have wider appeal?
As always, when weighing New York City apartment listings, we turn to our Take It Or Leave It experts: Constantine Valhouli, founder of real estate research and analytics firm NeighborhoodX, freelance writer Lambeth Hochwald, and myself.
But first, here are pictures of the apartment and the building.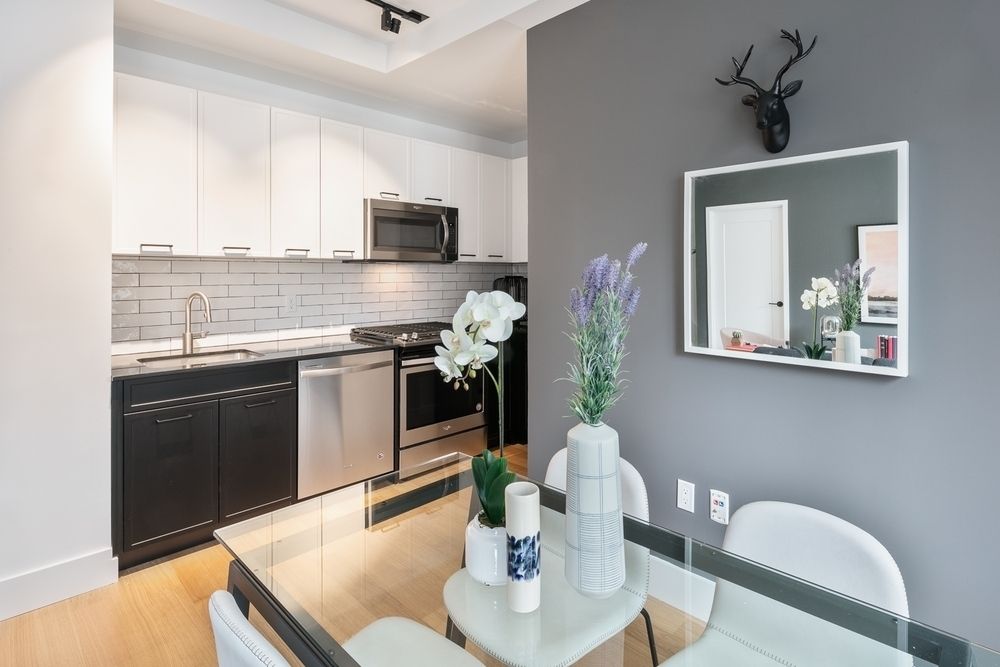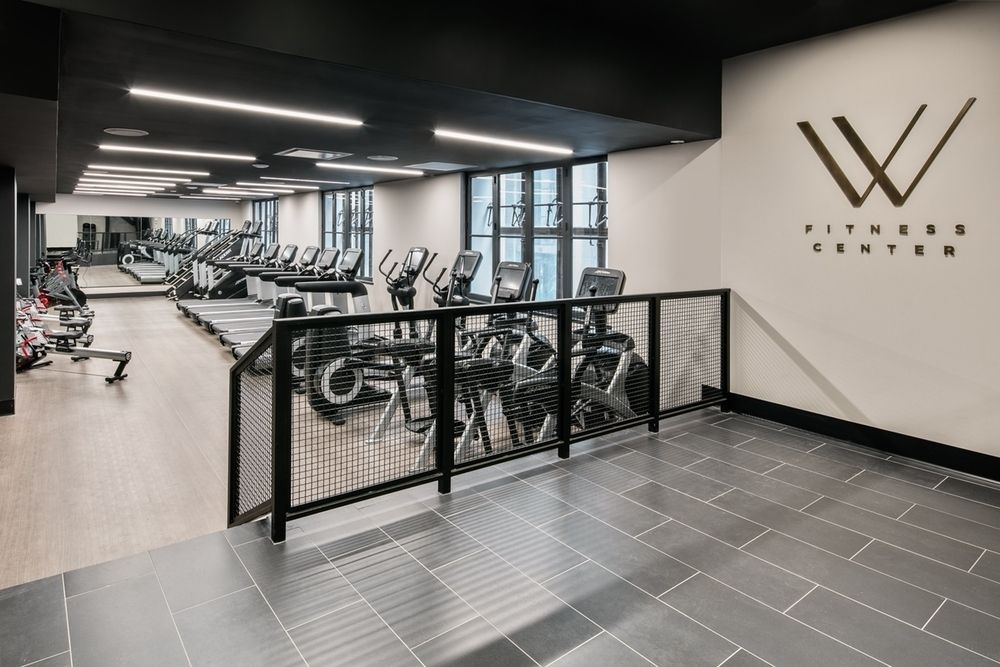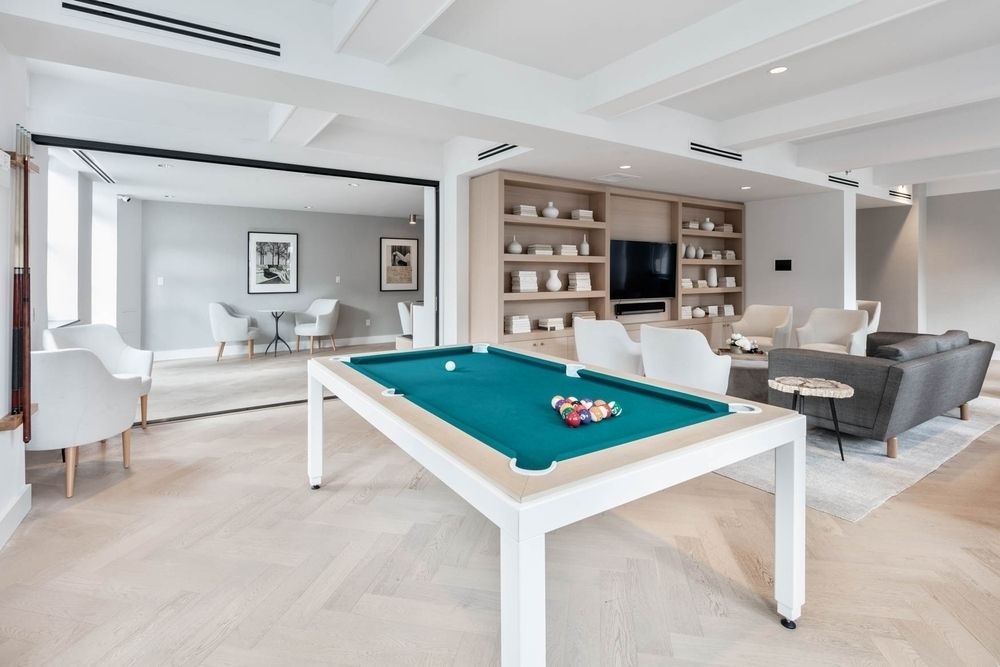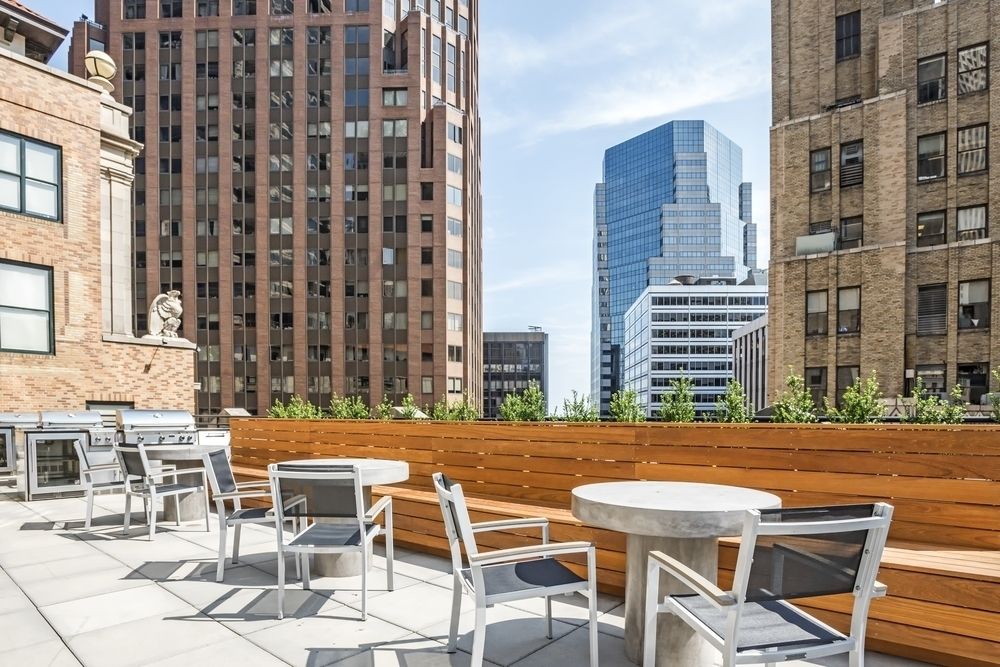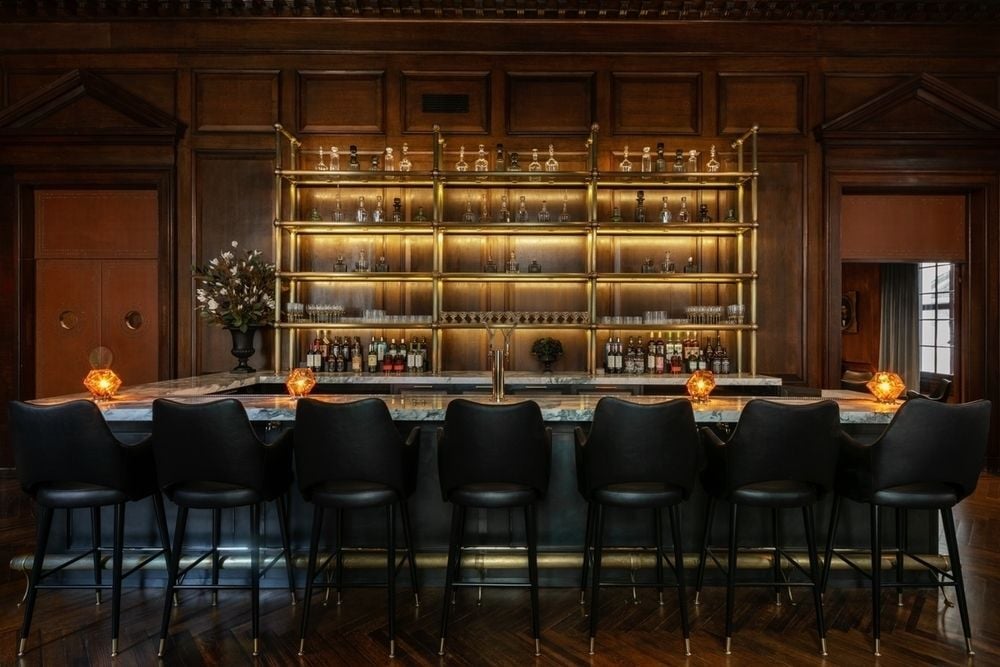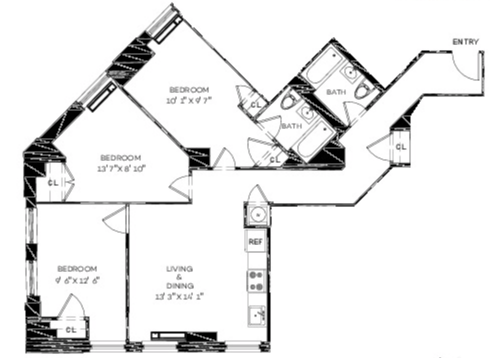 Pros & cons
"I love it when listing photos aren't actually shot in the apartment in question as I have to believe that, gorgeous as it is, this is the model apartment for the building. This means that it's very hard to tell just how roomy this three bedroom actually is. Then again, there's Peloton in the building and a speakeasy. This Fidi building offers so many amenities that you might be able to overlook the fact that the rooms look quite compact."—Lambeth Hochwald
"Yes, it's nicely renovated. Yes, it's got hotel amenities so you can channel your inner Eloise. But seriously, just finding a place in lower Manhattan for around $2,000 a month—we'd be willing to sleep in a box in someone's living room for this price."—Constantine Valhouli 
"The amenities are very attractive, but this is a 330-unit building, so I wonder if getting one of those Peloton bikes is a hassle. Still, the kitchens are newly renovated and the place seems large enough for roommates—although if you live here you're probably not spending so much time hanging out in your apartment. There's so many places to go." —Jennifer White Karp
Whom it's perfect for 
"Three BFFs who are taking Wall Street by storm." —Hochwald
"Three friends working Downtown, who'd like Bushwick prices without the bedbugs. Or a family who'd like to be near the Lower Manhattan parks. Or anyone who's into Gordon Gekko Cosplay." —Valhouli
"Three roommates, natch, who work long hours and don't want to commute for work or play." White Karp
Take it or leave it
TAKE IT. "And prepare to spend lots of time in your building thanks to the amenities and awesome retail located right downstairs." —Hochwald
TAKE IT. "Everyone can occupy Wall Street, at these prices. Blue horseshoe loves Anacott Steel." —Valhouli
TAKE IT. "But first check out what other apartments in the building are renting for and consider asking for a rent reduction. This was listed at $5,139 a year ago." —White Karp