Want to just try out life in a stately old townhouse, instead of committing to owning (and maintaining) one? Then you may want to opt for this rental at 496 Sixth Avenue in a freshly renovated four-bedroom, three-bathroom West Village townhouse.
There's retail on the ground floor in the form of a sushi restaurant, but head up one level and you'll find a spacious parlor floor featuring a living room with chandeliers and a brick fireplace, which leads into a chef's kitchen outfitted with white stone counters and sleek, modern appliances: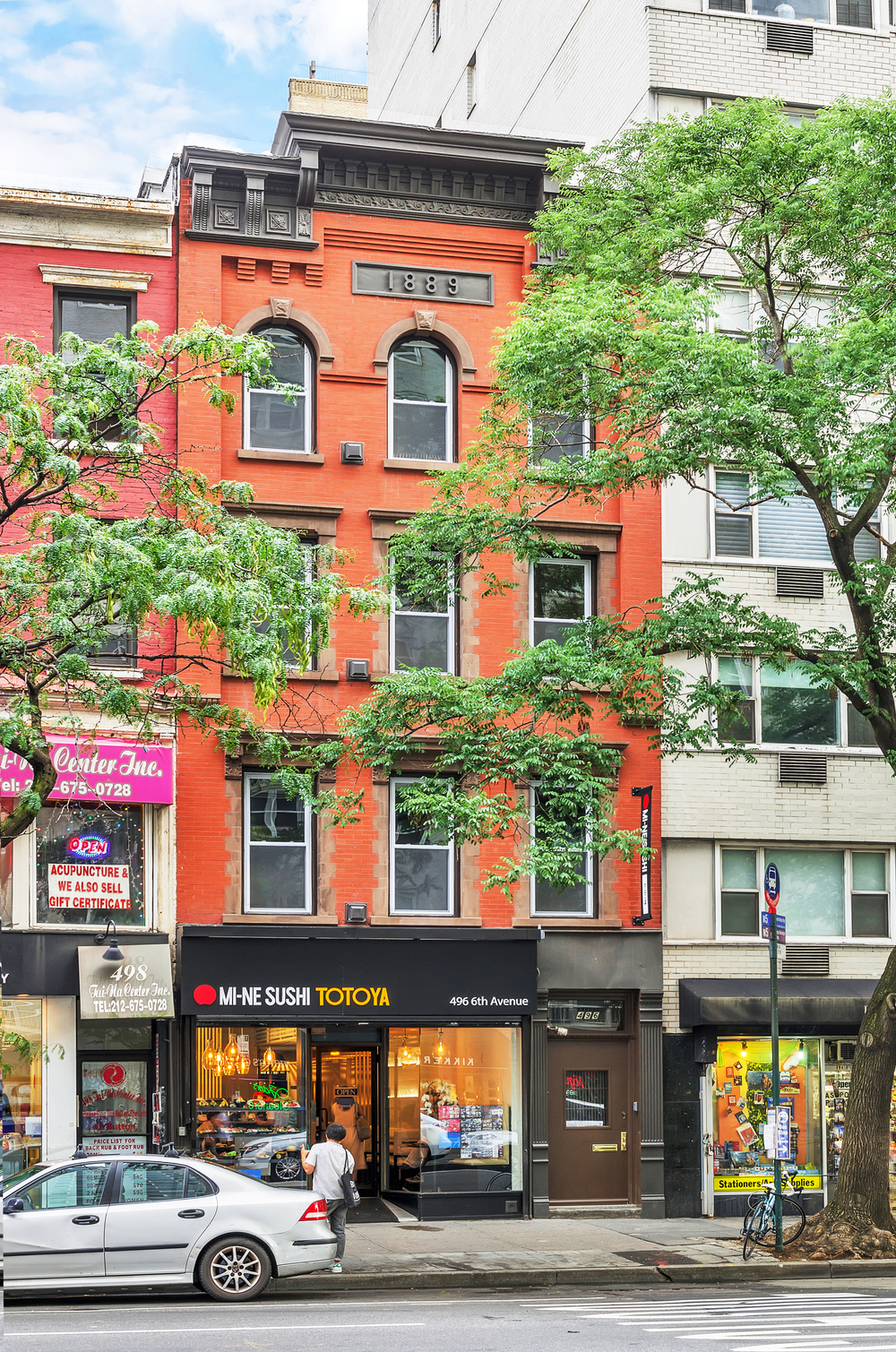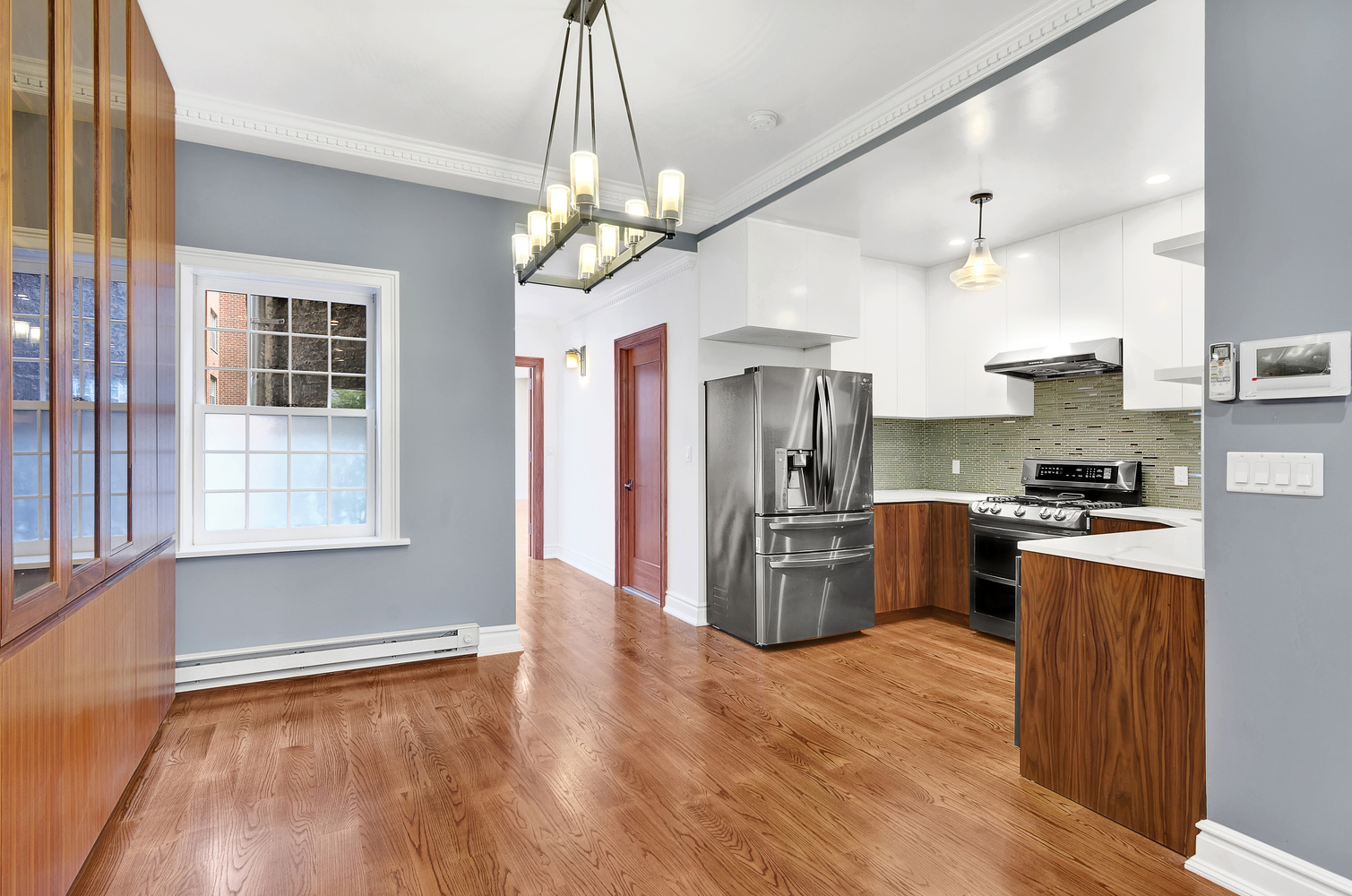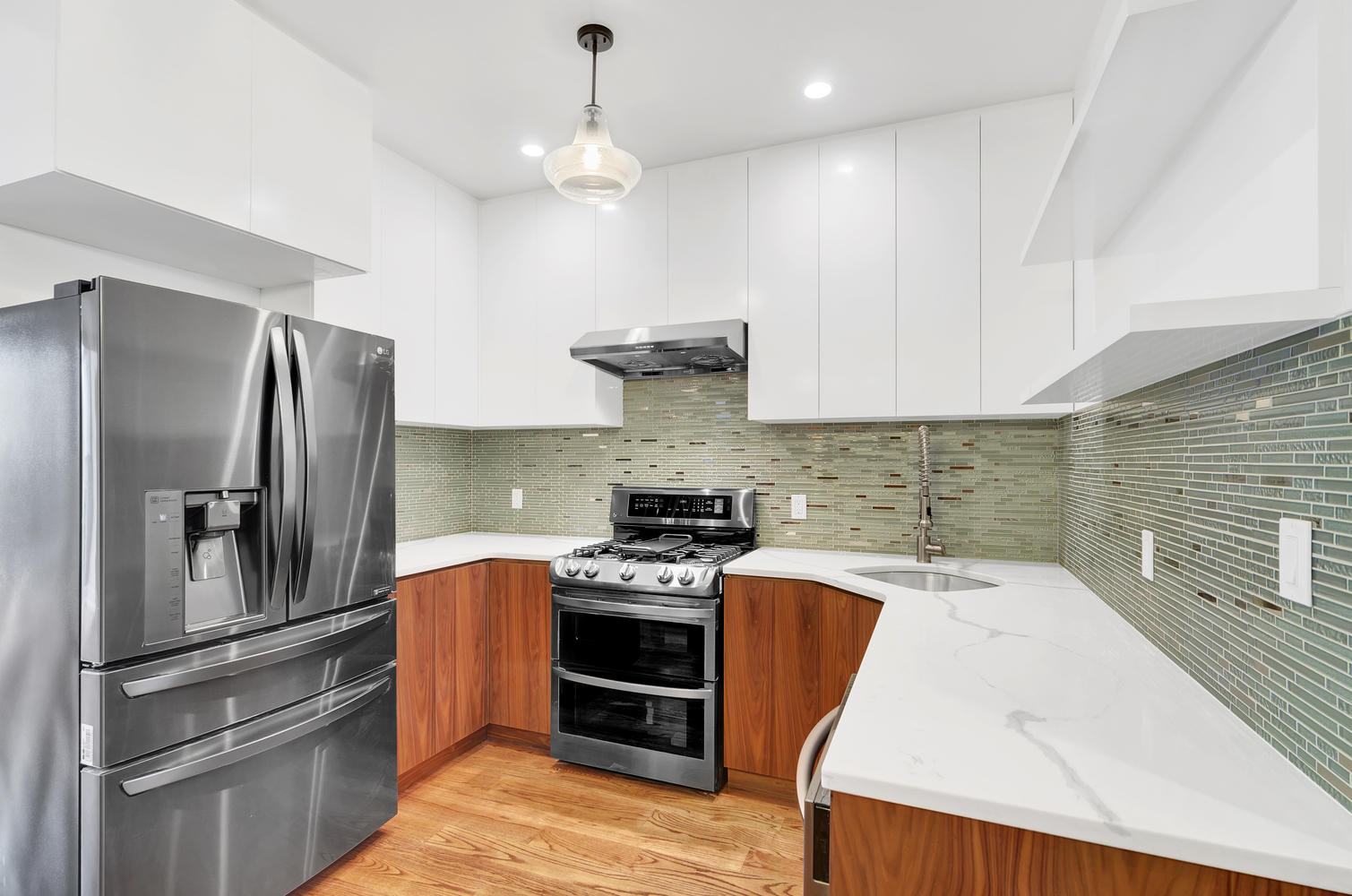 From the kitchen, which is on the petite end of the spectrum for a townhouse, French doors open up into a spacious "great room," which includes a skylight and another fireplace, and in turn opens onto a darling of a rear deck. One of the home's three bathrooms is on this floor, as well: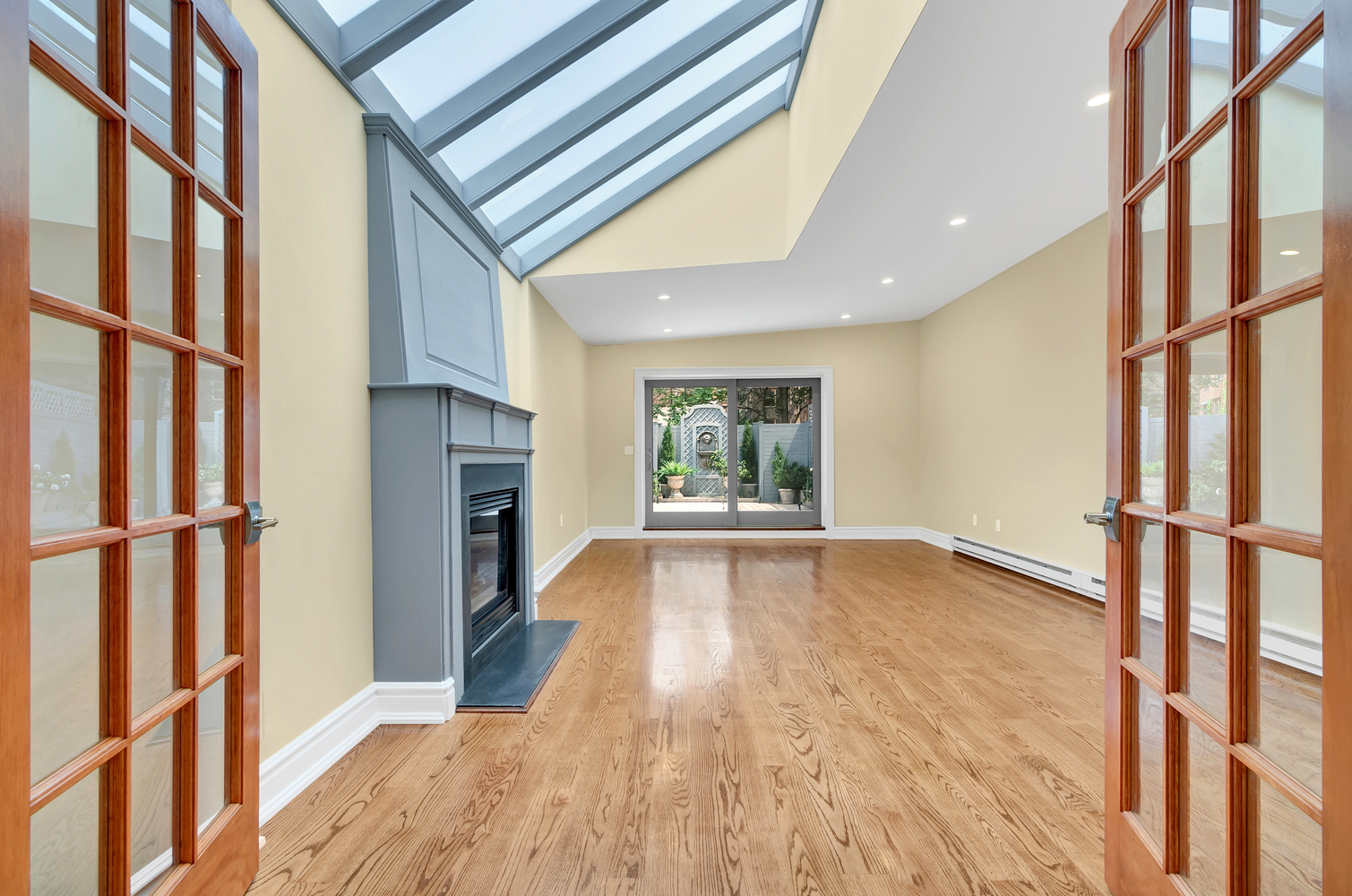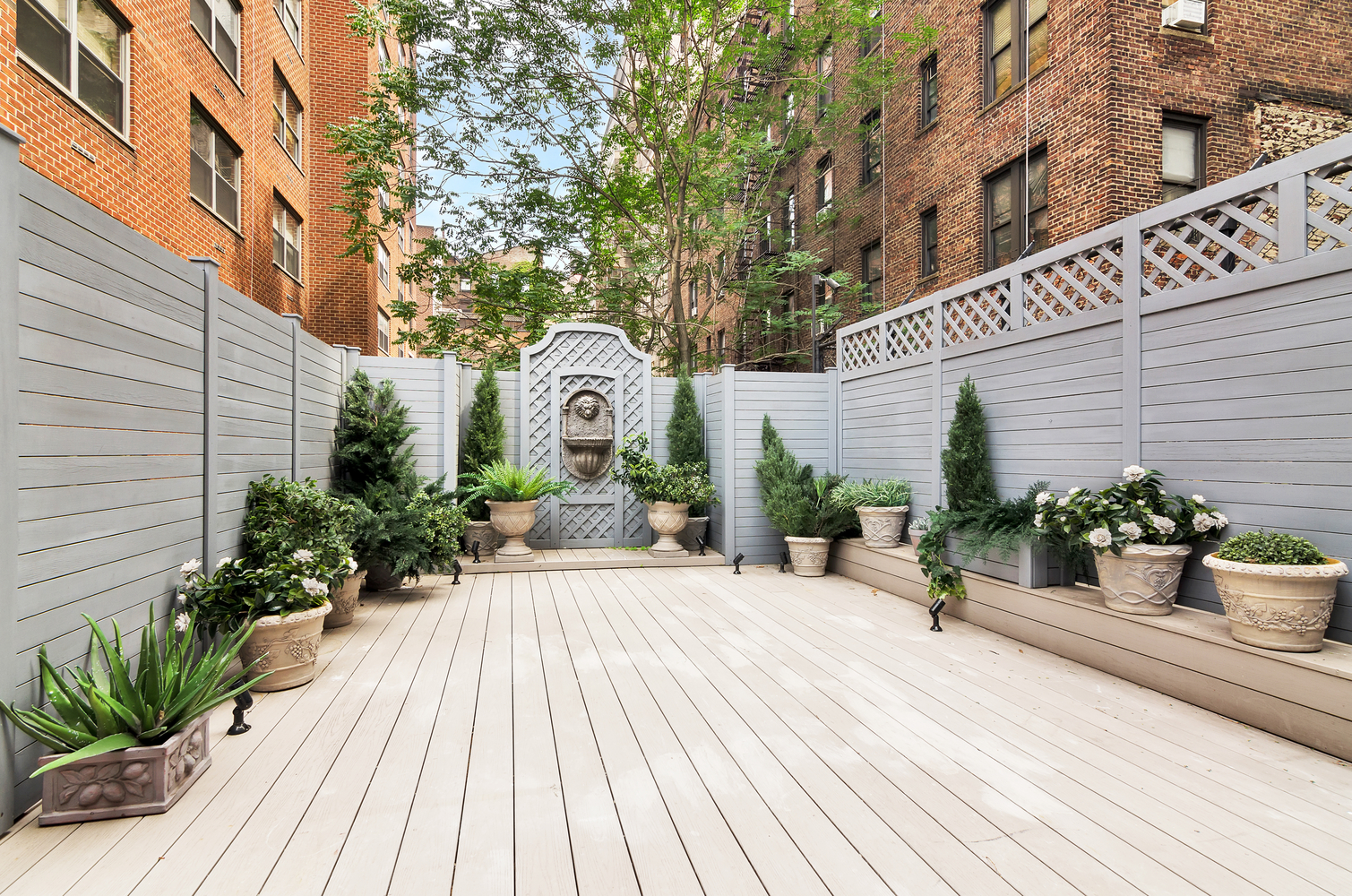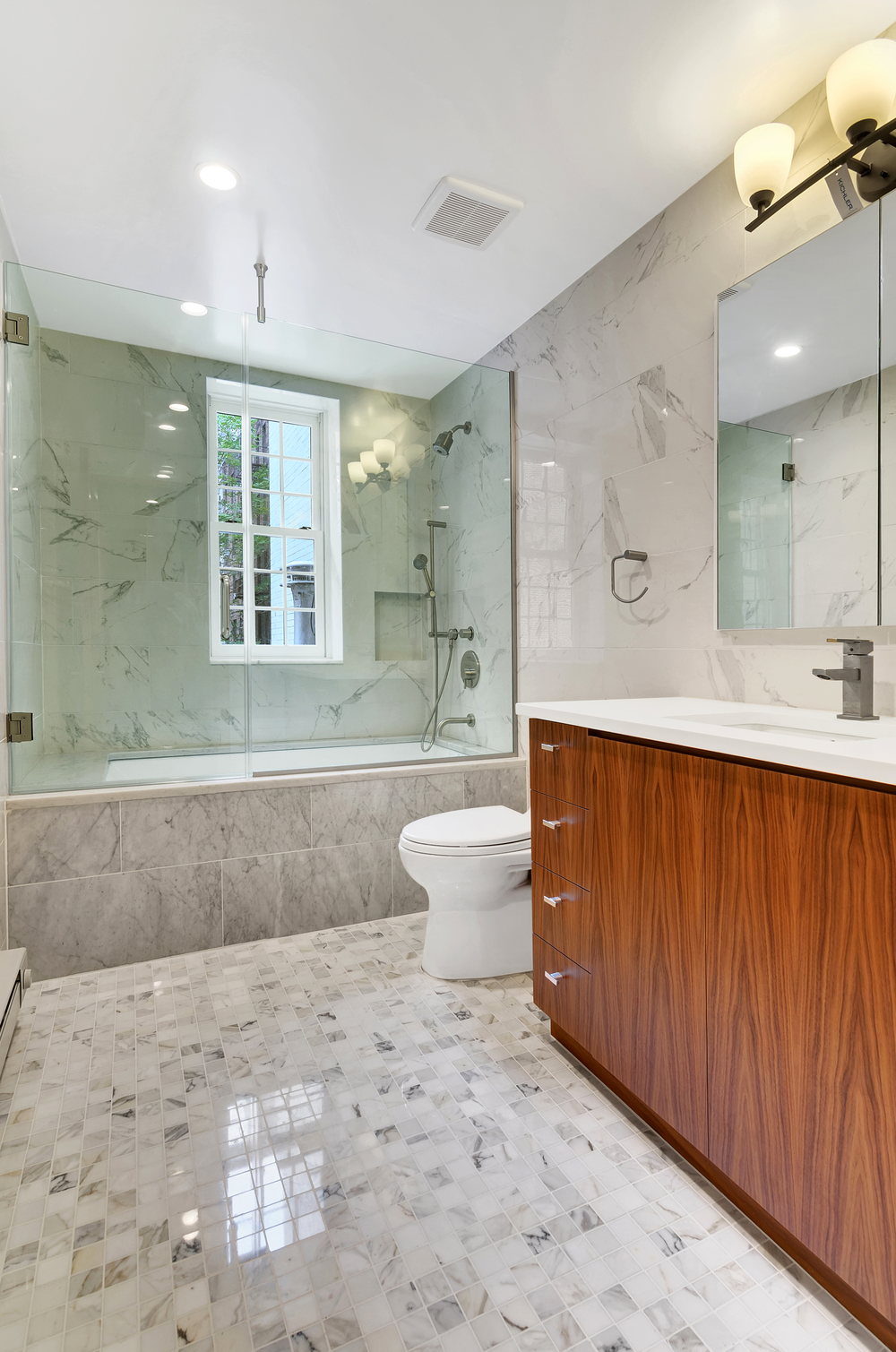 The home's four bedrooms and remaining two bathrooms are on the top two levels, including original details such as hardwood floors and fireplaces. The home's washer and dryer is also upstairs for easy access: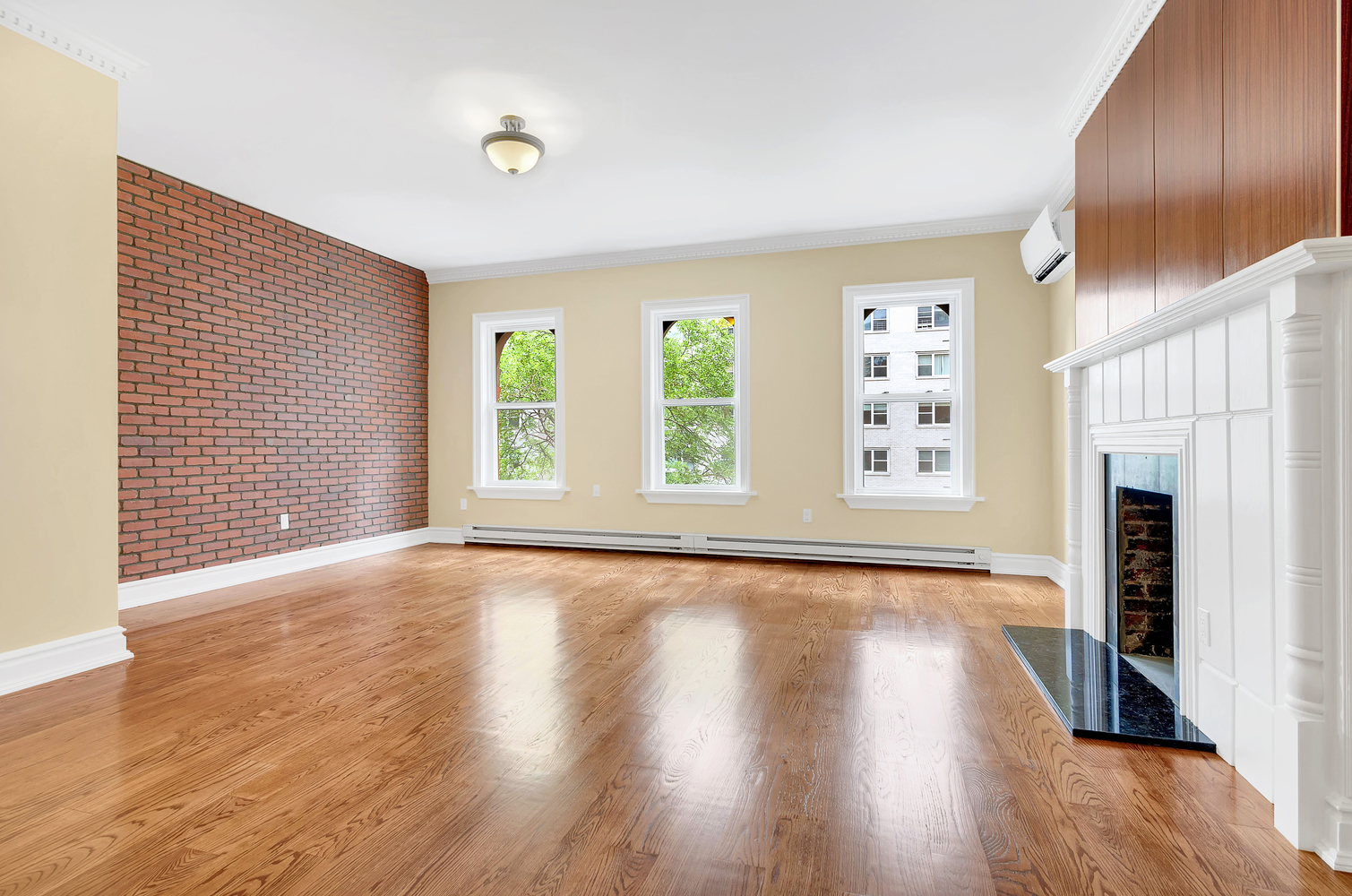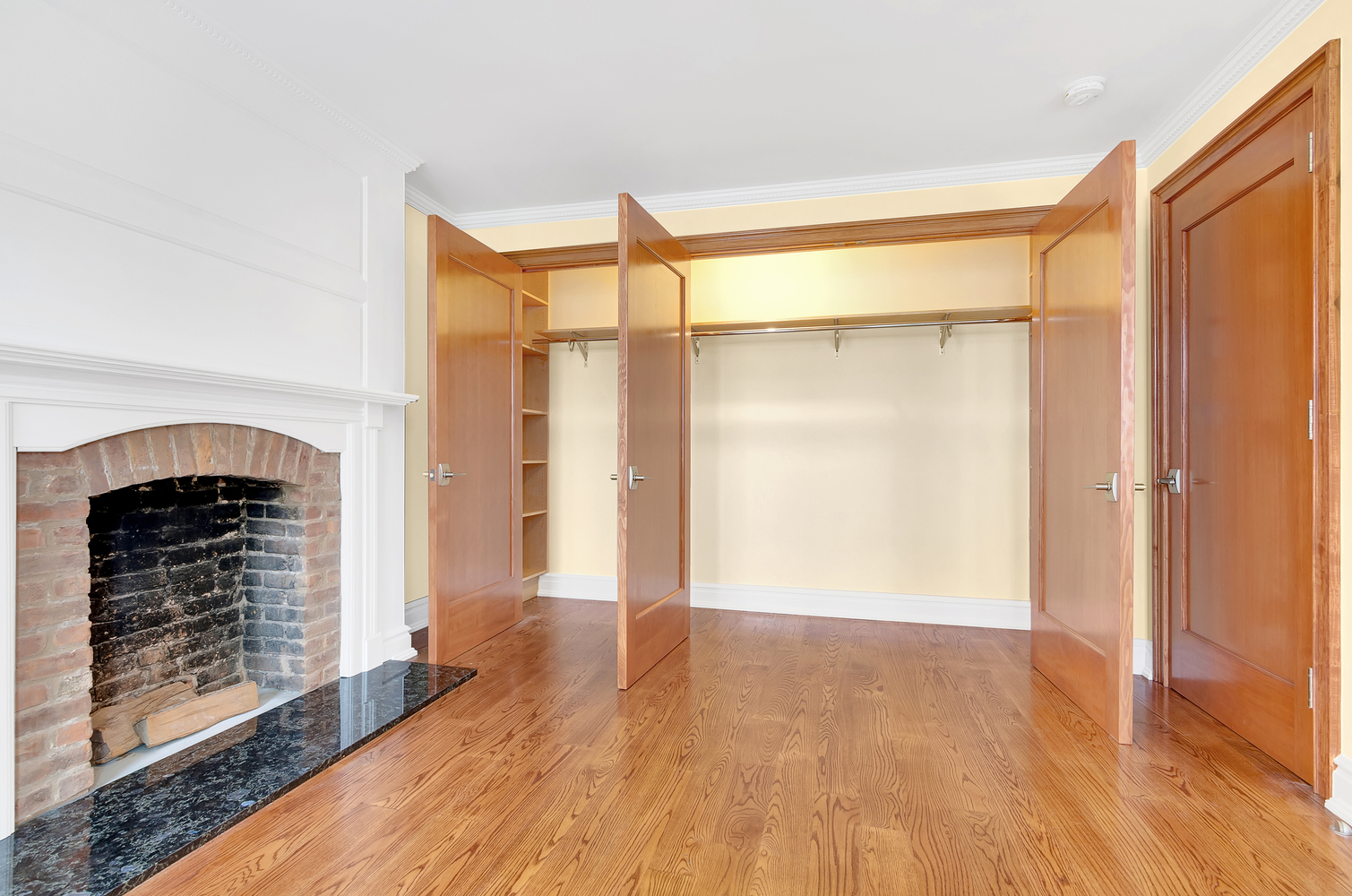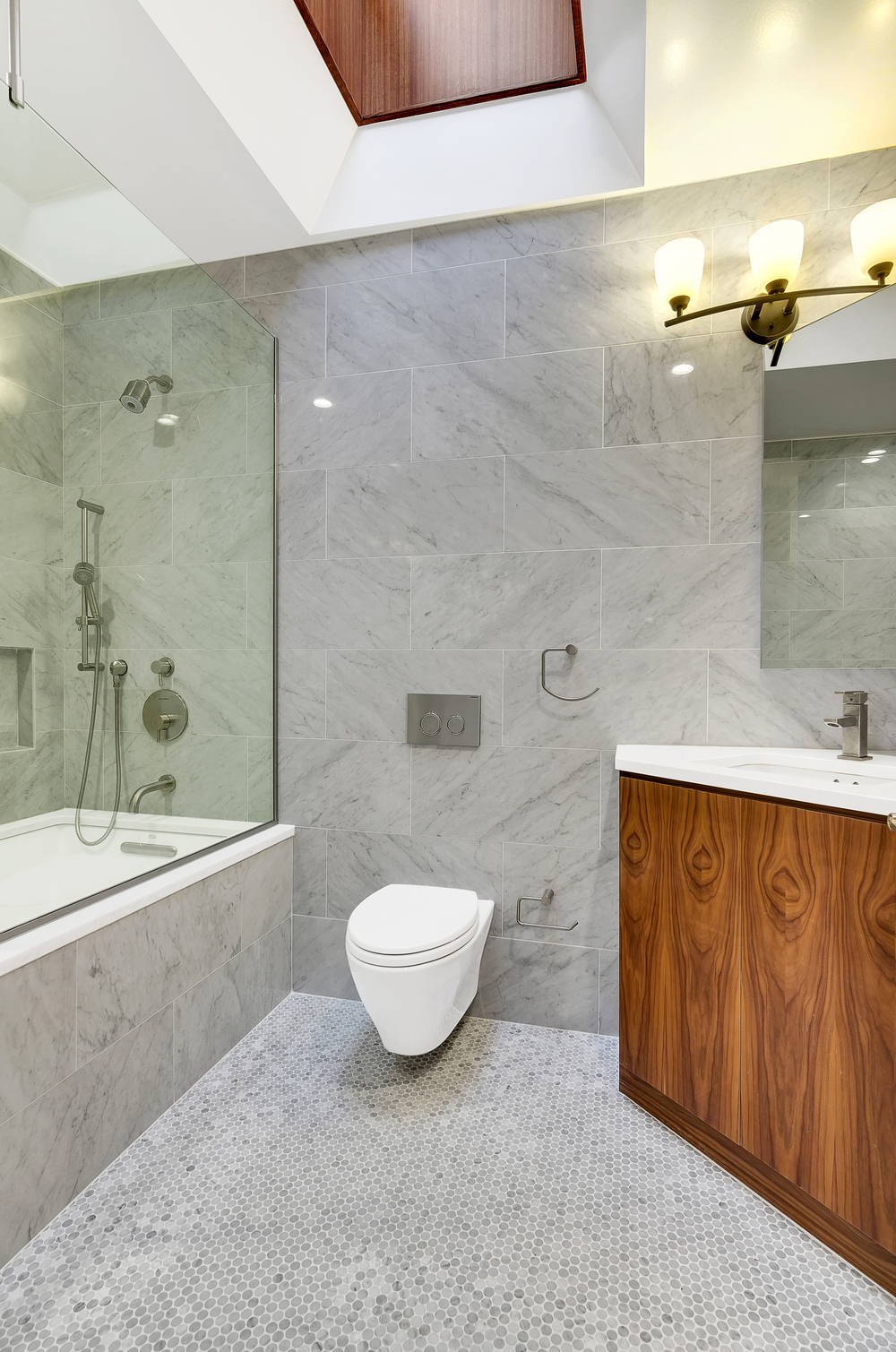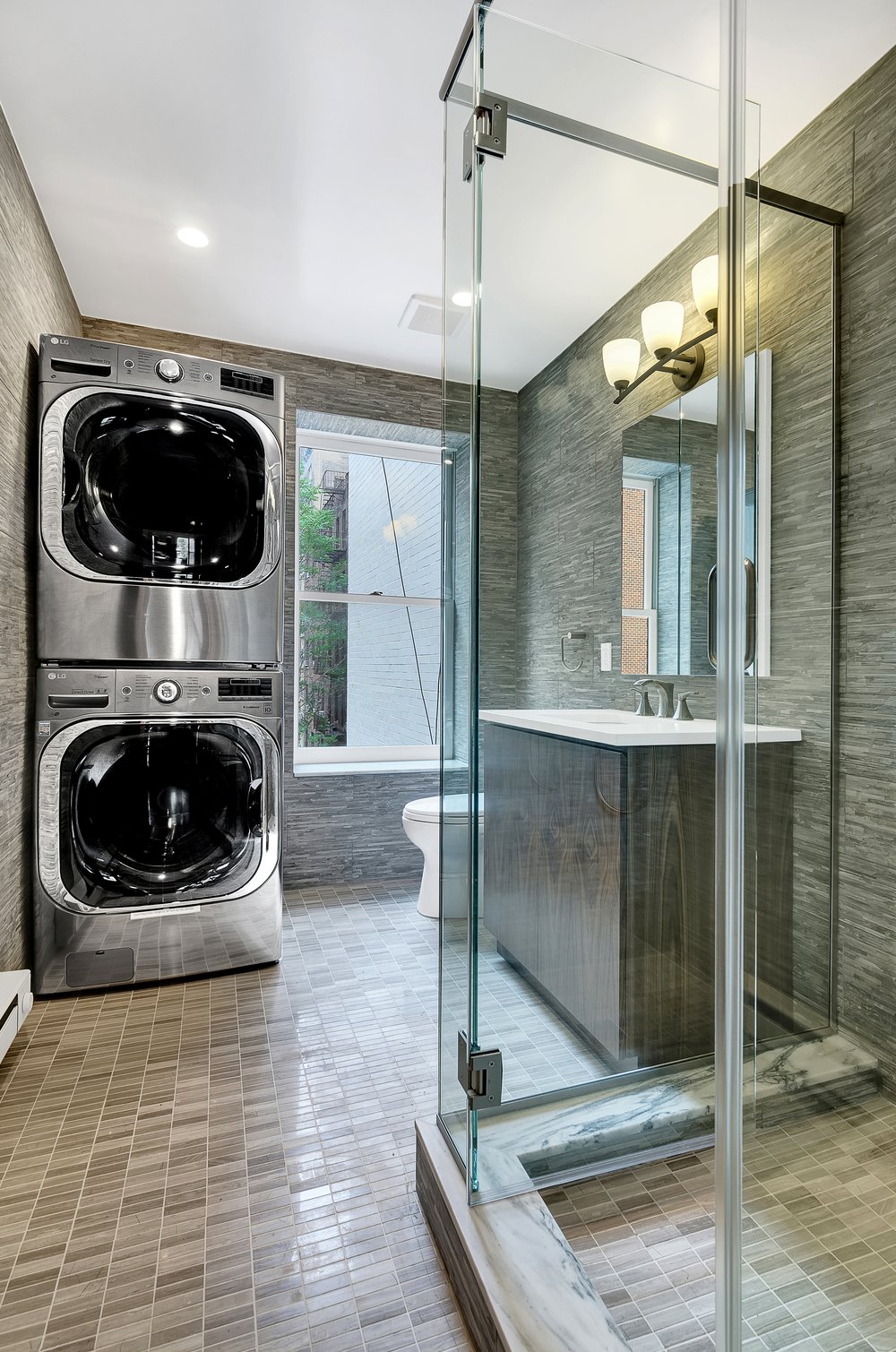 As you've likely figured out by now, none of this comes for cheap: The asking rent is $24,000/month. Still, not a bad place to camp out for a while if you've got the cash and are in the city temporarily, or relocating for a renovation.