Jersey City is a lot closer than some New Yorkers realize. If you live in the downtown area of the city across the bay, you'll enjoy a mere 7-minute PATH train ride to the Financial District—and stunning skyline views. No wonder the area's population is booming, and developments like the Modera Lofts are springing up.
The luxury property, which houses 366 loft-style apartments, was converted from a century-old warehouse in JC's Powerhouse Arts District close to the waterfront and the Grove Street PATH station. One-bedrooms like this one, just shy of 1,000-square feet, start at $3,115 per month. It's more affordable than what you'll find in many coveted NYC neighborhoods, yes, but pricey, nonetheless, though the apartments here do come with access to a raft of amenities.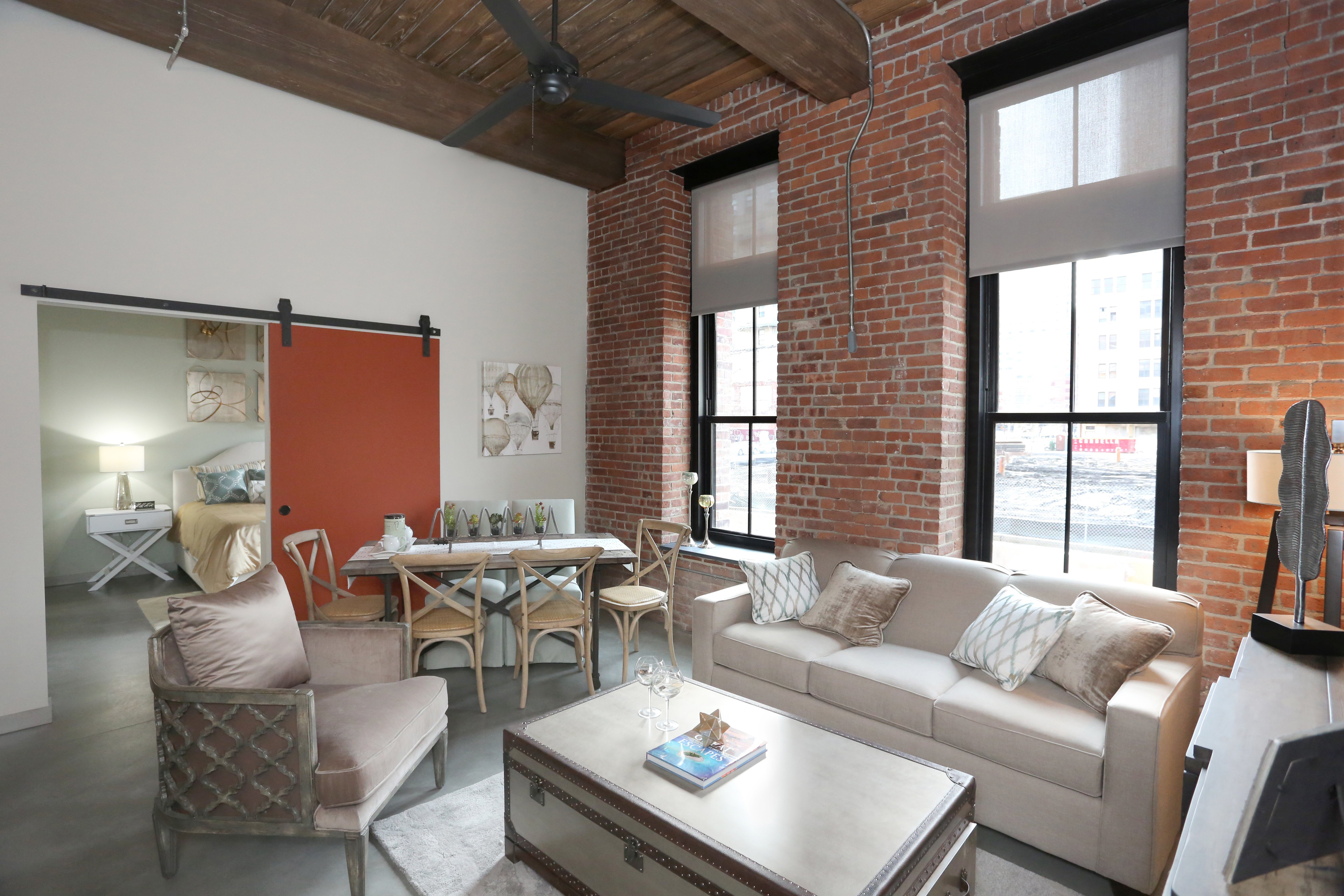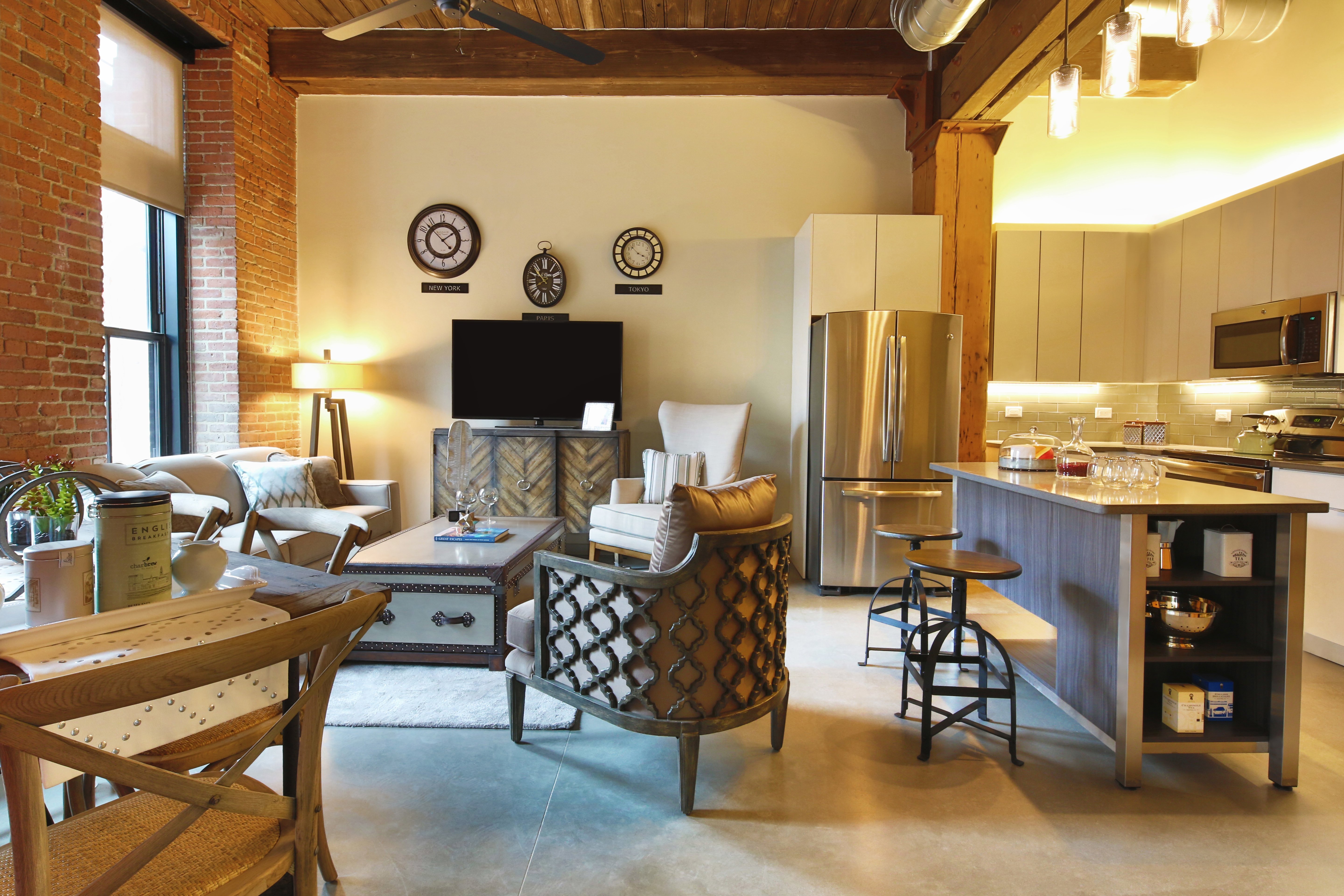 Units are outfitted in downtown NYC style, incorporating original details and blending rough and smooth surfaces for an industrial-chic vibe. You'll find 12-foot ceilings highlighted with exposed brick and original wood beams, contrasting with polished floors, sleek quartz countertops, stainless steel appliances, and glossy cabinetry in the kitchen.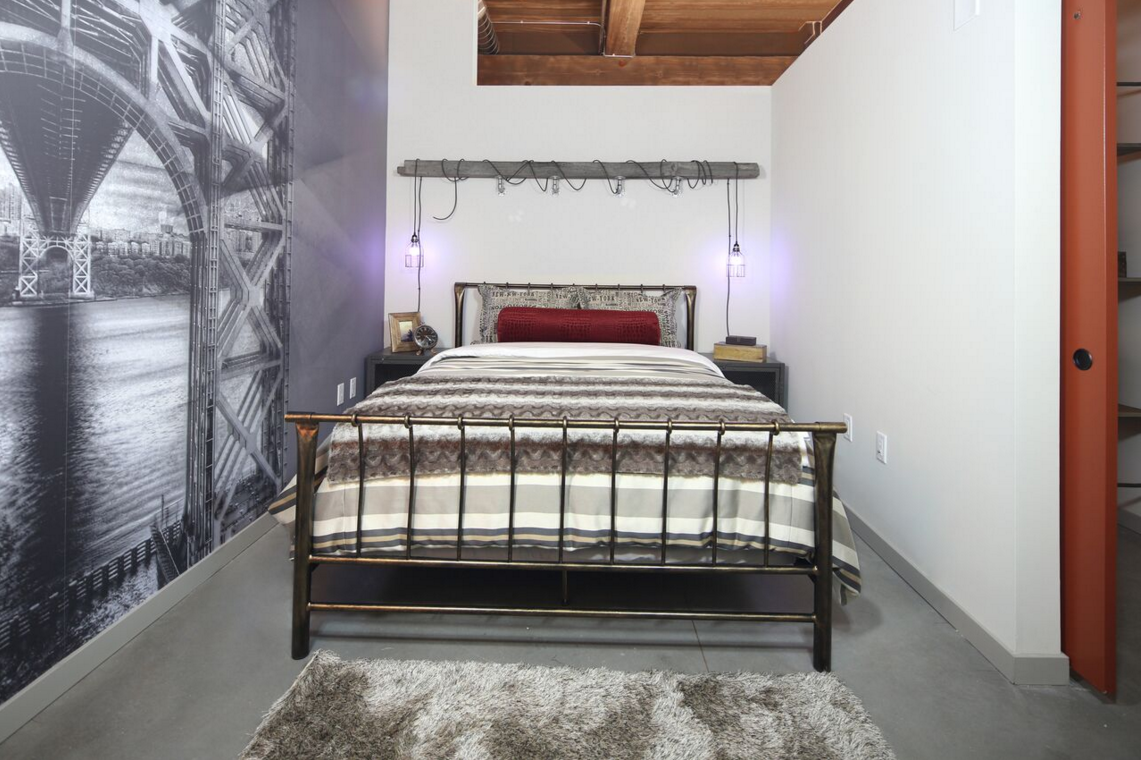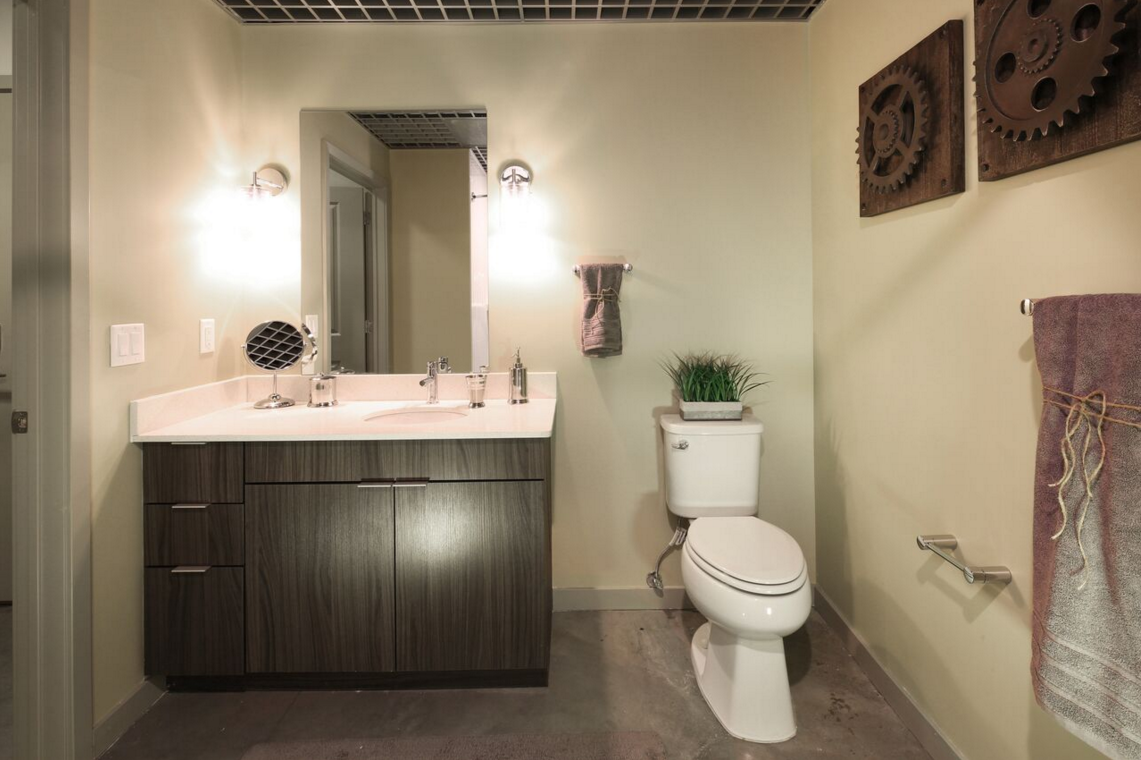 The bedroom looks rather narrow, though it's entered through a sliding barn-style door—an appealingly rustic touch. (It includes two sizeable closets, too.) The adjacent bathroom also features unique and thoughtful details, like under-cabinet lighting and a walk-in shower with decorative tile.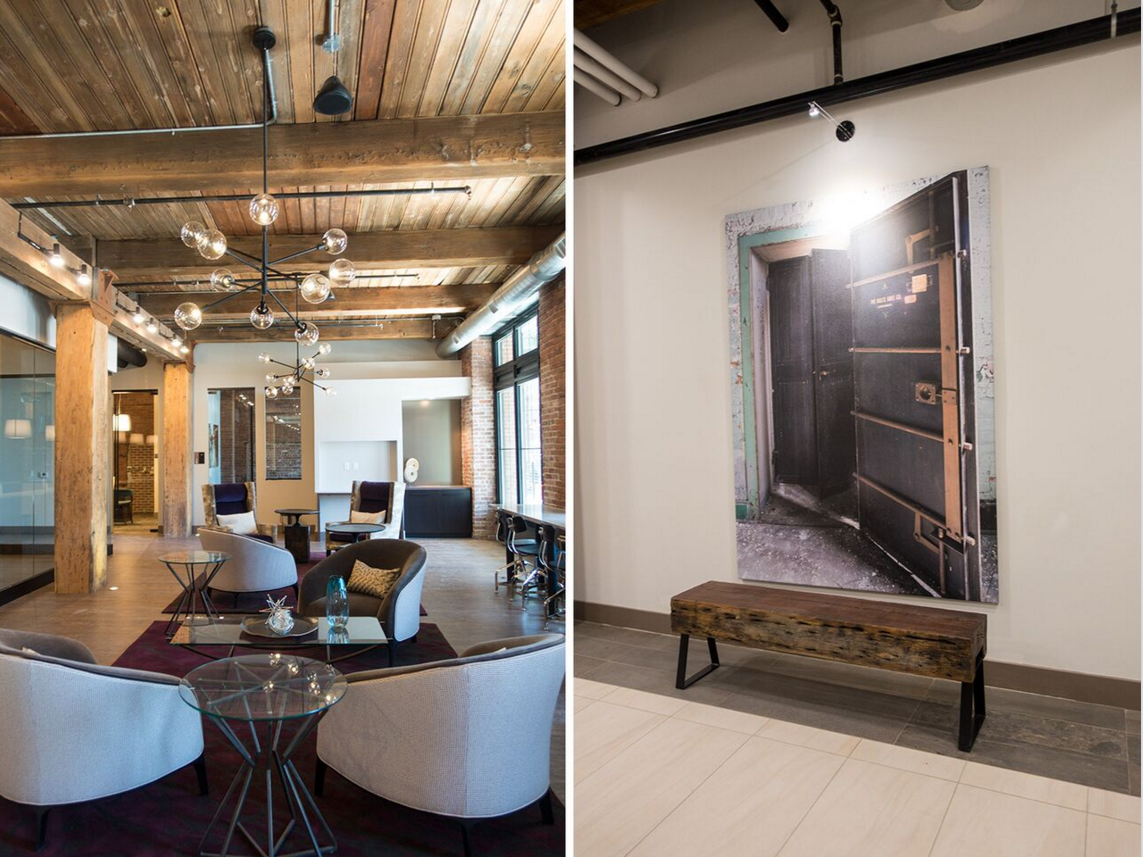 The upscale-meets-historic aesthetic continues throughout building's common spaces, which include a rooftop lounge, gym, yoga room, pet spa (cats and some dogs are permitted), and designated work from home spaces. And fittingly for the neighborhood, an 11-block area that's home to many artists' studios, there's also a gallery of public art on the first floor.