This Avenue A penthouse rental is right beside Tompkins Square Park, and you'll be reminded every day how close you are with just a peek out of your window: The spacious duplex comes with two terraces and a roof deck, and the latter includes a hot tub.
The apartment is decked out with a number of conveniences, too: It's fully furnished and comes with a projector, a Roku, surround sound, and a flatscreen TV for all your entertainment needs. The gadgetry and the views are likely what account for the price: The unit is listed by Citi Habitats for $8,950 per month.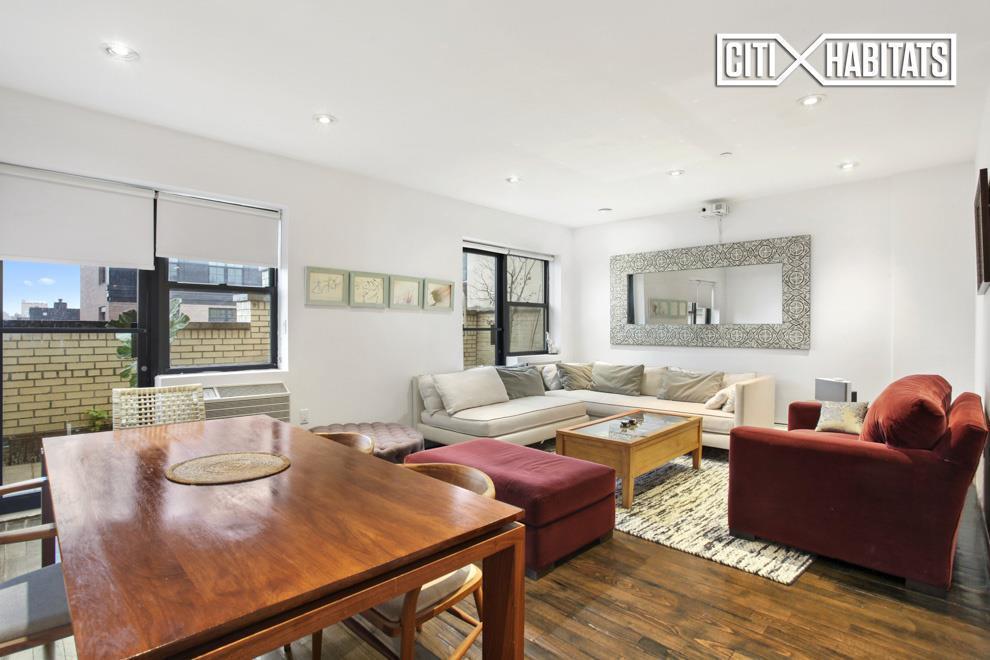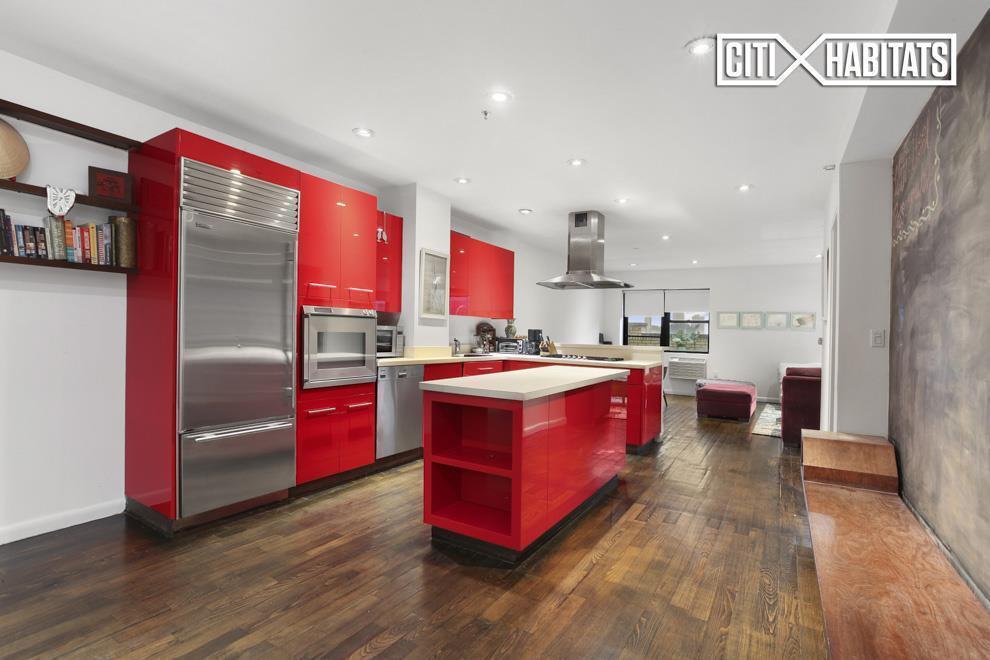 A private keyed elevator takes you to the main floor, which features high ceilings and dark hardwood floors. The full-floor unit features terraces at its east and west ends, off the living area and master bedroom. The gleaming red cabinetry in the open kitchen is a striking touch; plus, the space is very chef-friendly, with high-end stainless steel appliances and plenty of room for storage and prep.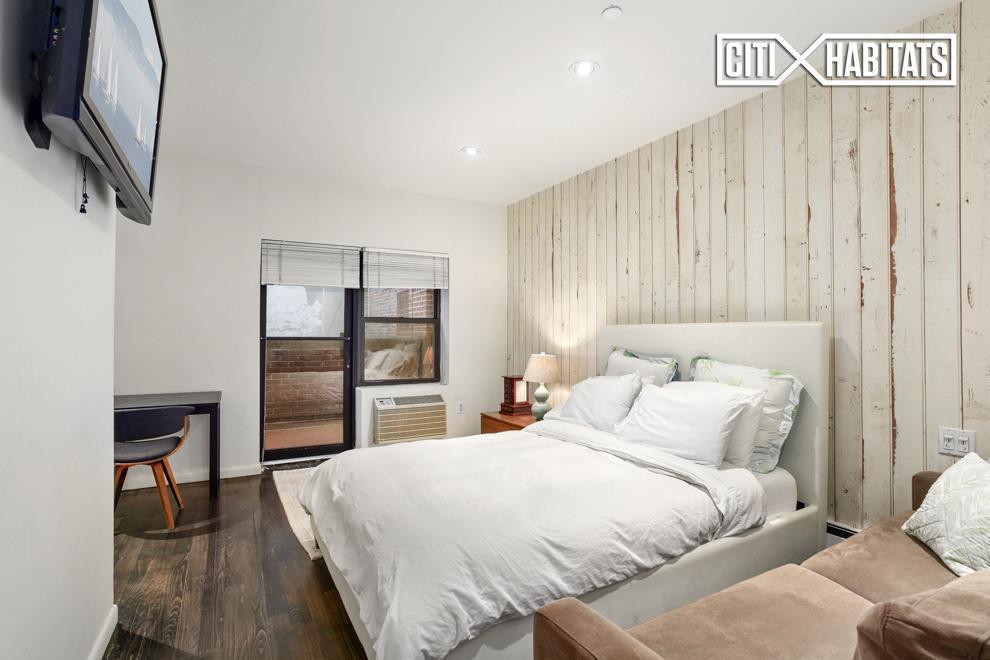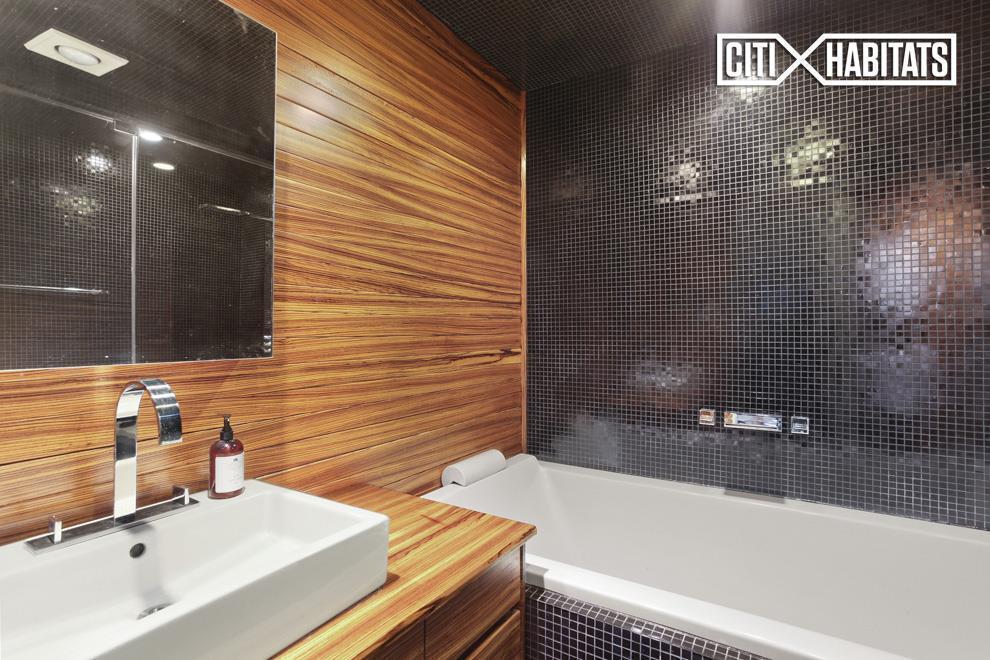 The master bedroom, with its wood-paneled walls, has a rustic vibe, and features a walk-in closet and en-suite bath, along with private terrace access. Its bathroom is stylish, with dark tile, a sleek backsplash, and a steam room. You'll find an additional full bath off the living room.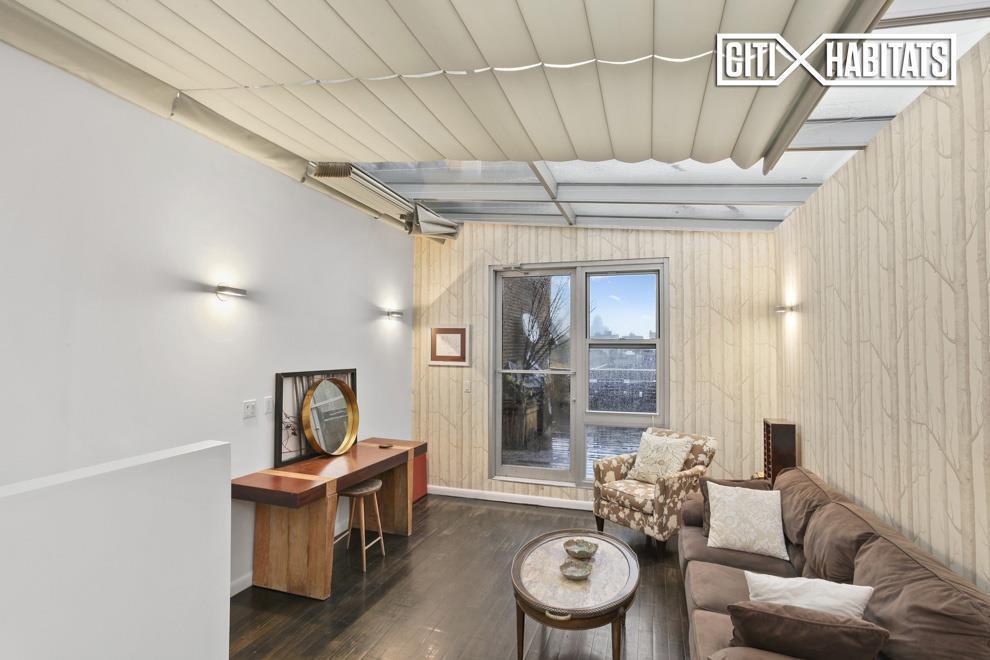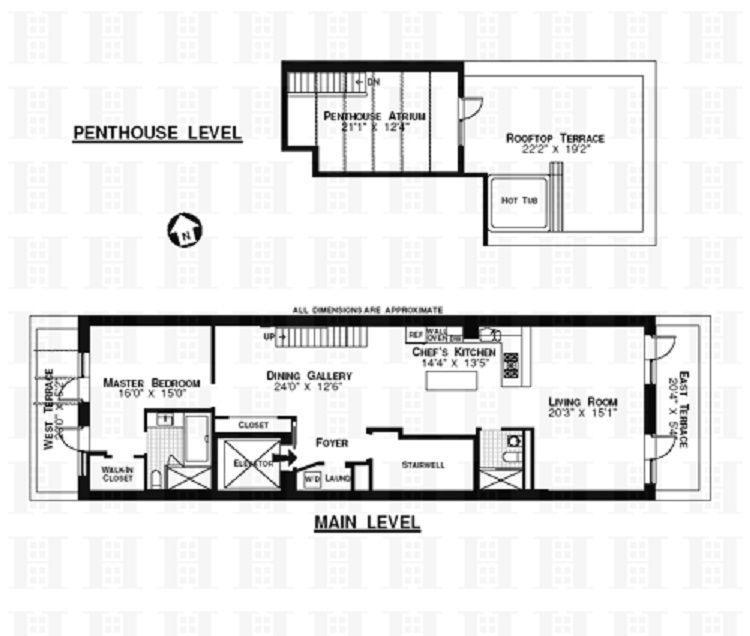 On the upper level, you'll find an atrium just off the roof deck, which could be used as an office, guest room, or simply a sunny spot in which to lounge. And the roof deck includes outdoor furniture and a barbecue, along with the hot tub, making it a great party spot for warm evenings.