Ask a Renters Rights Lawyer
Ask Sam: 30 years ago, rent for my apartment more than doubled. Could it have been illegally de-stabilized?
Prior to 2019, rent could be hiked for stabilized apartments through vacancy allowances and apartment upgrades
It would be difficult to prove the apartment was de-regulated illegally and that you should be a stabilized tenant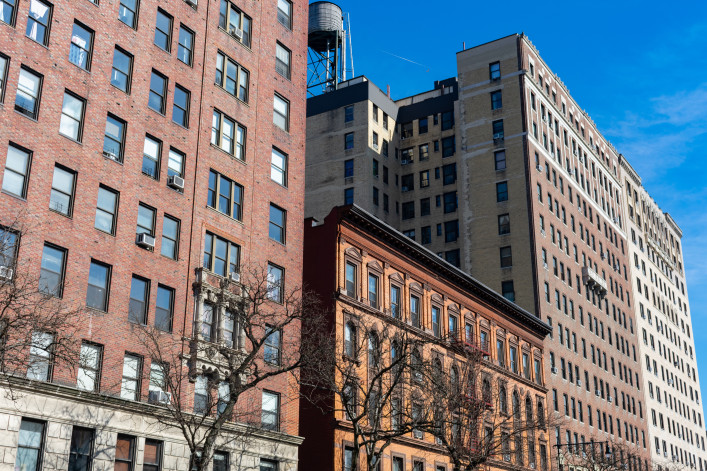 I recently received the rent history for my apartment, which is in a 26-unit, prewar building. Initially, my apartment was rent stabilized and was de-stabilized in 2011 when a 20 vacancy rate pushed it over the $2,000 deregulation threshold. I noticed a 122 percent rent increase from $533.57 to $1,185 in 1993 when new tenants came in. How can the rent for a rent-stabilized apartment increase by more than double? And could it have been illegally de-stabilized?
This rent increase could have been done legally under the rent stabilization laws at the time—and even if it wasn't, it will be difficult to prove otherwise, says Sam Himmelstein, an attorney at Himmelstein, McConnell, Gribben & Joseph who represents residential and commercial tenants and tenant associations.
"It's easy to see how that increase could have occurred if the landlord put in a certain amount of money into individual apartment improvements, known as IAIs," Himmelstein says.
Under the rent stabilization code in 1993—and up until 2019, when the Housing Stability and Tenant Protection Act was passed and significantly reformed stabilization laws—landlords could hike the rent on stabilized apartments through vacancy allowances and Individual Apartment Improvements (IAIs).
IAIs allowed landlords to raise rent on stabilized units if they had made substantial renovations to the units, based on a percentage of the cost of the updates. In 1993, this was 1/40th the cost of the work; in 2014 the rule was changed to reduce the increase to 1/60th the cost, in a case where there were 35 or more apartments.
HSTPA has since limited the permitted IAI rent increases in these circumstances to 1/168th or 1/180th of the cost, capped at $15,000. 
This means that the most the landlord can raise the rent now when a rent stabilized tenant vacates is $89 per month. Vacancy allowances, once as high as 20 percent, have been eliminated. But at the time your apartment's rent was increased, your landlord could have feasibly doubled the rent through a combination of IAIs and vacancy increases.
Himmelstein calculates that, coupled with the 5 percent vacancy increase in place at the time, the landlord would have had to put in about $22,000 in improvements in order to legally raise the rent from $533 to $1,185.
Himmelstein says, "$22,000 is not that much—the landlord could easily have spent that on a new bathroom or kitchen."
And even if you suspect that he did not, in fact, do this work, it would be difficult to prove in housing court that the apartment was de-regulated illegally and that you should be a stabilized tenant.
"The threshold issue would be whether the court would order the landlord to produce proof of the improvements done in 1993. The tenant would have to convince the court that they have the right to those records as part of proving their status claim," says Ronald Languedoc, an attorney at HMGJ.
Landlords do have the burden of proving apartments were legally de-regulated, Languedoc says, but the question in your case is whether a court would require the landlord to produce evidence justifying the rent increase from 1993. Before the passage of HSTPA, landlords were only required to maintain records for four years, so yours could argue that he no longer has documentation of apartment improvements from 30 years ago.
"If the court does order the landlord to produce the records, and the landlord claims the records have been destroyed or are lost, what then?" Languedoc says. "I do not know if the court would automatically side with the tenant in the absence of records."  
On the other hand, Himmelstein says, there are many court decisions that say there is no statute of limitations for determining whether an apartment should be stabilized and was illegally deregulated. On the off chance you are able to prove the apartment was wrongly taken out of stabilization, you could potentially have the unit re-stabilized, but it is highly unlikely you would be paid back for rent overcharges.
Still, Himmelstein says, even this is a long shot. "Could the tenant convince the court that the landlord is required to produce records that are 30 years old? I tend to think not, especially since this is based on pure speculation."
Related: 
Ask Sam: How do I find out if my apartment should be rent-stabilized—and the landlord owes me money? (sponsored)
Ask Sam: I found out my apartment used to be rent-stabilized. Now what? (sponsored) 
Ask Sam: My landlady moved me out of a stabilized unit, and now she wants to raise my rent by $400. What can I do? (sponsored)
Read all our Ask a Renters Rights Lawyer columns here.
---
Sam Himmelstein, Esq. represents NYC tenants and tenant associations in disputes over evictions, rent increases, rental conversions, rent stabilization law, lease buyouts, and many other issues. He is a partner at Himmelstein, McConnell, Gribben & Joseph in Manhattan. To submit a question for this column, click here. To ask about a legal consultation, email Sam or call (212) 349-3000.
Brick Underground articles occasionally include the expertise of, or information about, advertising partners when relevant to the story. We will never promote an advertiser's product without making the relationship clear to our readers.