If you're wondering why families leave Manhattan and Brooklyn and move to Astoria, this three-bedroom, two-bath is a good illustration. It's generously proportioned (with an eat-in kitchen!); has three full bedrooms and two spacious bathrooms; and its $3,000 price tag is much less than you'd find in the aforementioned boroughs (where three-bedrooms in Manhattan run around $6,000 a month and in Brooklyn, around $3,500 according to Douglas Elliman). 
That said, the apartment is slightly higher than the area median for three-bedrooms. Still, Astoria is full of restuarants, bars and shops, so you still get that urban feel without the major cosmopolitan-style price tag.
For some more input, we asked our experts (and veteran renters), real estate research and analytics firm NeighborhoodX founder Constantine Valhouli and freelance writer Lambeth Hochwald, to weigh in with me on this week's Take It or Leave It.​
Size: Three-bedroom, two-bath
Location: 30-28 31st Street (between 30th Avenue and 30th Drive), Astoria, Queens
Monthly rent: $3,000
Flexible layout: Yes
Days on the market: 3
Subway: N, W at 30 Avenue-Grand Avenue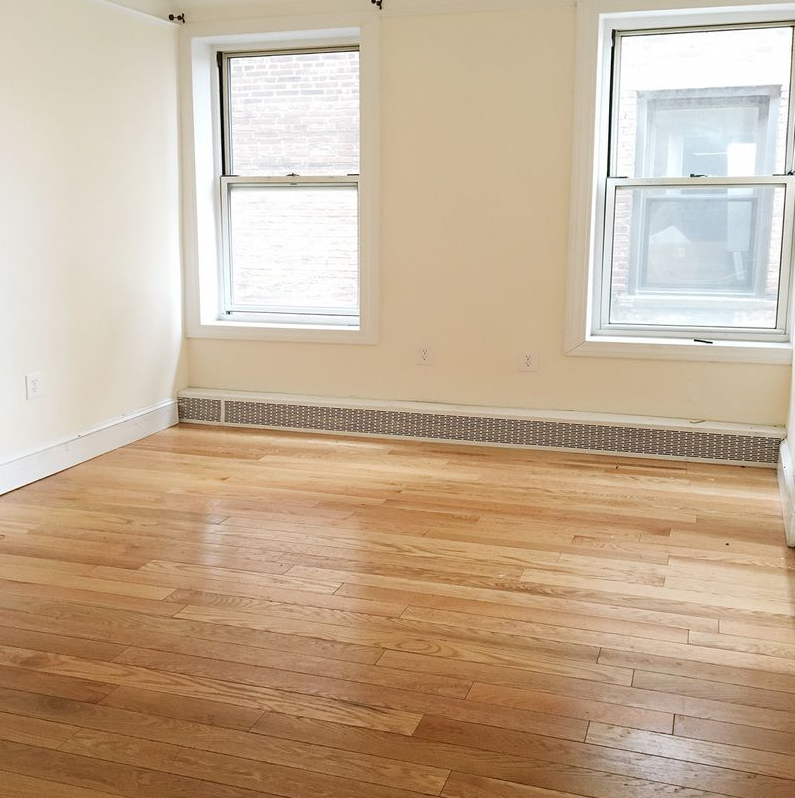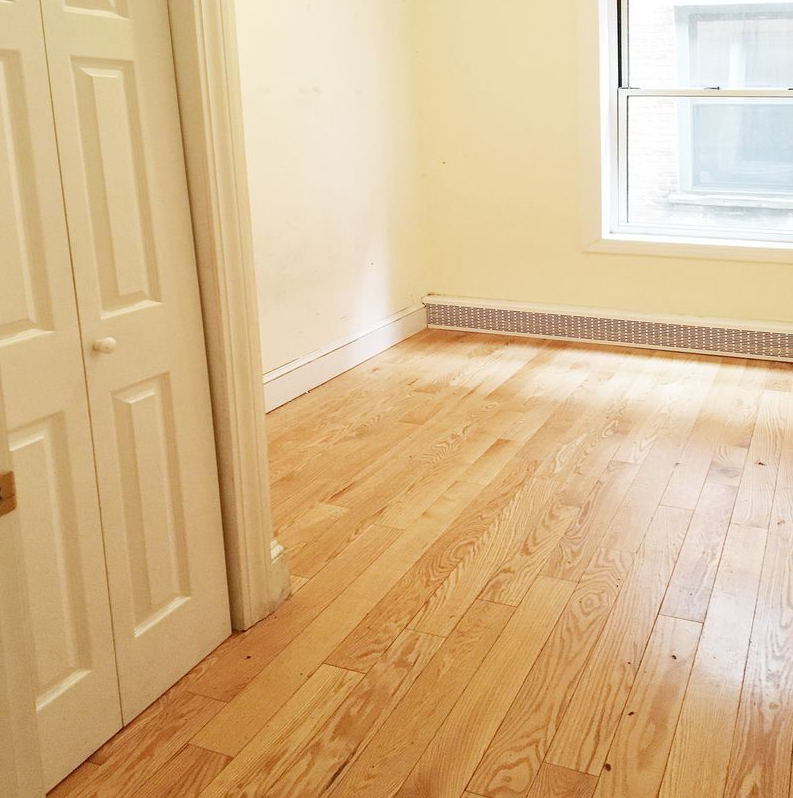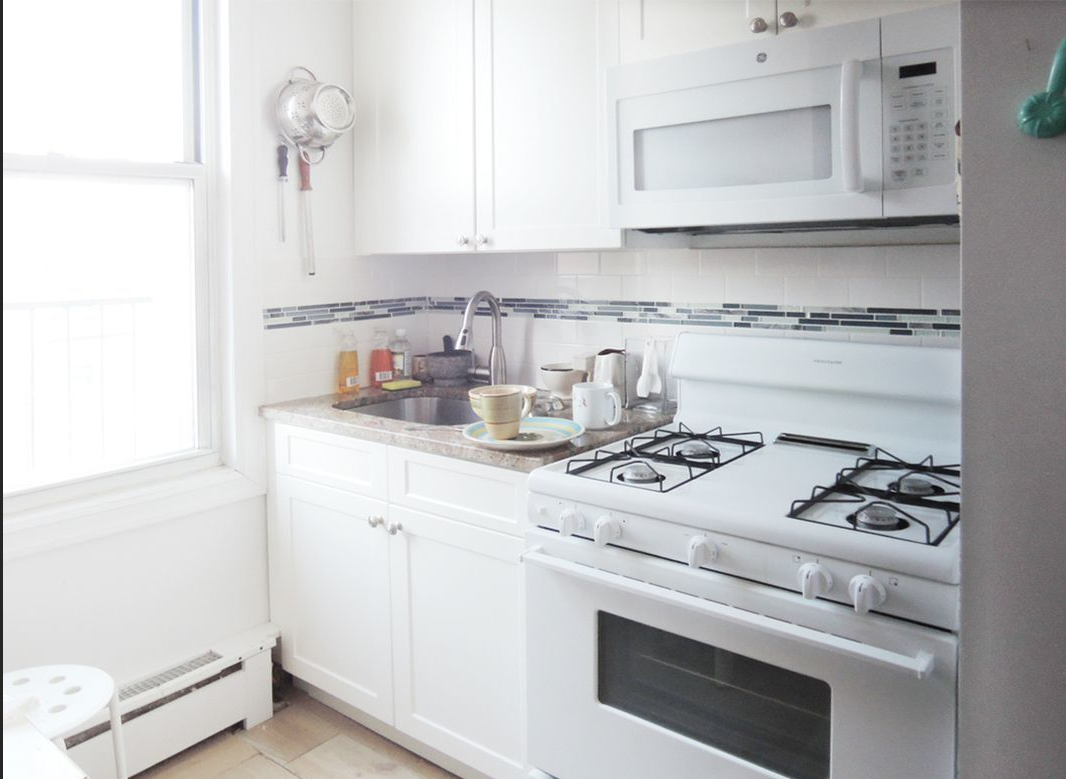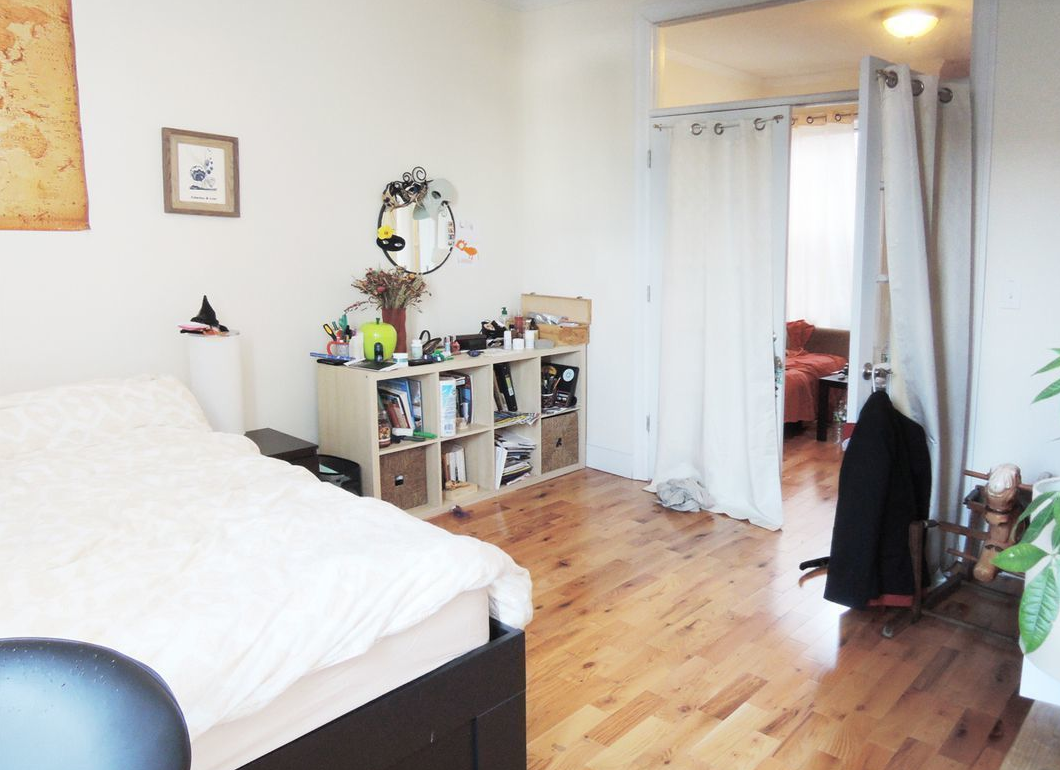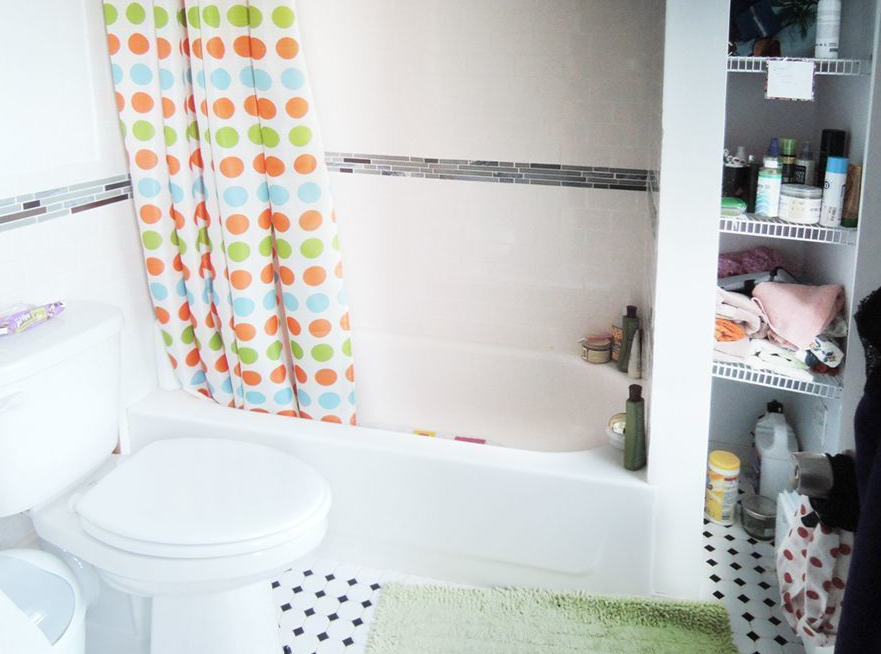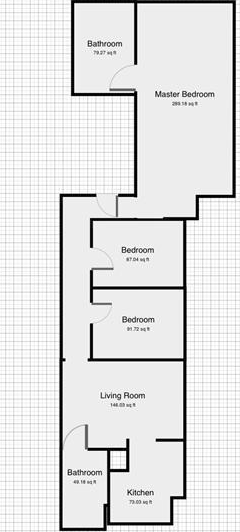 Pros and cons:
"The apartment is spacious and clean, if not super modern. The fact that it's less than 500 feet from the N and W trains is a major perk, too, of course, especially for those commuting into Manhattan. But, of course, this could mean hearing the train since it's so close. Also another con: This apartment is on the third floor, which we can only imagine means a two flight climb up the stairs. Also one of the bedrooms is separated from the living room with French doors so it may be loud. And, finally, one bedroom is much larger than the other two. That's fine for families, but may be slightly tricky for roommates. " —Lucy
"From the photos, this looks like a sunny, cozy apartment with a decent renovation. And it's a block from the subway, so only about 25 minutes to midtown. It's not necessarily a drawback, but the bedrooms are somewhat unevenly sized—the master bedroom is roughly the size of the other two bedrooms. Although the bedroom closest to the living room may feel somewhat loud or busy." —Constantine
"Ah Astoria—land of the spacious apartments at reasonable prices though even $3K would be unheard of years ago for what looks to be a third floor two-bed plus a smaller room/home office." —Lambeth
Who this apartment would be perfect for:
"Three roommates who want to try out Astoria and can figure out how to divvy up those bedrooms in a way that's fair, or a family of four or five looking for a three-bedroom that won't break the bank (by NYC standards)." —Lucy
"Roommates working in different fields, who may not insist on equal size bedrooms or equal portions of the rent." —Constantine
"A trio of newbies to the city who want to experience the best of Astoria—this place is steps from the 30
th
 Avenue N/W train and right around the corner from Euro Market, one of the most authentic Greek markets in the neighborhood." —
Lambeth
The verdict(s):
TAKE IT "I think the landlord is shooting for the moon a bit with the rent, but I'd also imagine that's negotiable." —Lucy
TAKE IT "But ask for a slight price reduction." —Constantine
TAKE IT "A separate dining room is just the icing on the cake!" —Lambeth