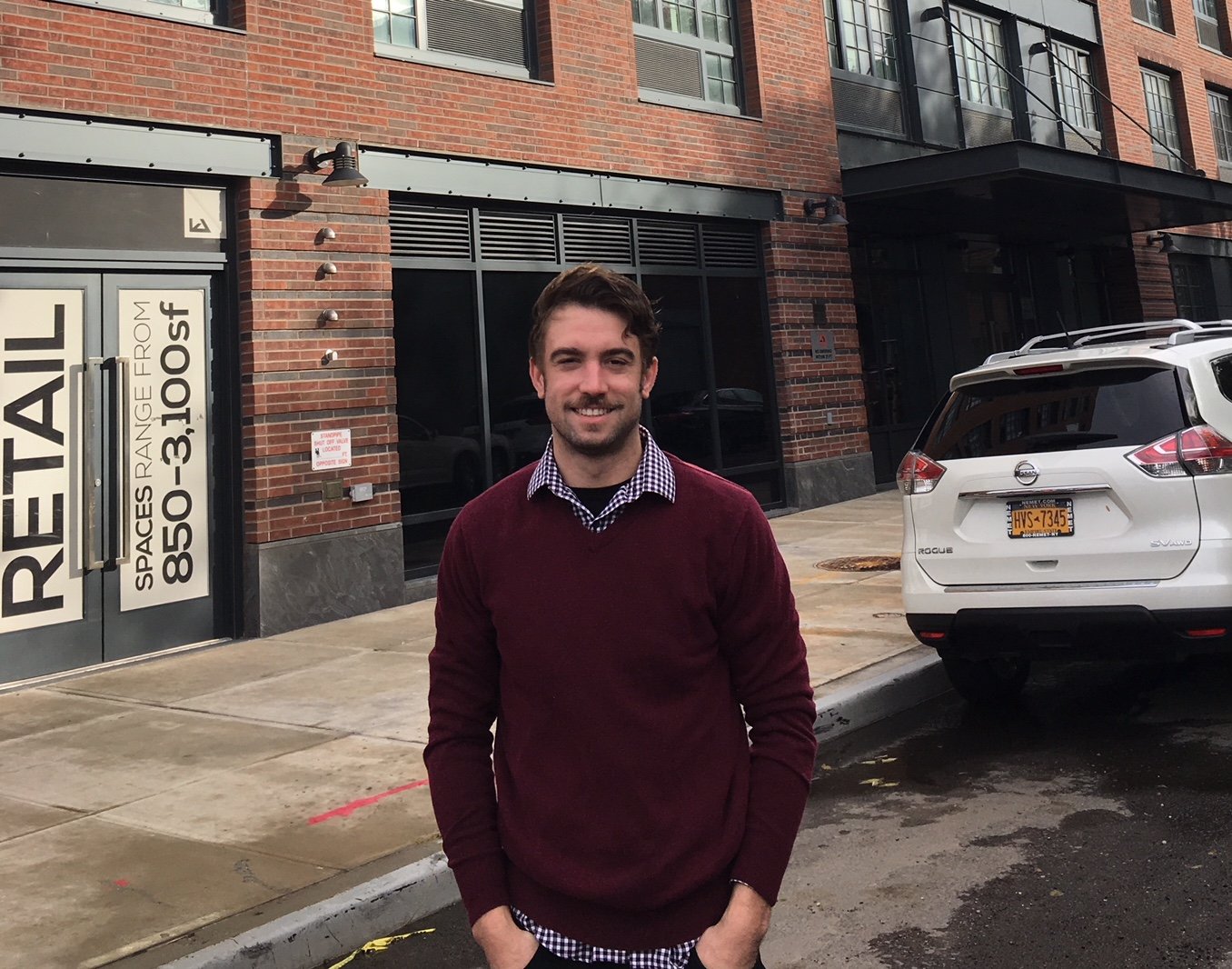 How to (hopefully) win the NYC affordable housing lottery
Our podcast is back with a guide to the housing lottery, with guest Max Jaeger of the New York Post, who has actually won an apartment through it.
Welcome to the third season of The Brick Underground Podcast.
In our first episode, hosts and Brick writers Nathan Tempey and Alanna Schubach discuss everything you need to know to enter—and hopefully win—New York's affordable housing lottery.
Nathan is a new senior editor at Brick, having come to the site in August from Gothamist, where he was a general assignment reporter focused on housing, politics, and criminal justice. Alanna is a reporter for Brick and started contributing articles to the site back in 2015. She is also a fiction writer and teaches for Gotham Writers Workshop.
Joining them on this episode is Max Jaeger, a reporter at the New York Post, and Nathan's former coworker at the Brooklyn Paper, a community weekly. Max just recently moved into an income-restricted one bedroom in Greenpoint Landing, a new luxury development on the East River at Newtown Creek that includes below-market apartments in exchange for a tax break. Max shared the story of his quest, and pointers that he gleaned along the way.
Here, without further ado, is the episode: 
You can also find us on iTunes, Stitcher, and SoundCloud. Be sure to rate, comment, and subscribe, and check back next month for our next episode.
Brick Underground articles occasionally include the expertise of, or information about, advertising partners when relevant to the story. We will never promote an advertiser's product without making the relationship clear to our readers.
Subscribe to the podcast via the links above and please do leave us a rating or review. We'd love to hear your feedback on this or any of our other episodes. Send us AN EMAIL, sign up for our newsletter and follow us on SOCIAL MEDIA.
MORE FROM THE PODCAST 
...
Tenant attorney Sam Himmelstein, a partner at Himmelstein McConnell Gribben & Joseph and a long time sponsor of Brick Underground sits down for the first live Brick Underground Office Hours to answer your renter's rights questions.
In a conversation on the Brick Underground podcast with Jonathan Miller, president and CEO of appraisal firm Miller Samuel, he says racial bias in appraisals is probably as prevalent in NYC as it is in rest of the U.S. and blames the lack of diversity in the appraisal business. 
In this episode of the podcast, appraiser Jonathan Miller, president and CEO of Miller Samuel, joins host Emily Myers to discuss what buyers, sellers, and renters in New York City can take away from the real estate data as we head into 2023.