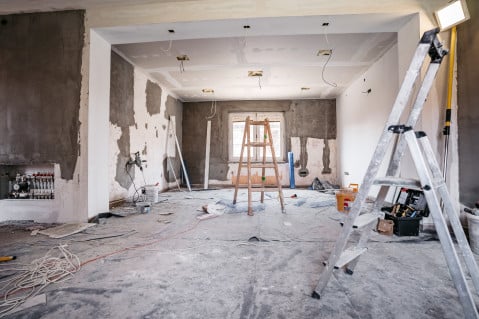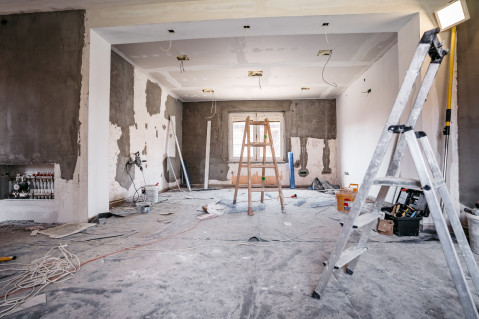 How to Renovate in New York City
Getting your renovation approved by your co-op or condo board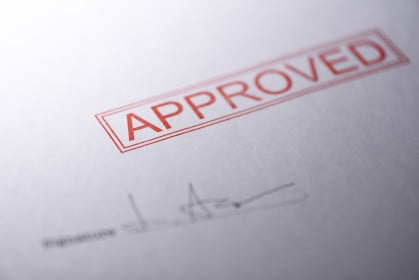 The renovation approval process: what to expect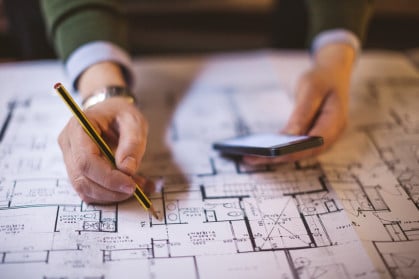 Co-op and condo boards are often fussy about approving even minor renovations, much less anything more extensive. Each building has its own guidelines, so it's critical to understand your board's particular policy before you begin any work. Here's what to expect
Steps and timeline
Start by contacting your building's managing agent, who can provide you with the most recent version of the alteration agreement—a standard contract between you and the building laying out your responsibilities in a renovation, including doing everything according to the code, the law, and who's responsible if something goes wrong. Most buildings also have their own house rules, which affect almost every aspect of getting work done (including the ultimate cost).
You (or more likely your architect) will then initiate the approval process by writing a formal letter to the board laying out the proposed work. Include your architect's plans along with copies of your contractors' insurance certificates and licenses. 
The building will typically hire its own architect and/or engineer (at your expense) to ensure the plans are in compliance and will not pose a risk of damage. 
You may need to meet with board members and the building manager to discuss the terms of the renovation as well as the plans themselves. 
You should also be prepared to address questions and concerns, with the potential for much back and forth. (Tip: Have your architect or contractor meet with the building's super before submitting plans, as that person will know how the building works and what you can and can't do including the gray areas.)
Expect the approval process to take at least a month if your board and property manager are efficient and do not ask for changes, and up to a year for more extensive work like combining apartments or changing the layout of your existing unit (such as when adding another bedroom). Being on the board yourself can be a significant asset to your project, especially if it's large or complicated. Though you must recuse yourself from any decision making, your presence on the board will likely help your project proceed faster through the process. You're also likely to encounter a more tolerant attitude overall to aspects of your renovation that might be expected to trigger concern or pushback, such as wet-over-dry or installation of central air conditioning. Once your project is underway, don't be surprised to find your property manager and super behaving less like traffic cops and more like problem solvers
Also note that some buildings limit renovations to summer only (when the building is more empty) as well as the number of renovations happening at any one time—meaning the sooner you submit your plans, the better your chances of success. 
Co-ops often limit the number of combinations to one per year too—and require you to actually combine them within a specified time period; condos on the other hand usually don't have such restrictions—in fact you may not even need the board's consent as set forth in the condominium documents.
Finally, you will want to consider if the building itself is planning on any capital improvements, as that could interfere with your own renovation. Asking the managing agent is often your best bet in gleaning information about what else may be happening in the building. 
Pro Tip:
With more than 50,000 square feet renovated in NYC, Bolster understands how to guide New Yorkers through any renovation challenge, from navigating Landmarks to recreating pre-war details, and gives them full visibility into project milestones. "Bolster is the only renovation firm to offer a fixed-price cost up-front. Once we perform due diligence and verify the existing conditions of your property, we absorb unforeseen project costs," says Bolster's CEO and co-founder Anna Karp. Ready to start your renovation? Learn more >>
Roles of board vs property manager vs building architect/engineer
Board members are the ultimate arbiters of whether or not your plans will be approved based on protecting the long-term interests of the building and its residents. They set the initial policies laid out in the alteration agreement and building rules and then make the final decision to approve work or not. In doing so they rely on a team of professionals, including the property manager and registered architect or engineer. 
Your property manager's job is to make sure any work will not harm the building or unduly disrupt life for the other shareholders or condo owners. They will provide suggestions to the board members regarding the specific work, but how much sway that person has can vary (for example,  if the agent is brand new to the building, they may have less influence). Your property manager will also be responsible for monitoring the progress of the work and smoothing out any hiccups your neighbors or your building's super. 
The role of the building architect or engineer is to lend expertise to the board in reviewing the plans, particularly when it comes to staying on the right side of building code and other legal requirements but also for sussing out anything that might go against specific building rules (such as "wet over dry," explained below). The architect or engineer will usually be expected to conduct site visits over the course of the project too (also at your expense). 
It's important for you to personally monitor the course of the project too rather than relying on the building's inspectors, who are protecting the building's interest and not your own.
Tips on communicating effectively and responding to concerns 
Renovations are always a delicate subject in co-op and condo buildings, so you'll want to be mindful of approaching your board the right way to make the process as painless as possible and improve the odds of a favorable outcome.
Make a good first impression: A well-constructed alteration agreement should set forth the precise protocol for submitting plans for approval, and you'd be wise to abide by that. For instance, you may be required to submit a detailed statement of work that includes the names and contact information for all contractors and projected schedules for each phase of the project. 
Don't rush it: Being familiar with all the building's rules is essential––you don't want to submit plans that go against anything without a solid reason. Do your homework and consult with your architect or contractor in devising how to stake your claim. Showing how the work will enhance the apartment's value and thereby the building's can help smooth over any disagreements.
Don't skimp on your architect: If a plan is submitted that doesn't demonstrate an understanding of all the rules that a renovation must follow, including any landmarks requirements, Department of Building codes, and basic plumbing and structural feasibility, the building architect and the board will be highly suspicious of the design team.
Strike a collaborative tone: Obviously taking a combative approach is never a good idea. Keep in mind you are just one of many residents. Anticipate questions and concerns, especially regarding how much disruption your project could impose on your neighbors. If you are doing a major renovation, another way to sweeten the pot for building and your immediate neighbors could be to offer to freshen up a tired common foyer as part of your project.  
Meet with your neighbors: Getting your neighbors on board before you present anything to the board will demonstrate a good-faith effort to keep the peace (and make their lives all the easier). It can also help short-circuit any building gossip. 
Be an upstanding resident: Don't overlook how staying in the good graces of your board from the get-go can be helpful when you decide to renovate, even if that's not in the immediate future. This is doubly so if you are hoping to have exceptions made for your project.
Strategies for overcoming your board's objections
Boards basically have the freedom to turn down anything they want. Rarely will they flat out reject a renovation proposal (unless it's clearly in violation of DOB code). More likely they will provide you with a detailed laundry list of questions and concerns that you can then address to bolster your case. Or the board may ask you to change your renovation plans or accept them with modifications.
Being responsive is essential. If paperwork is consistently being submitted in a timely manner, there might be more wiggle room when it comes to the board's flexibility, as they will have more confidence in how the project will be managed (meaning on time). 
It's also important to pick your battles, so if your top priority is to knock down a wall and expand the kitchen, push for that and let some other things go. 
Some boards won't budge for certain types of work, but you can always ask it to make an exception. Just be sure you can build a solid case, such as how adding a bathroom will improve the equity of the building itself (because you will be upgrading the plumbing and your apartment will be worth more when you eventually sell), or that your architect has expertise with waterproofing or soundproofing in similar buildings (like when adding a bathroom or bedroom). 
If negotiations get you nowhere, you can always take the board to court, though you probably won't prevail unless you can show the decision was discriminatory.
Condo boards have much more leeway than co-op boards and can even reject a renovation proposal for no reason. However, most condo bylaws indicate that if the board takes no action on a project within 30 days of its submission, you can assume that the project has been approved. 
The high price of unauthorized renovations 
It is not uncommon for alteration agreements to impose (often stiff) daily penalties in the form of substantial fees when jobs are not completed in accordance with building policy, such as if the project runs long or the contractor works outside of authorized hours.
If you do something that's not covered by the alteration agreement---say, you change a plumbing line in a kitchen expansion---your project can be halted indefinitely and the workers denied access to the building, and you may be forced change back any rogue work. Same for any damages (fires and flooding for example) caused as a result of any unauthorized work.
The DOB can also impose fines for work that is not performed with the proper permitting, even when it was done by a former owner (and they will also delay your permitting applications until the illegal work is remedied).
And unauthorized renovations can endanger the workers on the job and the people and property in neighboring apartments, not to mention your own safety. So it's just not worth the risk.
What's an alteration agreement?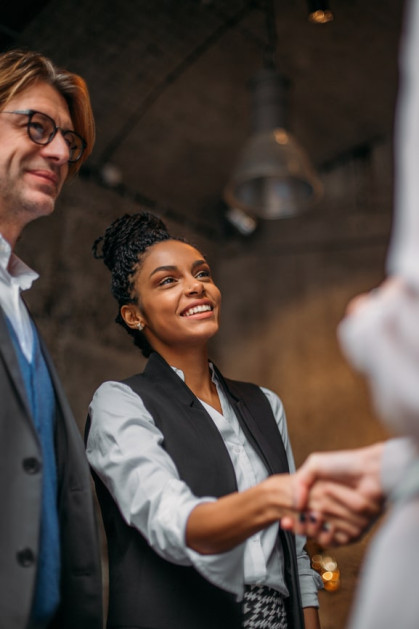 An alteration agreement is a contract between you and your co-op or condo board stipulating that your renovation work will comply with code-related and other legal requirements, as well as the building's requirements. The agreement will affect the ultimate cost of your renovation, so it's important to know what to expect, and also what you want to make sure is included in case it's not already.
Alteration agreement vs a decoration agreement
Some buildings do not require you to even even notify the board of work that does not involve major systems like electrical or plumbing or the removal of walls, while others require you to sign and abide by a "decoration" agreement which covers cosmetic changes like painting and floor work and swapping out kitchen cabinets or appliances or plumbing fixtures like faucets and showerheads.
A decoration agreement can sometimes be approved by the managing agent without a full board review, meaning you can have it authorized in less than a week. Even when board approval is mandated the process is much quicker than for an alteration agreement.
Regardless of the nature of the work, your board will generally require your contractor to be licensed and insured up to a certain dollar amount and the building named on the insurance policy.
If you are not sure where your planned work falls, play it safe by running it by the managing agent and asking for the necessary information.
Pro Tip:
Spend less, build faster with Bolster. "We deliver risk-free, on-time, on-budget renovations," says Bolster's CEO and co-founder Anna Karp. "We give you a fixed-priced cost up front, and absorb all unforeseen project costs after the demolition phase. Bolster--not you--is responsible for any and all surprises." Ready to start your renovation? Learn more >>
What to look for in an alteration agreement
Most buildings use standard forms as a jumping off point and then add their own "house rules" or "building rules" that are equally binding.
Prohibited work: Many buildings forbid outright certain types of work, such as "wet" over "dry" areas or adding a washer/dryer [add cross-link here to list]. Or they will require special permission that will be decided on a case-by-case basis.
Timeline: You'll need to specify a hard start and stop date. Your board will likely fine you if the project runs long, so make sure you are realistic about these. Make sure you have selected the materials and figured out most of the details before the project begins to keep from going over.
Extension clause: If your deadline is looming and the project's dragging on, you'll need to file for an extension with your board according to the procedure laid out in your alteration agreement. Tip: More and more people are having contractors sign a clause in the agreement saying that if the work runs long, they'll shoulder some or all of the fees.
Building fees: With renovations becoming more common and extensive, many boards will tack on fees as long as your construction lasts, ostensibly to protect the property, pay for added demands on building staff, and mitigate other residents' distress. Such a fee might be flat or it might be monthly, weekly, or charged on a sliding scale that increases over time. You'll also have to pay for the building's architect or engineer to review the plans and inspect the work. Same for the managing agent and inspectors.
Liability: Should there be any damages or injuries during your renovation, you'll want to have financial responsibility assigned ahead of time, so check in on your building's policy and your contractor's insurance (see below).
Contractor insurance: The best case scenario is for the agreement to  require your contractor to have a certificate of insurance that names the board and managing agent as additional insureds. You may also want to  have it in writing that you are named as an additional insured by the contractor.
Security deposit: Most buildings charge a security deposit to guarantee that your work will adhere to the rules. It's also a way for them to cover any damages to common areas that might occur during the renovation. Again this varies by building but expect to pay a flat fee of $5,000 or 10 to 15 percent of your total cost
Work schedule: Some buildings only allow summer renovations, for example. Most limit work to 9-5 weekdays.
Service elevator requirements: Your building may set hours such as restricting use during the beginning and end of the work day.
Department of Buildings permitting protocol: Basically this will set forth the rules and regulations to be code-compliant.
Lead and asbestos testing: Some buildings require an environmental testing firm to monitor lead levels and the presence of asbestos before you can begin work, or as part of a regular inspection. This is especially likely if your building has a history of lead. It may also indicate how hazardous materials like lead-based paints and asbestos should be removed and require that the contractor use licensed abatement professionals.
Ask an attorney review the alteration agreement before you sign
Anytime you are signing a contract with potential financial liabilities, it is worth having a real estate attorney review it, preferably someone with extensive board experience.
The more detailed the agreement, the better, but that often means there's lots of confusing language and legalese. Plus the agreement was drawn up by the board's attorney, so it is designed to protect the interests of the building.
Here are some key concerns your attorney can be on the lookout for:
When it comes to fees and other payments to the board, you may want these to be held in escrow. This means you'll be required to put a certain amount of money in an account overseen by a lawyer for payments to the board. This is a measure that can protect your relationship with the board.
Some agreements impose stiff penalties for running long or other violations to the point of being punitive, in which case your attorney can help negotiate more favorable terms with the board's attorney. 
It's important that you and all workers and the building are shielded from liability in case someone gets hurt or there's damage to the building by having comprehensive (or "umbrella") insurance, taking note of any exclusions. Your attorney can work with you to ensure your contractor meets those requirements and that they are covered in the agreement.
15 things your coop or condo board might not let you do in your renovation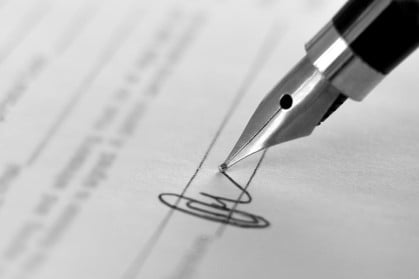 These rules will vary lease building by building and board by board, but the following are the most common restrictions. Before you approach your board with any of them, be sure that they are allowed by the alteration agreement, permitted by building code, and worth the trouble in terms of potential costs and other hassles. 
Penetrating the building's membrane: Many boards forbid doing any work that punches through exterior walls (aka the building's membrane), seeing it as an invitation to leaks and future requests by other residents. That means a through-wall A/C unit or a split A/C system may be off limits. Same for installing exhaust fans such as for a professional stove or a dryer, or adding a new window (more on that below).
"Wet over dry" work: Given how kitchens and bathrooms are the most popular areas in need of updates (especially in pre-war buildings), boards are wary of approving any expansion or addition that ends up putting these "wet" spaces of over a living room or bedroom ("dry"), as doing so increases the risk of water damage in the unit below. In fact some boards flat out prohibit it. Tip: Proactively show that all the "wet" items (sinks, dishwashers, refrigerator) are still located in the original kitchen or bathroom footprint and the rest is just cabinetry, i.e. "furniture" in the former dining room. Or you may be able to get a wet over dry renovation if the dry is a hallway and your contractor will use state-of-the-art waterproofing materials. (Exception: Boards are increasingly lenient about allowing a washing machine to go over a "dry" area--see #10 below.)
Changing the layout: Boards generally like to keep things the way they are and always have been. That means having living rooms over living rooms, bedrooms over bedrooms. So if you're thinking of putting a playroom over your neighbor's living room or a "media room" over their bedroom, be prepared for push back, even if your engineer includes noise mitigation in the plans like extra soundproofing in the floor.  Multiple this possibility by infinity if your neighbor is on the board.
Relocating the "stacking:" Changing the supply water and waste lines is usually a no-no in buildings, where risers control the flow of clean hot and cold water and stacks are the sanitary system, with one carrying waste and another serving as a vent that allows for the flow of air. Relocating these systems creates a risk of a missed connection or a drop in water pressure that could affect the entire building.
Upgrading the electricity: It's not unusual these days for owners to want to triple the electrical capacity of their apartments to power modern air conditioners and kitchen appliances. Some buildings have already upgraded their meter banks or distribution panels to allow work that requires going from a single to a triple phase. Others are more likely to approve new wiring that can be run through the core of the building rather than outside, which then interferes with facade maintenance.
Moving a gas line: Anytime you alter a gas line, such as when expanding your kitchen, the building has to shut down the riser in the basement, affecting everyone whose appliances receive gas from that particular riser. Then before Con Ed will turn it back on it has to perform a pressure test and if a leak is found (which often happens) it will have to be shut down until it is repaired and retested. Increasingly, this can take months. What's more, any piping that is maintained or repaired must be brought up to the new Con Ed specifications such as installing riser valves, meter bars, and replacing any defective piping.
Central air conditioning: Even if this is not explicitly forbidden in the alteration agreement, your building may not have enough electrical power to accept it and would need to upgrade the entire building to bring the conduits from the basement all the way to your apartment floor. Plus buildings are nervous that condensing units will cause vibrations throughout the building (something that can be avoided with proper installation and vibration pads, but still).
Steam showers and jacuzzis: If you're thinking of turning your bathroom into a home spa, think again. In most buildings, these types of renovations are a no go. A therapeutic whirlpool might possibly get approved but jacuzzis and steam units are considered too noisy, too likely to leak and the excess moisture of a steam unit requires specialized ventilation and may cause mold problems.
Washer/dryers: In older buildings, including prewar and many postwar ones from the 1950s and 60s, waste lines were just not sized to accommodate the kind of suds drainage that today's washing machines require. Approval is sometimes granted for European-style high-efficiency washing machines, which use high-efficiency laundry detergent that produces significantly fewer suds, or on condition that a leak-catching pan is installed under the washing machine along with a leak detection/automatic shutoff system. With dryers, the problem is with the ventilation. Although there are now ventless dryers on the market, some buildings do not allow them because they can create an overly humid condition in the apartment.  On the positive side, wet-over-dry is not usually an objection here, as your building will likely require your washing machine to be placed in a pan connected to an automatic shutoff valve if a leak is detected.
Garbage disposals: Although the DOB allows them in New York apartments, most buildings do not because of the wear and tear on the plumbing system.
Sound systems: Most buildings don't allow speakers (or even TVs) on "demising" walls, which are the walls between apartments or an apartment and a common space. Some boards may let you install them in a dropped ceiling, as long as they don't come into direct contact with the slab, a flat piece of stone or concrete used for floors and roofs.
Stone flooring: If you want to replace a wood floor with one made of stone in your entry hall or kitchen, be prepared for a fight. Footsteps are noisier on stone than wood. Here's where noise mitigation comes into play and you may need to get an acoustical engineer in your corner for back-up. There are materials that will in fact mitigate the noise of high heels on a stone floor, but your board may not want to set a precedent.
Window replacements: In almost all co-ops, windows are deemed "common elements," or parts of the building owned by the co-op as a whole. And boards shy away from allowing changes to them. A new window will also require approval from the DOB and, if your building is landmarked, the Landmarks Preservation Commission. Tip: Broach the idea with the board, saying you'd like to hire an architect to assess how the work could be done. You want to get some tacit approval before you spend a couple grand on a formal study.
Roof: If you are a penthouse owner, know that renovations to the roof are tricky because you're dealing with an area that is already exposed. Putting in watering systems for plants is particularly problematic as potential sources of damage.
6 extras your co-op or condo board may insist on (at your expense) when you renovate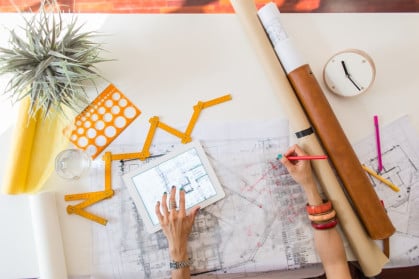 When you're renovating a co-op or condo, you'll probably be expected to address behind-the-wall and other issues that are important to your building and are most cost-effectively dealt with when you're renovating.  Usually, you will have to pay for them too. These items may or may not be listed in your building's alteration agreement, so be sure to ask, as you'll still have to do them and it's important to budget for this extra work in time and money.
Replace plumbing: If you are modifying any plumbing in your unit, your building may require that you upgrade the piping branch lines all the way back to the main water lines. This is especially true when gutting a bathroom or kitchen, when the walls will already be opened up.
Upgrade electrical systems: Changes in the city's electrical and energy codes require that you update your existing set-up before you can get a sign-off on your final inspection. Even newer buildings may not be up to code. Plus if you are putting in new appliances your building's system may not be up to snuff.
Soundproof: If you will be changing the layout of your apartment such that now the living room is over your neighbor's bedroom, your board may require you to install soundproofing in the floor or adjoining walls.
Waterproof: If your building allows wet over dry renovations, it will most often dictate the required safeguards you need to take in mitigating the risk of any damage to the unit below. These include installing waterproof membranes in the flooring and water catch pans with an automatic shut-off mechanism in case of leaks.
Replace windows: Though you are most likely prohibited from replacing windows on your own, if the board has a window replacement plan in place, you may be forced to include this in your own project, and at your own cost.
Post-renovation agreements: Some boards will require indemnification against future responsibility for any damages caused by your renovation for all time, with this being transferred to new shareholders after you sell the apartment.