It's definitely not too soon to lock down your Hamptons rental. Maybe you're one of the lucky New Yorkers to be getting a bonus this year and are looking to spend it on a getaway for the family this summer?  We get it. (We're jealous, but we hear you.) While this three-bedroom, two-bath house in the Northwest Woods area of East Hampton isn't one of those insane Hamptons compounds you often read about (and there's no pool to speak of), it appears to be a sweet and charming place to spend the month of August. And while it's not huge, at 1,800 square feet,  we'd imagine it's much bigger than your apartment. And think of all that outdoor space!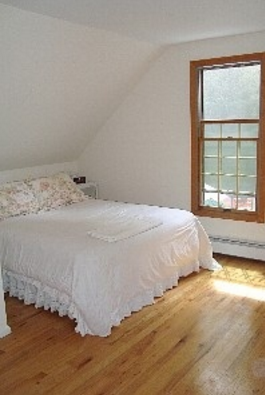 There's an eat-in kitchen, fireplace and a good-sized deck and outdoor space. All three bedrooms appear to have full-sized beds (one is an attic bedroom). The asking price is $10,000 for the month through Labor Day (which happens to be on September 5 this year), which in that neck of the woods is not all that high.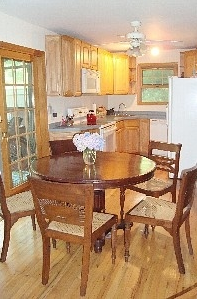 If you're unfamiliar with the East End, know that this particular area of East Hampton isn't necessarily the fanciest, but it's quiet, very green, and surrounded by trees and nature. It's also close to the bay beaches, the town and all the charm that the Hamptons offers. Plus, you can bring your whole crew—humans and animals alike.