We were riveted when we heard the lengths flight attendants go to for affordably priced apartments to bunk in when their routes leave them in New York City for more than a few hours. (No joke, they call these places "crash pads," which are essentially what they are, but still.) Kew Gardens is apparently one of the most coveted locations for airline staff, largely because it's equidistant between LaGuardia and JFK airports. 
For buyers looking for more permanent digs, however, Kew Gardens, neighboring Jamaica Hills, and, to a larger extent, Forest Hills (which has more options for listings right now) definitely offer lots of space at, yes, less money compared to plenty of other NYC neighborhoods. If the proverbial bang-for-the-buck and being close to two airports rank high on your priority list, here's a sampling of properties on the market right now that are open for visits this weekend: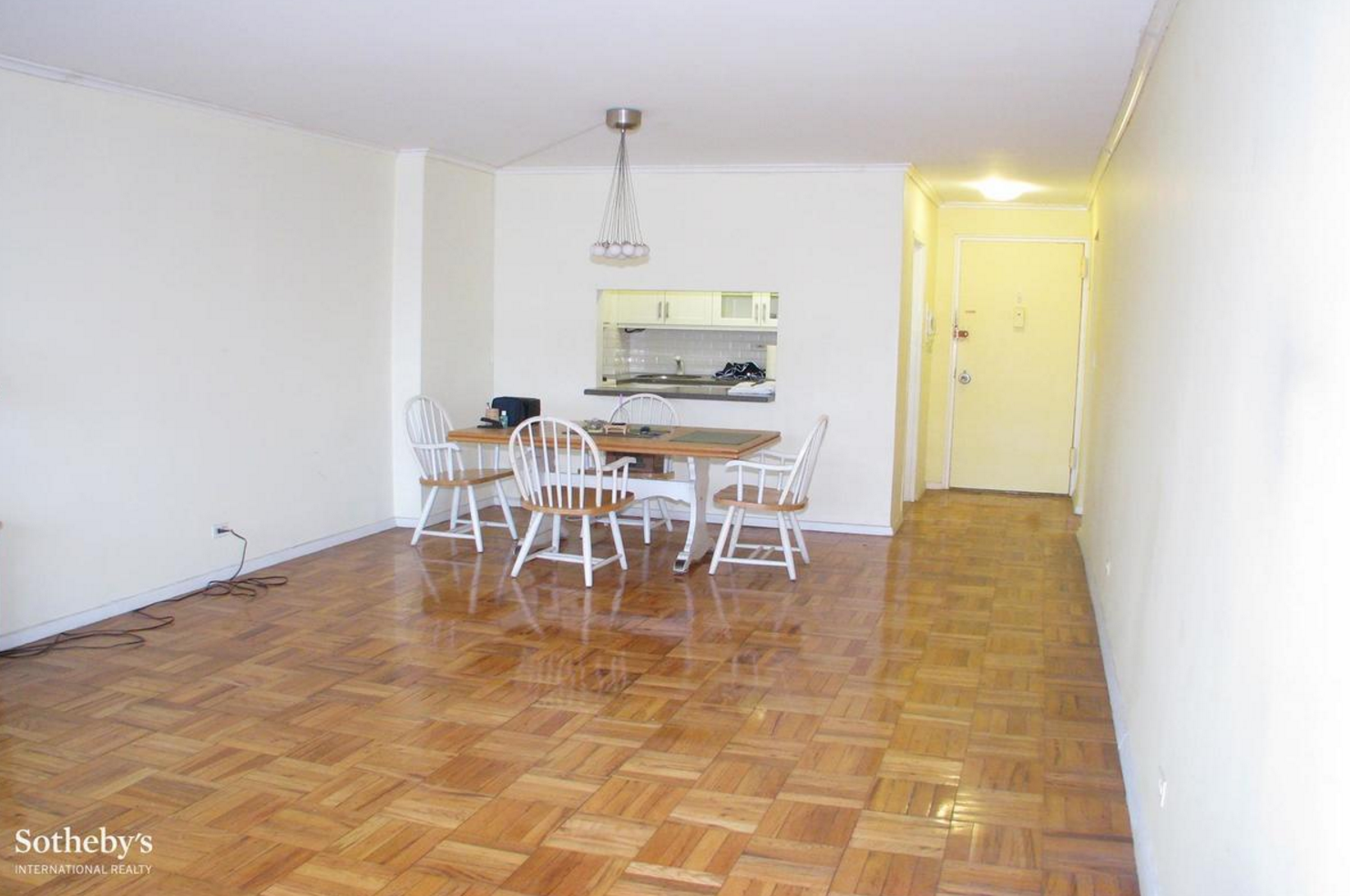 125-10 Queens Boulevard, Apartment 1110, Kew Gardens. This one-bedroom, one-bath is in a 24-hour doorman high-rise with a gym, garage, and sun deck. Asking price: $275,000. Open house: Saturday, May 6, 12 noon to 1:30 pm.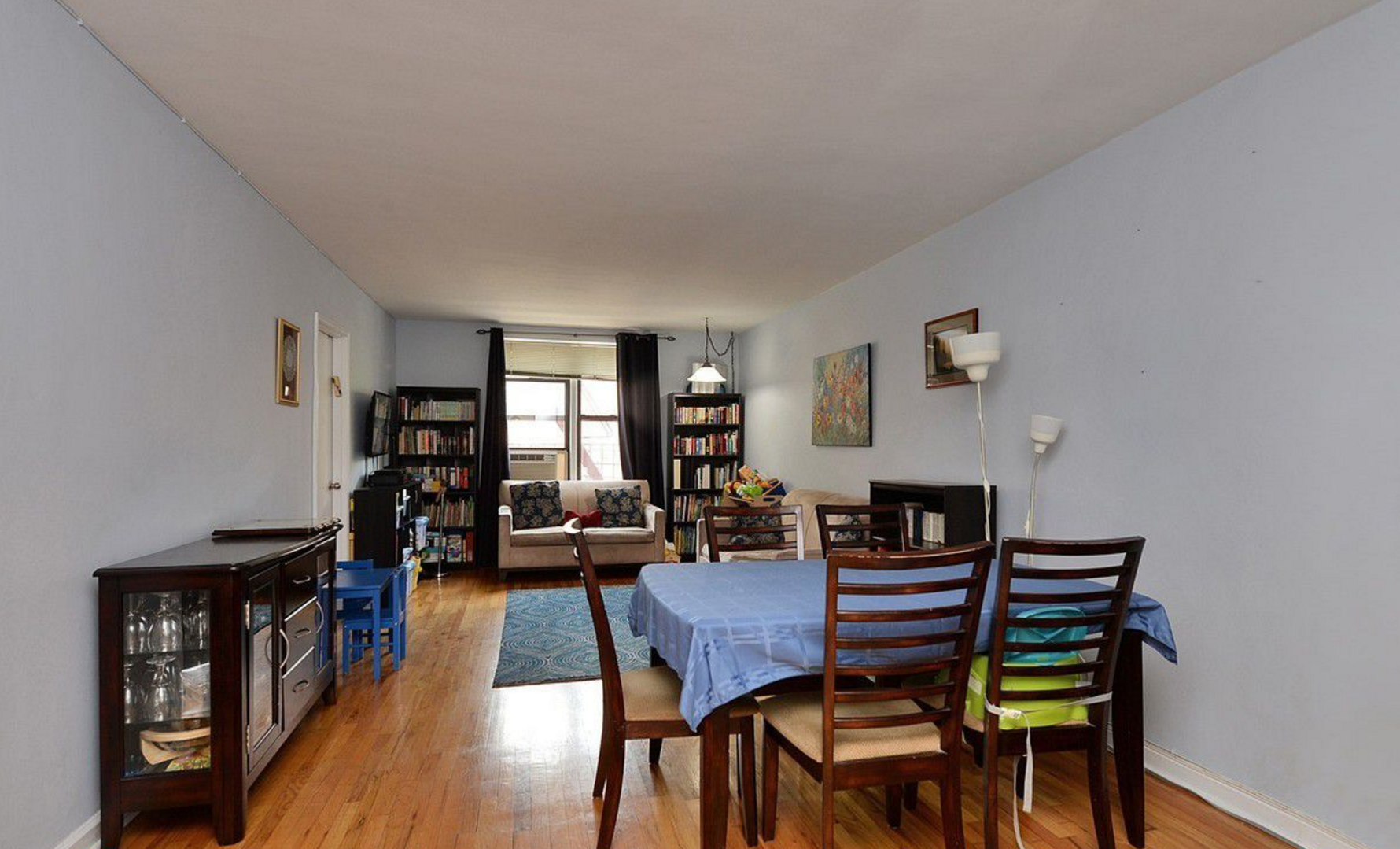 67-30 Dartmouth Street, Apartment 3V, Forest Hills. Electricity is included in the maintenance of this tidy junior-four located in a co-op close to four subway lines and plenty of restaurants. Asking price: $299,000. Open house: Sunday, May 7, 1 pm to 3 pm.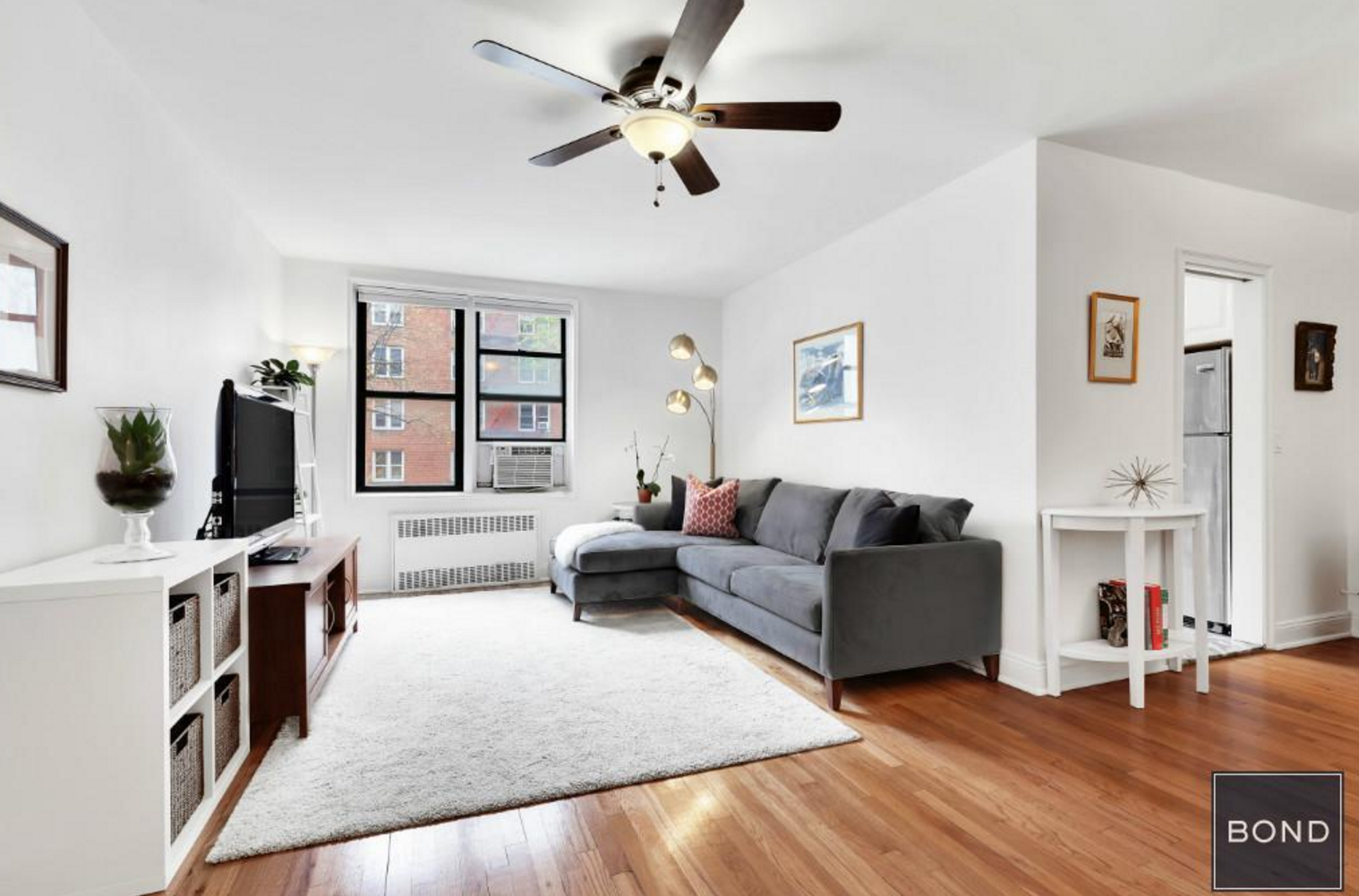 103-25 68th Avenue, Apartment 2B, Forest Hills. This neat and spacious three-bedroom, two-bath in a doorman co-op with a playroom and parking has an expansive feel and draws in plenty of light. Asking price: $599,000. Open house: Sunday, May 7, 11:30 am to 1 pm, by appointment only. 
113-14 72nd Road, Apartment 5-0, Forest Hills. Featuring two bedrooms and two bathrooms, this co-op is in a pet-friendly doorman building with a gym. Asking price: $615,000. Open house: Saturday, May 6 and Sunday, May 7, 1 pm to 3 pm.