The top of Fort Greene's famous clocktower building is one of the most iconic sights in Brooklyn's skyline. And if you're in the market for a starter apartment, now's your chance to move right in: A $499,000 studio is currently on the market in One Hanson Place, also known as the former Williamsburgh Savings Bank.
High 11-foot ceilings and a lofted bed give the apartment a spacious feel—and with the bed elevated off the ground, there's even room for corner of the apartment to be turned into a home office.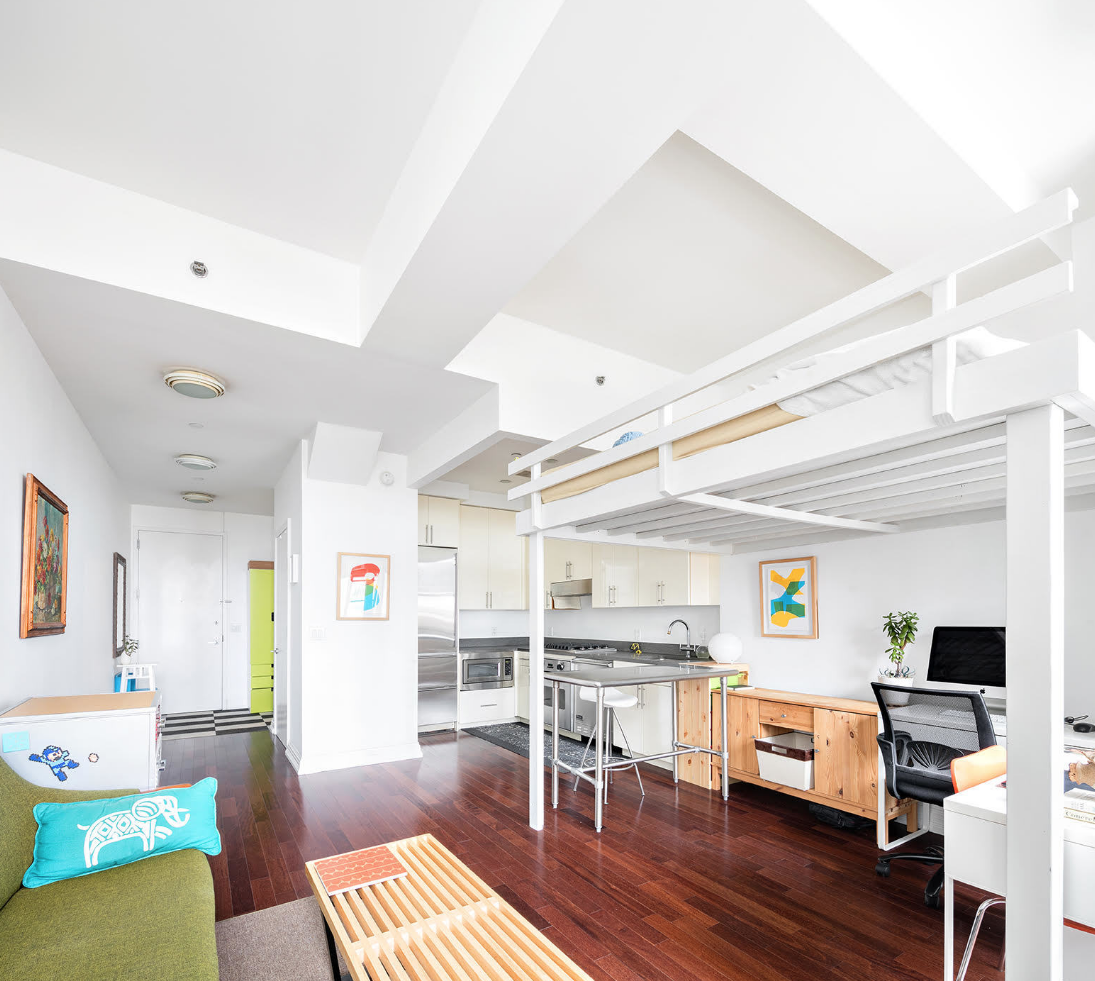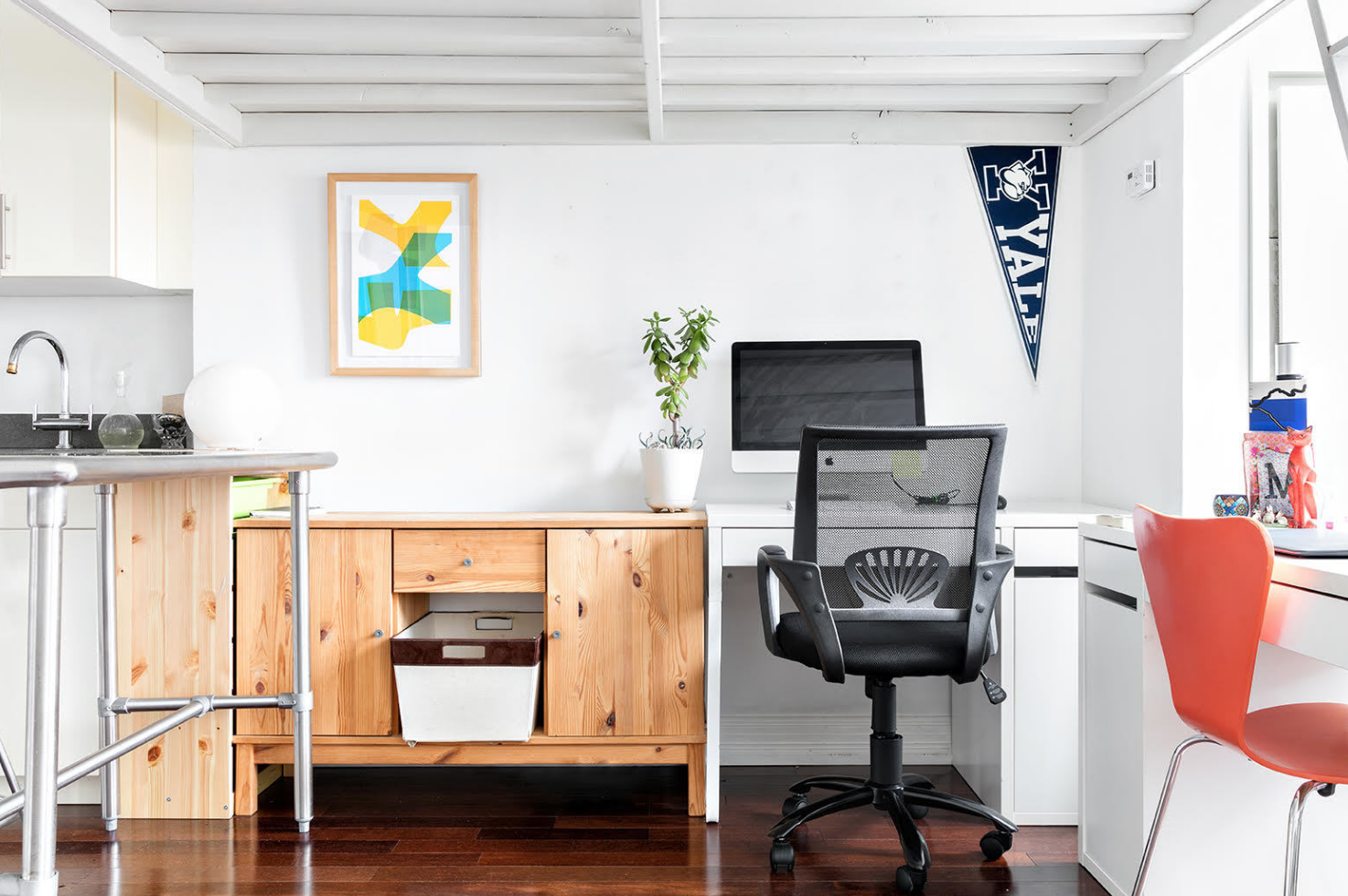 The kitchen has been decked out with high-end appliances (and also includes a dishwasher), though we wonder why there aren't any photos of the bathroom, which is located right off the main entrance.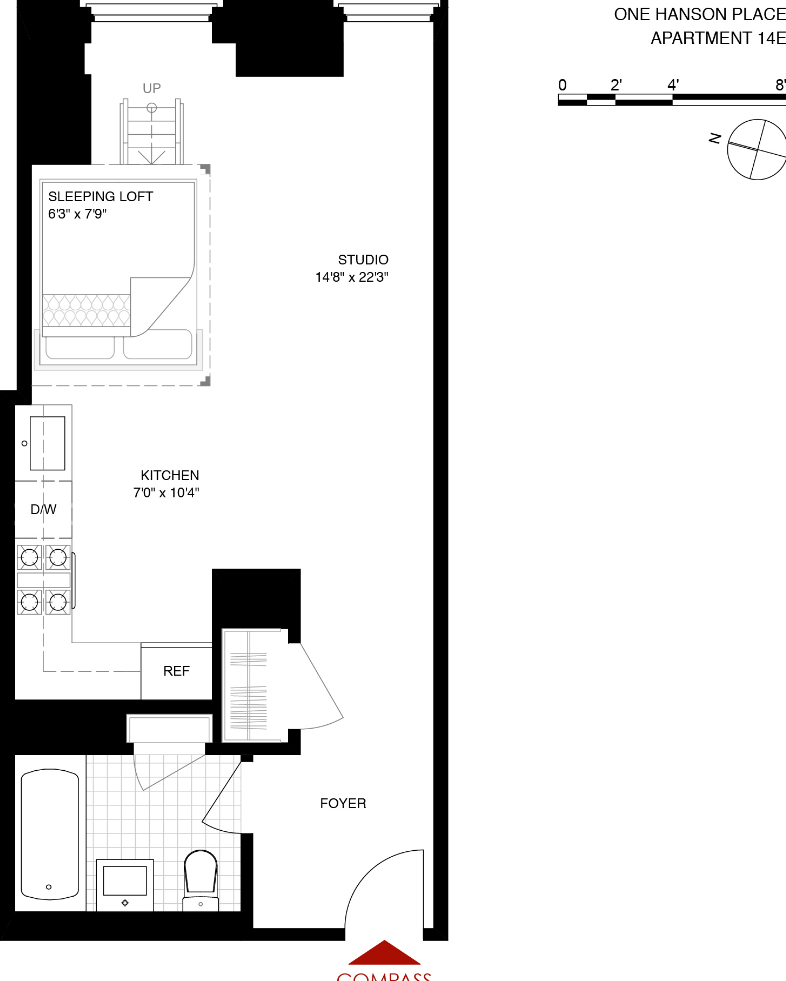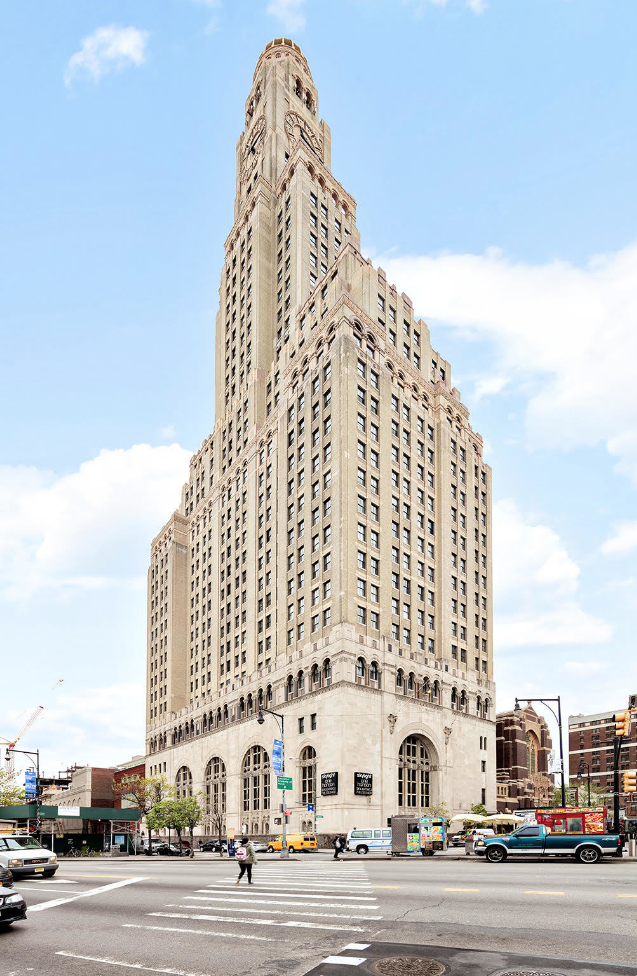 The apartment might also be a smart bet for an investor; it's a condo building requiring a minimum down payment of just 10 percent, and a J-51 tax abatement means low monthlies ($517/month common charges, $55/month taxes) until 2024. The building also has amenities including a fitness center, laundry room, and residential lounges.
But really, the location here might be the best amenity of all; One Hanson Place is located right by Atlantic Terminal (and loads of different subway lines), and is also just steps away from BAM.