Though some turn up their noses at Greenpoint due to its dependence on the sometimes-unreliable G train, with the pending L shutdown, the north Brooklyn neighborhood is likely to get a lot more desirable. This two-bedroom, situated right across from McCarren Park, offers easy access to both Greenpoint and Williamsburg, plus expansive views of the greenspace and Manhattan skyline beyond. The apartment is in a boutique condo built in 2008, and at $1.375 million (through Stribling and Associates), it's a touch expensive for the area, so you may be paying extra for proximity to one of Brooklyn's favorite backyards.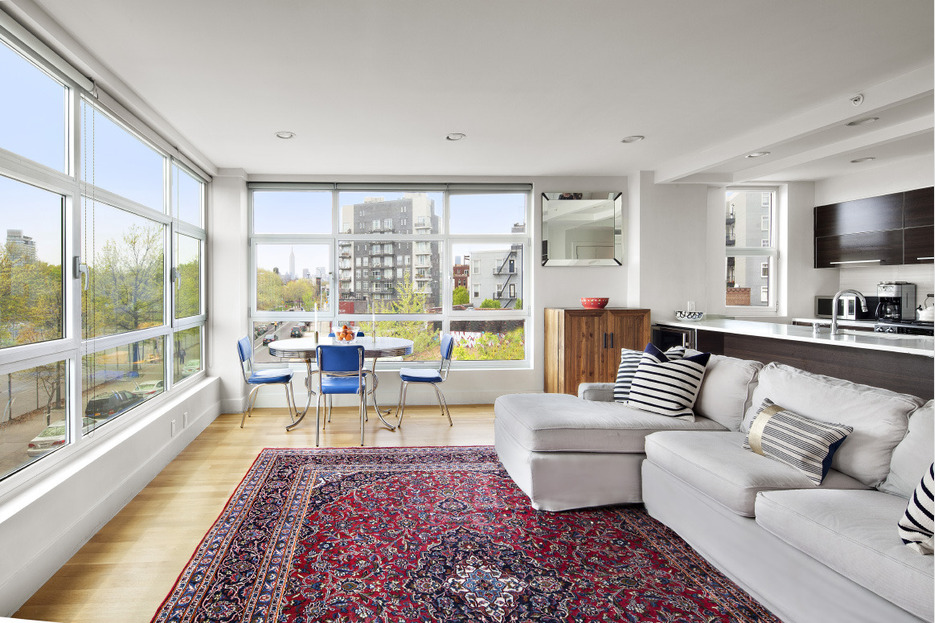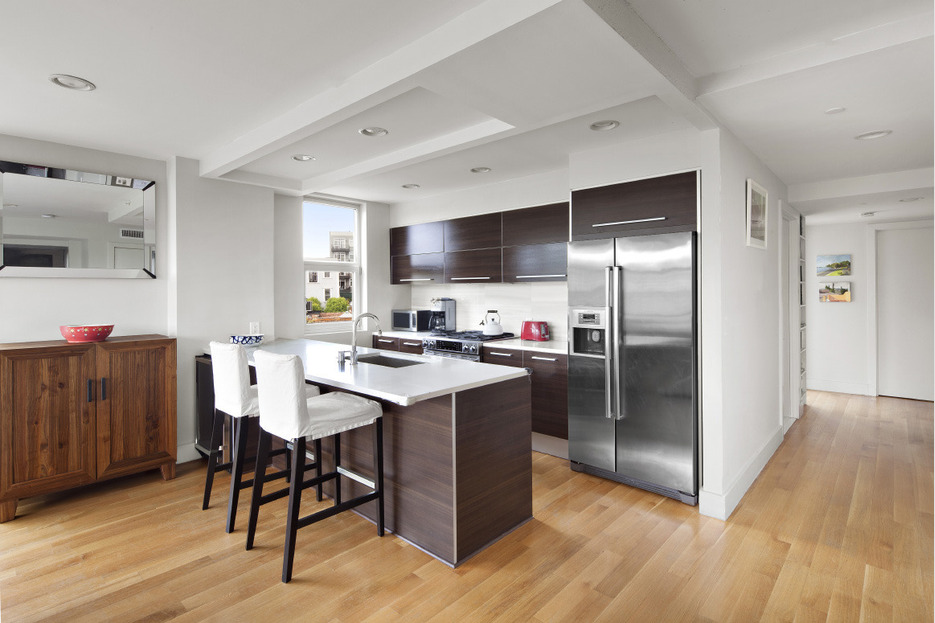 The third floor unit is accessible by a private, keyed elevator, which opens onto the living area. Large north- and west-facing windows offer impressive park vistas, and the Empire State Building is visible beyond the treetops; a small balcony allows for enough room to stand outside and take it all in.
The kitchen, which shares the space, boasts a breakfast bar, marble backsplash, white stone countertops, and dark custom cabinetry for an attractive contrast. Though it's small, it's also gourmand-friendly, with upscale appliances, a wine fridge, and a pantry for extra storage.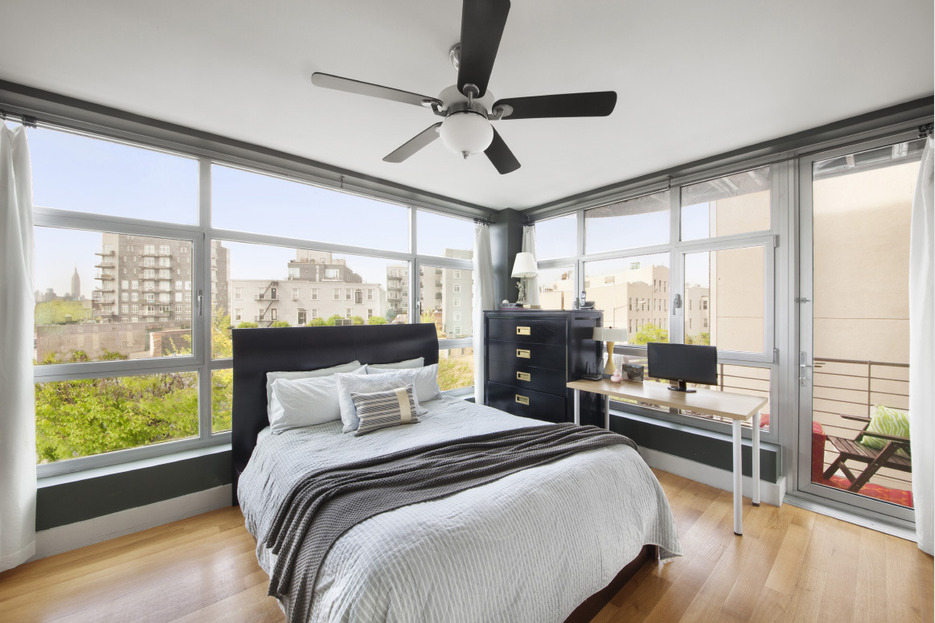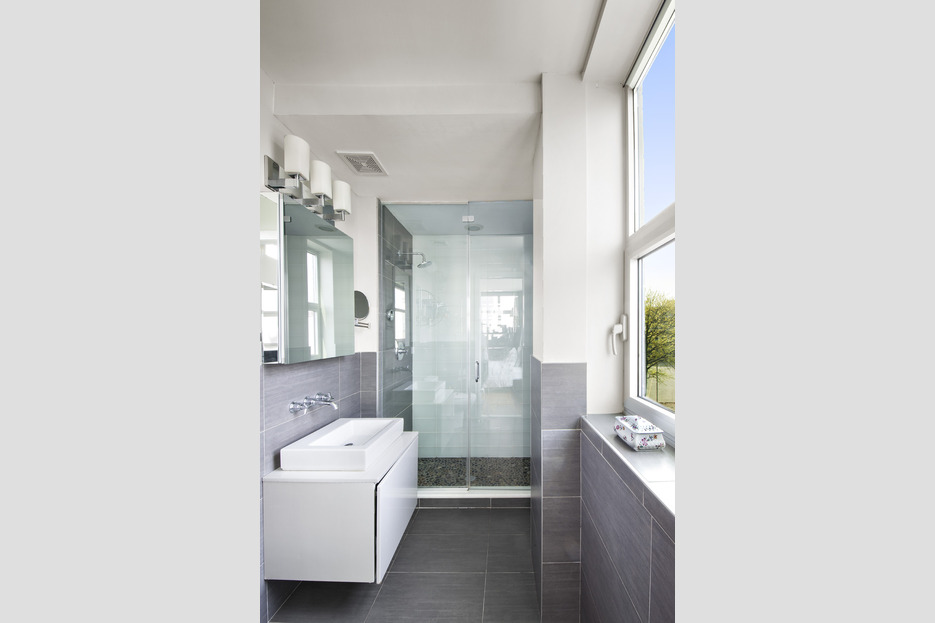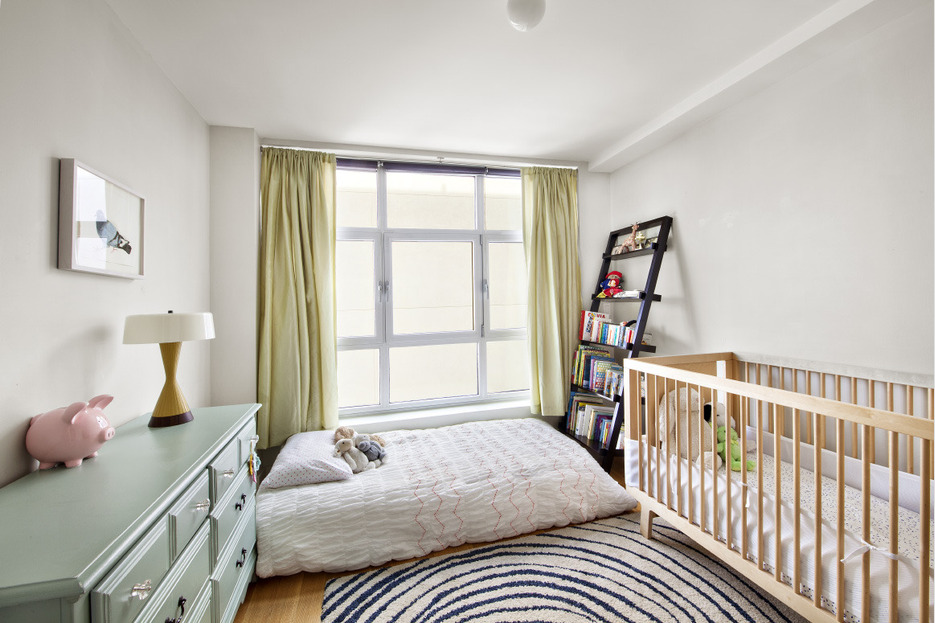 The master bedroom also makes the most of its location with nearly floor-to-ceiling windows, plus a balcony large enough for a seating area. For storage, you'll find a full wall of closets and built-in shelving. The en-suite bathroom, while narrow, has a sophisticated look, with its dark porcelain tile and walk-in shower with a pebbled floor. And the second bedroom, adjacent to the master, has its own bathroom as well.
The apartment's common areas include additional closet space, as well as a washer and dryer; the unit also comes with central air and heat. Plus, pets are permitted, and with the park next door, you'll have no shortage of places to let them romp around.