After topping the list of StreetEasy's hottest NYC neighborhoods of 2016, Jamaica's star is on the rise. In this week's edition of Buy Curious, Ari Silverstein of BOND New York, Yvette Clark Watkins of Douglas Elliman, and Ronald Gahol of Citi Habitats tell you why you should consider buying in this vibrant Queens neighborhood.
THE WISH LIST:
I've read a lot about Jamaica being a great transportation hub and a truly diverse community. What are the real estate options?
THE REALITY:
Here's a rundown of some of the best reasons to move to Jamaica:
1. It's comparatively affordable
Housing in Jamaica "is one of the best values in NYC," says BOND's Silverstein. In fact, according to real estate analytics firm NeighborhoodX, the average listing price is just $317 per square foot, which, says Silverstein, "is considerably lower than almost every area of Manhattan and even the further reaches of Brooklyn."
In its analysis, NeighborhoodX took a look at listings of homes for sale in Jamaica in August and found that the priciest property—a three-bedroom, three-bath home at 9107 139th Street listed at $549,000 (or $571 per square foot)—was still more affordable than the least expensive property listed in Carroll Gardens, Brooklyn (at $637 per square foot). "As an agent, I have lost count of the number of times I am asked by my buyers to help them find a good deal," says Clark Watkins of Douglas Elliman. "Well, here it is."
Adds Silverstein: "This is an opportunity to buy or rent at what prices were like seven to 10 years ago [in Manhattan and some parts of Brooklyn], which presents a tremendous opportunity for growth on your investment."
2. It's diverse
The south Queens region has been predominantly African-American, and today, Hispanic (including Salvadorans, Colombians and West Indians), Indian, Bangladeshi, Sri Lankan, Filipino, and African immigrants also call it home. These communities have been sharing their culture via neighborhood eateries and markets. "There's plenty of amazing hole-in-the-wall West Indian food to fill your belly," says Gahol of Citi Habitats. Examples include Genesis on Hillside Avenue and Singh's Roti Shop and Bar on Liberty Avenue.
There are also a host of South Asian shops and restaurants, including Sagar Restaurant on Hillside Avenue, which serves a traditional menu of Bangladeshi, Pakistani, and Indian cuisine; and Ghoroa, an Indian and Bangladeshi place that's also on Hillside.
3. You can easily get where you're going
Jamaica is one of NYC's busiest transportation centers, with thousands of people passing through it each day. Commuters can take the E, J and Z trains, the Long Island Rail Road, a slew of local bus routes, and the AirTrain to JFK airport. "You can get to Midtown in less than 30 minutes on the subway. You can get to Penn Station from the Jamaica LIRR station in 15 minutes," says Gahol, pointing out that locals who work in Manhattan need not worry about the commute.
4. The area is changing
Last month, Governor Andrew Cuomo announced that New York state (through Cuomo's Downtown Revitalization Initiative) will put $10 million into Jamaica to help stimulate job growth in the area. Up to $300,000 will be set aside to employ planners to figure out any potential changes that will need to be made to local transportation and for new apartment projects. This news comes about a year after the city's Economic Development Corporation released its own plan to revitalize Jamaica. Under that plan, the city pledged $153 million toward such necessary items as small businesses, public safety and affordable housing.
"The government is putting money where its mouth is," says Silverstein. "That'll generate interest from private sector developers…When new projects sprout up, then retail that is more befitting to people staying in the area will begin to sprout up." 
Of course, not everyone is happy about the changes—and for good reason. A group of locals who want to put a stop to any further gentrification formed the Queens Anti-Gentrification Project last year to try and prevent what has already happened in many parts of Brooklyn. "The hardworking people who make these [Brooklyn] neighborhoods… are now being forced out because of higher rents," co-founder Dan Raymond said in this article in the Sunnyside Post. "The small immigrant businesses are disappearing and the big stores are moving in." 
But some change seems to be inevitable. Real estate investment and development firm BRP Companies is planning a $300 million mixed-use residential and retail complex on the corner of Sutphin Boulevard and Archer Avenue. It will include 100,000 square feet of retail space and 580 residential units (only 100 of which will be reserved for affordable housing, the rest will be market rate). And plans for a Hilton Garden Inn, a Marriott Courtyard and a Fairfield Inn and Suites are in the works for the area.
March saw the opening of a Starbucks on the corner of Sutphin Boulevard and 89th Avenue that has a specific mission: The location was opened as part of the company's efforts to support economic development in low-to-medium income communities and includes a classroom space wherein local nonprofits can provide job training workshops for area youths.
5. There's plenty to do for culture vultures
"There are performing arts centers and museums celebrating all of the amazing cultures of the residents who reside in the area," Clark Watkins points out. Examples include the King Manor Museum on Jamaica Avenue, which is dedicated to preserving the legacy of founding father Rufus King, and includes a public park; and the Jamaica Performing Arts Center, a 400-seat performance venue housed in the former Dutch Reform church.
Check out these listings:
Jamaica one-bedroom, one-bathroom co-op, $130,000: This top-floor unit at 175-45 88th Avenue between 175th and 178th Streets is located in a pet-friendly building with a laundry room.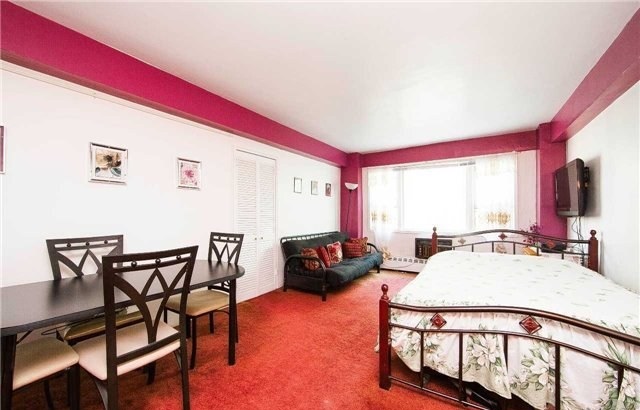 Jamaica studio co-op, $80,000: This sunny studio at 160-10 89th Avenue between Parsons Boulevard and 161st Street is located in a doorman building with a gym and a laundry room.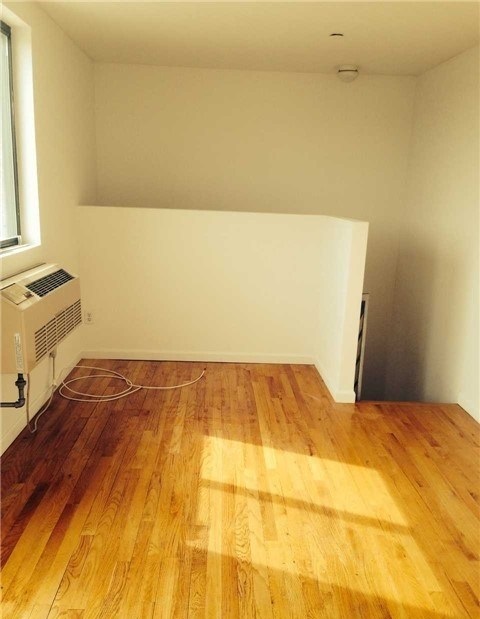 Jamaica two-bedroom, two-bath condo, $387,000
: Located at 175-26 89th Avenue between 175th and 178th Streets, this duplex loft has in-unit laundry, a balcony and a stainless steel kitchen with granite countertops and cherry wood cabinets.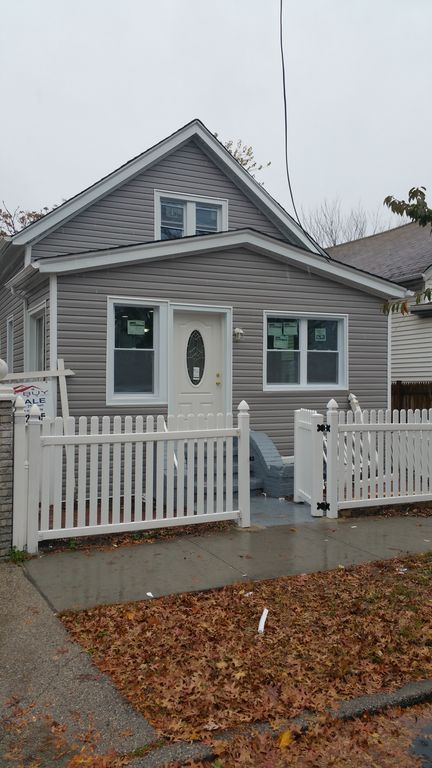 Jamaica four-bedroom, three-bath house, $489,999
: This single-family home at 110-40 168th Street between 110th Road and 111th Avenue has been fully renovated and now has a brand-new stainless steel kitchen, three bathrooms with new marble tile, and a private driveway.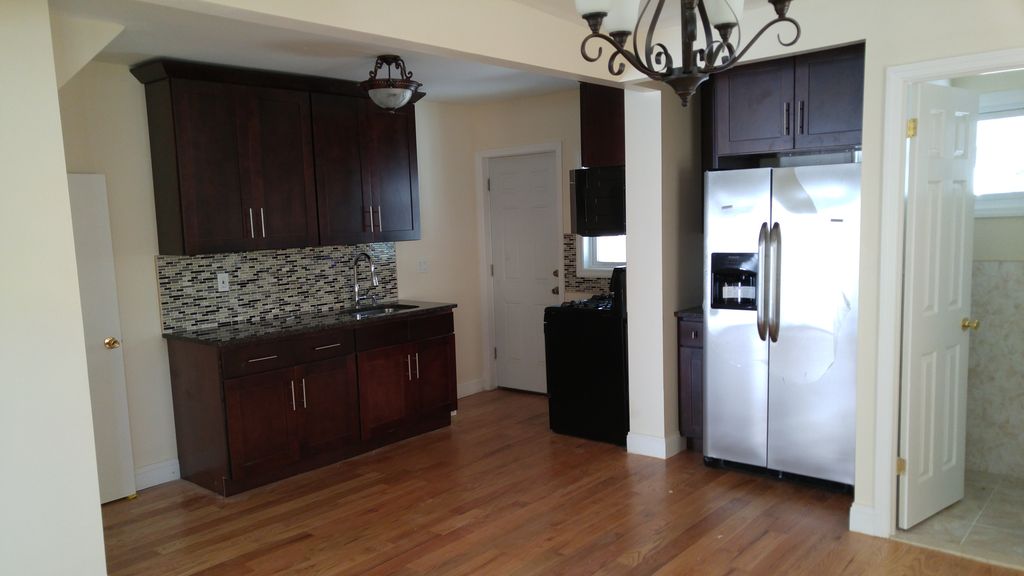 Jamaica four-bedroom, three-bath house, $449,000
: This renovated corner property at 139-02 Lakewood Avenue between 139th and 141st Streets offers a chef's kitchen with stainless steel appliances, hardwood flooring throughout, large bedrooms, ample closets, high ceilings and a finished basement.