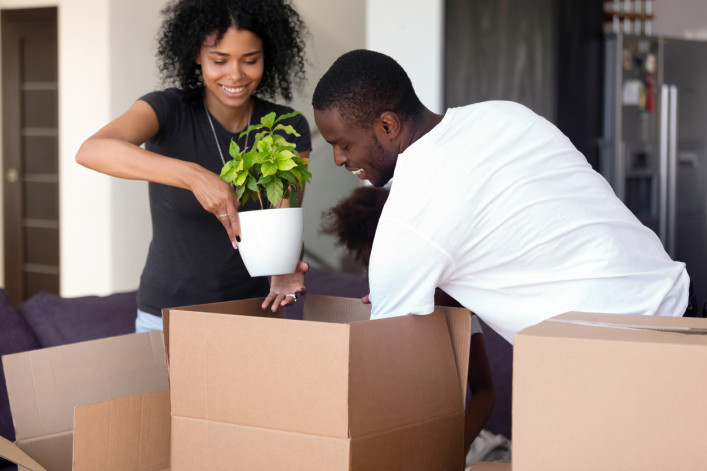 Prices for New York City apartments continue to rise—making down payments larger. Banks have tightened their lending practices during the pandemic and mortgage rates are expected to rise this year. All of these factors make it harder for many first-time buyers to meet financing requirements if they don't have stellar credit or other assets. 
A tougher environment for buyers means many are looking for alternative ways to get the money together to buy a place. There are lots of options, including government grants and loans designed to help first-time buyers. Private companies also have programs to help buyers. 
As with most types of borrowing, it's important to read the fine print of any agreement. There are risks involved when it comes to borrowing other people's money and that can involve fees, penalties, and in the worst case scenario losing your apartment if you default on payments to a lender. 
---
[Editor's note: A previous version of this post was published in June 2020. We are presenting it again with updated information for February 2022.]
---
Read on to find out about resources to help you buy a place in NYC for the first time.
1. HPD's HomeFirst
If you have a household income of up to 80 percent of the area median income and plan to live in the apartment for at least 10 years, you may be eligible for help from the HomeFirst Down Payment Assistance Program. This provides eligible New Yorkers with up to $40,000 or 6 percent of the purchase price toward the down payment or closing costs on an apartment or house in the five boroughs. 
The program requires taking buyer education classes and you must have your own savings to contribute to the purchase. 
2. SONYMA options
For buyers at or below a certain income level, a state lending program, the State of New York Mortgage Agency, is available to help renters buy in the city, primarily apartments below the median sales price for the city. The program allows first-time homebuyers to get a loan if they have 3 percent of the purchase price.
Only certain banks do SONYMA loans and they require some additional paperwork. If you're using a mortgage broker—someone who works with many lenders to arrange the loan—you won't hear about SONYMA loans because the agency only works directly with lenders. And many buildings in New York City, especially co-ops, still require buyers to come up with a 20 percent down payment, above and beyond what the bank allows.
That said, if you're finding it hard to get the funds for a down payment, a SONYMA loan could be the answer.
Pro Tip:
Getting ready to buy? Work with a local expert from the brokerage that saves New Yorkers an average of $23,000 per transaction. With Prevu, you'll pocket a rebate of two-thirds of the commission paid to the buyer's broker at closing. Click here to learn about Prevu's Smart Buyer Rebate.
3. FHA loans
Loans from the Federal Housing Administration can help you reach the financing requirements to buy your first place. FHA loans are mortgages that are insured by the Federal Housing Administration and they don't have income or first-time buyer restrictions, but the mortgage insurance costs are higher. 
Depending on your credit score, you will need to put down between 3.5 and 10 percent as a down payment.
4. NeighborhoodLIFT program
A lending service offered by Wells Fargo in partnership with the local nonprofit, Neighborhood Housing Services NYC, offers $20,000 down payment assistance for owner-occupied houses, condos, or one- to four-bedroom buildings in Brooklyn, the Bronx, or Queens. 
You don't have to be a first-time buyer but you will need to complete a homebuyer education course to prepare your finances for the buying process.
5. 

Community Homeownership Commitment program

Bank of America's Community Homeownership Commitment program provides low down payment mortgages, down payment grants, and closing cost grants. 

The down payment grant program gives eligible homebuyers 3 percent of the home purchase price up to $10,000 (whichever is less) with no repayment necessary. A program called America's Home Grant gives eligible buyers a lender credit up to $7,500 to be used for non-recurring closing costs or to buy down their interest rate. It can be used with the down payment grant. You can put less down with Bank of America's low down payment loans, which are low-cost, fixed-rate mortgages with down payments as little as 3 percent, requiring lower-cost or even no mortgage insurance.
6. HDFC co-ops
Housing Development Fund Corporation buildings only allow buyers in the lower income bracket. Some require buyers to earn a percentage of the area median income, others have income requirements based on the apartment's utility and maintenance fees. 
HDFC co-ops were created when the city allowed tenants in derelict buildings to form co-ops and take over their buildings. Some credit unions have specific packages geared towards HDFC buyers. 
7. Fannie Mae option
HomeReady mortgages from Fannie Mae offer a 3 percent down payment option. 
This program allows for co-borrowers on the loan, so for example, a parent can help an adult child qualify for a mortgage and buy a place. You can also apply rental payments (for example from a second apartment in the building) as an income source to help you qualify.
8. Co-investing 
Co-investing is a financing model rather than a grant or loan and doesn't require monthly payments. Instead, you get help with the down payment, and in exchange, give up a percentage of the property. When you sell, your co-investor takes a portion of the proceeds and benefits from the appreciation in value (or takes a hit if you sell for less than you bought it).
Brick Underground spoke to a buyer who took advantage of this type of shared-equity program offered by a company called Unison. Another company offering similar financing options is Landed, which operates in all five boroughs. Co-investing works primarily with real property (ie. condos and townhouses) so it isn't available for those who want to become shareholders in a co-op.
9. Rent-to-own
Some buildings in New York offer rent-to-own programs—for example, Extell will credit a year of rental payments towards a condo purchase if you buy within 12 months. The sales price is locked in as part of your rental agreement. 
These kinds of arrangements are complicated and there are lots of variables to consider. In addition to individual buildings, there are also private companies offering this type of financing option but the big players, like Landis and Home Partners of America do not operate in New York.  
With a rent-to-own option you will typically find there's a premium to rent in the building. You will also need a lawyer to review the contracts for this type of arrangement and you should make sure you understand how and when you are able to exercise your option to buy. 
10. VA loans
There are several loan programs available for military service members, veterans and surviving spouses. The length of service or service commitment, as well as duty status will determine your eligibility for specific home loan benefits. There are also credit and income requirements. These types of loans are provided by private banks and mortgage companies but the VA guarantees a portion of the loan, so the lenders can offer you more favorable terms.
Brick Underground articles occasionally include the expertise of, or information about, advertising partners when relevant to the story. We will never promote an advertiser's product without making the relationship clear to our readers.