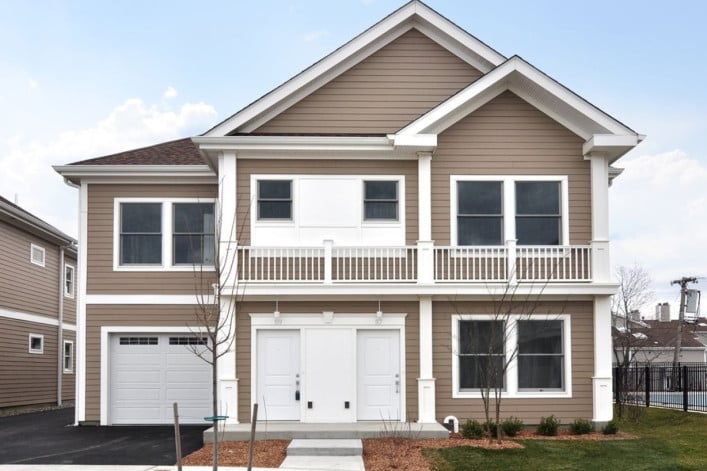 Looking for a neighborhood with a relaxed, beachy atmosphere? Try City Island. Ramona Vicenty of Citi Habitats and Christopher Webb of Keller Williams Tribeca tell you everything you need to know about the Bronx's best kept secret in this week's Buy Curious.
The proposition:
I've never been a big fan of the tumult of NYC life. People keep telling me that City Island offers a more laid-back, summery sort of vibe. Can you tell me a little more about it?
The reality:
Often described as "quaint," City Island—a small community in the northeastern corner of the Bronx—is just one-and-a-half miles long by a half a mile wide and has a population of around 4,400. It's known for its marina full of boats, its numerous seafood restaurants, its attractive Victorian homes and its small town feel.
Although it feels far away from the hustle and bustle of Manhattan, it's actually less than an hour's drive (or a slightly longer subway ride) away from Midtown.
"City Island to me is a magical place," says Vicenty of Citi Habitats, who has called City Island home for five years. "It's charming with its vast history, beautiful older homes and community feel. You are minutes from the rest of New York City, but at the same time a world away… There are fewer than 4,500 residents on the island, so it's a small village, and in many ways 'New York City' in name only."
Read on to learn more:
Where is it exactly?
City Island is located at the western end of Long Island Sound, south of Pelham Bay and east of Eastchester Bay. It was once included within the boundaries of Pelham in Westchester County, but is now a part of the Bronx. 
How's the commute?
Although it feels far removed from the chaos of life in NYC, City Island is actually just a hop, skip and a jump away from Manhattan. It can take roughly 45 minutes to an hour to get to midtown via public transportation, says Vicenty. "You take the Bx29 bus to the Pelham Bay Park 6 train station," and from there, head downtown into the city. "By car, it can take 25 to 40 minutes, depending on traffic."
Who lives there?
"City Island has an eclectic blend of longtime residents, Manhattanites looking for a New England feel not far from the city, and anyone who wants to feel a bit of vacation in their everyday life," says Vicenty.
What can you buy?
"There aren't many homes available because there is a high demand," says Vicenty. "It's a sought-after community." Plus, many residents simply pass their homes down to family members so their houses never even go on sale. "The housing stock is generally single-family homes and condos," she says. "There are a lot of stately old Victorians and more modest beach bungalows on City Island. In terms of condition, it's all over the map. Some homes are in estate condition, but many have been lovingly restored... There's even new construction." 
On the Sound, 43-unit waterfront development on five acres, is a new gated condo community from Greystone Development that offers a heated pool, a clubhouse, a playground, a fitness center and a lounge. Prices range from $600,000 to slightly over $1 million. "These are the type of projects that are making this old fishing community more attractive," says Keller Williams Tribeca's Webb. 
What's pricing like?
"Waterfront property is a bargain on City Island compared to Long Island or Connecticut," says Vicenty. A quick search of StreetEasy reveals that the most affordable property on City Island at the moment is this $499,021 multi-family fixer-upper at 61 Bay Street. The most expensive is this On the Sound three-bedroom, listed at $1,098,000.
Yet while folks could save a pretty penny buying here, Vicenty cautions would-be buyers to keep in mind that most homes do require flood insurance, so they need to budget for that added expense.
Is it a year-round community?
Yes, says Vicenty. "It's a year-round community with the high season being the summer because of our waterfront location. It's a boating and fishing paradise in warm weather. People mostly buy there, but there is also a robust rental market."
What's the shopping situation?
According to Webb, "City Island offers mom and pop stores for your basic needs," mostly along its main commercial strip, City Island Avenue. Stores include a City Island Pharmacy (at 290 City Island Avenue) and a supermarket (Scavello City Island IGA Supermarket at 385 City Island Avenue). There's even a Dunkin' Donuts (at 636 City Island Avenue) and a Chase Bank (at 207 City Island Avenue).
If you need more than this, "you can take the bus to the Pelham Bay Park neighborhood where the 6 train station is," says Vicenty. "There, you can find a CVS, a Subway, a Key Food Supermarket" and more.
Where can you eat?
As it's located right on the water, City Island is known for its fresh and delicious seafood.
"There are dozens of restaurants along City Island Avenue," says Vicenty, noting that Artie's Steak & Seafood, City Island Lobster House, Johnny's Reef and The Black Whale "are popular choices" among both locals and tourists.
What is there to do on the Island?
Practically anything and everything you can think to do on and along the water is available on City Island. "It's a big place for boaters and hobby fisherman," according to Vicenty, who notes an abundance of marinas across the Island for all to enjoy.
There are also a number of beaches along the Island, but few are open to the public. "Most of the beaches are private and gated for use by the residents on that block," says Vicenty, noting that "the most open beach would be on Cross Street." There, folks can kayak, as well as take diving classes.
In addition, there's the Morris Yacht & Beach Club, which has a marina and a sandy beach for swimming, as well as a Trolley tour of the Island.
"The Island also offers The City Island Nautical Museum, boat rentals, sailing and bike tours," says Webb. "These types of things are what makes this a great place to live."
Check out these listings: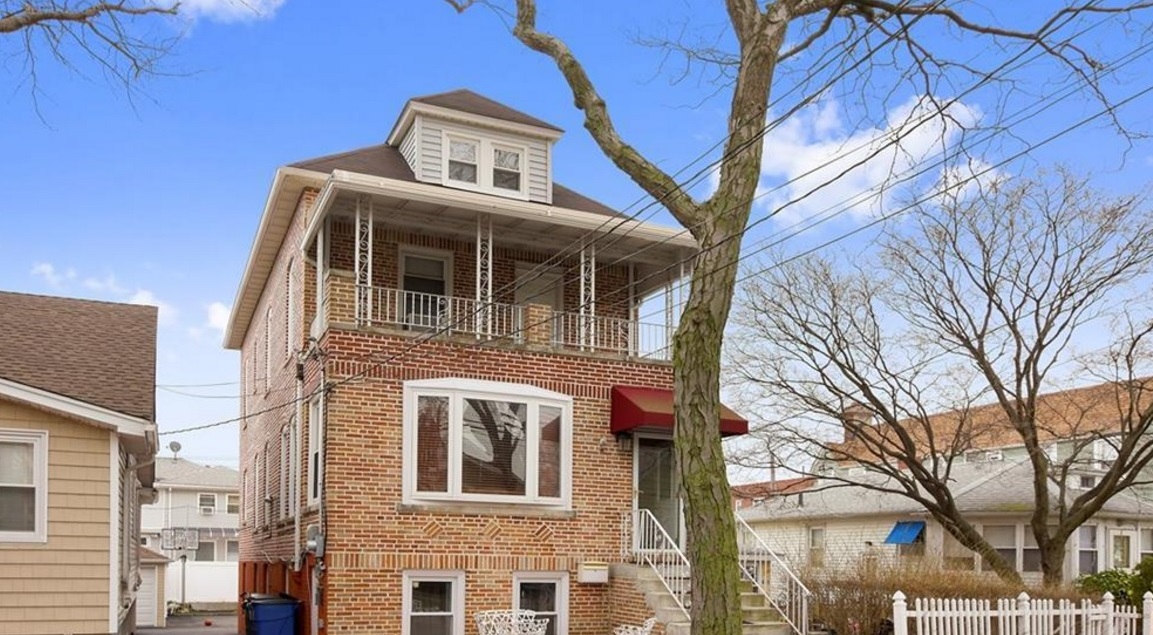 City Island four-bedroom, one-and-a-half-bathroom house, $579,000
: Located at 439 Minnieford Avenue (between Bowne and Ditmars Streets), this fully-detached brick house offers an eat-in kitchen with stainless steel appliances, a large living room and dining area, a master bedroom with a deck, an unfinished walk-out basement and parking for up to four cars.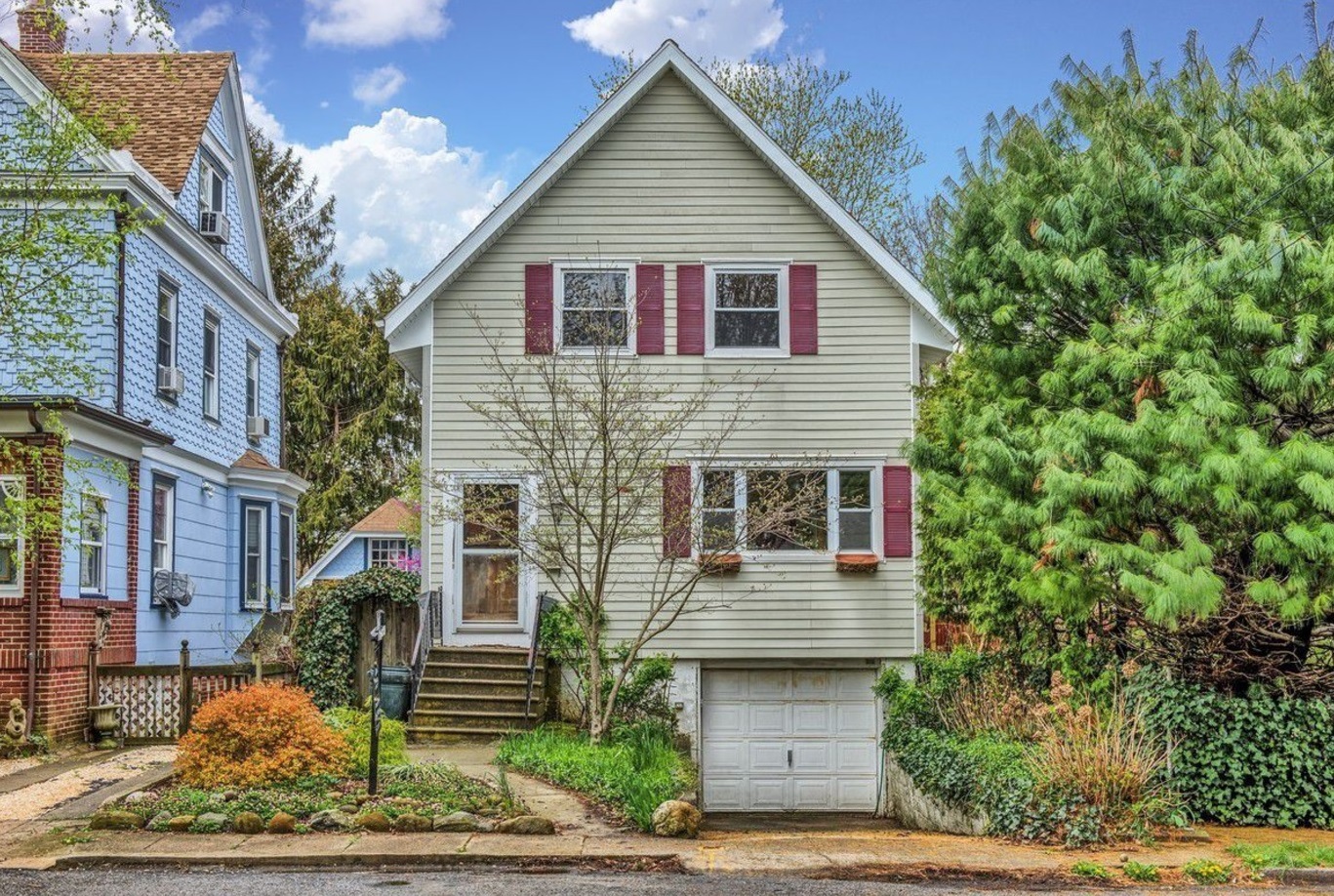 City Island three-bedroom, one-and-a-half-bathroom house, $539,021
: This three-bedroom house at 293 William Avenue (between Fordham and Hawkins Streets) has a wood-burning fireplace, crown moldings, an open kitchen, a bright sunroom and an above-ground pool. There's also an updated roof and windows.
City Island two-bedroom, two-and-a-half-bathroom condo, $529,021
: This corner unit at 1 Windward Lane (between Fordham Place and Minnieford Avenue) features an eat-in kitchen with a large pantry and a combination dining room and living room with a marble wood-burning fireplace. Amenities include a waterfront balcony, a clubhouse for private parties and an in-ground pool.
Brick Underground articles occasionally include the expertise of, or information about, advertising partners when relevant to the story. We will never promote an advertiser's product without making the relationship clear to our readers.