Buying a co-op or condo in New York City is never a simple process, and that's especially true during today's here-today-gone-tomorrow market. You need to act fast—which these days means making an offer based on what you can see at a showing or open house, where other interested buyers are chomping at the bit. 
"The volume and activity level is record making, including through summer, which is unseasonal," says Tara King-Brown, a broker at Corcoran and the lead sales agent for 100 Barclay in Tribeca. She chalks the rally up to buyer confidence in NYC and low interest rates.
But she and the other brokers Brick spoke to say it is not a true seller's market where sellers can just name their price. Mike Fabbri, a broker at NestSeekers and exclusive sales agent for 145 Central Park North, has been seeing winning offers coming in at 10 to 15 percent below ask. That in turn is bringing in more buyers from the sidelines.
Compass broker Vickey Barron describes it as an almost even playing field. "More than ever you have to really understand the value of the product. It's a tug of war between the buyer and seller to get to the finish line and an accurate price," she says.
Making your search more difficult is the sheer amount of "underwhelming" (Barron's word) listings to comb through, and the challenge of knowing whether you've found a solid value. The glut of new luxury buildings can be particularly hard to evaluate at a glance. (Check out Brick's guide to buying a new development condo.)
Here are questions to help you quickly and efficiently size up any co-op or condo and distinguish what's a deal-breaker and what's something you can use to negotiate. And the more well-educated the questions, the more confidence you are instilling in the seller that you will close the deal. (Having your attorney and mortgage lender lined up further strengthens your position.)
Of course, it doesn't mean you shouldn't buy a property that doesn't meet every criterion—it just helps to know what you are getting into when you have cards on the table. Let this handy checklist—and your gut—be your guide.
1. Does the apartment have a good flow?
We've all seen (or lived in!) only-in-NYC apartments with quirky layouts—the bathroom is next to the kitchen, or you have to pass through the bedroom to reach it. (Check out this "trippy" maze-like unit that went viral, as reported on Apartment Therapy.)
At one recent showing, Barron kept giving her buyer-clients the thumbs-down sign. "The apartment didn't make sense on so many levels—the configuration was wrong, it had a quirky parapet wall, the windows were in awkward places, all things that cannot be changed," she says.
With prewar co-ops, what you see is often what you get in terms of layout. Some buildings are just not going to be open to changing the location of the bathroom or kitchen due to "wet over dry" rules—and if they do, it could cost you a pretty penny. Look at the floorplan before you go—you can rule out many places by doing this. A knowledgeable broker (or an architect) can also tell you which walls are load bearing or not, such as if you want to open up the kitchen, and certainly having a trained eye with you for a viewing is a huge help. 
On the other hand, if the sellers did a complete gut renovation that has a very specific design style, the concern is how long before that feels dated. "It's hard to put a value on someone else's renovation," Fabbri says. Better to put that money on doing your own update, so long as the apartment has good bones. Be sure to delve into the building's alteration agreement before signing the dotted line. "If they only allow two renovations a year, you might not be able to start until later than you'd like," Barron says.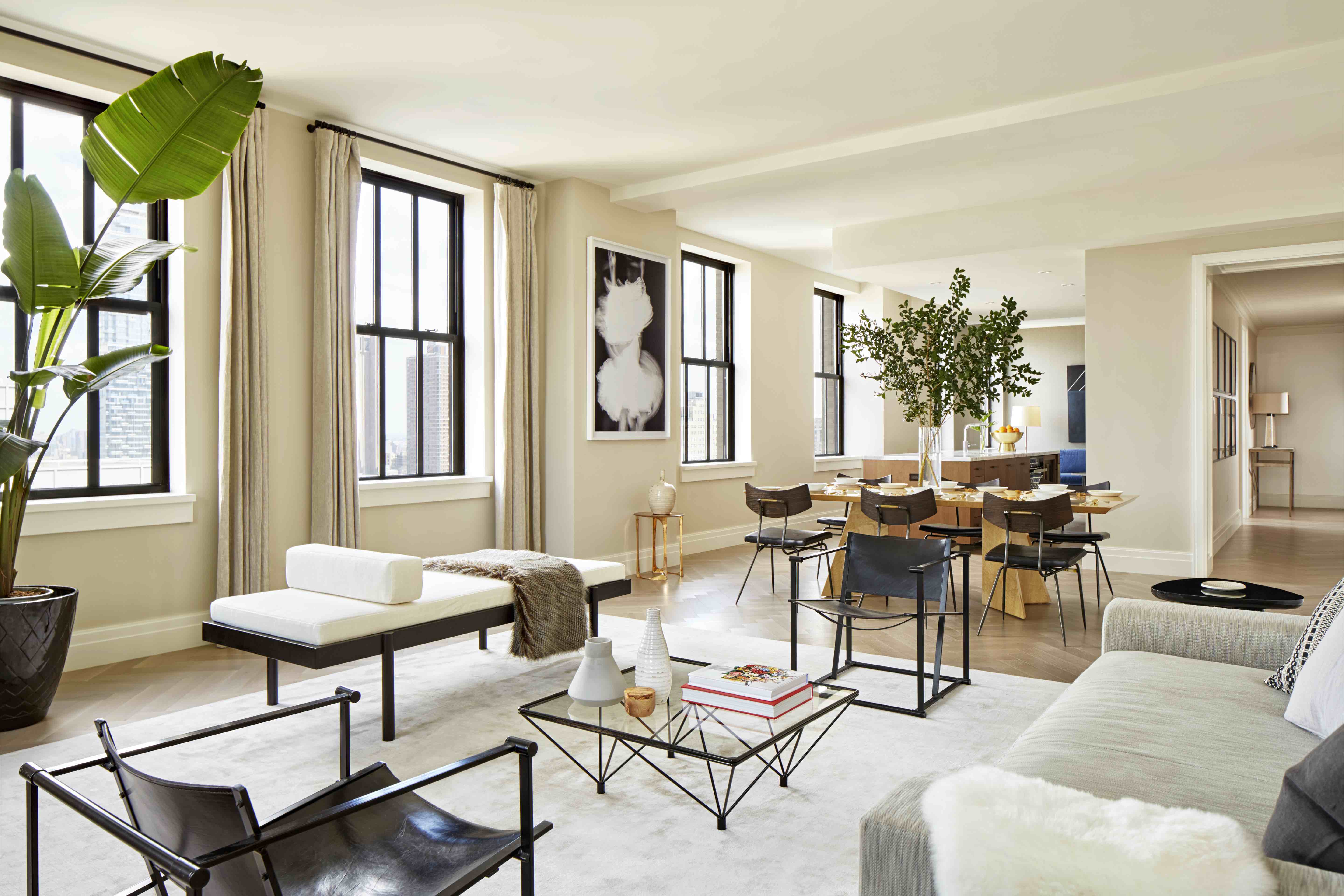 2. Are the ceilings too low? 
Ceiling height plays directly into resale value, and the higher they are the better—including those enviable double-height ceilings. That's why high-end developments and loft conversions have been raising the ceiling (and the bar for expectations!) to 10 feet and up. For example, the ceilings at 100 Barclay #24B are 10 feet high (listed by King-Brown). 
It's true that many prewar and even some modern brick buildings have eight-foot ceilings, but you will also find the minimum legal height of seven feet six inches (lower if it's a basement unit). 
There's nothing you can do about concrete ceilings, though you might be able to raise a dropped ceiling to gain a few or more extra inches and precious headspace.
3. Does it get good light? 
Expansive windows that allow abundant natural light and stunning views are the end-all and be-all, and you'll have to pay dearly for them. That's why south-facing apartments and corner units with multiple exposures trump other lines. 
Indeed certain prewar apartments are prone to being dark and dreary—or what Barron describes as feeling as if you are standing in a hole because the windows are too high, or the windows are too small and set too low. "You cannot lower them or enlarge them or move them," she says. Even if that's not the case, you might also be looking directly into another apartment or an interior brick wall, and that view is never going to change. Be realistic about compromising on access to sunlight and/or privacy, day in and day out.
If you are going to be paying for views, consider the chances those might be obstructed by another development. "That's a loaded question so you may not be able to get into that on first sight but there are sight-line reports and developable air right reports that you can later dig into," King-Brown says.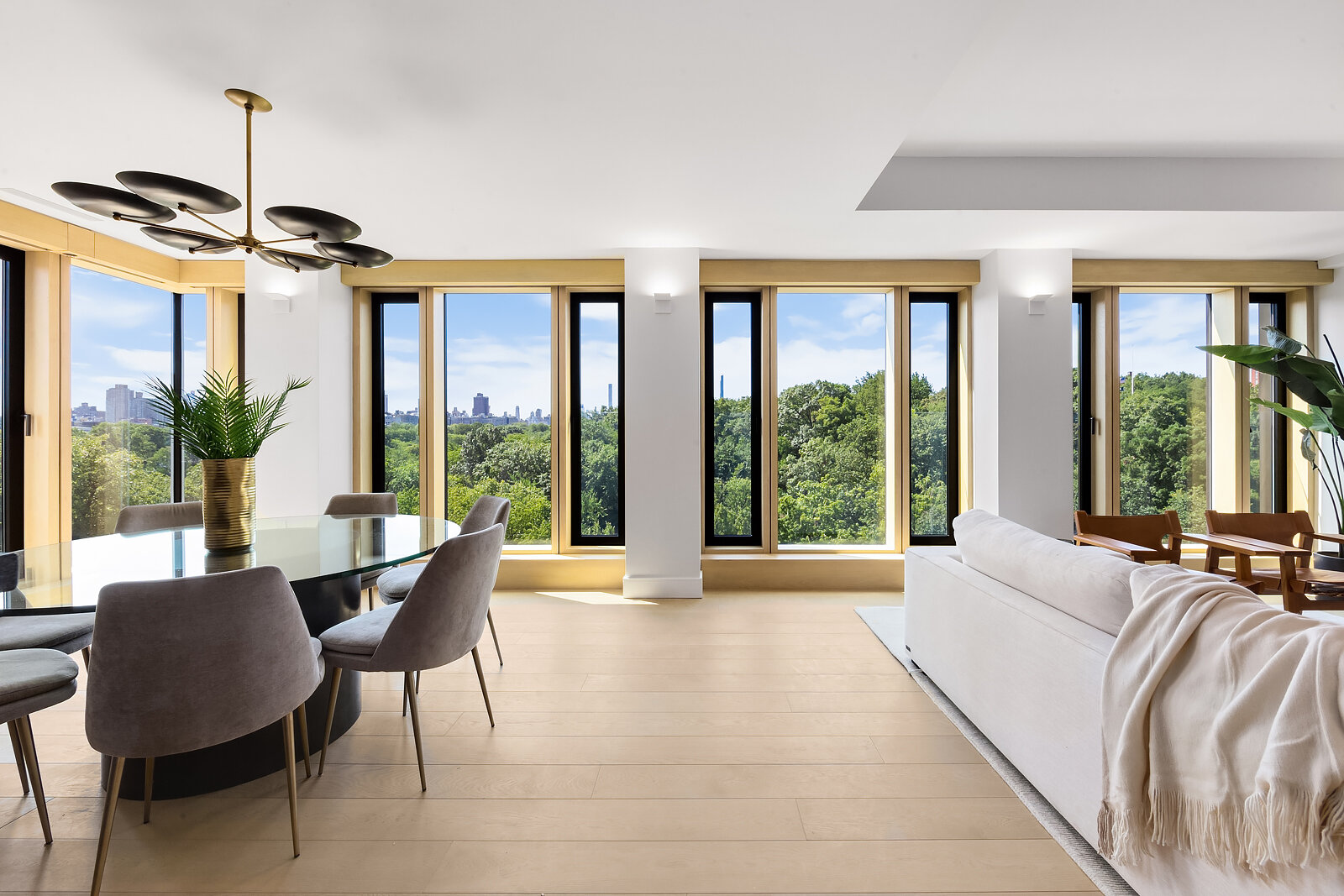 4. How old are the windows?
Views aside, the actual windows matter: Triple-pane windows are the gold standard for blocking out noise and for energy efficiency. Most new developments will have these, but not necessarily pre- and postwar buildings. 
Older single-pane windows will be incredibly noisy if you are facing a major avenue, but that doesn't have to rule out the apartment. In those cases, Barron suggests installing a soundproofing interior window, such as by Citiproof.
Otherwise, you may be looking at a costly replacement. Know that most co-ops will require approval of any windows that face the exterior. The Landmarks Preservation Committee will also have to sign off on any windows for landmarked buildings or those in historic districts—and will dictate what you can use. 
If you plan to stick with the existing windows, be sure to try them out to see how easy they are to open and close. 
And know that in new developments, windows only have to open four inches to be up to code, so that is often what you will get. Fabbri says a huge selling point at 145 Central Park North (above) is that the windows can open all the way because the building installed a custom glass partition on the outside. "It was very expensive and you do pay for that, but it is a premium that speaks to the target demographic and puts you ahead of other comps in the area for resale," he says.
5. Are the walls sturdy and sound insulating?
There's nothing more annoying than living in an apartment with thin walls where you constantly have to deal with your neighbor's—or your own family's—blaring TV and cooking odors. 
To test the quality of walls at an open house, have your spouse or broker go in one room and knock (and say something) while you are in the adjacent one. If you can hear it clear as day, ask yourself how much you will be able to tolerate the commotion 24/7.  
Barron says some older buildings were built for co-op or condo ownership from day one and have plaster walls, rather than those that were rentals and have thin drywall. Ask the listing agent. 
In new developments, Barron looks for mold-resistant purple sheetrock. "It's not that I wouldn't buy something that didn't have it, but it does make me feel more confident in the overall value," she says.
6. Are the doors solid wood?
Doors also block out noise, and solid wood models will do a better job of that than hollow (or foam core) options. Replacing them might seem a relatively easy process, but a quality door can set you back over $1,000 each once you factor in the cost of labor—higher for French doors or other specialty models.  
7.

Is closet space lacking?

Prewar apartments often have high ceilings and grand entries but little in the way of closets by today's standards, King-Brown says. That applies to coveted coat closets as well as bedroom closets. You might be able to build out what you have given sufficient square footage and budget. Or you can always go with a custom closet company. Either way, be sure to match your needed closet space with your actual stuff, which can be a lot for a busy family (or if you are a clotheshorse).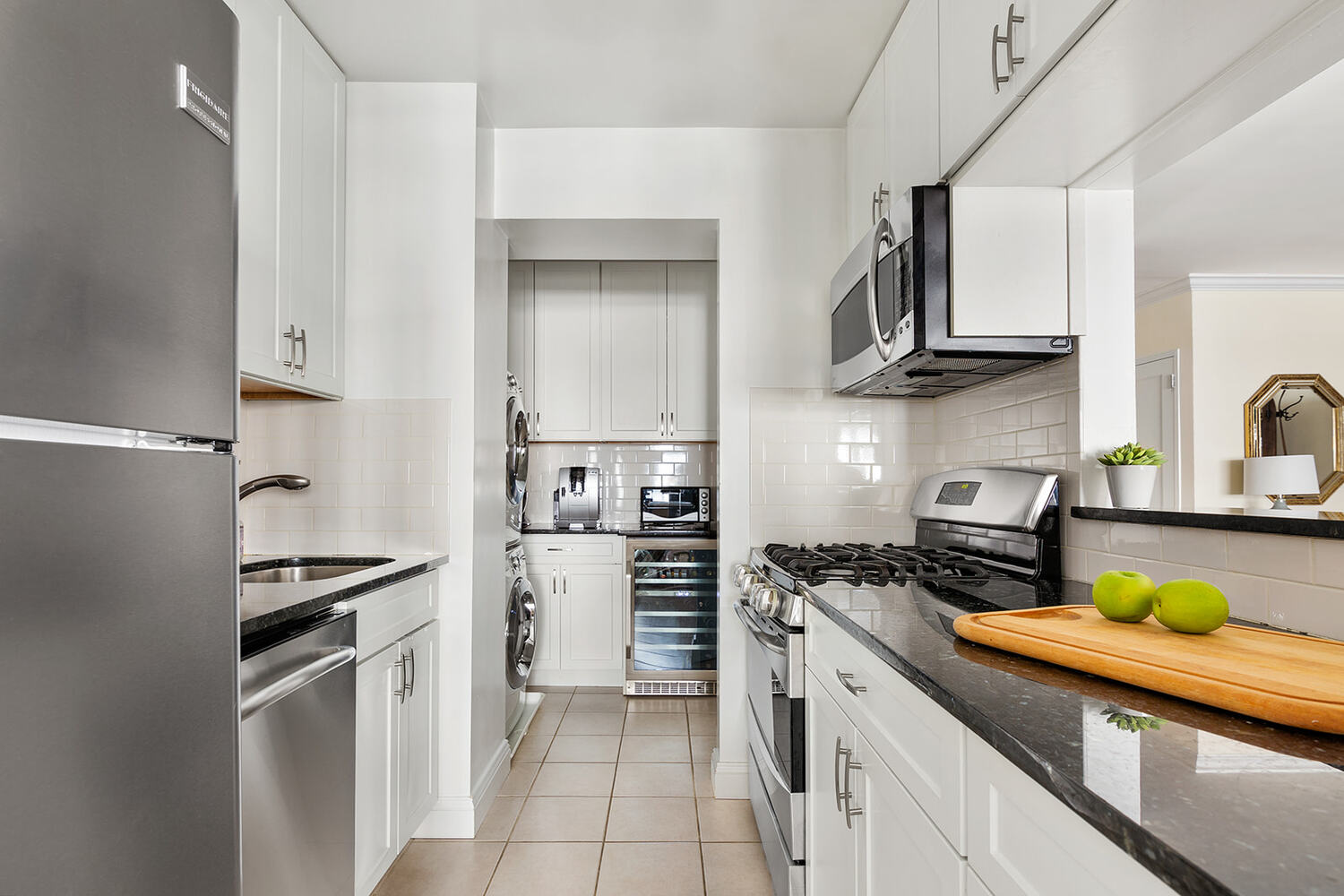 8. Can you live with the kitchen 'as is'?
Doing your own kitchen reno is often preferable to paying for the seller's job, which you may not like or feels dated. 
If it is in need of an immediate update, consider whether you can simply paint or replace the cabinetry and hardware without having to change the configuration, a common enough scenario in the classic galley prewar kitchen. Anything more extensive should be reflected in your offer price, or consider bailing.
On the flip side, if you plan to live with the current kitchen for the time being (or longer, such as in a brand new condo), check to make sure all cabinets and drawers can actually open—there's nothing more annoying than the odd drawer that bumps into the fridge (true story).
Test out the appliances too—turn on and off the burners and oven and make sure the stove hood vents to the outside. Peek inside the refrigerator/freezer to make sure the temperature controls work and test the water/ice dispenser.
9. Are the bathrooms tiny and/or tired?
Because of the wet-over-dry restrictions, King-Brown says even a fabulous floor-through co-op on Park Avenue with Central Park views will tend to have tiny bathrooms. "Nine out of 10 times you cannot increase the footprint and get that master bathroom of your dreams—especially if it's a prestigious prewar coop."
Size (and placement) is just one concern, utility and design are others. Make sure the fixtures and fittings are all in working order. Barron is known to step into the shower to get a feel for the handheld faucet—the heavier, the better the quality and product life. Consider a cheap one your cue to be on the lookout for other sub-par features.
She has also seen buyers who test the height of the showerhead and realize they are going to hit their heads every time. These discoveries might not kill the deal, but they should factor into your overall equation.
10. Does the plumbing work properly?
One of the more common complaints of city living is having a shower that barely trickles and/or takes forever to heat up—or suddenly blasts scorching-hot or freezing cold water midstream. 
Go ahead and test all faucets in the kitchen and bathrooms as you make your way through the apartment to make sure there is both hot and cold water and of reasonable pressure. Check for leaks and drips too. Oh, and flush the toilets. If the sellers couldn't even get them to work properly for an open house, there's little chance they'll be easy to fix once the deal is done.
If you are looking at a new development, Barron says four-inch copper piping is the modern standard, so when possible ask to see that and then calculate what you find when doing the math.
11. Has the electrical wiring been updated? 
Another (big!) box to check is electrical, Barron says. In a prewar building, find out when/if it has been upgraded and whether the amperage is satisfactory for the size of the apartment. If it hasn't been updated, it's unlikely your wiring will be in line with the city's energy codes and you might need to increase your load to run new appliances. 
12. Can you control the temperature? 
Window unit A/Cs and radiator heating are pretty much the default for older apartments. So King-Brown says to consider the building systems that are shared with other residents vs. being controlled by individual units. 
For instance, did the seller put in central air? If so, fantastic. If not, consider that a ding against the asking price—and find out whether you would be able to convert to central air according to the building's policies.
And if there is no thermostat installed, how do you control the heat of radiators? (Here are some tips on how to do that.)
Don't assume all new condos allow you this appealing perk either. "You would be shocked to find out how some prominent A-list buildings didn't spend the money to have a four-pipe system that allows for individual control," Barron says.
Bonus points for radiant heat flooring in the bathrooms.
13. Does it come with a washer/dryer?
The real question is: Does it even matter? Barron had a buyer who insisted on having a washer/dryer, only to end up settling on a co-op that didn't allow one after a lengthy search. Lo and behold, once he moved in, the building voted to allow 25 percent of the units to have a washer/dryer to the tune of $10,000 each. "At that point they said, 'You know what? I don't want to give up a closet and spend that amount of money," she says. In plain terms, even if you think it's a must-have, you might find that's it not such a priority. 
But if a washer/dryer is truly essential, you'll need to investigate whether it's even possible and if so, what steps are needed for running the gas line and venting the dryer (or go with electric, in which case you'll need enough electrical load). You can also read Brick's advice about installing a washer/dryer in a NYC co-op.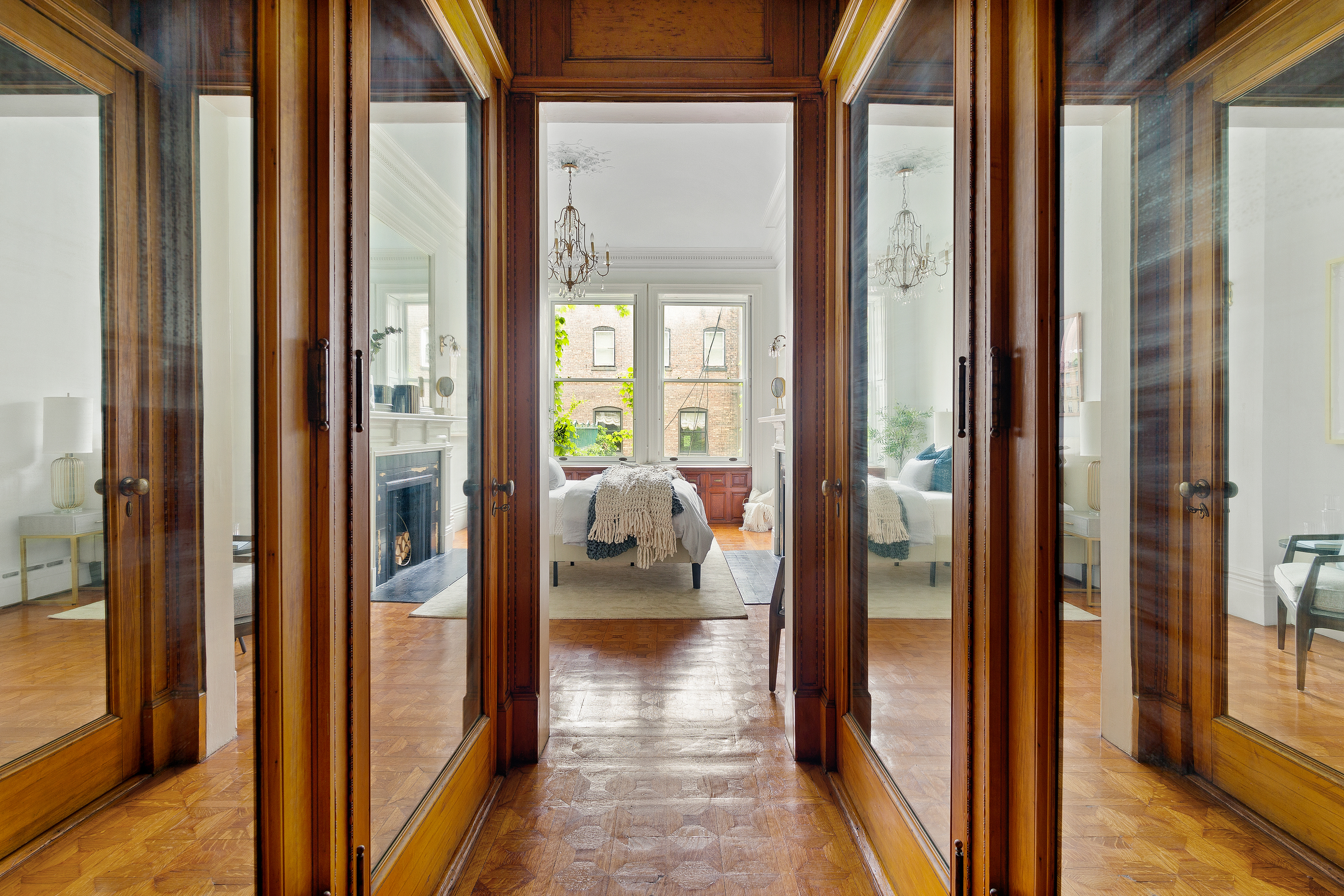 14. Are any original prewar details intact?
Reclaimed brick, exposed beams, original molding, and millwork—all add to the value of a prewar apartment. Not so the fake variety. You can always look for architectural salvage if you want to imbue your new prewar with period details, at a cost. 
Know that new wood-burning fireplaces are prohibited by the city so if you find an existing one it is a plus for sure, though Barron cautions you may need to reline the existing chimney. "If it has a gorgeous original mantle, even better!" she says.
15. Is there any outdoor space?
Private outdoor space always comes at a premium. Even a smallish balcony counts for something so long as it is structurally sound and affords a modicum of views and room to sitt outside. 
At the other extreme are expansive decks at new developments, such as at 100 Barclay, where the one remaining apartment with a terrace comes with a gas-lined barbecue. (Check out the full listing.)
Besides inspecting the condition of your own terrace, King-Brown says to be sure to look for signs of leakage from the terrace above you too.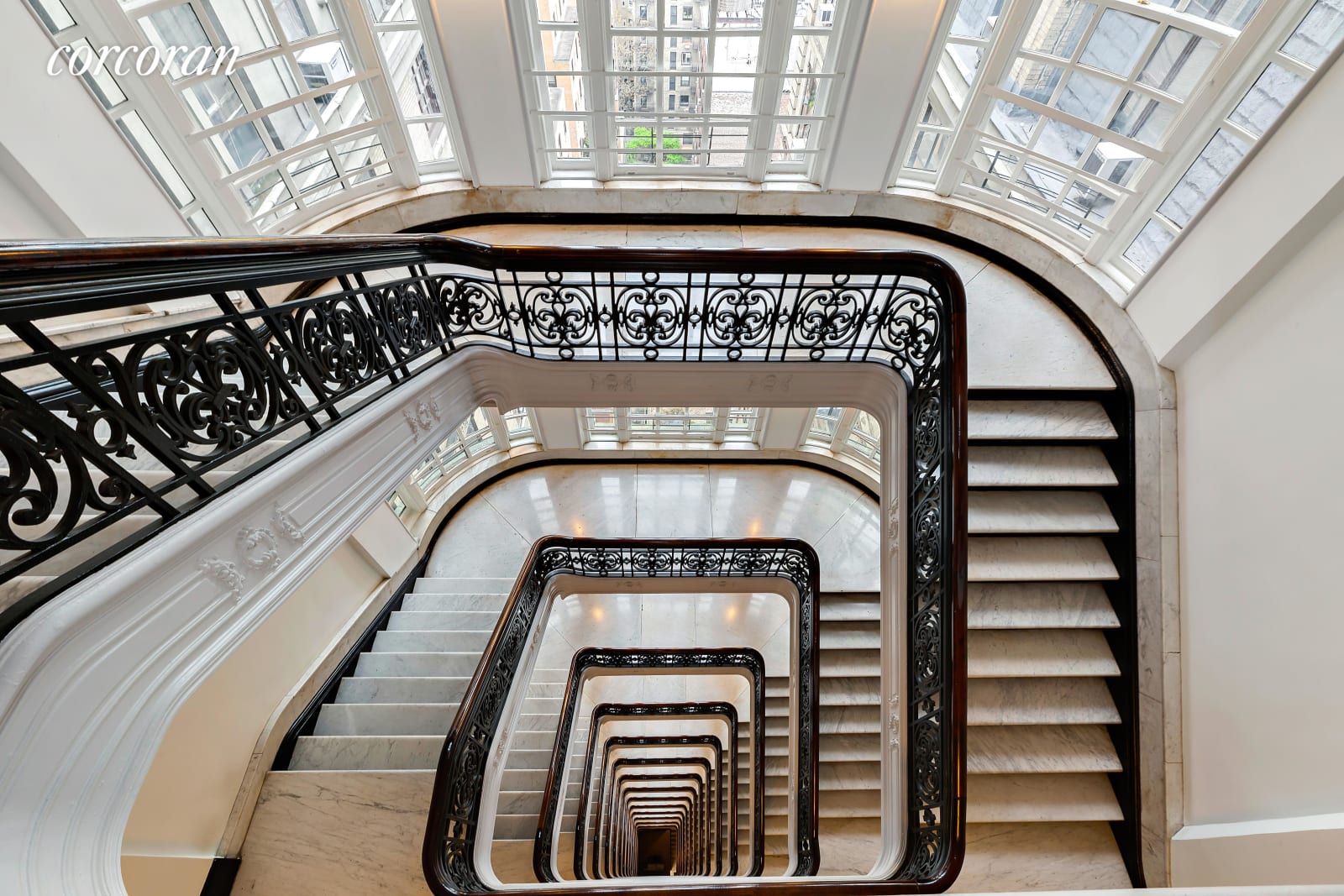 16. Are common areas well maintained?
The apartment might be great but what about the lobby and hallways, or the stairs in a classic five-floor walk-up? These are what Barron calls the home's curb appeal, and they do set the first impression—"These things 100 percent set my mood." You might not mind but what about future buyers when you decide to sell?
They could also signal the building lacks a reserve fund and has a mindset to spend as little as possible, so think about whether that's what you want to buy into. Because if they are not spending the money on what's obvious and apparent, they might be hedging their bets on what's not visible (aka maintenance). 
17. Are the amenities worth it?
High-end buildings tend to come with lots of perks that on paper seem super enticing but in reality aren't that useful. "The amenities should be purposeful and not require tons of upkeep," Fabbri says. He compares things like an on-site gym and children's playroom (both offered at 145 Central Park North) to a pool, which ends up costing so much more money (read: yearly increases in common charges) and research shows few people actually use. Wise words to remember before you dive into any sales contract. 
Brick Underground articles occasionally include the expertise of, or information about, advertising partners when relevant to the story. We will never promote an advertiser's product without making the relationship clear to our readers.