Buy Curious
What to know about buying in Jackson Heights, Queens, a diverse area with historic housing
The northwestern Queens community of Jackson Heights, where shock jock Howard Stern and actress Lucy Liu were born and where the family in TV's "Ugly Betty" lived, is so ethnically and culturally diverse that it's been likened to a miniature United Nations.
Although it's a lot quieter than Astoria or Long Island City, it's certainly not suburban.
In this week's Buy Curious, Luis Bello, an associate broker with Re/Max Team, and Michele Beaudoin, the owner of Beaudoin Realty Group, give us the inside story on Jackson Heights.
The question:
I've heard that Jackson Heights is more affordable than other nearby Queens neighborhoods such as Astoria. What is it like?
The reality:
"Yes, it is less expensive to a certain extent," Bello says. "It's not as dense as Astoria, and it has more co-ops and apartments than Astoria, which caters to younger Manhattanites" thanks to its nightlife.
Noting that it's "the most diverse zip code in America, with 150 dialects being spoken in the schools," Beaudoin calls it a welcoming community, where "everyone is talking to each other."
Where is it?
Jackson Heights is bounded on the north and northeast by Elmhurst, on the northwest by Astoria, on the east by North Corona, on the south by Elmhurst, and on the west by Woodside.
Why would NYers want to move to Jackson Heights?
"It's so diverse that everything is at your hands or only steps away," Bello says, adding that "it's also not as hectic as more dense areas like Astoria."
Beaudoin adds that Jackson Heights is well situated: "It's only seven miles from Manhattan, it has several subways, and LaGuardia Airport is a 10-minute ride away," she says.
Where in Jackson Heights should you live?
Although there are no named subsections in Jackson Heights, people do distinguish between the north side of Northern Boulevard and the south side of Northern Boulevard.
Northern Boulevard divides the community, Bello says. "The area north of it is very family-oriented. The south side is closer to the train, and you tend to get a more mobile, younger population. There also are more bars and restaurants in this area."
The south side of Northern Boulevard includes the Jackson Heights Historic District, which is a National Register Historic District and a New York State Historic Register District. The district, which runs from 76th to 88th streets between Roosevelt Avenue and Northern Boulevard, encompasses about half of the community, Beaudoin says.
It includes the garden apartment co-ops built by the Queensboro Corp. in the early 1900s as well as single-family houses built from 1928 to 1932 before the Depression stymied construction.
"When it was built, Jackson Heights was more upscale than Astoria, which was a working-class neighborhood," Beaudoin says.
What are housing and pricing like?
Although it's been a seller's market in Jackson Heights for the past few years, Bello notes that "it seems to be cooling off. It's stable, but there's still not enough inventory. The banks are scaling back the values on appraisals, which is starting to stabilize prices."
The housing stock is divided evenly between houses and apartment buildings. The 215 single-family houses, condos, and co-ops for sale in Jackson Heights listed on StreetEasy are not enough to meet demand.
Single-family houses start at $700,000, converted two families typically sell for at least $1 million, and two families generally command $1.5 million or more, Bello says.
Co-op prices range from about $175,000 to over $1 million, which is what the 114 units in the eight buildings in The Towers, a highly sought-after complex that dates to the early 1920s, bring.
The few condos available typically start at $500,000.
According to Bello, renters have a choice of two-family houses or co-ops. One-bedroom units with 600 to 700 square feet usually are $1,500 to $1,600 per month; two bedrooms typically are $2,000 to $2,200; and three bedrooms are about $3,000.
Is there a lot of new development? 
"There's not a tremendous amount of new development because there's a scarcity of available land," Bello says.
What's the transportation situation?
The 7, E, F, M, and R trains run through Jackson Heights. There also are several bus lines: Q32, Q33, Q47, Q49, Q53 SBS, Q66, Q70 SBS, and Q72.
What is there to do?
Travers Park, a two-acre green space and playground, is the community's main area for outdoor activities. It has a great lawn plus basketball and tennis courts.
Northern Playground, which is designated for P.S. 149 Christa McAuliffe as well as the local community, is another major gathering spot. It has playground equipment and a new synthetic-turf playing field.
Beaudoin added that the section of 34th Avenue between 69th Street and Junction Boulevard (the equivalent of 95th Street) is part of the city's open-streets program and the site of numerous events.
What's the restaurant/nightlife situation?
Noting that Jackson Heights has the "most diverse restaurants in New York City," Beaudoin says favorites include La Cabaña Argentina (a steakhouse), Addictive Wine & Tapas Bar, Pio Pio (a Peruvian place famous for its chicken), La Gran Uruguay Restaurant, Arunee Thai, and Armando's, an Italian restaurant that has been in business since 1972.
Cannelle Patisserie, a popular bakery, sells French breads, cakes, and pastries.
How about grocery stores?
In addition to the major markets Key Food, Foodtown, CTown, and Mi Tierra Supermarket, there are a number of boutique and specialty markets, including Downtown Natural Market (organic, fresh, and natural foods), Stand Alone Cheese, and the wine shop Table Wine.
Check out these listings in Jackson Heights.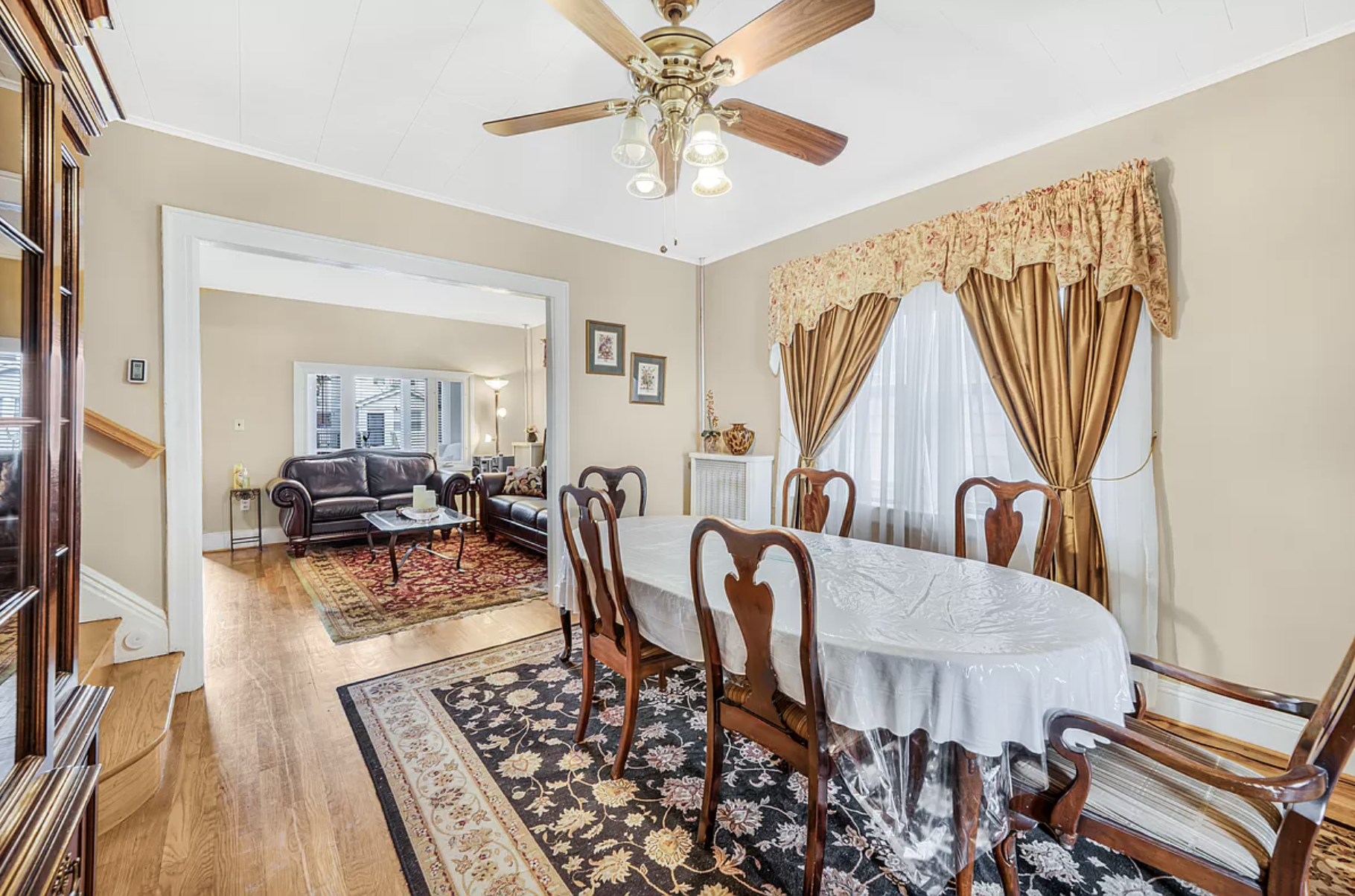 Listed for $899,000, this circa-1920 two-story, single-family house has three bedrooms, one full bath, and one half bath plus an enclosed porch, a finished basement, private drive with space to park two cars, and fenced-in backyard.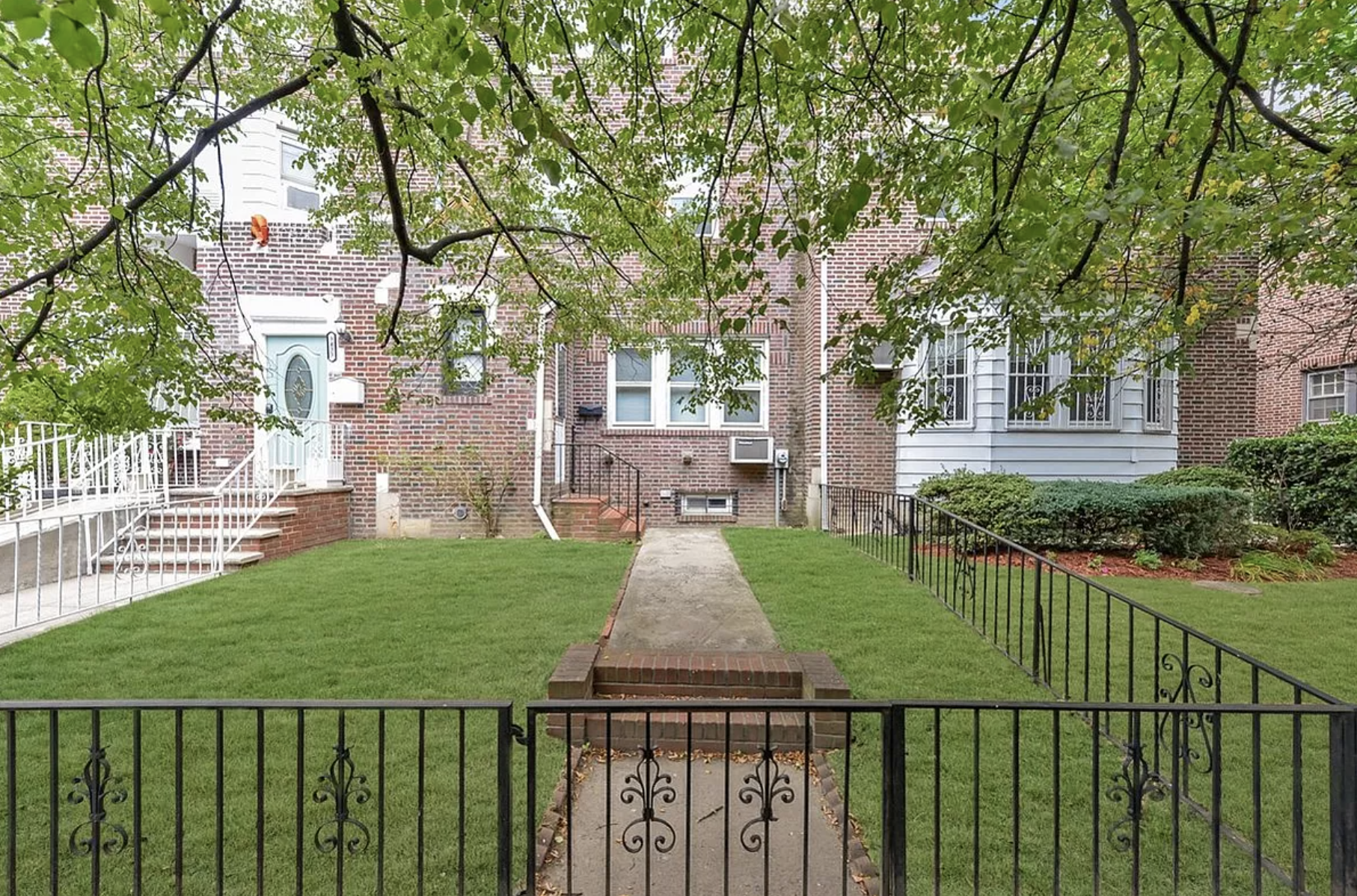 Located in the historic district, this three-story, single-family 1935 prewar Tudor is listed for $1.15 million. In addition to four bedrooms, two full baths, and one half bath, the 2,042-square-foot house has a one-car garage and backyard with parking for three cars.
This 900-square-foot prewar co-op has one bedroom and one bath. Other features include high ceilings, hardwood floors, and plaster walls. The six-story elevator building is in the historic district and has 78 units, a laundry room, and live-in super. It is listed for $410,000.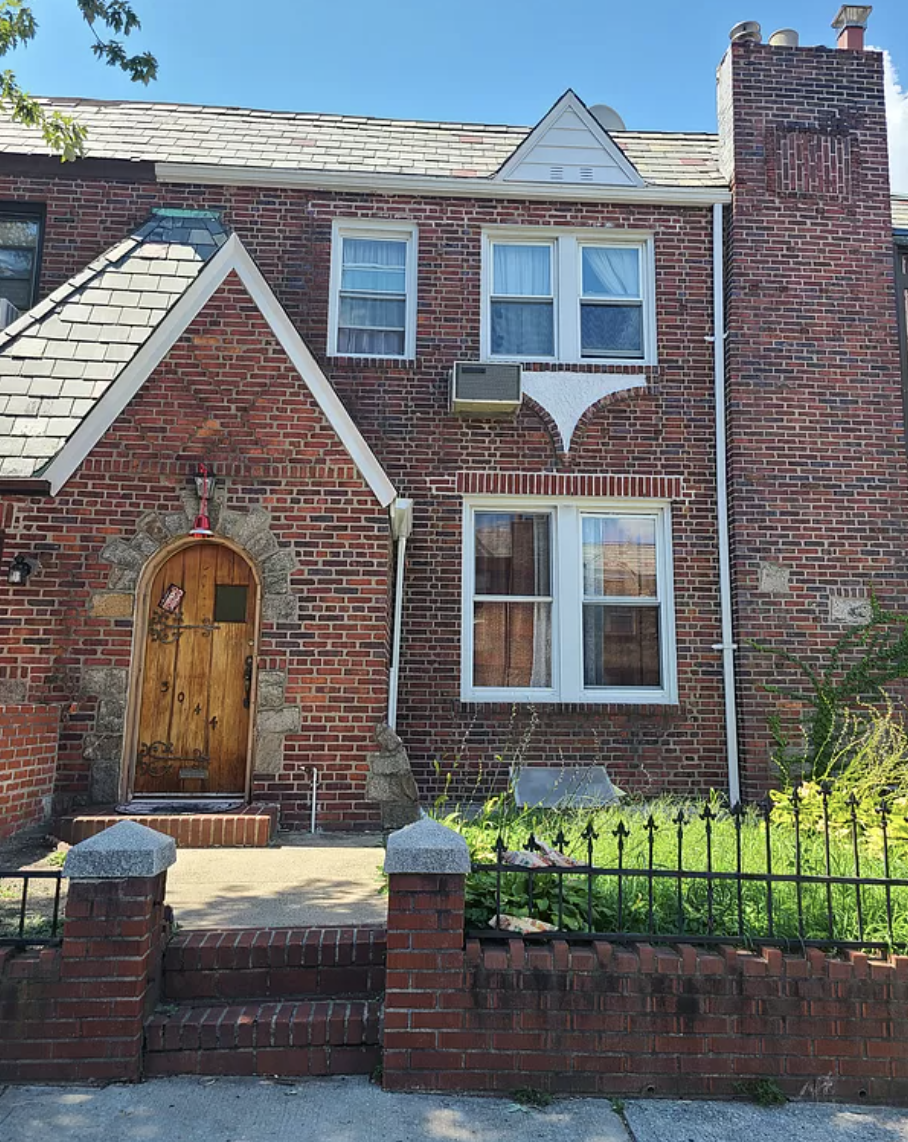 Built in 1940, this two-story single-family brick house is listed for $1.195 million. It has three bedrooms, three full baths, one half bath, an eat-in kitchen as well as a fireplace, finished basement, and one-car garage.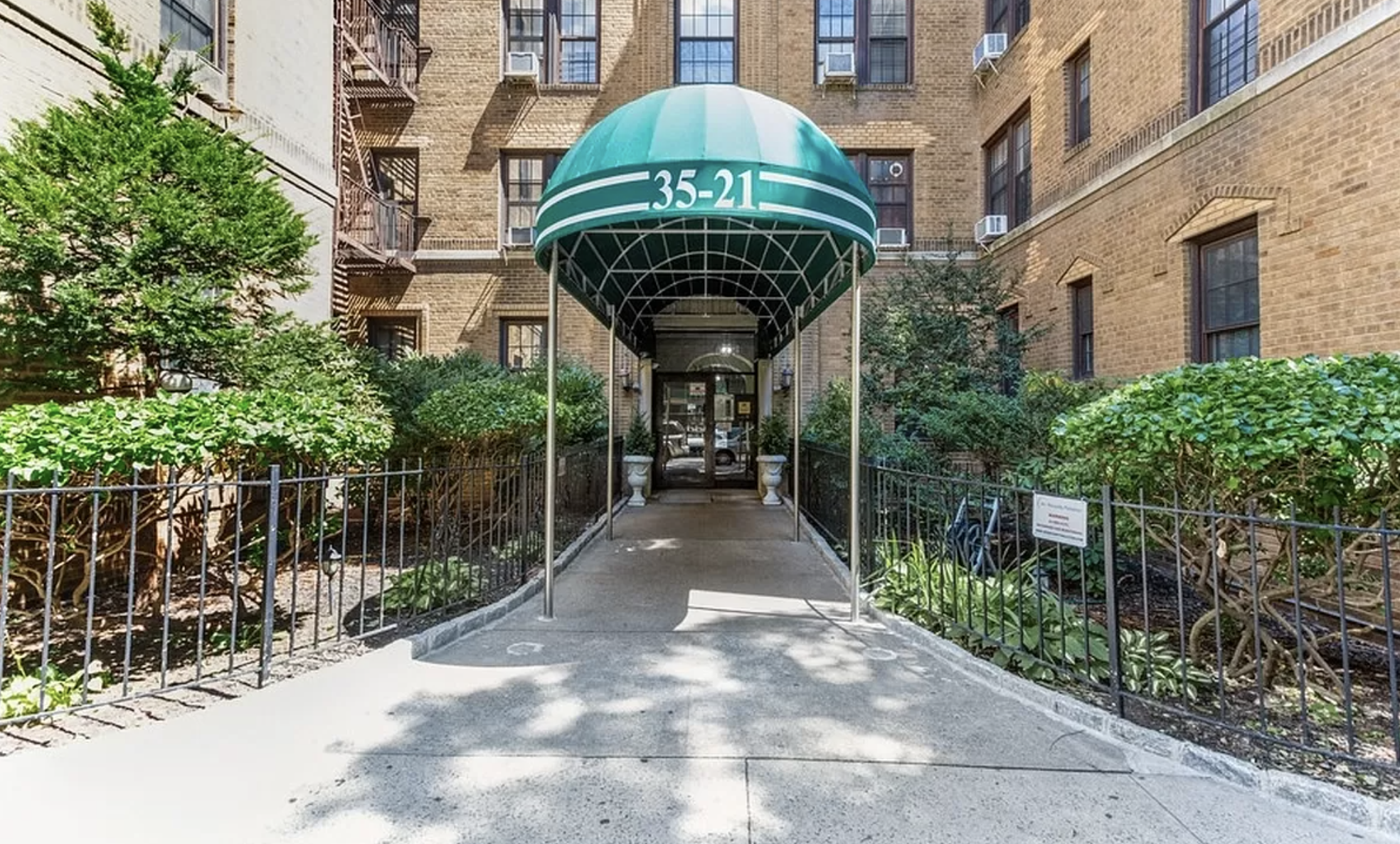 This 1,400-square-foot corner-unit co-op, listed for $725,000, is on the fifth floor of a 65-unit elevator building that dates to 1930 and is located in the historic district. Fully renovated, it has two bedrooms, one bath, and a kitchen with an island, stainless steel appliances, and a dishwasher.
Nancy A. Ruhling is a freelance writer based in New York City.
Brick Underground articles occasionally include the expertise of, or information about, advertising partners when relevant to the story. We will never promote an advertiser's product without making the relationship clear to our readers.