Gated communities are more of a suburban than an urban phenomenon, yet they do still exist in New York City's outer boroughs.
But they're rare enough, and somewhat antithetical to city life, to make you wonder: Why would someone choose to live in one in New York City? Where exactly are they? And how much do they cost?
Ramona Vicenty of Citi Habitats and Diana Alfaro of Douglas Elliman answer these questions and more in this week's Buy Curious.
The question:
I like the idea of buying a place in a gated community, but would like some more information on them first. What are they like? Do they have their own security forces? Where are they in the city?
The reality:
"Having gates gives a feeling of exclusivity and privacy—for which many buyers are willing to pay a premium," Vicenty says.
Gated communities in New York City mostly consist of townhome-style units or single-family homes. And "most of them are newer construction by NYC standards," she adds, which means they'll probably be pretty swanky.
Where are the gated communities in NYC?
Sea Gate—on the western tip of Coney Island—is probably the most well-known gated neighborhood in Brooklyn. It has 8,000 full-time residents and has everything from gilded-age mansions to condos. It also has two residents-only playgrounds, a dog park, and a private beach.
The Bronx has Pennyfield Estates, which has a gym, on-site laundry, and guest parking; Sunset Cove, which offers a gym, landscaped grounds, private two-car parking, and private boat slips; and Harbour Pointe at Shorehaven, which has a 24/7 attended gatehouse, clubhouse, fitness center, a playground, a basketball court, and an outdoor pool.
"In Queens, many areas of Breezy Point have gates to limit vehicular traffic," Vicenty says, noting that the 500-acre community has its own private security force and restricts access to locals and their guests.
There's also the Baybridge Condos right off the Cross Island Parkway in Bayside, which offers attended gates for security, landscaped grounds, and the Baybridge Swim and Racquet Club, which has a heated pool, racquetball courts, a running track, on-site tennis courts, exercise classes, indoor and outdoor pools, steam room, and sauna.
Alfaro adds that if you're willing to leave the city, there are a number of single-family-home gated communities just over the border in Nassau County.
Why would someone choose to live in a gated community?
Gated communities feel almost suburban—"like a peninsular or enclave on the fringe of a neighborhood," Vicenty says.
The gates limit the amount of through-traffic, making the streets quieter, and in many cases safer for kids, bike riders, and joggers.
Do gated communities have their own security?
Usually, but what that means can vary from community to community.
Sometimes it's as simple as a keycard system. Sometimes there's staff or video surveillance at the entry point. And sometimes there are patrols that roam the community.
It's hard to say if the presence of security personnel makes gated communities safer, Vicenty says, but the fact that "they provide more screening for guests and deliveries" means more peace of mind for many residents.
Do you have to pay extra to live in a gated community?
The cost of these services is usually wrapped up in the monthly charges (or HOA association fees in the case of single-family homes). And the more comprehensive the security, the more it'll cost.
"In terms of resale value, many factors can come into play," Vicenty says. "But nationally, the standard school of thought is that homes in a private, gated community can command between $30,000 to $50,000 more than equivalent homes in a traditional neighborhood."
Are these gated communities typically condo or co-op?
The ones in NYC are typically condos and single-family homes.
"However, Breezy Point in the Rockaways is actually a co-op," Vicenty says. The Breezy Point Cooperative owns the land on which the community sits—and each homeowner holds shares. The individual homes themselves are owned by their respective residents. Shareholders in the Breezy Point co-op all share the maintenance and security expenses to keep the neighborhood a private enclave."
What are some pros of living in a gated community?
Most gated communities have great amenities you wouldn't necessarily find in a typical New York City home, such as a gym, a clubhouse, community pools, recreation spaces, and private parking.
Alfaro adds that in her experience, residents in these types of communities are more likely to get to know each other in part because they're isolated from other people. Plus, she says, the feeling of safety that many of the residents have once inside the gates is priceless to them.
What are some cons?
One drawback would probably be the commute, since it can take over an hour to reach Midtown Manhattan from several of these far-flung neighborhoods.
Also, many of these gated communities have a lot of rules that might make some folks bristle, Vicenty says, noting that many restrict where you can park, the colors you can paint your house, what you can have in your yard, etc. "Free-spirits and rebels may be better served elsewhere."  
Here are some available apartments in gated communities: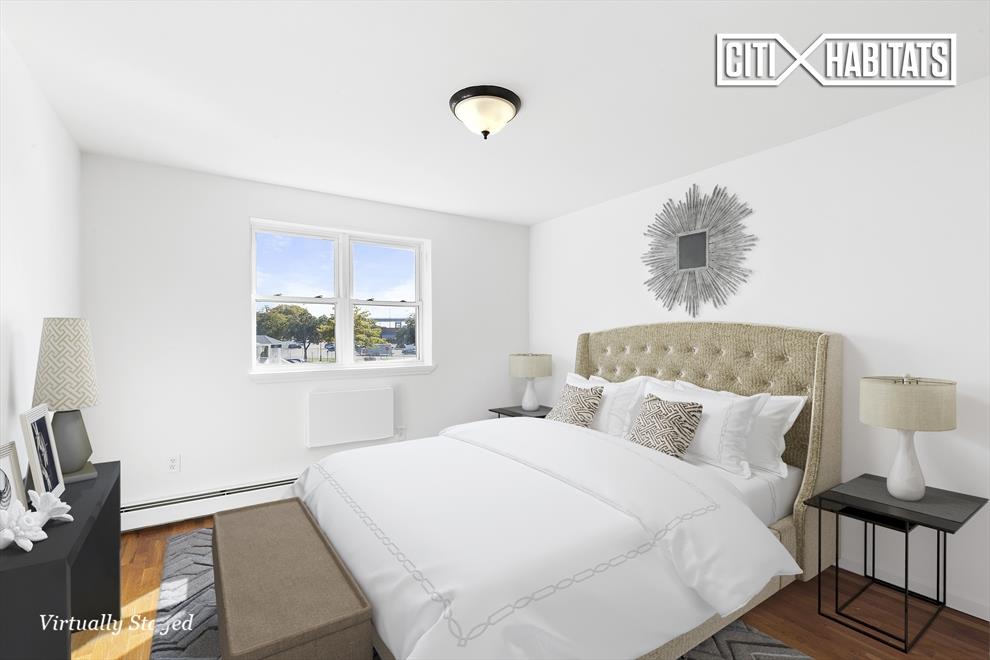 Listed for $449,000, this three-bedroom, two-bath condo (also shown at top) has an open floor plan with two sets of double sliding doors that lead to a terrace, hardwood floors, and marble countertops in the kitchen. It's in Pennyfield Estates, a gated complex with a gym, on-site laundry, and guest parking. Each apartment has two parking spaces and the option of purchasing a garage space. Common charges are $429 a month, and taxes are $376 a month.
Features of this 1,000-square-foot, two-bedroom, one-bath co-op include a newly renovated kitchen and bathroom, hardwood floors, and lots of closets. It's located in Forest & Gardens, a gated community on park-like grounds with fountains and benches. It's listed for $350,000. Maintenance is $921 a month.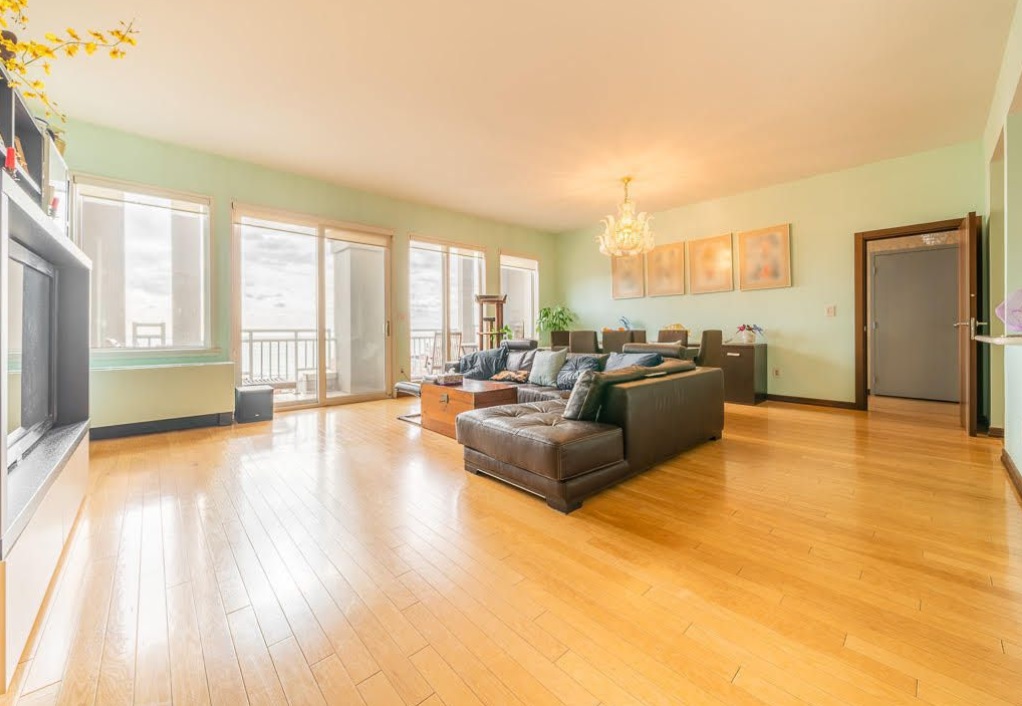 Priced at $1,349,000, this top-floor, 1,440-square-foot, two-bedroom, two-bath condo has a large living room with built-in closets, a modern kitchen, a private terrace, hardwood floors, in-unit laundry, and custom-made Italian furniture that can stay in the apartment upon request. It's in the Oceana Condominium Complex and Club, a gated community with a fitness center, an indoor and outdoor pool, a sauna, a clubhouse, a catering hall, parking, and 24-hour security. Common charges are $876 a month. Taxes are $725 a month.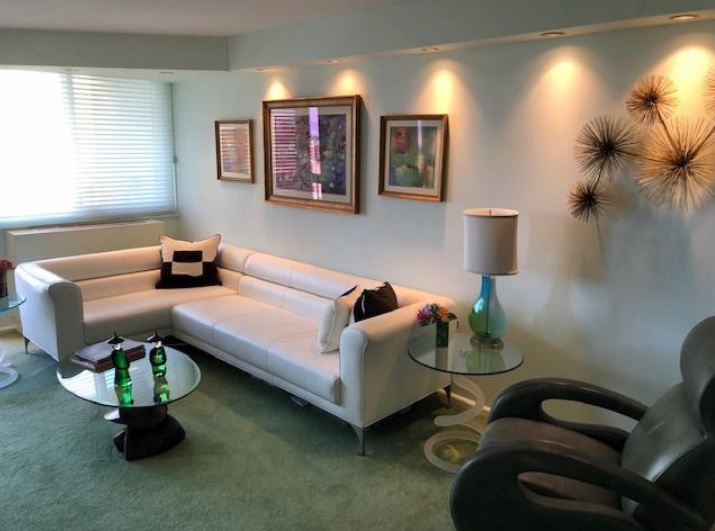 Listed for $698,000, this 952-square-foot, one-bedroom, one-and-a-half-bath condo has a large living room with custom recessed lighting in the entryway and custom window treatments, a dining room, stainless steel appliances and granite countertops in the kitchen, a terrace, and soundproof windows throughout the apartment. It's in the Bay Club, a gated community that offers 24-hour security, a doorman, a concierge, a fitness center, indoor parking, a free tennis club, indoor and outdoor basketball courts, a paddleball court, playground, and on-premises restaurant. Common charges are $696 a month. Taxes are $363 a month.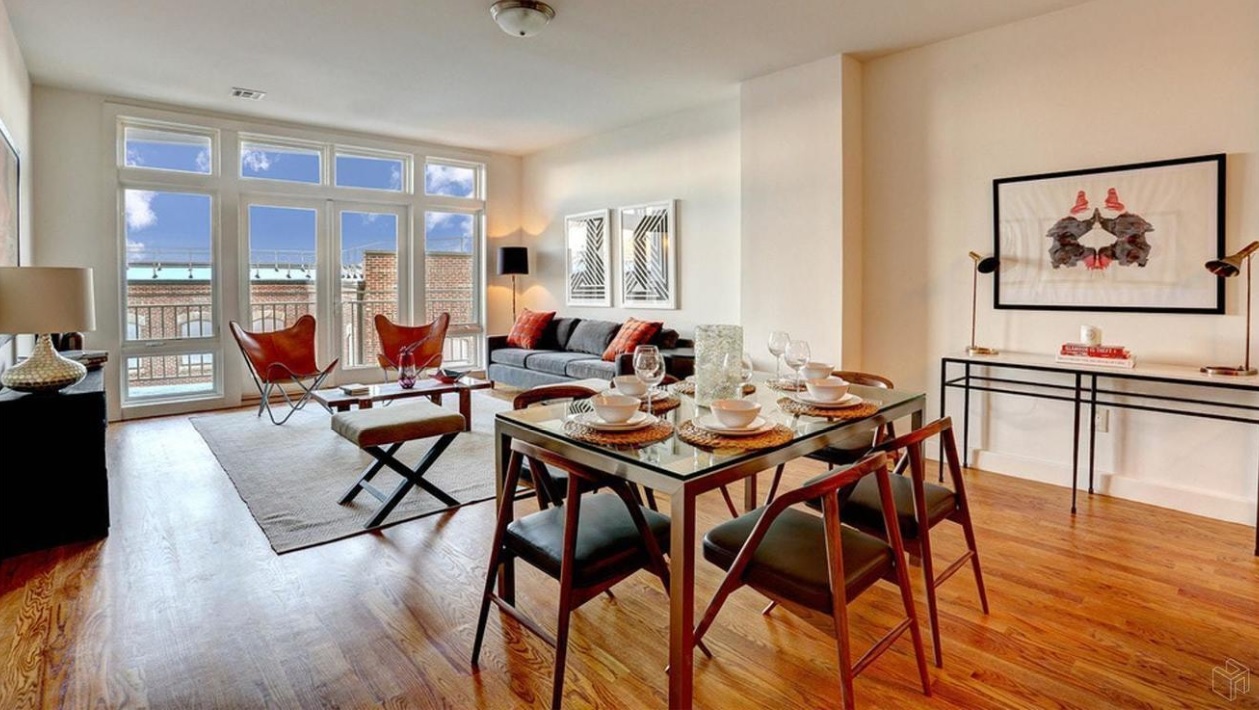 This 1,800-square-foot, two-bedroom, two-and-a-half-bath condo has high ceilings, floor-to-ceiling windows, en suite bathrooms, an in-unit washer and dryer, stainless steel appliances and marble countertops in the kitchen, and a private balcony. It's in The Accolade at Bay Street Landing, a full-service gated community with a resident building manager, concierge, outdoor parking, lounge, catering kitchen, and children's playroom. It's listed for $998,000.
Brick Underground articles occasionally include the expertise of, or information about, advertising partners when relevant to the story. We will never promote an advertiser's product without making the relationship clear to our readers.