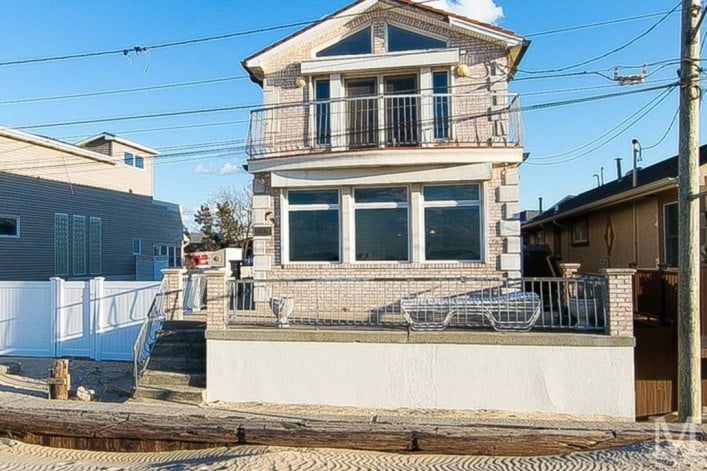 The Breezy Point neighborhood of Queens has a quaint, small-town-by-the-seaside vibe that many a jaded Manhattanite would probably love to experience—if they knew anything at all about the very private place (other than the fact that it was left broken and battered by Hurricane Sandy in 2012).
Broker (and resident) Janet Redmond of Keller Williams tells all about the mysterious milieu in this week's Buy Curious.
The proposition:
Breezy Point looks so picturesque. Is it really as charming as it seems? And if so, should I be looking to move there?
The reality:
Located on the western end of the Rockaway Peninsula between Jamaica Bay and the Atlantic Ocean, Breezy Point is a private, 500-acre Queens community that is home to about 4,000 people living in around 2,800 houses.
The community is unique in that it is led by the Breezy Point Cooperative. Monthly fees shouldered by residents pay for such things as private security, maintenance, trash removal and more. Residents both own their own houses, as well as hold shares in the cooperative.
Purchasing a home in Breezy Point requires that homebuyers put down 50 percent in cash and obtain three letters of reference from existing shareholders, "so it's a limited market," says Redmond. (That also makes it almost impossible for anyone without an "in" to get a foot in the door here. As such, many homes are kept within families or simply sold to neighbors.)
But the small town feel—"The way everyone says hi to each other, the atmosphere and the salt air," she says—is what really makes the area special. 
To learn more about Breezy Point, read on:
What's it like?
Breezy Point—which began as a summer bungalow colony in the early 1900s—is actually made up of three separate neighborhoods: Breezy Point (the area west of Ocean Avenue); Rockaway Point (the region between Ocean Avenue and Beach 201st Street) and Roxbury (the zone closest to the Marine Parkway Bridge that goes to Brooklyn). But since the entirety of Breezy Point is under a mile long, the place feels small and cozy.
The neighborhood has its own private security force and restricts access to locals and their guests only.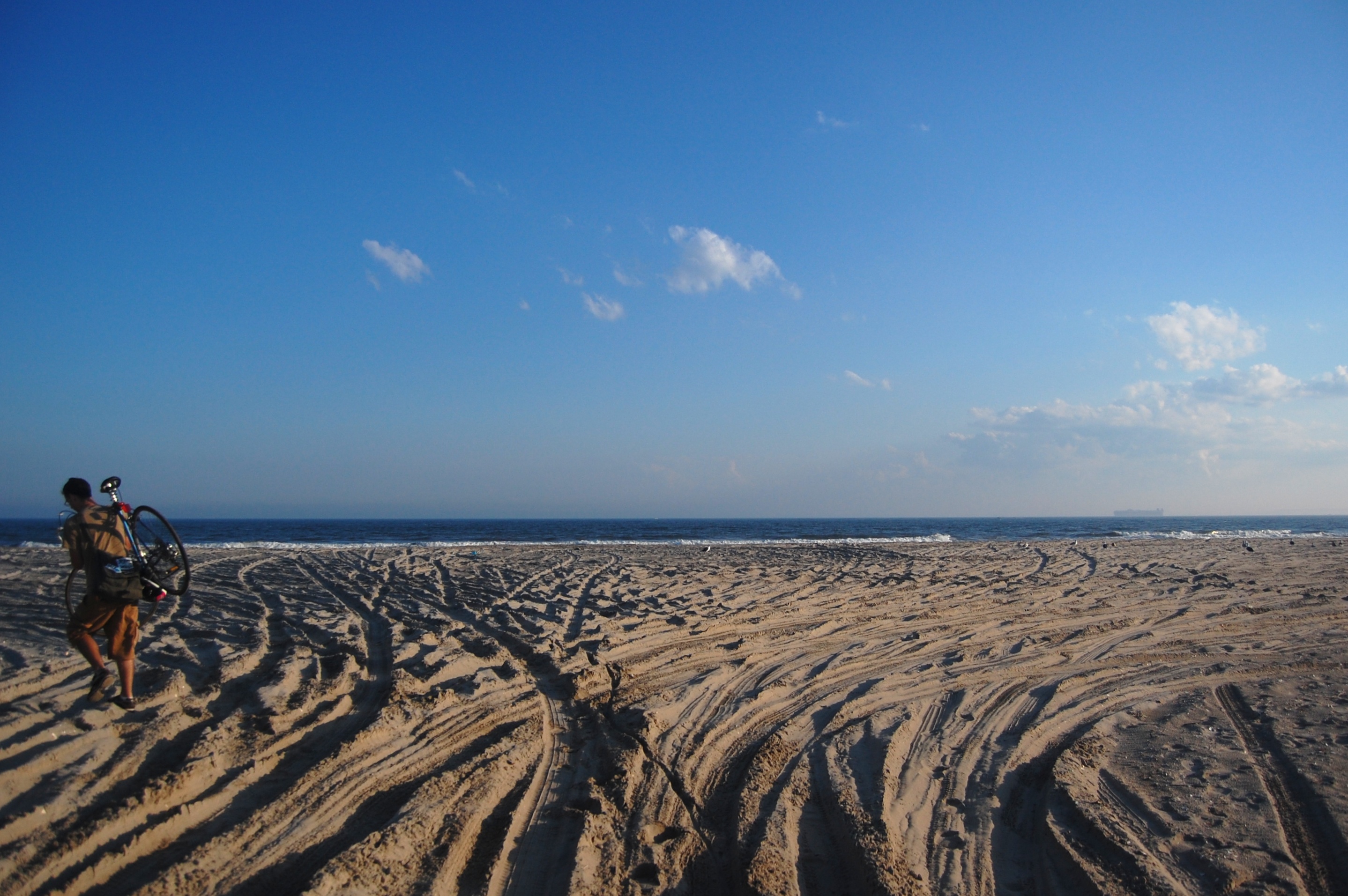 Who lives there?
Nicknamed the Irish Riviera, Breezy Point is 99 percent white and is the only U.S. locale where a majority of the population (54 percent) are of Irish ancestry, according to this recent article in The New York Times. The piece quotes A.J. Smith, chairman of the Breezy Point Cooperative Board, as saying that this lack of ethnic diversity was "not intentional," but implied that it may be a result of families passing their homes along from generation to generation. He explained that only about 85 to 100 of Breezy Point's 2,800 houses change ownership each year—and many of those deals are made among family members.
(For an alternative take, the L Magazine visited Breezy Point back in 2009, dubbing it "the whitest neighborhood in New York City" and exploring how it got that way.) 
And while some residents only spend time there in warmer months, approximately 85 percent live there year round.
"It is both a year-round and a summer community," says Redmond. "Over the years more people have chosen to stay all year. Rentals are only permitted during the summer season."
How has it fared since Hurricane Sandy?
When the storm hit in October 2012, Breezy Point took quite a beating. Homes and cars across the neighborhood were damaged or destroyed by rising waters or fires that resulted from the heavy winds caused by the hurricane.
Nearly five years later, "recovery efforts are still ongoing," says Redmond. A large portion of Breezy's houses have been raised up or are in the process of getting elevated foundations to protect them from any future flooding. And a slew of new houses have popped up in "The Wedge" (a triangle formed by Oceanside Avenue, Breezy Point Boulevard and Suffolk Way), an area hit particularly hard by the fires.
"There are a good number of people back, but sadly there are [also still] people that haven't recovered from the storm," says Redmond.
How much does it cost?
Official sales figures for Breezy Point are actually hard to come by. After delving into it, even appraiser and NYC real estate market-watcher Jonathan Miller could only find figures for transfers, not sales. "I am thinking the sales are held close to the vest," he says.
But according to that same 2017 Times article, "the average price of a renovated two-bedroom bungalow is about $425,000, representing an 11 percent increase over last year's average. A two-bedroom house with storm damage costs about $250,000, and a vacant oceanfront lot of 26-by-100 feet sells for about $500,000. Larger houses occasionally top $1 million."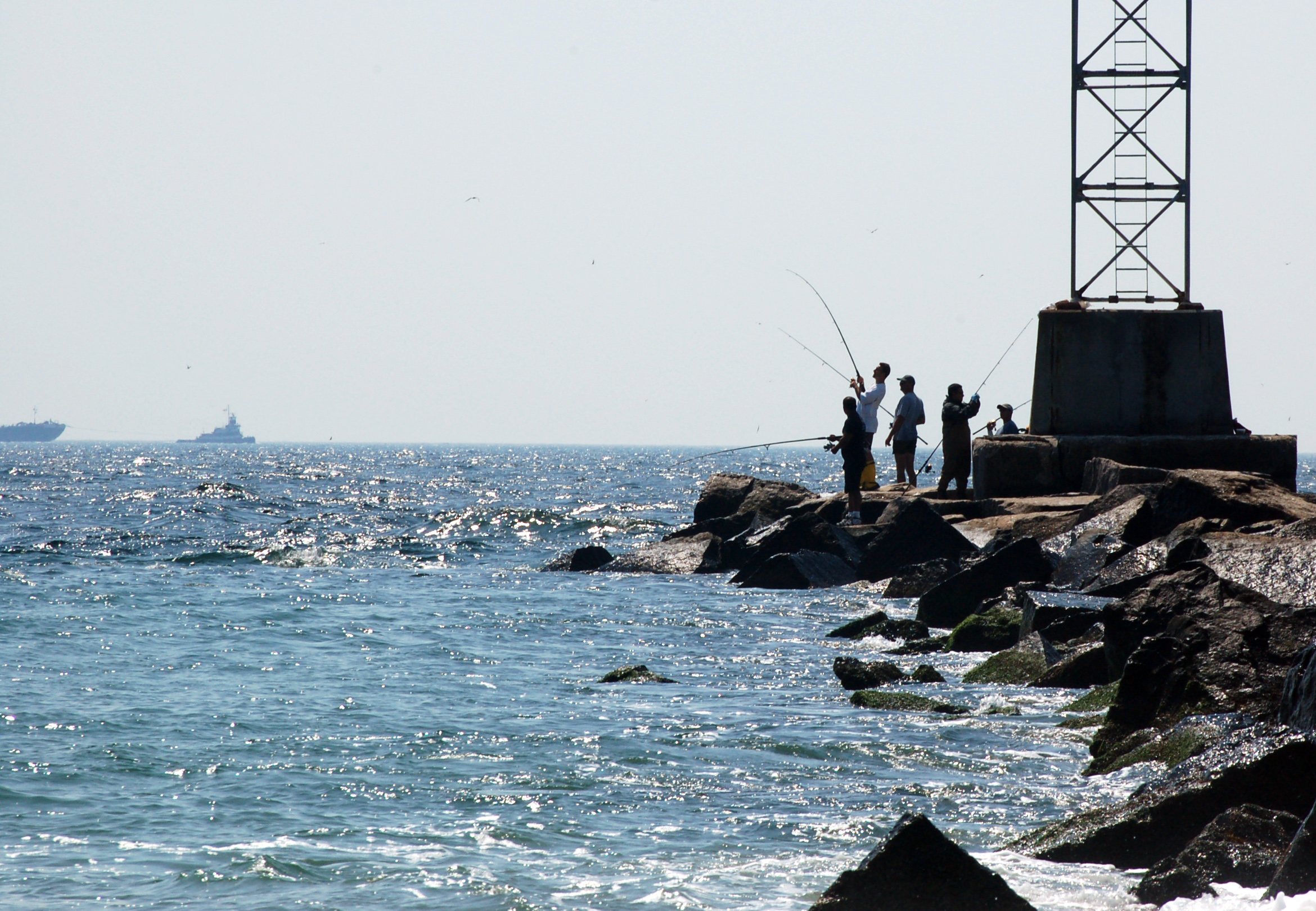 How's the commute?
There's no subway stop in the immediate neighborhood. There is the Q22 bus, which runs from Breezy Point to the Rockaway Park-Beach 116th Street subway station. There you can pick up a shuttle that will connect you to the A train. 
Plus, this past May, NYC Ferry service began between Wall Street's Pier 11 and Beach 106th Street in Rockaway, a 10-minute drive east of Breezy Point. The trip takes about 50 minutes, according to Redmond, and costs $2.75.
What is there to do?
Lots of outdoorsy things, according to Redmond. Folks can "head to the beach, head to the bay, bike ride, run and walk."
After a day of exhausting activities, visitors and residents can dine or imbibe at one of the "few restaurants and bars in Breezy Point," she says. These include Kennedy's Restaurant at 406 Bayside, which serves fresh seafood, dry-aged steak and chops; The Bayhouse at 500 Bayside, a bar and restaurant specializing in American fare; and The Sugar Bowl, a bar at 15 Bedford Avenue that also serves such late-night staples as burgers and fries.
"There are also a few stores in Breezy," says Redmond, noting that while there are only a handful, "there's one of everything you need." The list includes grocery store Deidre Maeve's, drugstore Hanna's Pharmacy and Breezy Point True Value Hardware, all on Rockaway Point Boulevard. There's also The Breezy Point Surf Shop at 61 Breezy Point Avenue for all your swim and surf needs.
Check out these listings if you're interested in relocating to Breezy Point: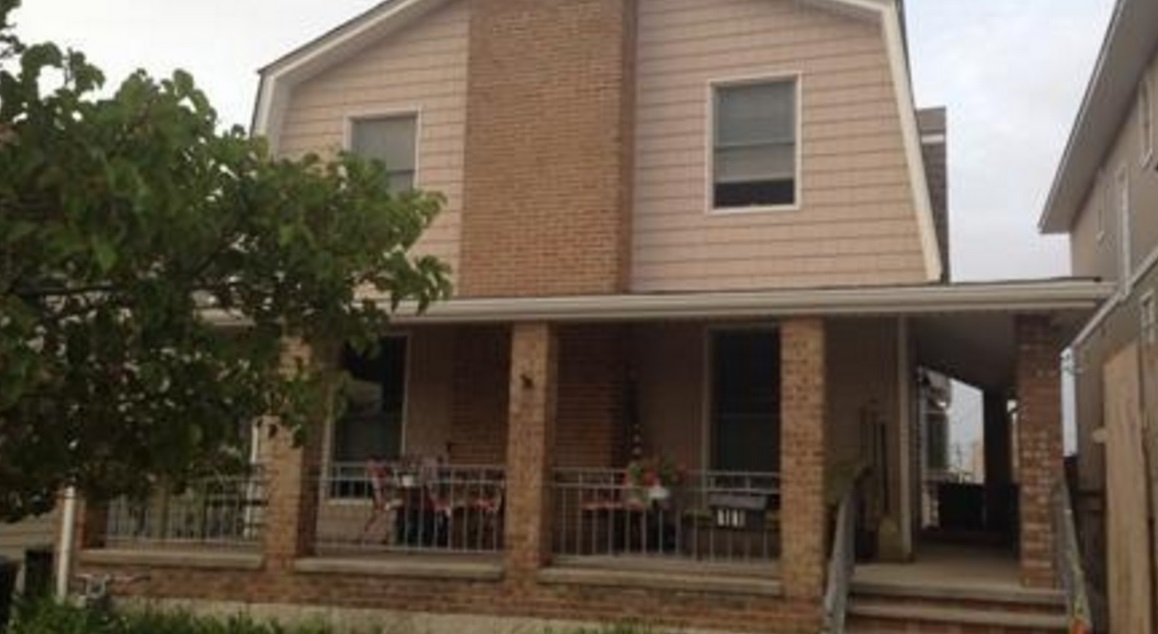 Breezy Point four-bedroom, three-bathroom house, $839,000
: This detached, four-bedroom duplex at 115 Beach 219th Street (near Breezy Point Boulevard) is the second house from the ocean. It offers a formal dining room, a family room and an unfinished basement.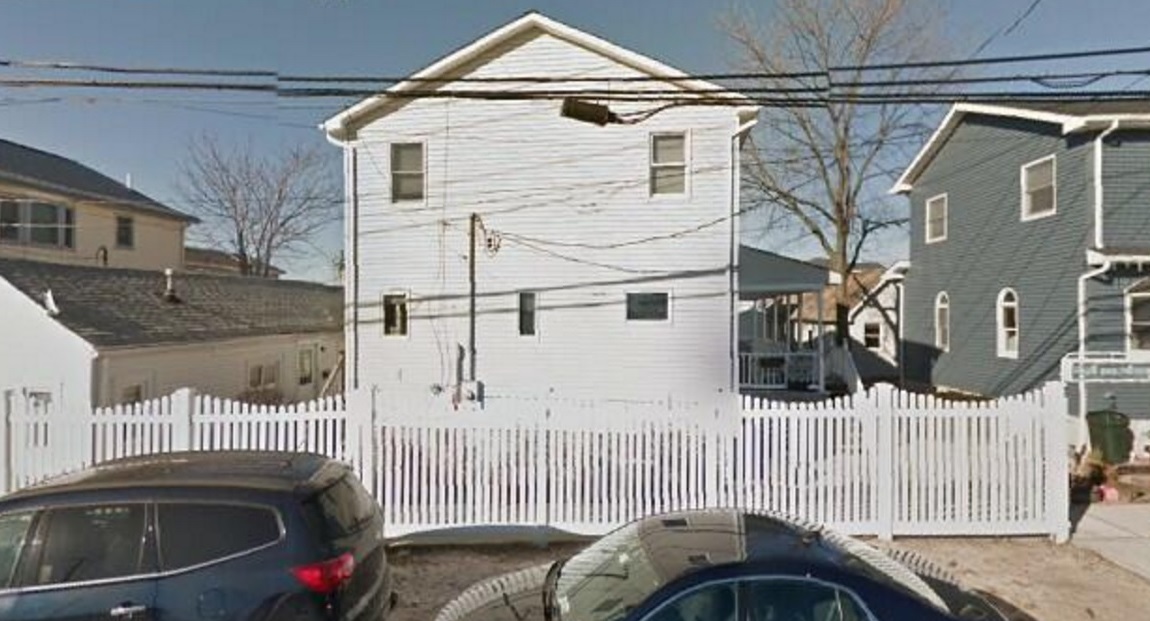 Breezy Point three-bedroom, six-bathroom house, $629,000
: Located at 6 Roxbury Avenue (near Bayside Avenue), this single-family home has oak floors, a finished basement, a new kitchen with granite countertops and stainless steel appliances, a deck with a retractable awning, a shed and a backyard.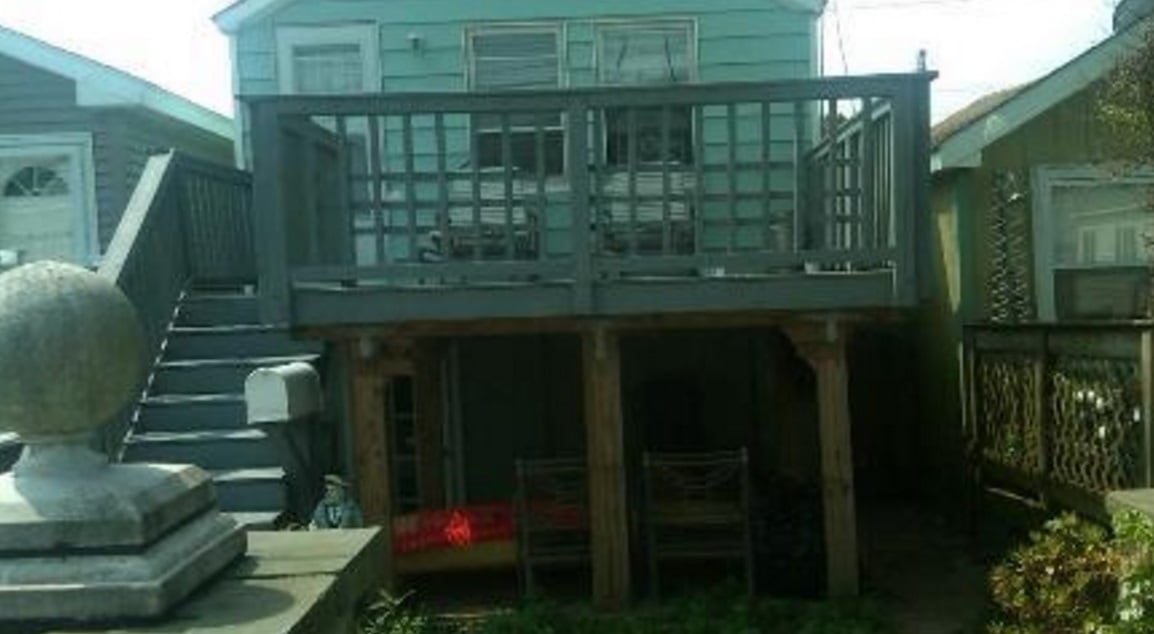 Breezy Point two-bedroom house, one-and-three-quarter bathroom house, $279,000
: This single-family two-bedroom home at 128 1/2 Roxbury Avenue (near Bayside Avenue) has a living room, a dining room and all-new heating and electric.
Brick Underground articles occasionally include the expertise of, or information about, advertising partners when relevant to the story. We will never promote an advertiser's product without making the relationship clear to our readers.