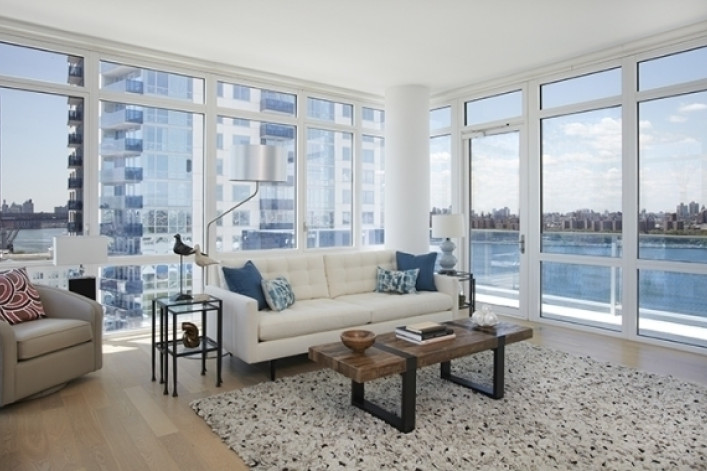 With the post-Sandy recovery underway, questions linger as to how New Yorkers can be more prepared for hurricanes in the future, and how waterfront housing can be built to mitigate future damage.
And this weekend's New York Times featured three real-estate focused stories on how Sandy will affect how we build/live in the city ("After Hurricane Sandy, Would You Buy on the Waterfront?," "The Real Luxury: A Way Out" and "Protecting the City, Before Next Time.")
According to the Times, despite the drawbacks of a waterfront property, real estate experts don't expect them to become less popular (or expensive). 
But it seems as though precautions will be necessary -- and common.
David J. Maundrell III, founder of aptsandlofts.com told the Times: "I think people will start looking into the zones a building is in, learning if there is backup power or not in the building, is there a history of flooding etc...people will be more cautious and ask more and different questions."
The paper pointed out how the Edge, a luxury residential building in Williamsburg, avoided serious damage thanks to several precautions put in place during the building process: Generators were installed on the eighth floor instead of the basement; concrete panels were used on the exteriors and the entrance was built to the highest level of grade possible.
Jeffrey E. Levine, chairman of Douglaston Development, told the Times that he expects more developers to follow the Edge's lead, and added that: "Future plans will include well-designed gas turbines which will produce uninterrupted emergency electric power for the building."
Online commenters tended to agree. One surmised that "Third-floor apartments in and near inundation areas could become a new ideal: they'd be above the floodwaters, but low enough that climbing up and down stairs to reach them during blackouts and power failures would be manageable for most people."
Many other commenters focused on insurance-related issues, with one saying: "Insurance will become a huge issue in the future. Premiums will go up exponentially and the cost of owning waterfront and especially beachfront property will rise significantly. It is foolish to think Sandy, Irene and last year's October blizzard are all aberrations, rather extreme weather will become worse over time as the cumulative impact of global warming grows."
Related posts:
StreetNoise: Zone A still evacuated, free co-working space....and, btw, maybe it's time to build a seawall...?
10 ways to sell a Zone A apartment
StreetNoise Stormweek Edition: Why your Verizon/Cablevision stinks, if only they'd stayed inside, and more
Here's why you should file your Sandy insurance claims ASAP--and how to do it
StreetNoise Morning After Edition: Good news, bad news and a rainbow
Brick Underground articles occasionally include the expertise of, or information about, advertising partners when relevant to the story. We will never promote an advertiser's product without making the relationship clear to our readers.