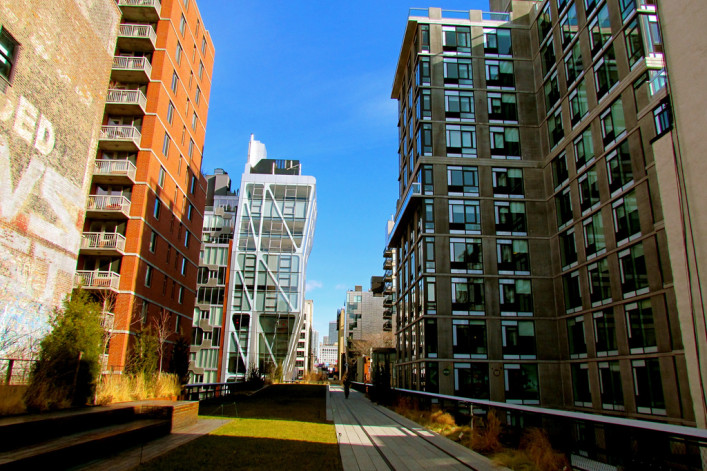 Buying an apartment or house for the first time can be a daunting endeavor. Do it in New York City, and your stress (and risk) factors multiply. To prepare you for your plunge into ownership, we've rounded up our best advice on what a first-time buyer in New York City needs to know. And for more on the nitty gritty of buying in New York City, be sure to check out Brick Underground's Buyer's Guide for everything (and we mean everything) you need to know.
Location, location, location
The city is vast: five boroughs, hundreds of neighborhoods. Sure, maybe you'd like to live in a Soho loft next to a subway line or three and plenty of nightlife options, but most people can't afford their dream housing situation right out of the gate. For tips on how to find a neighborhood you want to live in and can afford, check out our Rookie Buyer column on deciding where to buy, as well as our 8 best NYC neighborhoods for first-time home buyers in 2018.
Determine what type of property you want to buy
Houses and condos are found all over the country. In New York, you also have cooperatives in the mix. In a co-op, owners own a share of a corporation as opposed to an actual piece of property. Most new developments in the city are condos, but co-ops still outnumber them, so you'll want to do your homework. Start by reading Brick's A first-time buyer wonders: co-op, condo, or house.
How to afford that down payment
With Manhattan's median home sale price past the $1 million mark, and Brooklyn's at nearly $800,000, coming up with a 20 percent, or even a 10 percent down payment can seem nearly impossible. The median price of $550,000 for Queens can also be a stretch for many. But all is not lost, especially if you read How a millennial without a trust fund can afford to buy in NYC.
Pro Tip:
Looking to buy a co-op apartment?  National Cooperative Bank offers competitive rates and easy pre-qualification. With 40 years of lending to buyers in New York City, NCB is the bank for co-ops. After all, Cooperative is our middle name! Call us at (646) 201-4714 or email Brittney Baldwin at [email protected].  NMLS #507535. Equal Housing Lender. 
Search alone, or find a real estate agent
Not everyone who has been through the buying process agrees on whether it's worth using a broker, especially with sites like StreetEasy and Trulia making it easier than ever to find what you're looking for. Our Rookie Buyer, however, found using one to be a benefit. Read her reasons why in Should we use a broker, or go it alone?
Discover pre-market properties in your dream neighborhood that perfectly suit your needs and budget. Meet and deal with sellers before their apartment hits the market.
Let The Agency's pre-market team give you exclusive access to apartments in your price range and desired neighborhood that no one else has seen. More options, less competition, no bidding wars. 
Securing the mortgage
Getting pre-approved is just the first step. Do you go with a fixed-rate mortgage, an adjustable-rate mortgage, or a jumbo loan? Do you know what each of those terms mean? If you know you want a fixed rate, check out our What's better for buying an apartment in NYC: A 15-year or a 30-year mortgage? If you're curious about other options, read the Rookie Buyer column Everything the first-time apartment buyer needs to know to get approved for a mortgage.
Don't forget the closing costs
On top of the price of your house or apartment are the closing costs, which can reach into the tens of thousands of dollars, depending on your purchase price. Learn what you need to know in our Closing costs: A guide for NYC buyers and sellers.
Take advantage of the current buyer's market
Sales remain brisk throughout New York City, but prices have dipped in recent months—at least in neighborhoods rife with new luxury developments. Check out how this may work to your favor with How to make a successful lowball offer on an NYC apartment in today's buyer's market.
Learn from the wisdom of others
Over the years, Brick has shared first-person experiences covering several aspects of the buying process. Don't miss What's it like to own a house in NYC? 9 lessons learned in our author's first year; Real-life buyers on the mistakes they made and what they learned from buying in NYC for the first time; and What 8 first-time buyers wish they had known.
Brick Underground articles occasionally include the expertise of, or information about, advertising partners when relevant to the story. We will never promote an advertiser's product without making the relationship clear to our readers.